Elephants are a keystone species. They play an indispensable role in the healthy functioning of the larger ecosystem. But their future is at a tipping point.
One of the biggest threats to elephants and other species is the illegal wildlife trade. It's the fourth largest transnational organised crime in the world. It's up there with narcotics, guns and human trafficking with revenues upwards of $23 billion a year. Besides driving many endangered species towards extinction, the illegal wildlife trade also strengthens criminal networks and undermines national security.
Few people know that approximately 96 African elephants are poached daily for their ivory. That's an astounding 35,000 elephants being lost each year, pushing elephants towards extinction. Studies suggest there are around 400,000 elephants left in the wild in Africa.
At How Many Elephants – my UK-registered charity – we educate a global audience about the devastating impacts of the African Elephant ivory trade and inspire action to make tangible and measurable impact.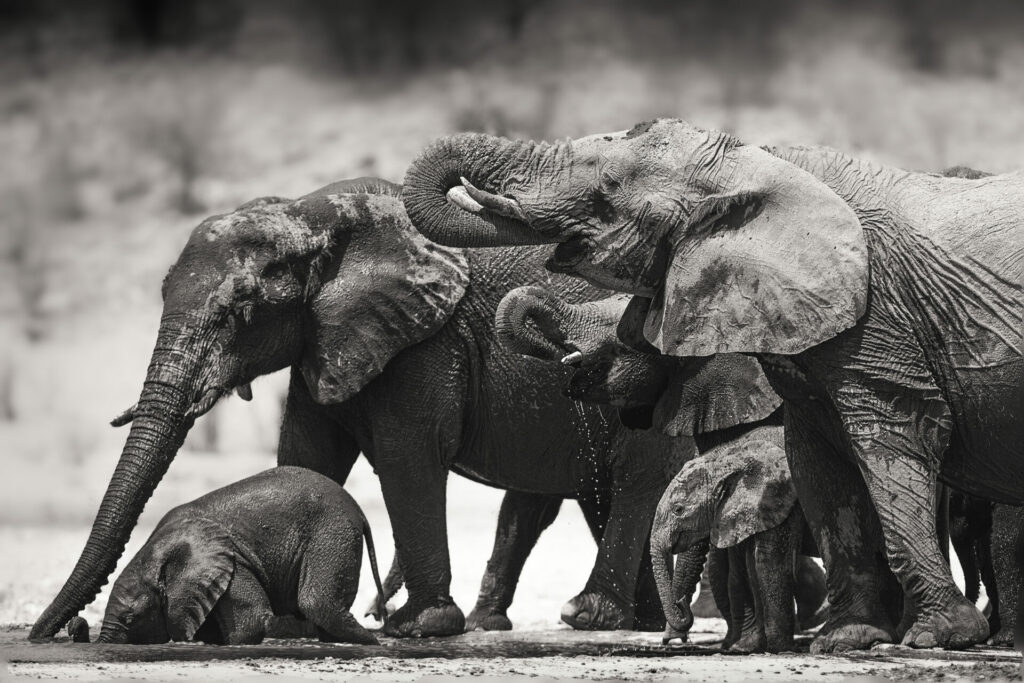 Our design-led campaign brings scale to the poaching data through a global travelling exhibition. We showcase 35,000 elephant silhouettes to show the annual poaching statistics visually. Part of the campaign's originality is in our 100 per cent non-gory and non-political approach.
To see and connect with this data visually is proving highly impactful in terms of impact and audience engagement. It's not about scaring people; it's about showing the sheer scale of the poaching crisis and the urgent need to take action to stop the illegal wildlife trade.
To accompany the exhibition is my multi-award-winning '96 Elephants A Day' Necklace. This striking infographic displays the daily poaching rate in Africa and is made from vegetable ivory, a sustainable plant material almost identical in colour and texture to elephant ivory.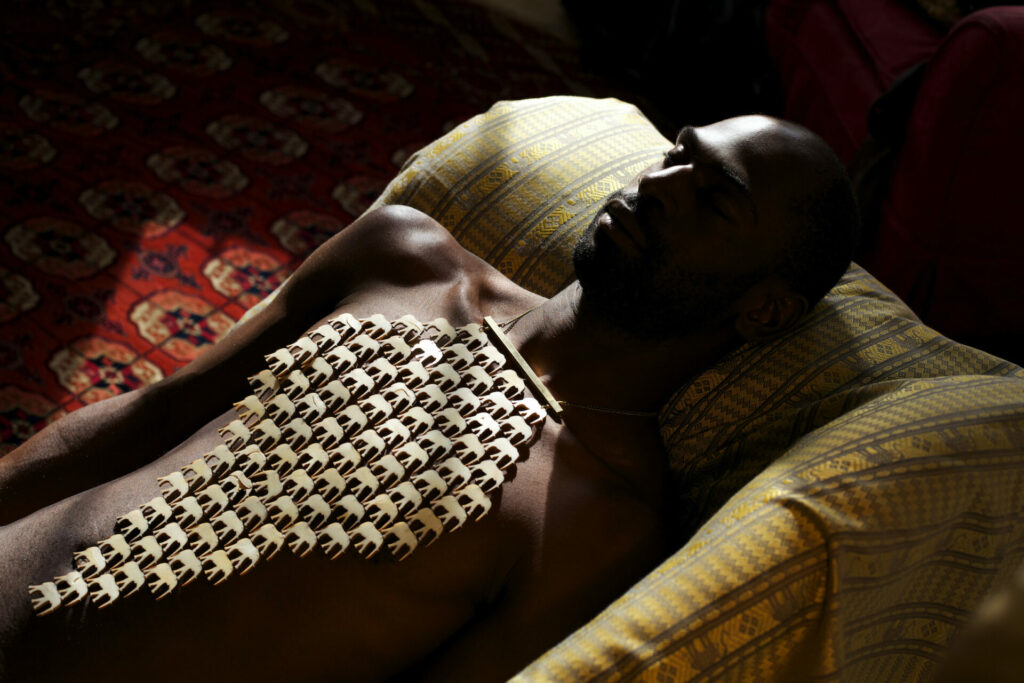 I have weaved a narrative into the piece, with one elephant hand cut in brass to represent the poachers' bullet shells and one elephant facing the other way to represent hope.
I'm using design as a powerful communication tool to bridge the gap between scientific data and human connection. How Many Elephants has quickly gained momentum as an international NGO and has received global recognition, including praise from Sir David Attenborough.
I've spent much time immersed on the front line with all female and mixed ranger teams across Africa, including The Black Mambas in South Africa, Akashinga and National Park Rescue in Zimbabwe, and Mara Elephant Project and Big Life Foundation in Kenya, all of whom are direct action initiatives I support and champion through How Many Elephants.
All of these teams are making huge strides forward for wildlife conservation and female empowerment, albeit using different models. For example, The Black Mamba Rangers are armed with just pepper spray and handcuffs, whereas the Akashinga Rangers are armed with AK47s. To shine a light on the impact they are making, the Akashinga Rangers in Zimbabwe, for example, ran a total of 208 operations throughout the pandemic. As a result of successfully executing these operations, they contributed to a total of 351 arrests, confiscated 11 illegal weapons from poachers, destroyed 341km of illegal monofilament fishing net found along the Zambezi Valley and impounded 99 boats.
These bold and courageous rangers inspired me to launch World Female Ranger Week that takes place annually on June 23-30th, to raise awareness and funds for female rangers. So far I have identified over 4,500 female rangers in 18 African countries and 5,500 female rangers worldwide. It is the first week-long awareness campaign to celebrate and support female wildlife rangers worldwide and provide a platform to share their stories, access peer support, share best practice and raise vital funding.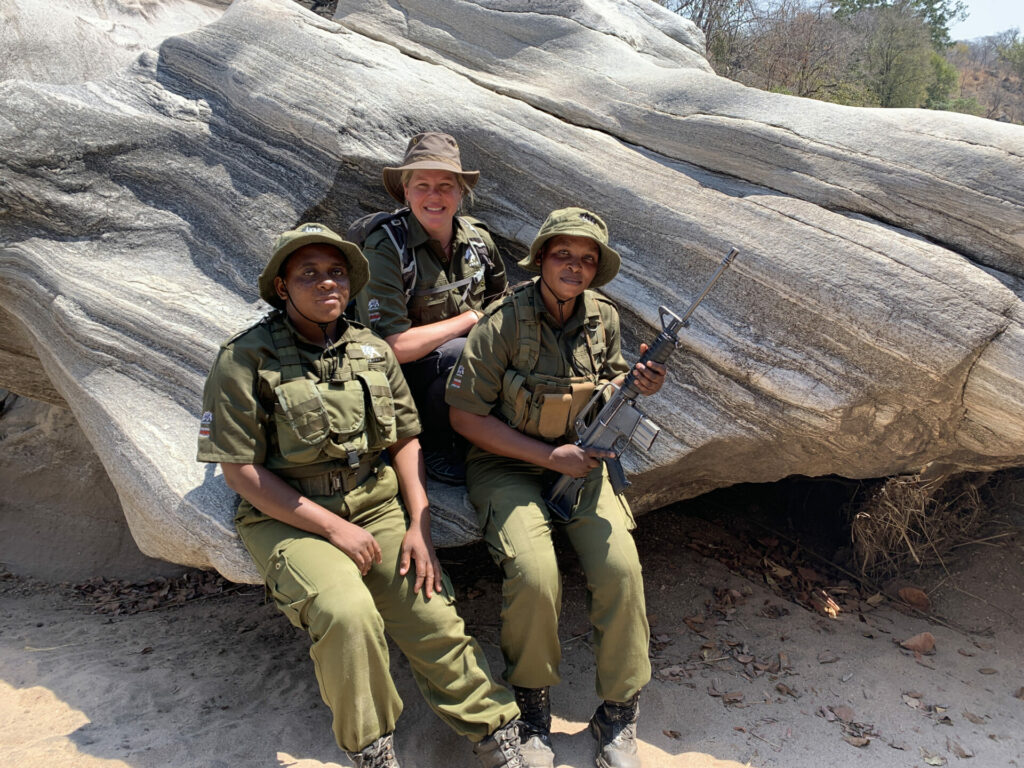 Many of these inspirational female rangers have overcome adversity, poverty and marginalisation. Becoming a ranger has empowered them, turned them into breadwinners and property owners, and given them access to higher education and much-needed healthcare. Their often-challenging work on the front line, defending elephants and other wildlife, plus protecting wild spaces, is making a difference. These women are also transforming attitudes towards the role of women in Africa and beyond.
Rangers – men and women – play a critical role in patrolling and disrupting landscapes to protect wildlife: seizing snares, destroying poachers' camps, and patrolling vast wilderness areas.
However, it is often impossible for them to monitor such vast areas by themselves and the mere presence of tourists can protect wildlife by providing an extra set of eyes on the ground.
COVID-19 crippled tourism and funding for conservation projects in Africa and globally. The lack of tourist dollars led to many rangers losing their jobs or having significant salary cuts. The knock-on effect of this was huge as one ranger in Africa may support up to 16 family members. Additionally, reduced vigilance in some tourist hotspots left wildlife even more vulnerable to poaching.
The work of rangers is paramount right now, especially as losing elephants is extremely detrimental to the environment. Elephants play an indispensable role in the healthy functioning of the larger ecosystem. As the WWF explain: 'They're grazers and browsers, eating large amounts of vegetation every day which helps shape the landscapes they live in.'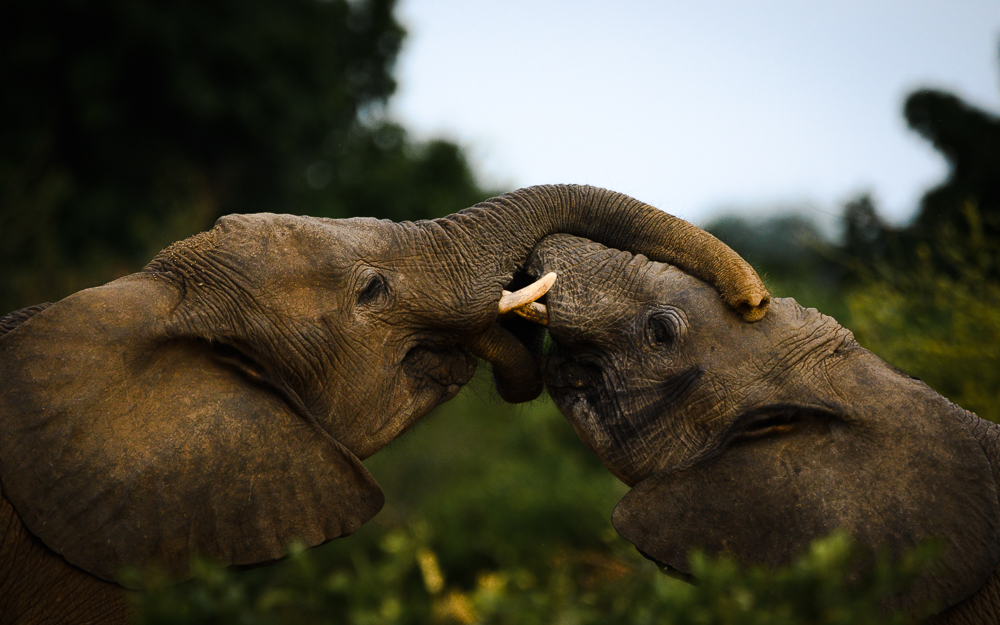 The International Union for Conservation of Nature, which puts together the Red List of threatened species, is calling for urgent action to help save elephants. IUCN director-general Dr Bruno Oberle said: 'Africa's elephants play key roles in ecosystems, economies and in our collective imagination all over the world. We must urgently put an end to poaching and ensure that sufficient suitable habitat for both forest and savanna elephants is conserved. Several African countries have led the way in recent years, proving that we can reverse elephant declines, and we must work together to ensure their example can be followed.'
At How Many Elephants, we support the UN Sustainable Development Goals, specifically no.5, Gender Equality, no.15, Life on Land and no.17, Partnerships for the Goals. We believe that long-term strategic partnerships are essential for creating real change. The recent pandemic has shown the importance of working together and how quickly 'we' the global community can mobilise, adapt and change when we have to.
Hopefully, we have learnt from COVID-19 that no problem is too far away not to affect us. Whether we are talking about climate change, biodiversity loss or pandemics, it all demonstrates our fragile relationship with nature. It affects us all ultimately.
Today is World Elephant Day. I'm calling on global citizens, businesses, communities, politicians, governments and changemakers, who agree 'we need to transform our relationship with nature'. I invite you to join our herd at How Many Elephants as it's time to stand up for elephants, for wildlife, for rangers, and for humanity.