Scientists have made the world's first vegan honey by replicating the digestive process of bees.
Fooditive, an ingredient manufacturer based in the Netherlands, will begin large-scale trials of the product in the New Year.
It said the product has the looks, taste and health benefits of honey made by bees.
The company uses a biotech process of inserting honey DNA into yeast, which then is fermented to replicate the process that occurs in bees' stomachs.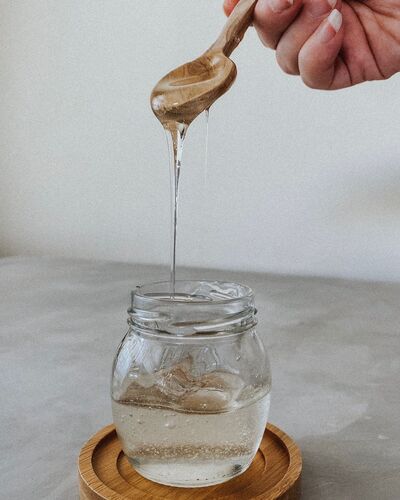 Fooditive founder and CEO Moayad Abushokhedim said: 'Our goal is to provide the world's first 100 per cent bee-free honey with no compromise on taste, quality or price.
'We believe our process will be the stepping stone for a revolutionary advancement in the food and biotechnology industries, enabling and animal product to be mimicked and even improved.'