It wasn't the squats that did me in. I could do them all day. And the two single mile runs were equally effortless. Admittedly, the press-ups were more challenging. But what really finished me in were the pull-ups. There were 100 of them. Extreme Fitness Challenge? You bet.
It was Mark Zuckerberg's fault. He recently revealed that he completed the Murph Challenge, conceived in honour of Michael P Murphy, a US Navy Seal killed in Afghanistan in 2005 who regularly took on extreme workouts, in which muscle-bound fitness freaks do 300 squats, 200 press-ups and 100 pull-ups, all book-ended by two one-mile runs. Sounds hard enough, right? Now try doing it in a 10kg weighted vest, which is how proper participants are supposed to tackle it.
It is brutal. I can attest. It makes the Dubai 30 x 30 fitness challenge, in which participants complete 30 minutes of activity each day for 30 days, look like a walk in the park.
Extreme Fitness
Facebook founder Zuckerberg is not the only tech titan to go from geek to God (well bodywise, anyway). Amazon founder Jeff Bezos had a similarly dramatic transformation and has reinvented himself via personal trainers and nutrition programmes as a buff thinking-man's Jason Statham.
Most dramatic of all is Bryan Johnson founder and CEO of Kernel, a company that can monitor and record brain activity. He has become the Silicon Valley king of 'biohacking' and regularly undertakes wacky treatments in a quest for immortality.
As well as living on 1,977 vegan calories per day, most recently he paid for a blood transfusion from his 17-year-old son Talmage. He also co-opted his 70-year-old father Richard into what is billed as the world's first 'tri-generational blood swap'. Johnson Senior told reporters that this weird vampiric experience deepened the bonds between the men.
Blood plasma transfusions from younger, fitter people are a regular feature of Bryan's anti-ageing, extreme fitness regime. The science is sketchy but blood transfusions from young mice have been observed to repair signs of ageing in older mice. Johnson, 45, is not a mouse, but he is serious about defeating old age.
His Project Blueprint initiative employs a team of 30 doctors all working to reverse ageing and age-related disease. Earlier this year Johnson detailed his anti-ageing progress in an interview with Bloomberg, announcing that he eventually hopes to achieve the brain, heart, lungs, kidneys, tendons, teeth, skin, and hair of an 18-year-old. Evidently, he has never heard of Clarins for Men, or Turkish clinics, but his efforts are having a visual impact as he doesn't look a day over 42.
The Murph Challenge
My quest for peak physical extreme fitness was not as dramatic. To get in shape for the Murph challenge I did High Intensity Interval Training (HIIT) three times a week during which I used a MyZone heart monitor to record effort levels. During each 45-minute session I aimed to achieve between nine and 18 minutes 'in the red zone' at which my monitor told me my heart was operating at 90 per cent capacity.
In conjunction with this I had sessions of Electrical Muscle Stimulation (EMS) at Vive Fitness in London. EMS works by delivering electric stimulus to muscle groups through a body suit which is connected to a console controlled by a personal trainer who guides the subject through a 20-minute set of functional exercises. As it is low impact, it is effective strength training for all ages and abilities and can also increase strength after injury and help to alleviate back pain.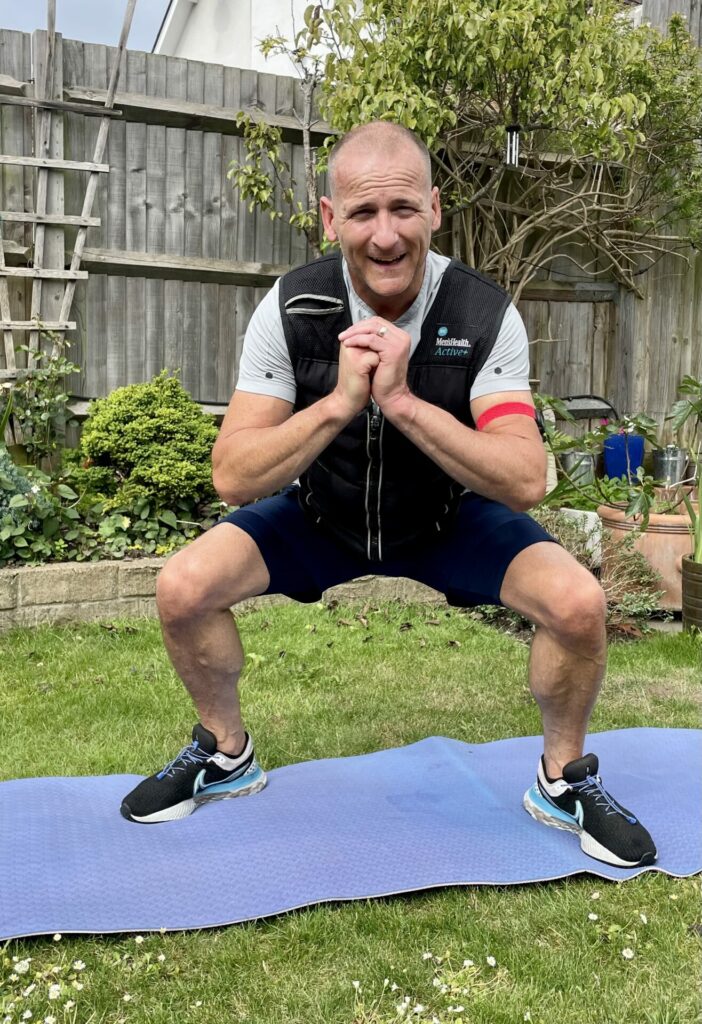 Popular in Europe, with over 2,000 providers in Germany alone, EMS is a growing global fitness trend and is available in many international high-end hotel spas. Vive Fitness, for example, has a base in London's exclusive Lanesborough Hotel and the company's owner and personal trainer, Fraser Smith, has trained people for Atlantic rowing challenges and the Marathon des Sables, a six-day, 243km race across the Sahara Desert. He provided some invaluable advice for my attempt at the Murph challenge and recommended I break the extreme fitness challenge into manageable sets.
'Performing the full volume of any one exercise in one go is excessive and lends itself to a higher injury risk,' he explained.
His recommendation was to try 20 sets of five pull-ups, followed by ten press-ups and 15 squats with adequate rest in between, but not long enough to lose momentum. It made the task much less formidable. His suggestion to use a box as a step up to reach the pull-up bar was also a smart move as it saved me, all 5ft 7ins, having to make 50 weighted jumps.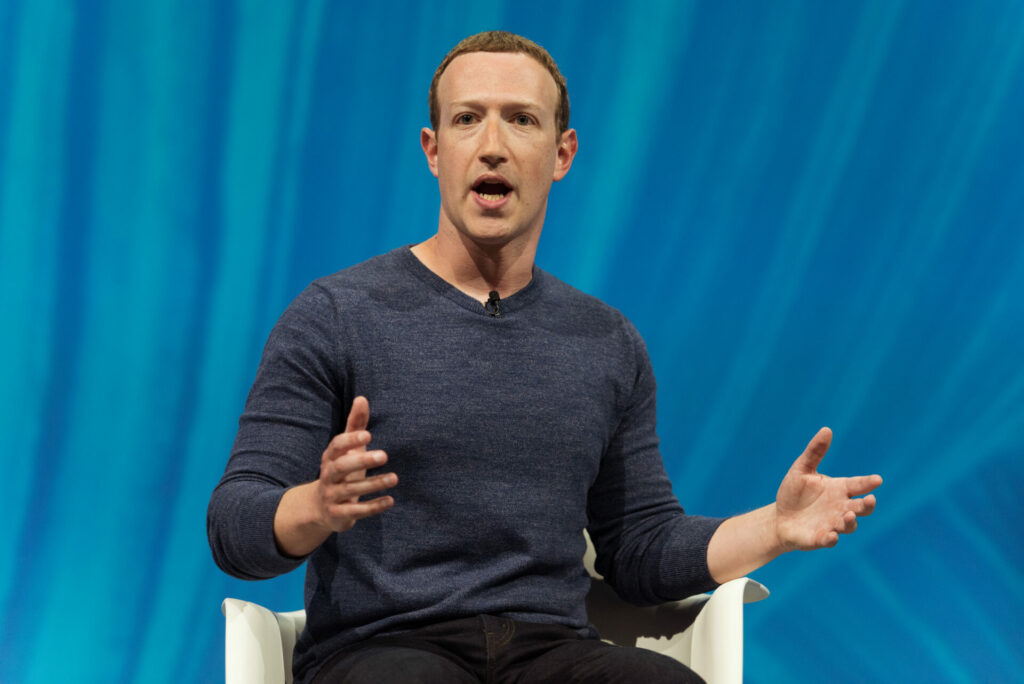 It was slow and hard, but the sense of achievement afterwards was worth the aching chest and lateral muscles that persisted for the following two days.
Extreme fitness challenges such as 10k runs, triathlons and Tough Mudder, where competitors run a course dotted with obstacles, are increasingly popular, particularly following the pandemic when more people committed to improving their health. Many participants use these motivating experiential fitness challenges that lead-up to a specific event as an alternative route to fitness, rather than repetitive gym sessions.
'Extreme fitness challenges certainly help get people motivated, which is great for the uptake of an activity, especially if it has a charitable outcome or gives a special sense of achievement to the participant,' said Fraser. 'However, they come with injury risk, as a lot of people who take up these challenges are not fit and push their body to extremes it would not normally do, so you need to set a realistic time frame and establish a sensible progressive training programme.
'It is important to establish why you are doing the challenge. Is it for health reasons or simply to test your body to the limits? Some challenges bring about a health benefit, others may give a great sense of achievement but are more likely to leave your body with injuries or mechanical wear and tear.'
Thrill-seeking male health fitness fanatics particularly look for bigger challenges. Ultra marathons (anything over 26 miles up to 100 miles) and international multi-stage races have become increasingly accessible for non-professionals.
Hardest Triathlon
These include 'the hardest triathlon in the world', the Arch-2-Arc, which involves an 87-mile run from Marble Arch in London to Dover, a swim across the English Channel and a final 181-mile cycle ride from Calais in France to the Arc de Triomphe in Paris. Only 52 athletes have successfully completed the challenge and, of those, six have finished it without a wetsuit.
For me, a fitness challenge provides a way to test the levels of fitness I gain from regularly using the gym. For others there are different reasons, such as raising money for charity.
Dr Harry Roberts is lecturer in sports and exercise science at the University of Surrey in the UK. He has completed several marathons and more recently twice completed the PanCeltic Ultra-endurance cycling event, a self-supported 1000-mile cycling race over multiple countries.
'The primary reason I participate is to test myself and to try and understand my body's limits, both physically and psychologically,' he explained. 'This type of challenge provides an opportunity to explore and appeals to my sense of adventure.
'For me, participating provides a sense of escape allowing me to remove myself from the pressures of day-to-day life. During these events I've found you must focus on the simpler things, namely, to keep your body going and ensure you concentrate on the things that will help you achieve your goal.'
Pushing To The Limit
In addition to the sense of community and belonging in participating in the extreme challenges, Dr Roberts also points to the sense of achievement as one of the reasons he enjoys pushing himself to his limits.
'I have enjoyed the sense of overcoming adversity. It is amazing how quickly you forget about the difficult parts of the race once you finish,' he said.
And while you obviously need to be fit to complete these intense tests of endurance, they can have a lasting effect beyond fatigue and cartilage wear. Studies have shown that people who train regularly for extreme fitness events could be more at risk of developing atrial fibrillation (AF), a heart condition that causes an irregular and often abnormally fast heart rate and increases the risk of blood clots, stroke and heart failure.
Research also indicates correlations between excessive exercise and heart disease in some people who exercise at three or more times the recommended weekly guidelines of 150 minutes.
So while it is important to point out that doing the Murph Challenge or training for a marathon once every few years is very unlikely to cause heart problems, those who push themselves to the extremes regularly may well be doing more harm than good.