No wonder Santa chooses to live in Finland. It has the cleanest air in the world, according to the World Health Organisation, and has been named the happiest place on Earth in the World Happiness Report for the sixth year in a row.
Clearly a nation that only has 5.5m citizens but can still produce the iconic Nokia 3310, the Angry Birds mobile phone game and F1 driver Kimi Räikkönen must have something going for it.
There are several reasons why Finland has become a shining example for the rest of us, including high levels of income equality, extensive social support and low crime rates.
A new study indicates another reason why this Scandinavian nation overachieves. Finns are arguably the best sleepers in the world, topping the global snooze ranking.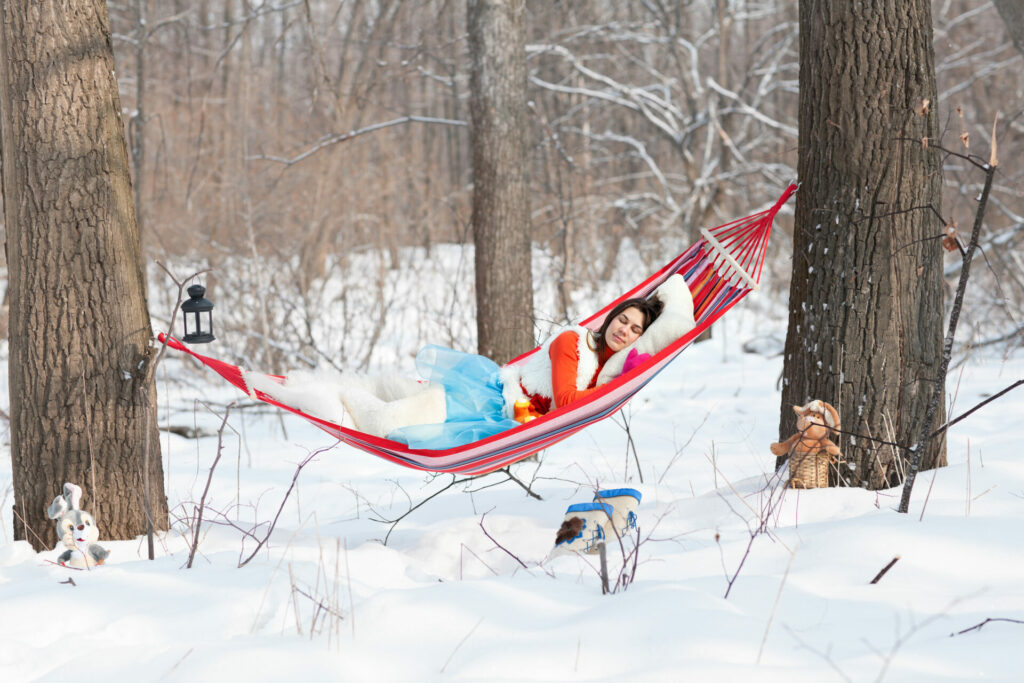 Researchers at the Korea Advanced Institute of Science and Technology and UK-based Nokia Bell analysed four years of smartwatch data from 30,082 people across 11 countries to discover that Finns got a solid eight hours and one minute a night on average.
This is in stark contrast to bleary-eyed Emiratis who languish at the bottom of the sleep charts according to US Television's Dr Oz when he spoke at the World Government Summit in Dubai in 2018 and revealed that a study he conducted showed the average person in the UAE only slept for five hours, 38 minutes a night.
A quick glance at the data from my Finnish-made Oura ring, voted best sleep tracker 2023 by the Sleep Foundation, tells me that last night I was well below Finnish standards and only managed six hours, 32 minutes of shut eye. 
Duvet Hogger
This is not unusual. I am an erratic sleeper who gets sent to the 'naughty room' several times a week by my wife for a range of transgressions including snoring, restless legs and duvet hogging. We are currently undergoing a sleep separation which may, or may not, result in a sleep divorce if I cannot train myself to be more considerate when I slumber.
With these matters weighing heavily on me I went in search of the secrets of Scandi sleep and found Professor Tiina Paunio, who is Professor of Psychiatry & SleepWell Research Programme director at the University of Helsinki and Chief Physician at Helsinki University Hospital.
She warns me not to get too hung up on the recent research results, as the cohort surveyed was very small and not necessarily indicative of the population. But she does confirm that Finns are serious about sleep.
'In Finland people are usually aware of the importance of sleep for their health,' she explains. 'It is talked about in schools, pre-schools and in the news. There is a lot of information for people. Sometimes I fear we talk too much about sleep because fear of insomnia might lead to insomnia. In general, though, it is good that people are so aware.'
And when the huge differences in daylight throughout the year in Finland are considered, it becomes understandable why sleep is a national preoccupation.
'One thing that is specific to Finland and other Nordic countries is that we have high variations in daylight,' Professor Paunio says. 'The daylight in Helsinki, for example, is 19 hours in summertime and six hours in wintertime. The difference is huge and in the very northern parts of Lapland there is no daylight in winter and only day in the summer. This certainly affects the sleep patterns in all Nordic countries.'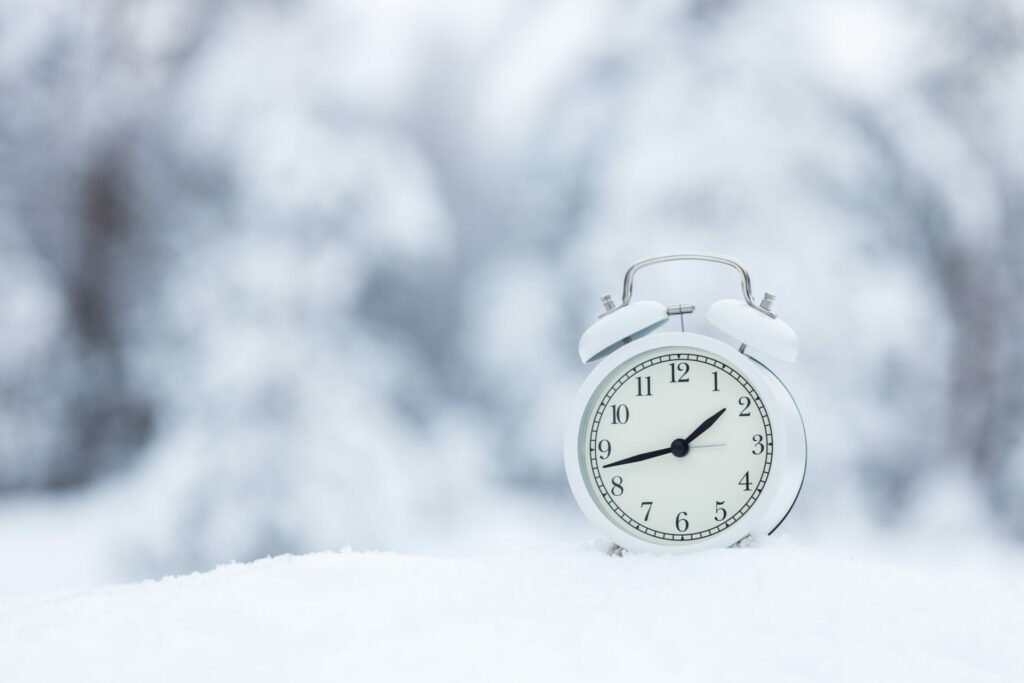 Sleep is so prized in Finland that all expectant mothers are given a box by the state full of clothes, toys and essentials which also comes with a mattress and bedding and doubles up as many babies' first beds.
Another quirk of Finnish culture, which may explain why the nation naps so well, is that mothers traditionally leave their children to sleep outside in buggies and prams, almost from birth. And in any weather. It's perfectly normal in Finland to see young children and babies wrapped up and asleep in strollers outside homes, shops and cafes while the parents are inside.
Sleep Like A (Finn) Baby
A 2013 University of Oulu study looked at parents' perceptions of children sleeping outside during the winter.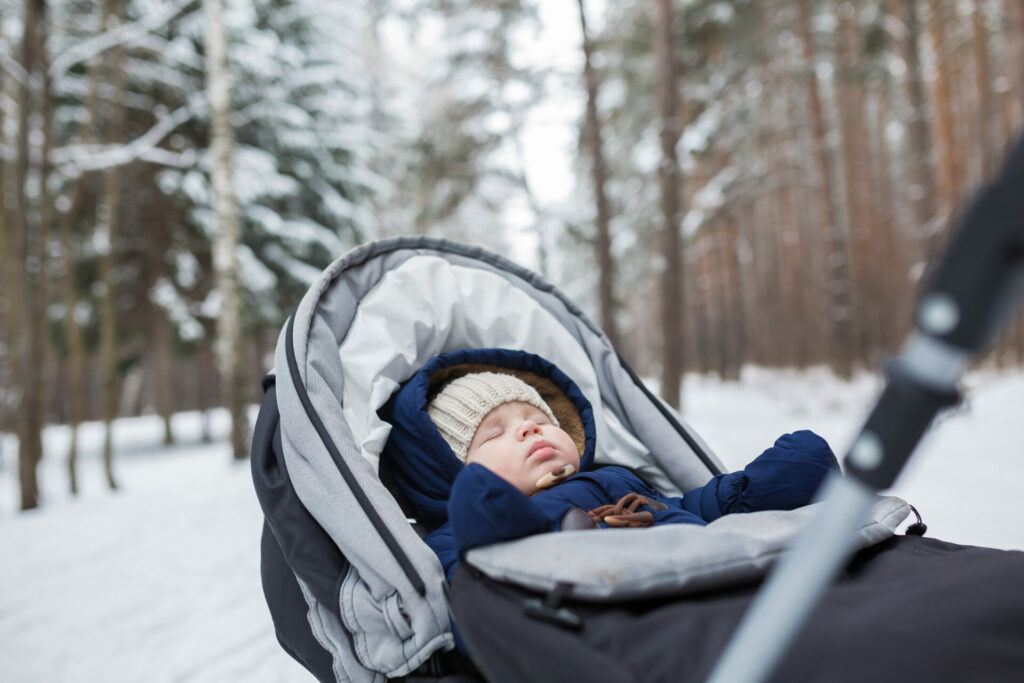 Author, Marjo Tourula, noted: For almost all the parents, taking their children outside to sleep for a nap, even in freezing weather, was a matter of course. Most parents believed their child slept outside longer, was more cheerful after naps outside, and that the children themselves clearly like sleeping outside.'
Good sleep is as heavily promoted in Finland as other aspects of health such as diet and exercise. For those who don't sleep well, help is readily available.
The biggest hospital in Finland, Helsinki University Hospital, runs a popular internet-based Cognitive Behavioural Therapy for Insomnia (CBTI) programme which can be prescribed by a doctor. In addition, there are lots of online resources which give general advice to the population.
The key is to get an established sleep pattern and to stick to it. 'Maximizing sleep time is not really the point, although one should try to satisfy the individual need for sleep, which is usually seven to eight hours for adults,' reveals Professor Paunio. 'Most important is that you should have a regular rhythm. Go to bed at the same time and wake at the same time. This pattern should be about the same during the week and the weekend.'
And So To Bed
She also explains that exercise plays a part because people sleep better if they are active. And importantly, remember that your bed is for sleep.
'You should not spend extra time in bed,' she advises. 'Bed should be for sleeping. Other activities like watching TV and doing social media is not recommended. One should associate bed with sleep, rather than bed being a nice place to spend your time.'
There are some cultural idiosyncrasies which can be adopted by non-Finns. The 'Scandinavian method' of making the bed, for example, involves each of you having your own duvet so you can choose which tog suits you best and wrap yourself up in it without disturbing your partner. 
Another Nordic tradition believed to aid sleep is an evening sauna to raise your body temperature, relax muscles, and help respiration. According to a 2019 survey of 482 respondents, 83.5 percent reported sleep benefits that lasted 1 to 2 nights after using a sauna.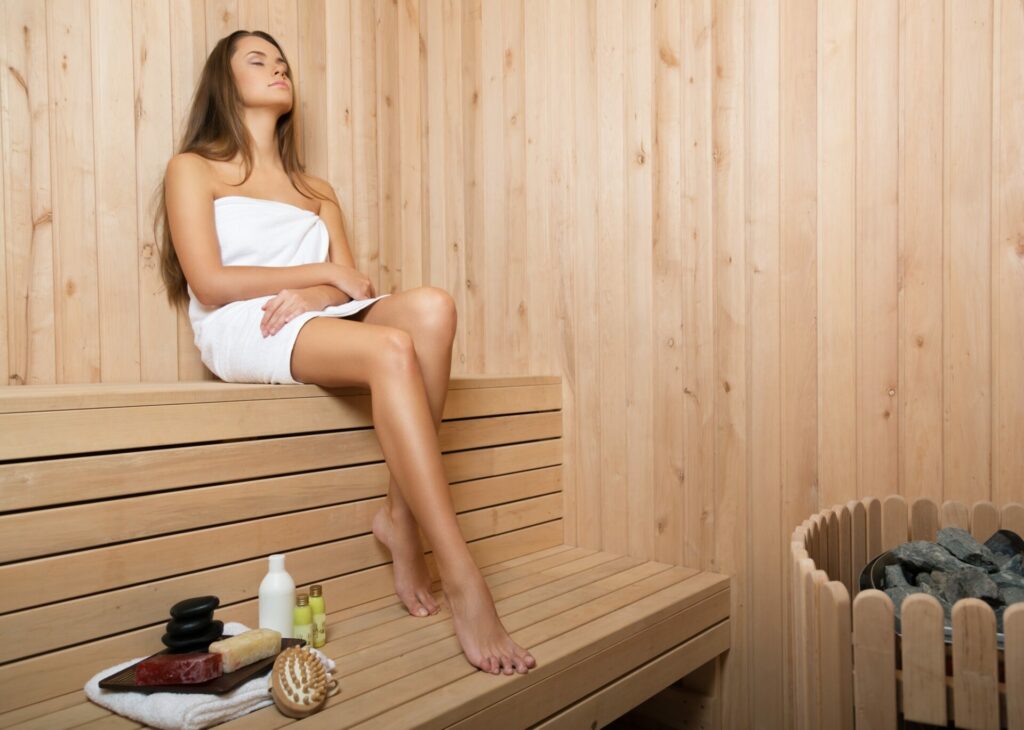 Regardless of your temperature preferences, studies show the ideal night time room temperature is around 18 degrees Celsius. Your body temperature decreases to initiate sleep, so a cool room can give you a head start.
Follow this advice and you too could be sleeping like a Finnish baby, although preferably not in a cardboard box.