She's the Spice Girl known the world over as Baby Spice so it's hardly surprising that Emma Bunton has an eco-friendly mother and baby range that is saving the planet one nappy at a time.
The popstar, who is also a mother-of-two and UNICEF ambassador, has won a plethora of awards for Kit & Kin, the brand she co-founded with business partner Chris Money in 2017, and which she is now debuting in the UAE.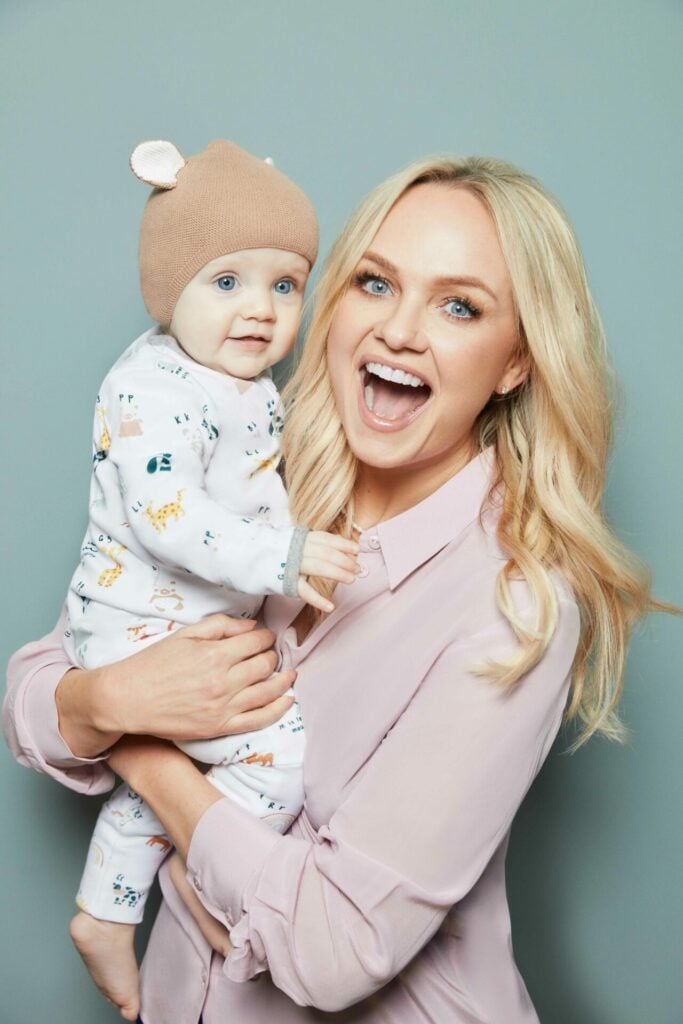 The innovative range includes the most accredited reusable eco-nappy in the market, made with sustainable, plant-derived materials, with each one rescuing two plastic bottles from landfill.
And for every 10 nappy subscriptions Kit & Kin's Foundation will buy and protect an acre of rainforest through the World Land Trust which counts Sir David Attenborough as one of its patrons.
Oxygen
These vital ecosystems in Argentina, Ecuador, Mexico, Belize, Guatemala, Kenya and Zambia help provide clean air (by absorbing carbon dioxide and releasing oxygen), lifesaving medicines and are havens for some of the world's most vulnerable wildlife.
Half the world's rainforests have been destroyed in a century, according to Rainforest Concern, which means at this rate they could disappear completely in many of our lifetimes. Deforestation is estimated to be the second major driver of climate change and responsible for 18-25 per cent of global annual carbon dioxide emissions – something Emma is so worried about that Kit & Kin's factory went carbon neutral in 2020.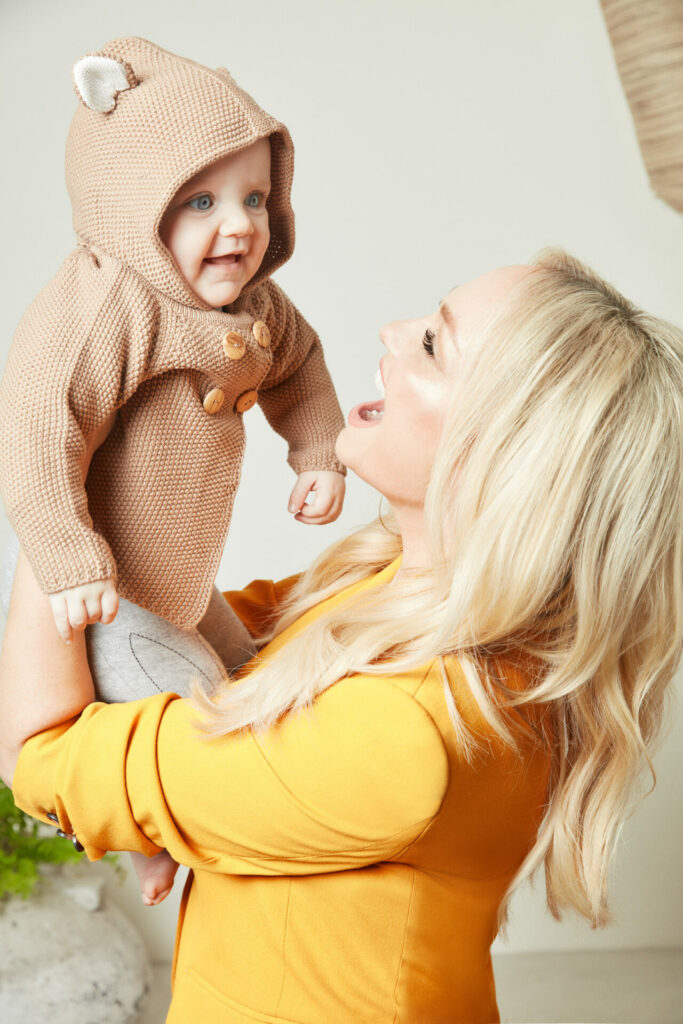 'As a mum of two I know exactly what it's like trying to choose the best products for your little ones – it can be overwhelming and stressful at times,' Emma, 46, said at the reusable nappies brand launch in Dubai. 'That's why we created Kit & Kin – it's your go-to, trusted brand for gently, eco-friendly essentials that are kind on your baby's skin and to our planet. We're all about making parents' lives that bit easier, so you can spend more time on the important things.'
Girl Power
And we were lucky enough to be allowed exclusive access to Emma, who shot to fame with Melanie Brown (Scary), Melanie Chisholm (Sporty), Geri Halliwell (Ginger) and Victoria Beckham (Posh) back in 1996 and became the biggest girl group ever, selling 100 million records worldwide.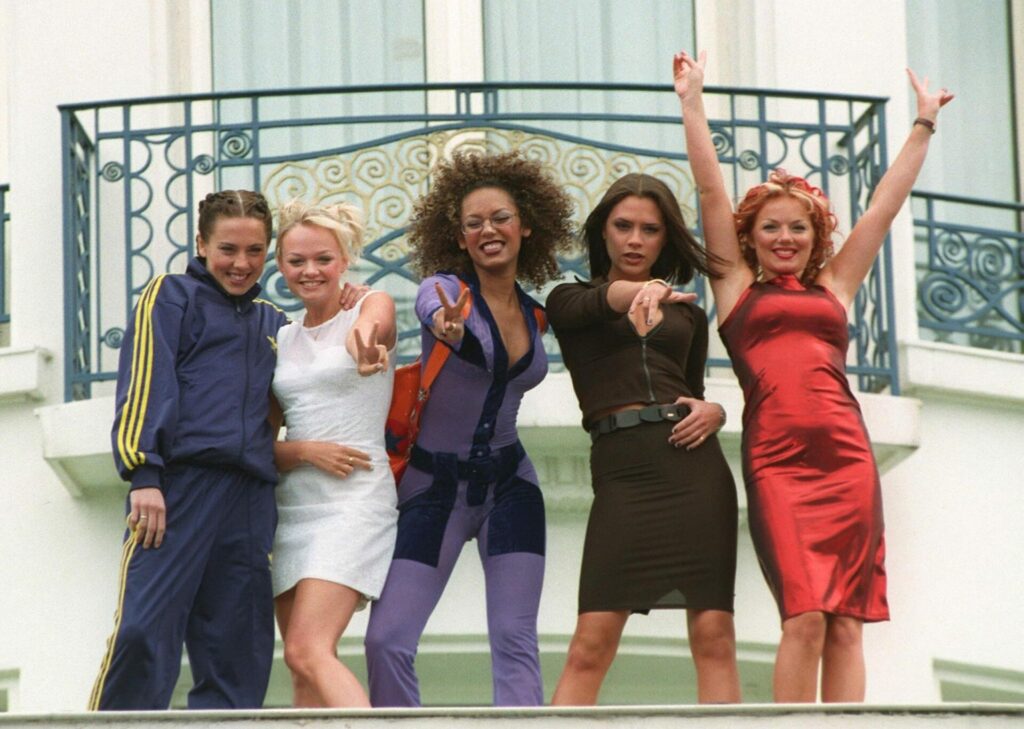 So here, without further ado, is The Ethicalist talking to Emma about creating the cruelty-free, PETA-approved brand to help her own children and how it's now saving wildlife, tackling the climate crisis and educating children in remote areas.
The Ethicalist: You were the pop band that invented Girl Power and now you're advocating Green Power with your eco-friendly range. If you were in charge of the world for the day, what would you do to inspire us all to protect the planet?
Emma Bunton: We live in such busy times and I think that protecting our planet can feel very overwhelming to us. I would make it my priority to change this: make it easier and more straightforward for everyone to make a difference by slightly adapting their lifestyle or the products they use. We can sometimes feel so helpless, but the truth is that every little positive step we take is so important and we are all making a big difference together.
The Ethicalist: We heard that you began working on Kit & Kin after your children suffered from eczema and you tried to find products that wouldn't irritate their skin. How stressful was that?
Emma: As parents, all we want to do is protect our children. Seeing them so uncomfortable made me feel helpless and it was nearly impossible to find natural products that didn't cause them additional skin irritation.
I was shocked when I investigated further and saw how many harmful ingredients are in baby products, even to this day. That's why we wanted to create a brand that parents could really trust. At Kit & Kin, we use gentle, natural and sustainable materials and ingredients across all of our products to make sure they are kind on sensitive skin. Every product we sell also makes a difference through the Kit & Kin Foundation by protecting acres of rainforest.
My children are long out of nappies, but we absolutely still use the wipes and skincare in our family. My secret weapon is our magic salve – a little pot of multi-tasking goodness. I use it for my nails, lips, or any dry patches on my body but, of course, it's also great as a nappy cream.
The Ethicalist: Since launching your business you've protected acres of rainforest through your Foundation and supporting rural communities in Guatemala as well as donating nappies and wipes to baby banks across the UK. Tell us more about all of those – and how do these achievements compare to your time in the Spice Girls?
Emma: We work with the World Land Trust, a brilliant organisation that buys acres of land around the world. They work with local organisations to nurture the rainforest that's there and plant additional trees. Not only does this generate fulfilling jobs for local communities but the acres bought by the World Land Trust are protected forever and will never face deforestation.
In fact, every Kit & Kin subscription personally saves five trees, so it's one of those simple ways for parents to make a difference. Since the launch of Kit & Kin, we've protected thousands of acres of land and tens of thousands of trees. I was just blown away when I heard these figures. This area has already created millions of litres of water and locked in hundreds of thousands of tonnes of carbon and it is home to some of the world's most endangered species.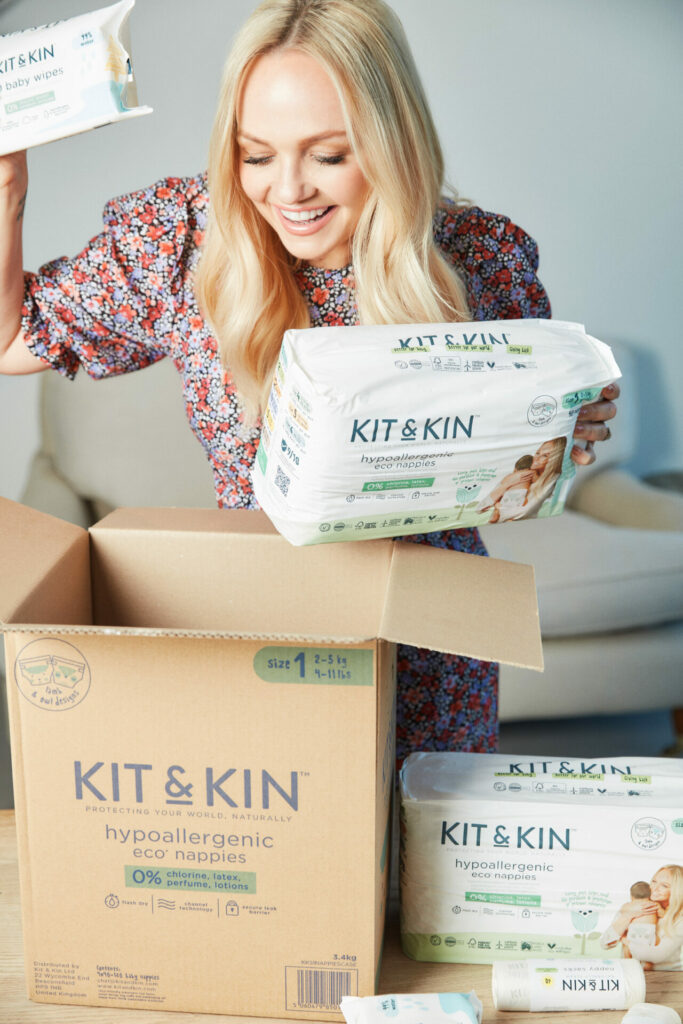 We also help provide healthcare facilities to communities in remote areas, to ensure they have access to things like prenatal care. As you can probably guess, I am all about empowerment, so it was important to me to make education more accessible. That's why we donate uniforms, food, transport and materials to children who otherwise would not be able to attend school.
I'm so proud of our achievements and so protective of the land that our customers have enabled us to buy and protect. And as you mention, we also provide nappies to baby banks across the UK because we think that no parent should struggle to look after their child.
The Ethicalist: What do you have planned for the next five years of the company and in your own personal life – what goals do you still have left to smash?
Emma: We are always trying to minimise our impact on the environment even more. Our nappies are already carbon neutral and becoming carbon negative is the logical next step.
Our environmental efforts multiply as we are working on expanding geographically. We want to give parents everywhere access to products that are better for baby, better for our world and give back.
We're already sold in over 30 countries. 2023 will also see our nappies moving into paper packaging and we are working on a new product range, which I find very hard not to tell you more about. But you're just going to have to wait and see!
I feel very fortunate on a personal level and I just want to continue to spend as much time as possible with my family. My children are my biggest achievement and my highest priority.
The Ethicalist: What is your secret to staying radiant – you look great and exactly the same as you did in the Spice Girls! Please share your beauty regime and favourite eco beauty products?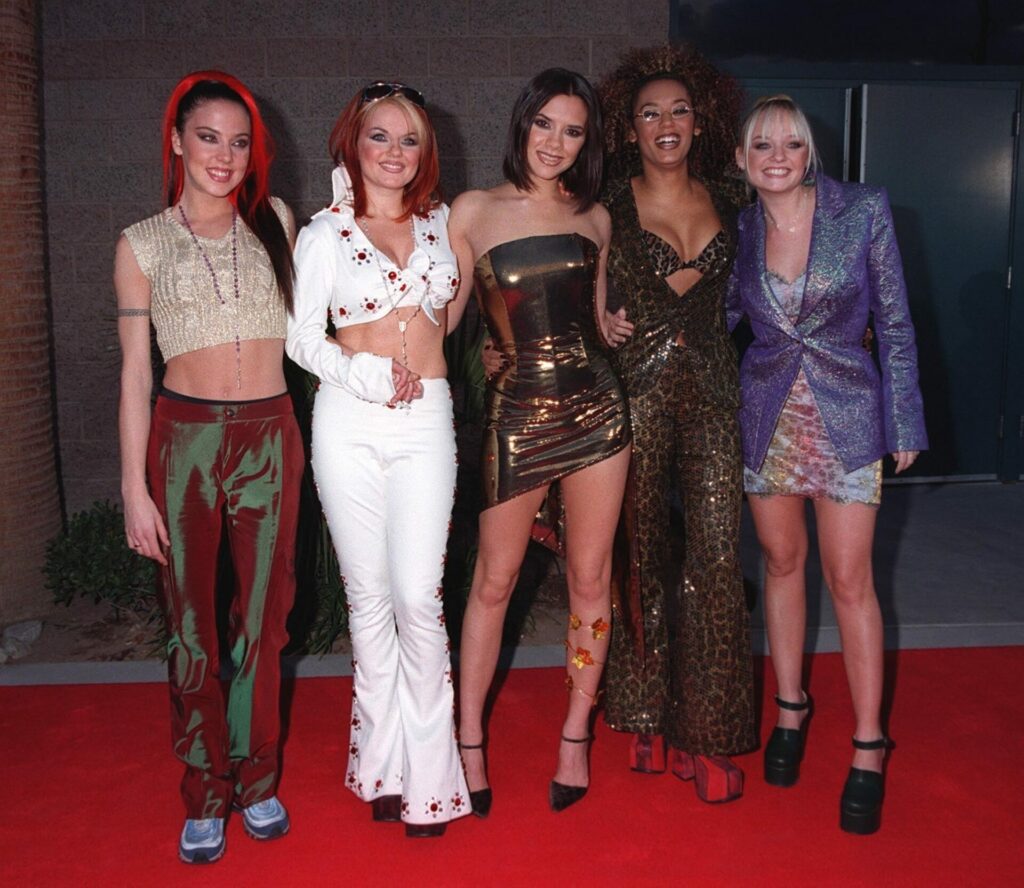 Emma: Wow, firstly, thank you. I feel like I've changed but I love my laughter lines! I try to drink lots of water, always wear sunscreen and I actually do use our Kit & Kin skincare on myself. The baby oil is great when I crave a little glow on my face. I also think that emotional wellbeing plays an important role. I love my daily walks to relax. Having a balanced and happy life keeps us youthful.
Kit & Kin's range of eco reusable nappies, disposable and pull up nappies, biodegradable wipes, and dermatologically-approved skincare uses plant-based, natural and sustainably sourced materials that are recyclable. Eco nappies and wipes are available to shop per pack and in per carton for bulk buys, from AED 40. Clothing made from 100 per cent GOTS-certified organic cotton that is sustainably sourced starts from AED 130.
Available from www.kitandkinme.com, Spinneys (instore and online), Waitrose (instore and online), Noon, Amazon, First Cry, Mumzworld and Yalla Baby. The brand also sponsors the Baby Unit within Ripe Market.