Trying not to dirty her uniform of a bright pink sari and white blouse as she walks along, and hiding her face from the searing heat of the afternoon sun, Kantabai More is nervous about her first day at school. 
She's eager to learn the alphabet, to read and, most of all, to scribble her name like she has seen her brothers do.
But Kantabai isn't a six-year-old girl getting ready for elementary school. She is, in fact, a 70-year-old grandmother with rheumatism but is desperate to rid herself of the stigma of being illiterate.
'When we go to the bank, we feel ashamed about giving our thumb impression,' she says. 'People laugh at us for not being able to sign our name. I feel that I should at least be able to do that. This is why I decided to go to school.
'As a child, I never attended school. I had three sisters and two brothers but only the boys were sent to school. Our father would tell us that he didn't have the money to educate all of us. So while my parents worked in the fields we, my sisters and I, stayed at home and would have to fetch the water and do the household chores.
'I always hoped I could find a way of going to school, but then I married and had my own family to look after. Going to school was always a dream but I never thought it could come true.'
Kantabai is not alone. She and around 30 other grannies, aged between 60 and 90, are proving that learning really doesn't have an age limit by going to school – many for the first time – in Phangane village of Thane district, some 120 km away from Mumbai.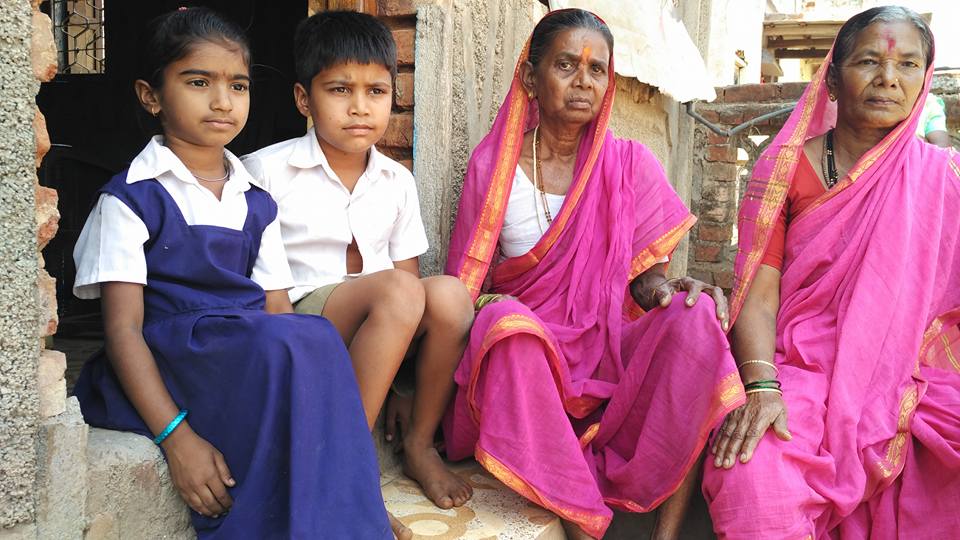 Aajibaichi Shala or Grandmothers' school, which started a month ago on International Women's Day, has started a quiet revolution in this nondescript village with more and more grannies signing up for classes.
Love For Grannies
The Motiram Dalal Charitable Trust, which runs the school, started the initiative to convey the message that elderly people are very important in society and that no-one is ever too old to learn. 'We started this school to inculcate love and respect for the elderly," says Dilip Dalal, the Trust's founder.
And for a village that faces perennial water crisis, the school has brought other blessings. Not only has the charitable trust and Yogendra Bangar, an award-winning teacher from Phangane Zilla Parishad's primary school, founded India's first school for the grannies, but they've made portable water a reality in the village.
The school now sees the grannies, who were embarrassed by their illiteracy before, as a beacon of hope. 'Everybody in the village encouraged us, no one said a thing against the school,' says Yogendra Bangar, who came up with the idea of the school. 'They said: "Nobody has done something like this before. Whatever you are doing is good for the society. We are with you."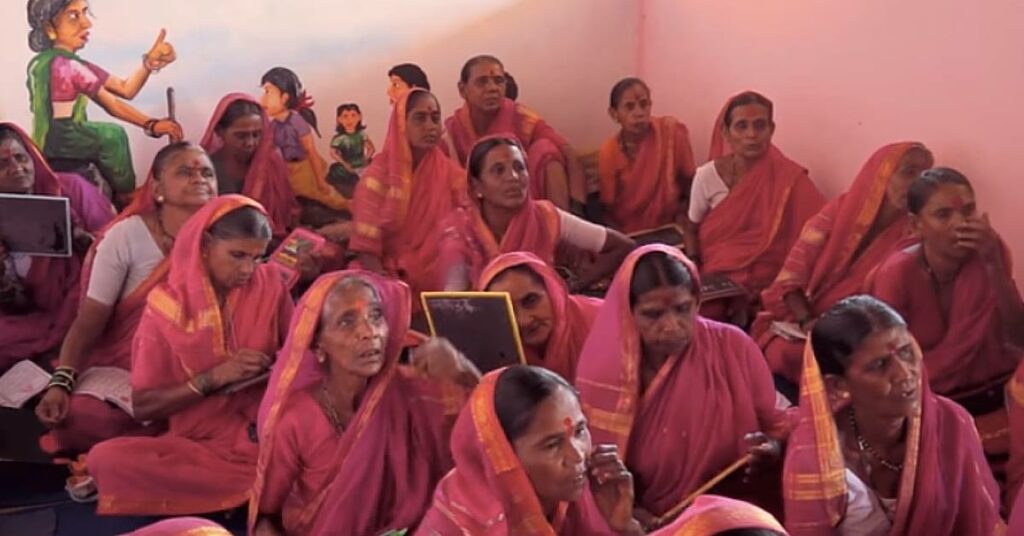 The two-room school building was donated by a village farmer, Dattatray Deshmukh. Inside a freshly-made rangoli greets visitors: Welcome to Aajibaichi Shala.
As well as regular classes, the school organises excursions. Last month, the grannies, who had never ventured out of their village before, visited Ralegan Siddhi, the village of social activist Anna Hazare, who went on hunger strike to campaign for government transparency and punishment against corruption, just 10km away.
Grannies With Gumption
The grannies and their teacher were also invited by the patriarch of Indian cinema Amitabh Bachchan to go to the prestigious quiz show Kaun Banega Crorepati, India's version of Who Wants to be a Millionaire. The actor and host of the TV show was moved by the women's resilience, grit and gumption.
Ramabai Ganpat Chandelle is a 94-year-old student there who says going to school has given her a purpose in life. Now she hurries to finish her chores every day so that she's on time for her lessons between 2-4pm.
'I am like a ripe fruit that might fall off the branch anytime,' she says. 'I couldn't go to school as a child and remained illiterate all my life. But I don't want die illiterate. Now, I am happy that I will be able to carry a few words to the other world.'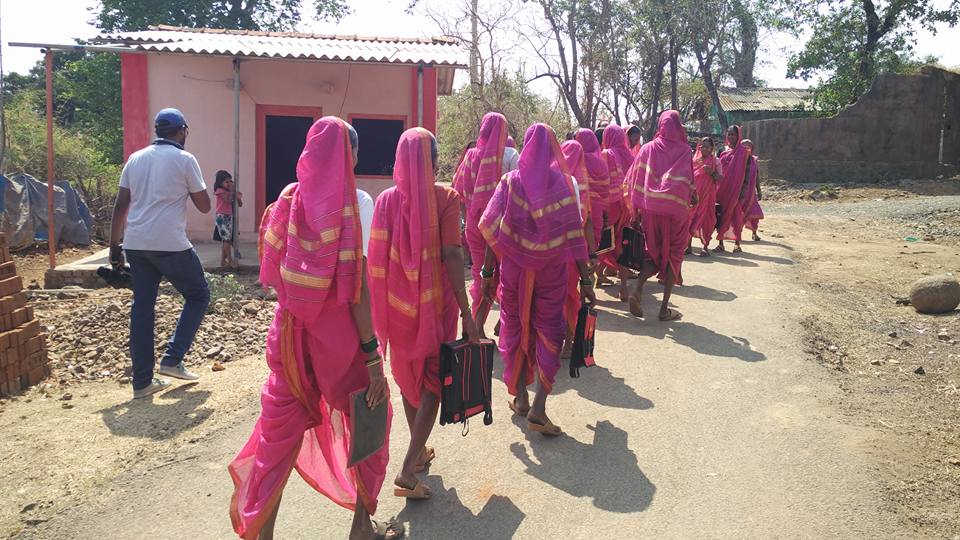 Many of the women now ask their grandchildren for help with their homework – rather than the other way round – and are currently busy studying for an upcoming exam.
'When I come back home, my grandchildren say: "Granny, this is how you write this," or "Granny, this is how you read this,"' laughs Kantabai. 'They teach me. They sit and study along with me. It's great fun. We read each other's lessons. We read out poems to each other. We are certainly happy that we became literate at this age.'
Gulab Kedar, 84, is busy nodding. 'I never went to school,' she admits. 'My children and grandchildren dropped me to school on the first day. My son asked me: "Mother, are you going to school?" I said. "Yes" He said: 'That's good… Go'. My family came to drop me to school. They were very happy.'