While Bonfire night is unique to the UK, it is celebrated by expats around the world, including in the UAE. It is a popular occasion – Brits spend an estimated £300 million on fireworks and party food each year –, fresh off the back of Halloween, marking the beginning of winter, and the build up towards Christmas.
Created to celebrate the foiled Gunpowder plot by Guy Fawkes to blow up the UK parliament on Nov 5th, 1605, families and friends still unite to throw a 'Guy' – a stuffed mannequin, which looks a bit like a scarecrow – on the bonfire, watch fireworks, and write funny words in the air with sparklers.
But while it may sound like a fun way to reunite with loved ones and keep warm in the winter, Bonfire Night alone has a disastrous effect on the UK's air quality and in truth, we need to rethink how it is celebrated.
This single night is responsible for contaminating the air with 100 times more soot than usual – and plenty of non-recyclable waste. Fireworks contain gun powder which release plastic, cardboard and other particles into the air. When these float back down to the ground, they linger, taking years to degrade and causing a threat to wildlife.
So Bonfire Night does have an impact that continues long after the last firework has exploded in the inky sky. But if you are going to celebrate, here are our top tips and tweaks to ensure your Bonfire Night goes off with an eco bang!
1. Better Together
You can still be the hostess with the most-ess and invite your friends over for autumnal drinks. But rather than lighting up in your own garden, head out to a community bonfire or public firework display. Gathering in one place results in fewer emissions than lots of small, private events. Plus, many bonfire night events are organised to help raise donations for local charities, meaning that you'll not only get to 'ooh' and 'ahh' at the glittering sky, but you'll also be helping those in need.
2. Laser Lights
To make vibrant coloured fireworks, different combinations of toxins and heavy metals are used, which are then released into the atmosphere, contributing to existing industrial contamination in our water and soil. Choosing white fireworks instead of coloured ones will make a positive difference because they don't contain as many toxic chemicals. But to truly reduce your impact, celebrate bonfire night with a laser light show. An increasing number of retailers are now selling machines that can can be synced to music and provide hours of entertainment. Oh, and if it rains or is misty on the night, that only enhances the show!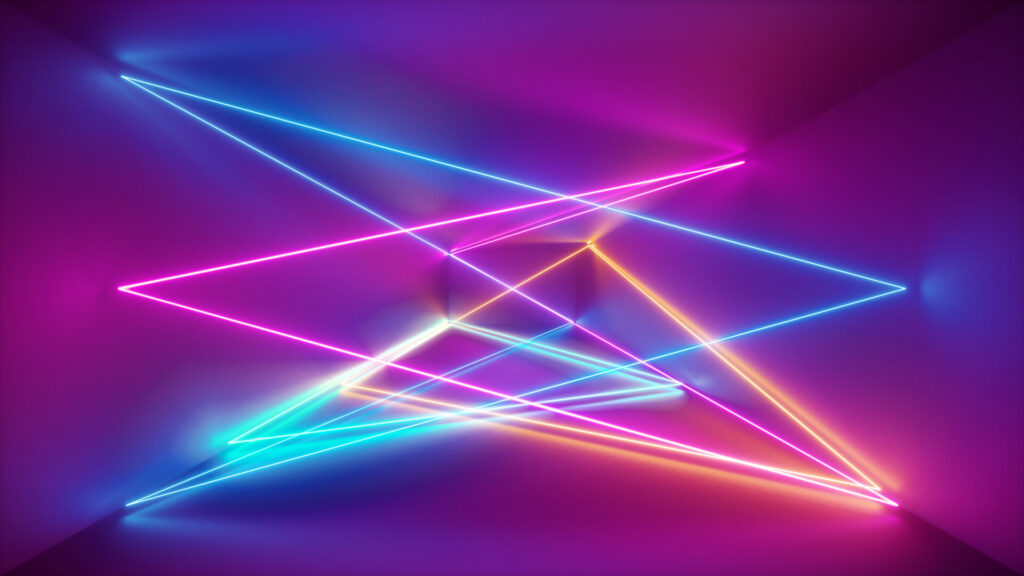 3. Think Before You Burn
Consider what you're actually burning. Woods that could be repurposed or reused? Do any items contain potentially toxic paint or varnish that will release chemicals into the air, and into the lungs of those watching?
Burning a host of items has been banned under the UK Environmental Protection Act 1990 so bear in mind that a bonfire should not be an excuse to get rid of old mattresses, furniture or household rubbish. Anyone caught burning these materials, which give off fumes that damage the environment as well as your health, face a fine of up to £50,000 in the UK.
If you are hosting Bonfire Night celebrations, limit the amount of nasty chemicals released by only burning small amounts of leaves, wood and cardboard. Better yet, try the Java-Log, made from recycled coffee grounds, which has less pollution when burning than typical logs, producing up to 80 per cent less carbon monoxide. Never use paraffin or petrol on a bonfire as it is extremely dangerous.
4. No Sky Lanterns
Although less polluting than fireworks, the wireframes of a sky lantern are a risk to wildlife and livestock who can ingest or become entangled in them. While they may look beautiful against a night sky, if they land while still alight they can ignite fires or injure animals. The open flame isn't exactly child-friendly either, so create a twinkling ambience that's safe. Decorate an area with outdoor fairy lights or stationary candles instead. This will light up your whole evening, rather than just a moment.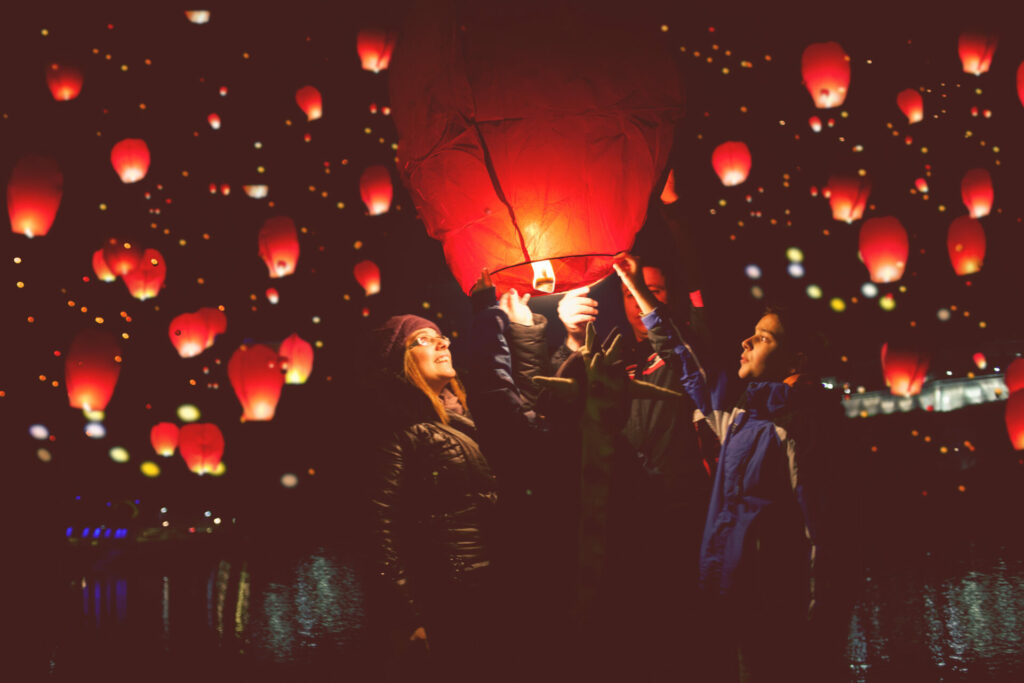 5. Hold a drone show
An increasingly popular alternative to fireworks is a drone show. While you may not have access to one in your home, plenty of private rental companies exist so you can can light up the sky without harming the planet. In the US, traditional Fourth of July firework shows are being replaced by drone displays using coloured lights. It reduces the risk of wildfires, pollution and all those unneighbourly loud noises.
6. Protect wildlife on Bonfire Night
Many cats and dogs are terrified on bonfire night. Even horses get spooked by the bangs. Don't forget to close all your doors and windows if you head out as this will help mute the volume for any furry friends inside. Hedgehogs and other small mammals, however, love to make themselves at home in a stack of wood so don't build your bonfire too far in advance, and light it only on one side to give small field mice a chance to escape if they're well hidden from human sight. Dispose of the leftover bonfire immediately once it's burnt out, too.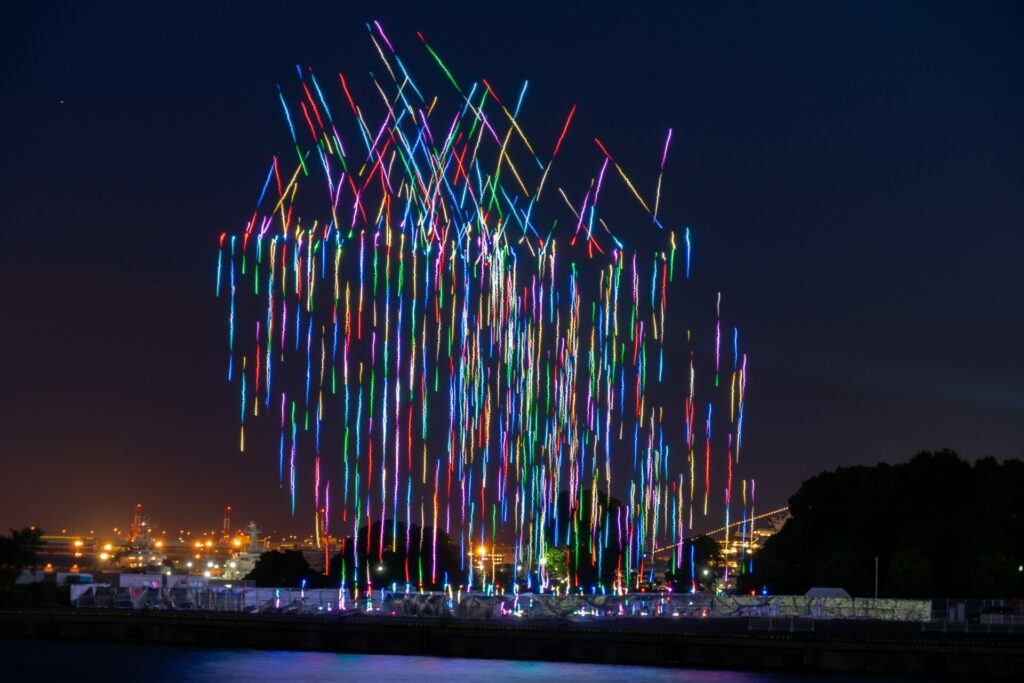 8. Sparkle without sparklers
The glittering glow of sparklers is a slightly better alternative to fireworks on Bonfire Night because the sparks have a lower impact on air quality. But they still contain a lot of single use materials and are not recyclable. Although some brands have made biodegradable sparklers with handles made from wood, the top is coated with flammable materials and, therefore, not fully biodegradable. Reusable glow sticks, bubbles and paper party poppers are great eco alternatives for kids.
9. Clean up
Whether you make a small fire in your garden, or attend a communal bonfire, be the change you want to see in the world: clean up the fallen debris that's left behind. In the morning, dispose of any fireworks that didn't go off properly. Prevent the injury of animals and children by picking up the remains from sparklers, too.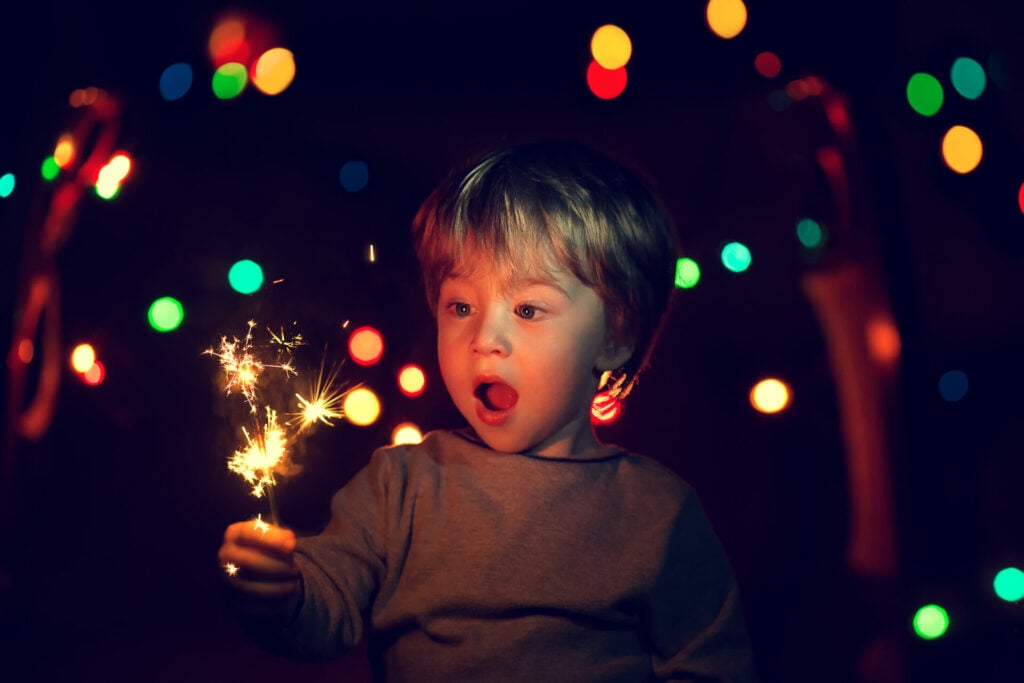 10. Check the weather
If you are thinking of hosting an event on Bonfire Night, check the weather. It can determine how eco-friendly your fire will be. Look at the forecast to make sure it will be windy as still air can cause pollution to hang over one place longer, making any toxic aftermath more concentrated.
If wind is not on the forecast, why not consider using something that has the appearance of a fire such as this one from Indoor Campfires. It features 66 high output coloured LED lights and a fan-driven, fluttering silk fabric to mimic the appearance of flames. That way, you get a realistic fire without having to resort to the real thing!