Diamonds may well have been a girl's best friend back in 1953 when Marilyn Munroe extolled their virtues, but they have never been a friend to the planet. Indeed, the entire jewellery trade has been lacking when it comes to environmental and ethical considerations and practices.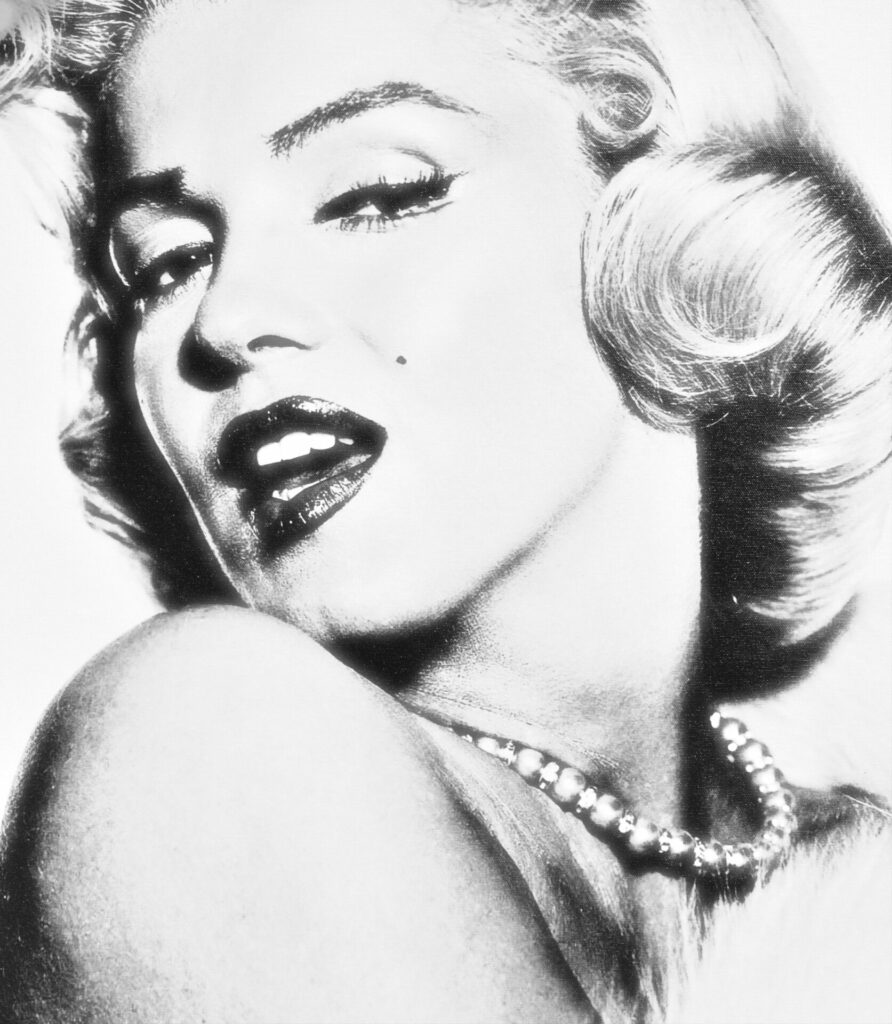 Gemstone mining, for example, often has devastating impacts on landscapes, churning up vast swathes of land, polluting waterways with toxic chemicals and devastating wildlife. Precious metal extraction is equally destructive, while gold mining has been associated with human and environmental violations. Much of this activity takes place in poorer countries where environmental monitoring and controls are hard to maintain.
The lives of many workers at the production end of the jewellery industry are often wretched. More than a million children are estimated to work in artisanal mines in violation of human-rights laws in countries where children are still considered a legitimate part of the workforce.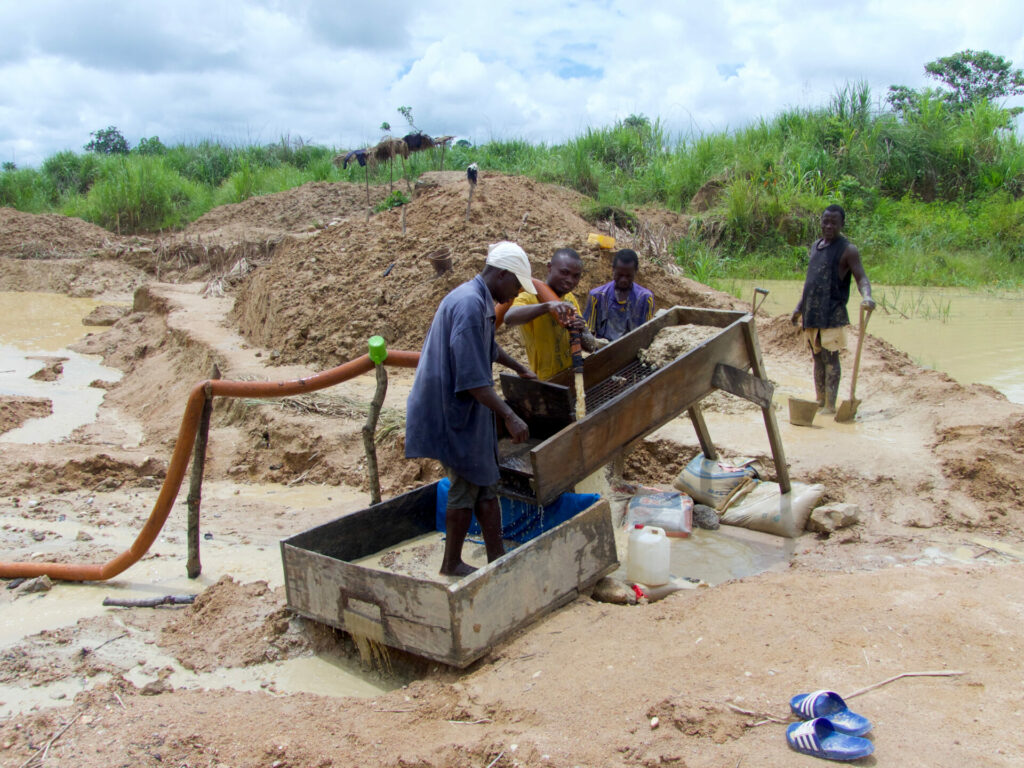 In many countries there are no enforced health and safety rules to protect workers from the risk of respiratory diseases or physical injury. Mercury is also commonly used to extract gold, which is linked to brain damage.
Blood Diamonds
Diamonds particularly have a chequered history. In the 1990s 'blood' or 'conflict' diamonds were mined in war zones and used to fund insurgencies in parts of western and central Africa including Angola and Sierra Leone.
More recently, they have been linked to money laundering and terrorism. A 2013 Financial Action Task Force (FATF) report, Money Laundering and Terrorism Financing Through Trade Diamonds, detailed how changes in the diamond trade have allowed the precious stones to become a financial tool for criminals.
Distribution channels have changed, for example. Formerly diamond merchants De Beers held a monopoly on the supply of the stones, but the market has become far more competitive and open, with hundreds of organisations moving into the lucrative market.
Cutting and polishing, which was based in Antwerp in Belgium for hundreds of years, has also diversified. Most of the diamond companies in Antwerp now outsource to India and Asia. This has led to the emergence of cutting and polishing centres in Dubai and Shanghai. Israel is also a complementary trade centre, mainly supplying North America, where New York is the largest market for diamonds in the world. This globalised diversification makes it harder to trace the provenance of stones and makes it easier for criminals to move them around the world.
Meanwhile, the internet is also rapidly taking its place as a diamond trading platform. The FATF report states: 'The trade in diamonds is transnational and complex, thus convenient for money laundering and terrorist financial transactions that are, in most cases, of international and multijurisdictional nature.'
The research notes that criminals use diamonds as a form of currency as they are difficult to trace and can provide anonymity in transactions.
Around 90 million carats of rough diamonds and 1,600 tons of gold are mined for jewellery every year, generating over US$300 billion in revenue. Many high value brands have systems in place to address the ethical questions that customers are increasingly asking, as the Human Rights Watch 2018 report, The Hidden Cost of Jewellery, states.
'Consumers increasingly demand responsible sourcing. A growing segment of younger consumers are concerned about the origins of the products they buy and want to be sure that the jewellery they purchase has been produced under conditions that respect human rights,' the report explains.
'The conditions under which gold and diamonds are mined can be brutal. Children have been injured and killed when working in small-scale gold or diamond mining pits. Indigenous peoples and other local residents near mines have been forcibly displaced. Mines have polluted waterways and soil with toxic chemicals, harming the health and livelihoods of whole communities.'
The organisation scrutinised the policies and practices of 13 major jewellery brands to see what measures they had in place to address human rights risk. Tiffany and Co. was able to trace all of its newly mined gold, for example, back to one mine or origin and conducted regular human rights assessments with the mine, the report found.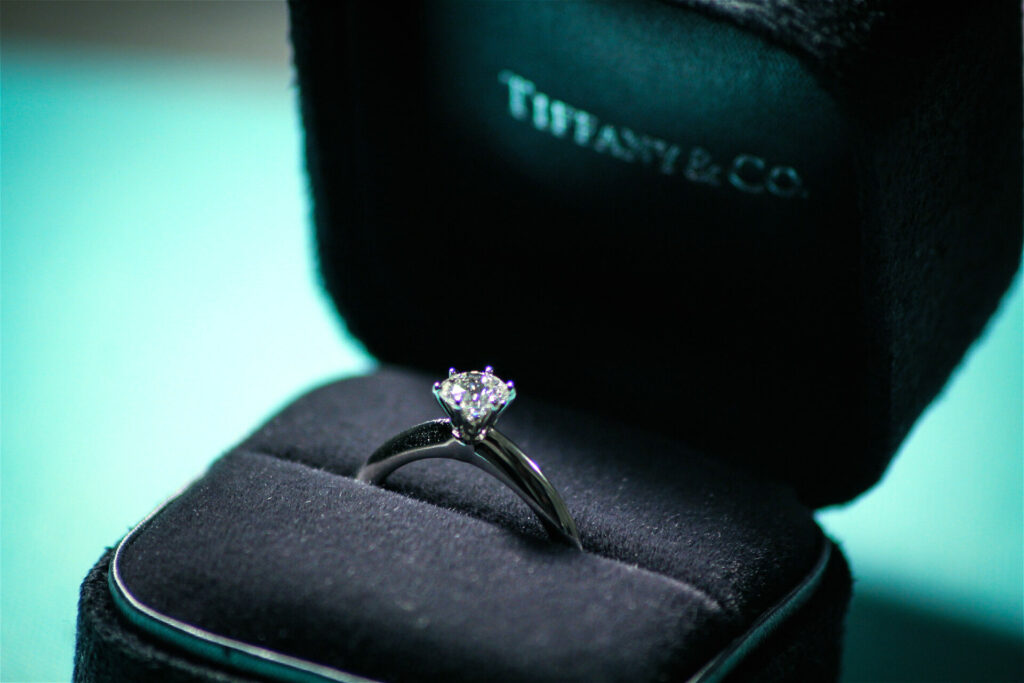 Cartier and Chopard had a full chain of custody for a portion of their gold supply while Bulgari had conducted visits to mines to check human rights conditions. Pandora had also published detailed information about its human rights due diligence efforts, including on noncompliance found during audits of its suppliers and steps it is taking to address them.
'While these are promising signs, we found that most companies still fall short of meeting international standards. While some companies are actively working to identify and address human rights risks in their supply chains, others rely simply on the assurances of their suppliers that their gold and diamonds are free of human rights abuses, without rigorously verifying these claims,' it concluded.
Four years have gone by since then and there are promising signs of revolution in the industry, driven by a desire for guilt-free jewellery from Millennial and Gen Z consumers.
Beyond Conflict Free
One of the firms at the forefront of this movement is Brilliant Earth. Its mission is to cultivate a more transparent, sustainable, compassionate and inclusive jewellery industry. It classifies its diamonds as 'Beyond Conflict Free' explaining that jewellers that offer 'conflict free' diamonds limit themselves to a definition which specifies conflict diamonds as rough diamonds used to finance wars against governments.
'Our suppliers demonstrate a robust chain of custody protocol for their diamonds and have the ability to track and segregate diamonds by origin,' the company states. 'These suppliers are required to source diamonds that originate from specific mine operators who follow internationally recognized labour, trade, and environmental standards. Our company and our provenance claims for natural diamonds are independently audited and verified.'
Beth Gerstein, co-founder of Brilliant Earth, says: 'We speak to a Millennial audience that cares that we are an authentic brand that gives back, that values sustainability.'
In Sierra Leone the company sources its gems from the Diamond Development Initiative (DDI), a certified a group of 13 diamond mines that are free from violence and child labour.
'They are safe hygienic workplaces, they pay fair wages, all the miners are licensed which makes mining more stable and profitable for everyone,' says Beth.
The company also buys direct from the mine so it pays a fair price. 'The goal is to create a certification system for diamonds based on the fare trade model that could lift thousands of people out of poverty. It's incredibly exciting because every day that goal gets closer to becoming a reality,' she adds.
Lab-grown Diamonds
It is also one of the first jewellers to introduce blockchain enabled diamonds. The technology allows consumers to see the mining and manufacturing practices used to produce each gem, providing additional assurances and more insight.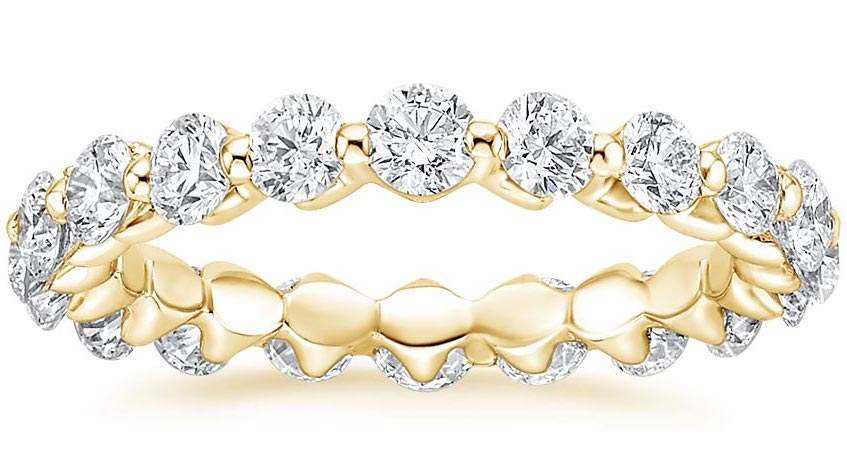 In Dubai there are several young businesses following this ethical jewellery trend. FYNE is a small, female-led label which focuses on creating ethical pieces using consciously sourced diamonds with 18-carat gold. It was established by Aya Ahmad in 2019 as a sustainable, ethical brand catering to customers who want to make conscious consumer choices. One of FYNE's key sustainable decisions is to use lab-grown diamonds, which are becoming increasingly popular.
Also called synthetic, man-made or cultured diamonds, these stones are produced in a controlled environment using technological processes. They are composed of the same pure crystallized carbon as mined diamonds, share the same properties and composition, but are cheaper.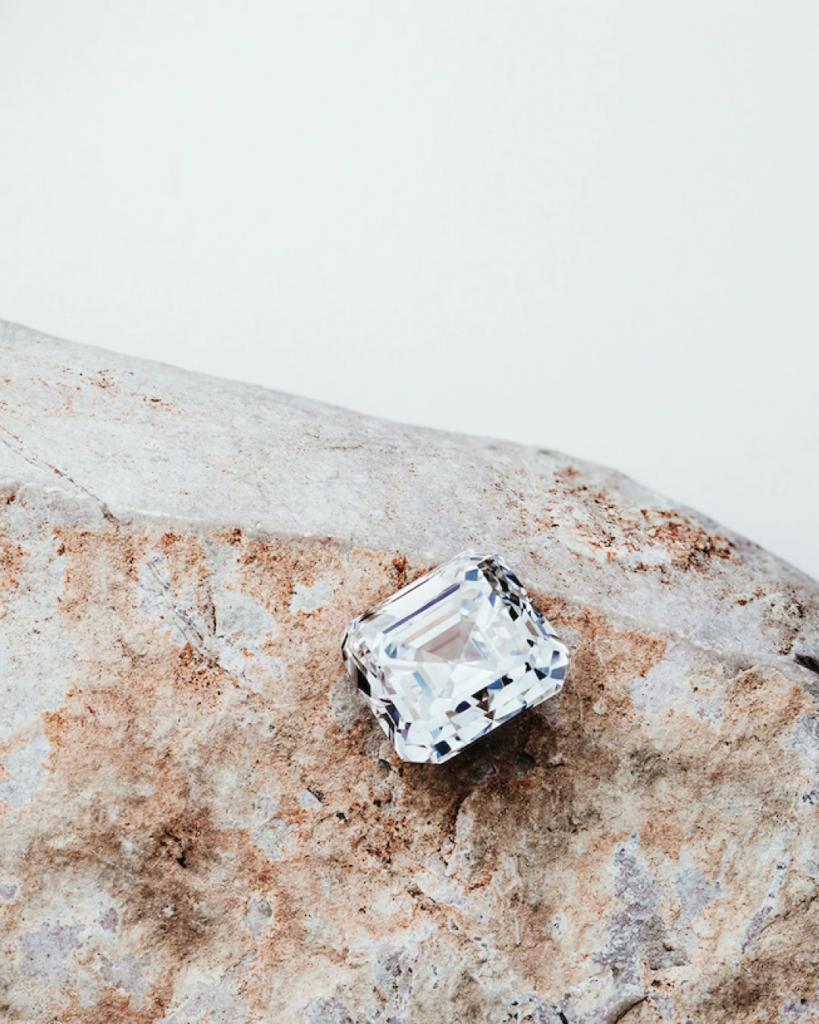 They have existed since the early 1950s, when they were made by a technique known as the high-pressure, high-temperature process and used for industrial purposes such as cutting and grinding. Recent advances in technology meant that gem-quality diamonds could be made in a lab.
While snobbery meant that many retailers were reluctant to use lab-grown diamonds at the beginning, growing consumer demand for more ethical alternatives to mined diamonds has changed attitudes. The acceptance of lab-grown diamonds within the industry was boosted in 2018 when the U.S. Federal Trade Commission ruled that lab-grown diamonds are no different to mined ones.
Since then, the move to synthetic stones has become a stampede. Lab-grown now account for $5.9 billion, or 7-8 per cent of the global market. In 2018 that figure was just 1.5 per cent.
Earlier this year Tag Heuer, the Paris-based luxury brand, presented a $470,000 lab-grown encrusted watch at the Watches and Wonders fair in Geneva.
Companies making lab-grown diamonds are now honing their technology and processes in countries such as India, China, Israel and the United States and investors are backing new start-ups. Recently in the UK, one creator of synthetic diamonds, Dyman Advanced Material, raised £882,000 to bring its new technology to market following a successful proof of concept.
The future then looks sparkling, thanks to advances in technology and more ethical consumers. Perhaps soon, diamonds will be everyone's best friend.