It's mind-blowing to think that in just 51 years, the United Arab Emirates has grown from a desert into the multicultural world-class country we know and love today. Every year, 2nd December marks a special occasion for UAE residents as celebrations kick off for National Day. This year, get your UAE flag ready to wave and enjoy a four-day weekend from Thursday to Sunday. With perfect sunshine and cool breezes, and fireworks sure to dazzle the night sky, there's no greater time to explore all the country has to offer. From live concerts to enjoying the natural beauty of the region, here are some tips for how you can spend memorable days ahead.
Live Concert & Light Show
Come and enjoy a special opening ceremony at the impressive Festival Bay, Dubai at 8pm on Saturday 2 December, hosted by Emirati singer and actor, Fayez Al Saeed. This will be followed by a live performance from Fayez and a thoughtfully choreographed Imagine show to light up the sky in the colours of the UAE flag. Unlike traditional fireworks, laser light shows are not harmful to the environment. The Imagine show mixes lasers, light, fire and water elements to portray narrated stories, themed especially for National Day.
Musical Night at Khorfakkan Amphitheatre
Khorfakkan Amphitheatre, Sharjah's beautiful cultural landmark, will host renowned Lebanese superstar Diana Haddad performing live with Eida Al Menhali. The Emirati singer, composer, and poet has a huge fan base across the Arab region, famous for carrying the legacy of Emirati music traditions that celebrate life and love, and for his patriotic songs. The proceeds of this evening will go to The Big Heart Foundation which supports children, vulnerable people and families in need around the world. The concert will take place on 3 December and tickets can be booked online through platinumlist.net.
Al Dhaid City All-Day Activities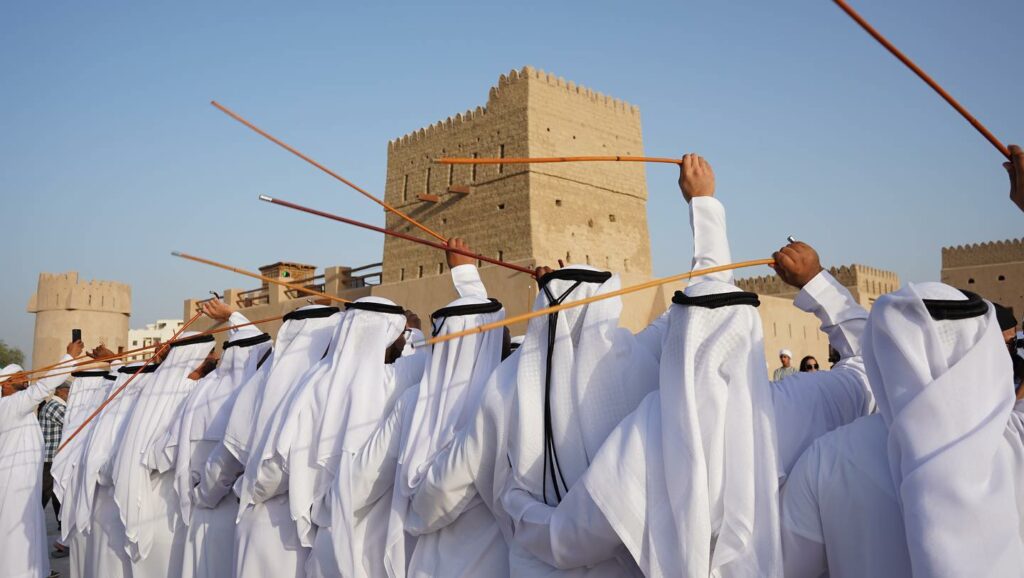 Staying in Sharjah, make a traditional day of it in Al Dhaid City,with celebrations at Al Dhaid Fort all throughout the long weekend. An experience for the whole family to embrace, events will include the national march, camel racing, traditional performances, and other cultural events. Morning activities run on 1st December from 8am, while evening activities extend over the three days from 4pm to 10pm.
Storytelling at ADNEC
ADNEC (Abu Dhabi National Exhibition Centre) is excited to take guests on 'a generational journey of the UAE's inspiring pioneers', for its National Day Official Ceremony. Be sure to expect spectacular performances using unique technologies, and projections coupled with much-loved storytelling from the UAE's rich culture and present-day ambitions. This experience will give you a glimpse into the bright future that the UAE continuously aspires towards. The show will open to the public from 3-11 December with ticket prices from AED 200.
Market at Al Maryah Island
The iconic Ripe Market is now coming to Abu Dhabi and launching on National Day weekend. One of the UAE'S most loved homegrown brands, the al-fresco market will find its new home at Al Maryah Island, hosting local businesses, artisans, ethical brands and a range of performances and activities for all ages. Devour vibrant food whilst browsing craft trinkets as the sea gently laps in the background. From December 2 through to April 2023, the Ripe Market takes place every Friday and Saturday.
Jebel Jais Sunrise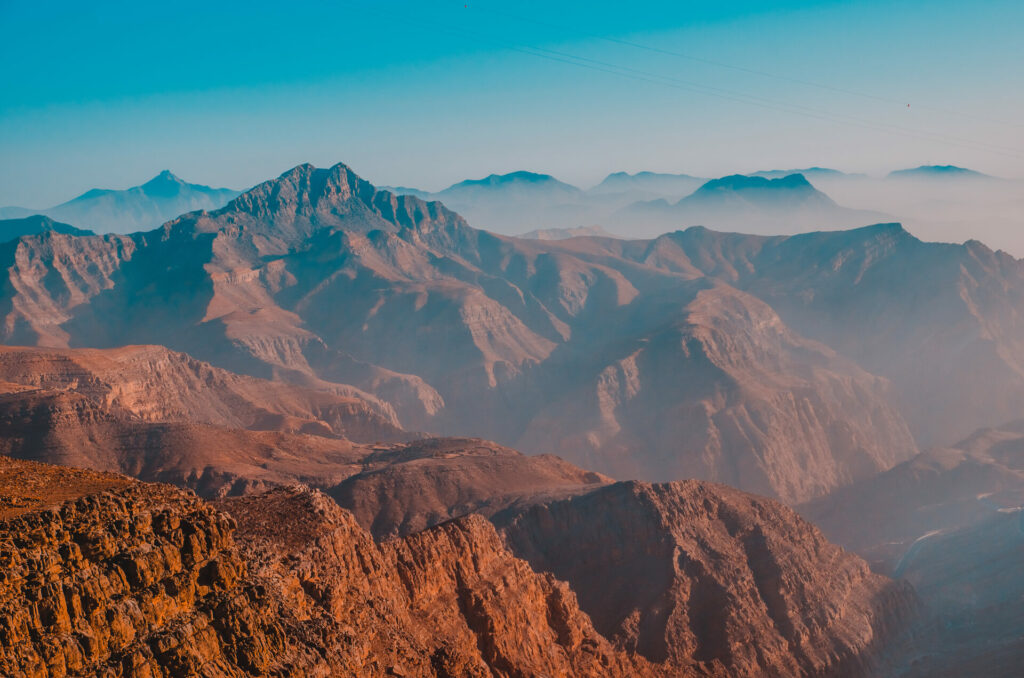 The UAE is not only famous for its skyscrapers. Escape the bright lights of the city this National Day and head up the country's highest mountain for a crisp, clear sunrise. Perhaps a camping trip would be perfect for this? You can set up your tent at the viewing deck, allowing for the most wonderful wakeup call over the Hajar mountains. As a word of advice, do take a shawl or sweater as it can get pretty cold up there at the crack of dawn.
Water Sports at Dibba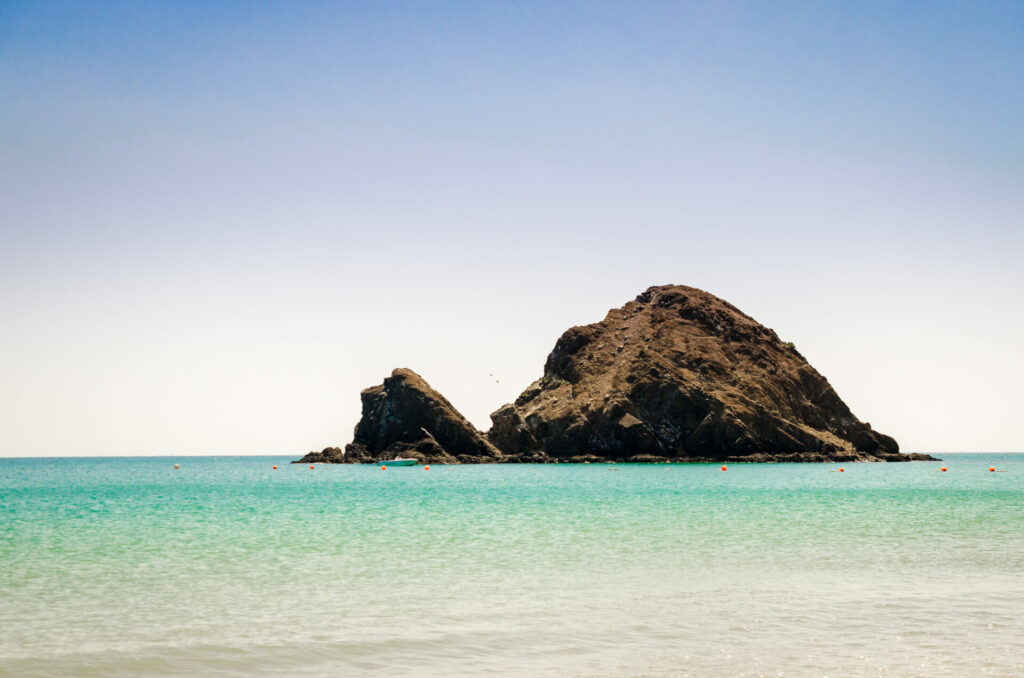 Snoopy Island is a big hit for families where you can enjoy a jam-packed day of activities at this infamous UAE beach. Named after the three sections of rocks that rise up to create the nose, bulging belly and feet of the iconic image of Snoopy sleeping atop his doghouse, snorkelers and divers love it here given its rich marine life, or why not spend the long weekend working on your kayaking skills? Costs vary, but you can purchase full day packages including access and activities from AED 300.
Wadi Wurayah National Park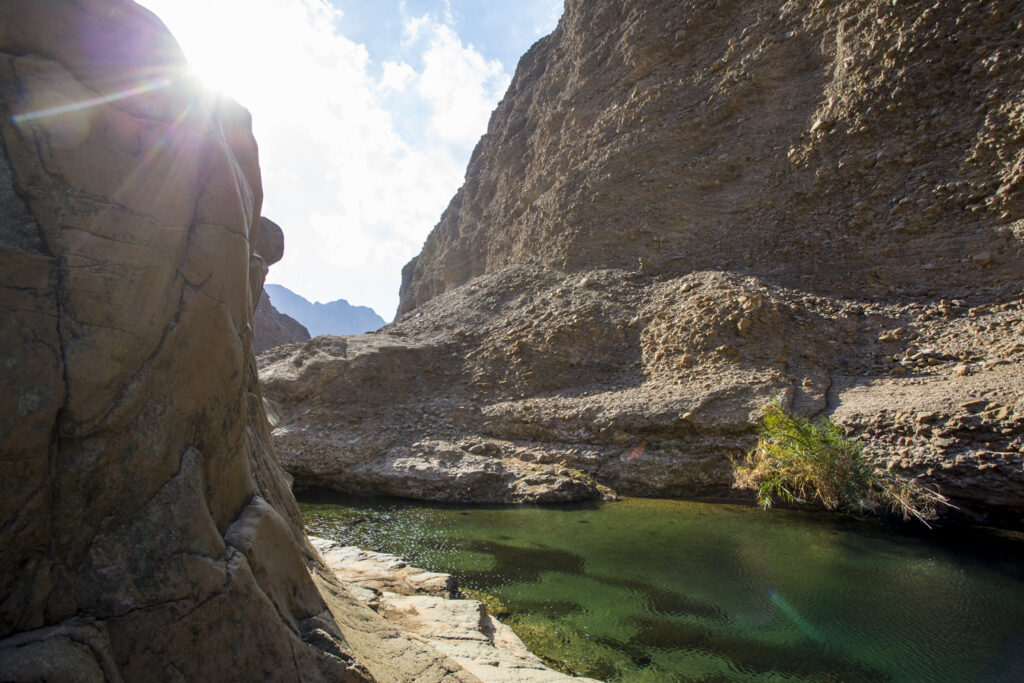 Named after the tall marsh plant known as 'warrah', which flourishes in its wetlands, this Fujairah valley that was given UNESCO heritage status earlier this year, spans across a huge area of 31,000 acres. Located in the Hajar Mountain range, the wadi is home to one of the few freshwater springs that run throughout the year. Take a hike and keep your eyes peeled for 100 species of mammals, reptiles, birds and amphibians, as well as 300 species of plants. It's also home to Arabian leopards, mountain gazelles, caracals and many more. The wadi's location was identified by the World Wide Fund for Nature (WWF) as an Eco-Region and an area important for conservation.
Masfout Picnic
Just 90 minutes away from Dubai, discover the 19th-century Masfout Castle at the top of the Hajar Mountains in Ajman. It's one of the most perfect, picturesque picnic spots in the UAE, which calls for a National Day gathering amongst friends and family. Work up that appetite by embarking on a trek or take it easy after lunch with some scenic cycling.
Kayak Through the Mangroves
Spread over 1 million square metres, the Al Zorah Mangroves, Ajman is home to over 102 species of native and migratory birds. What a beautiful way to celebrate the UAE National Day by taking a kayak through the mangroves, embracing the true nature of this impressive country. The trees stretch up to ten metres in height as you paddle through tranquil azure lagoons, whilst looking out for flamingos, kingfishers and osprey. This unique ecosystem is home to almost sixty species of bird.