With veganism becoming increasingly popular around the globe, plant-based dining is steadily seeing an increase in interest in the UAE, too. Across Dubai and Abu Dhabi there are many great plant-based restaurants and cafés, as well as healthy restaurants serving a large selection of vegan dishes.
And as it is World Vegan Day today on November 1, now is the ideal time to discover our top 12 plant-based restaurants serving up delicious views along with their tasty dishes…
Alkalime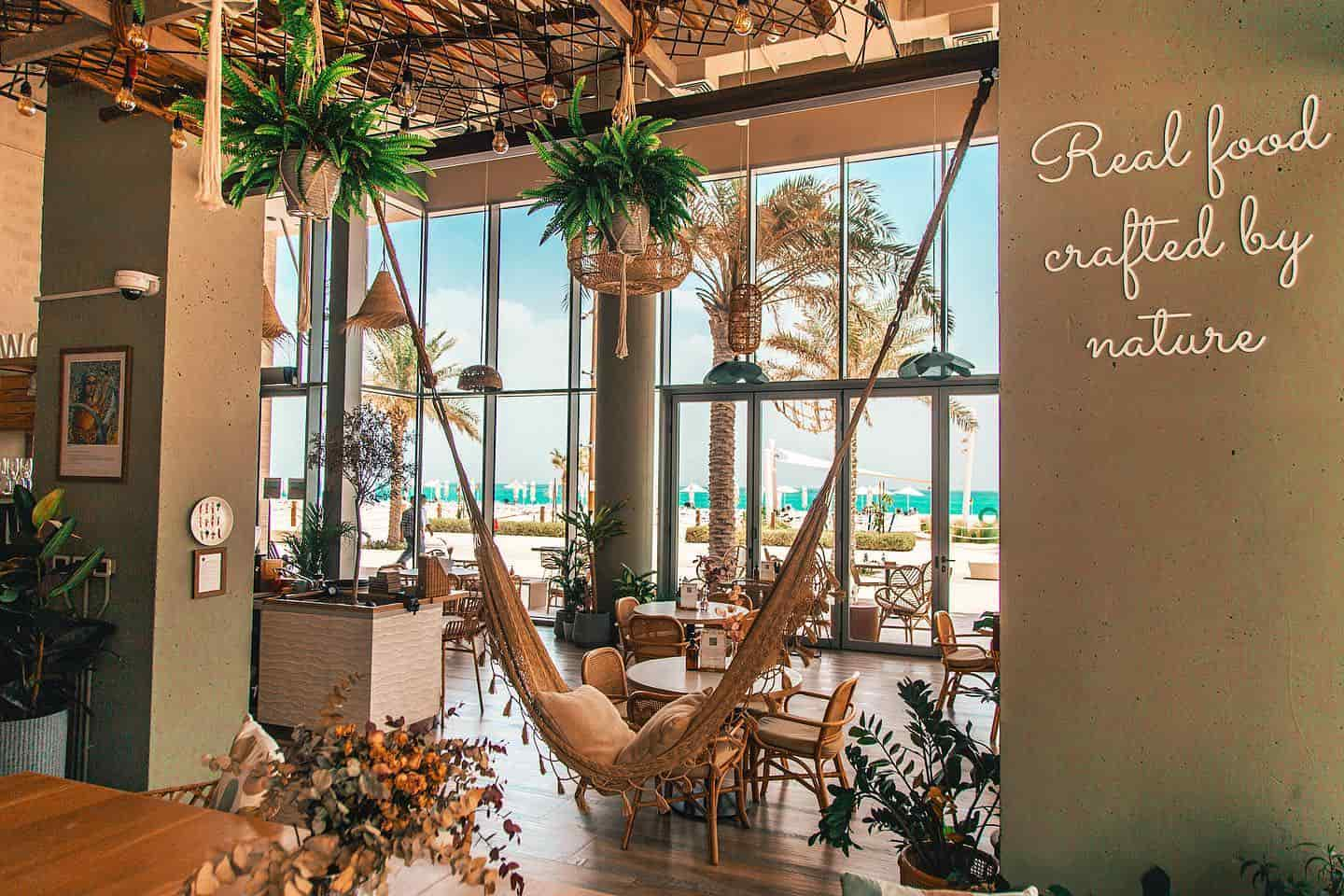 A laid back restaurant situated in Saadiyat Island, Alkalime has been a big hit with plant-based diners since opening in the UAE capital in 2021. Billing itself as a 'wellness restaurant and mindful space,' Alkalime also holds classes including reiki, yoga and Mindful Monday workshops, making it a one-stop shop for those after a healthier lifestyle. Dishes include zoodles (zucchini noodles) with vegan alfredo sauce, goji berry granola and a vegan, gluten-free and refined sugar-free sticky date pudding. Yum!
Avatara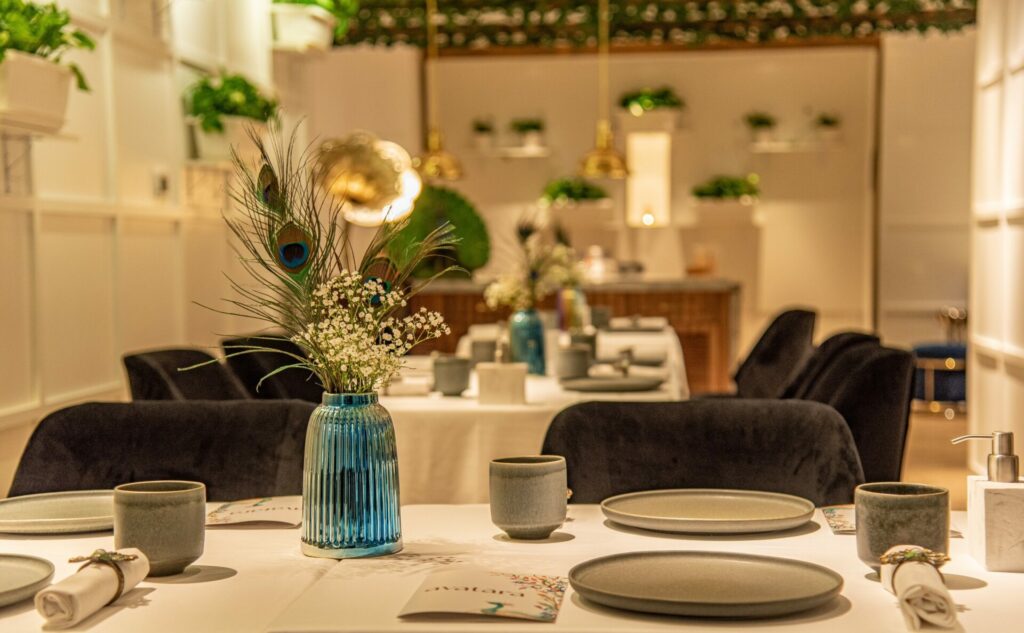 The menu at this fine dining plant-based restaurant will have even the non vegans clamouring for a reservation. From the brains behind Michelin-starred Indian restaurant Trèsind Studio, Avatara is driven by Chef Rahul Rana, who has a rich background in curating vegetarian concepts. Located in Voco Hotel, Dubai Avatara offers a 16-course vegan (vegetarian or gluten-free is also available) soulful Indian set menu, where highlights include turnip steak with berry pulao and chilli curry, jackfruit momos, and achari broccolini with tomato relish and crispy kale.
Bounty Beets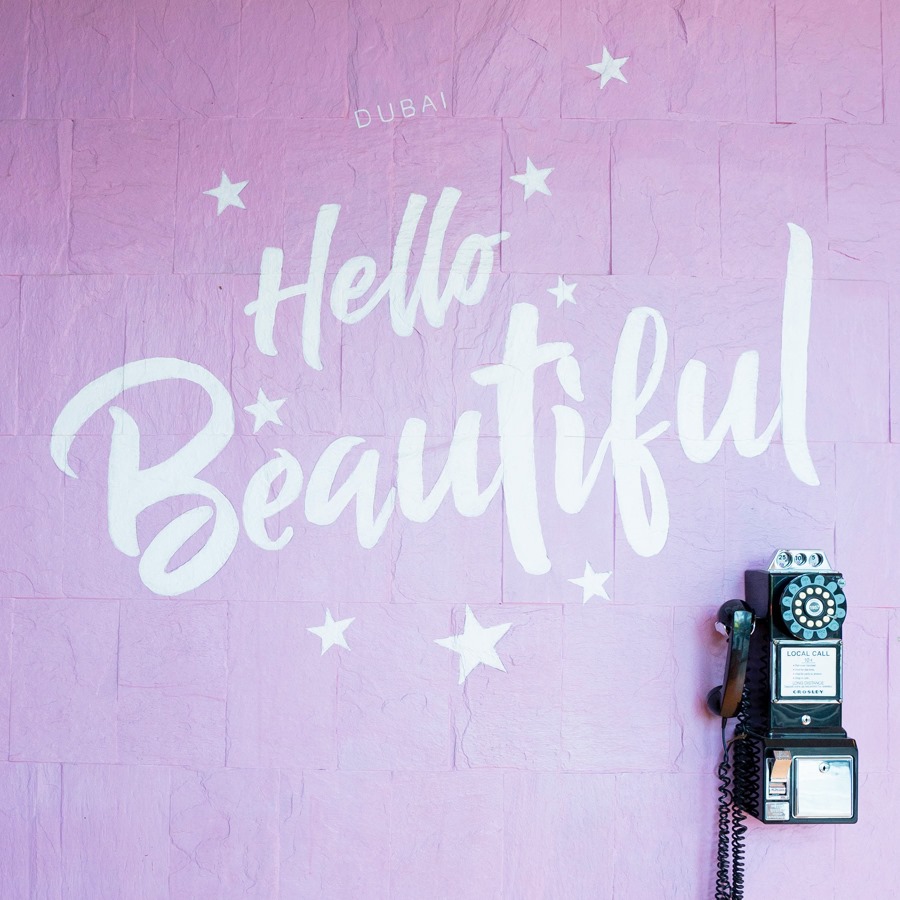 There are two branches of this cute Dubai based café – located in Mina Seyahi and Le Meridien Dubai – and both are ideal for the entire family including pets, as dogs are allowed outside. Not only is Bounty Beets a great plant-based restaurant, it is also popular with coeliacs, as the menu has plenty of gluten-free dishes.
Delicious picks for vegan diners at this instagram-worthy eatery include vegan pizzas and tacos, Peas Out (sweet potato gnocchi with herb green pea purée and vegan parmesan cheese) or Caul Me Steak (harissa roasted cauliflower steak with romesco sauce). There are even sweet treats such as a strawberry cashew cake with a pecan crust or a 'snicker' bar with cashew cream, candied peanuts and vegan salted caramel.
Bloom Vegan Kitchen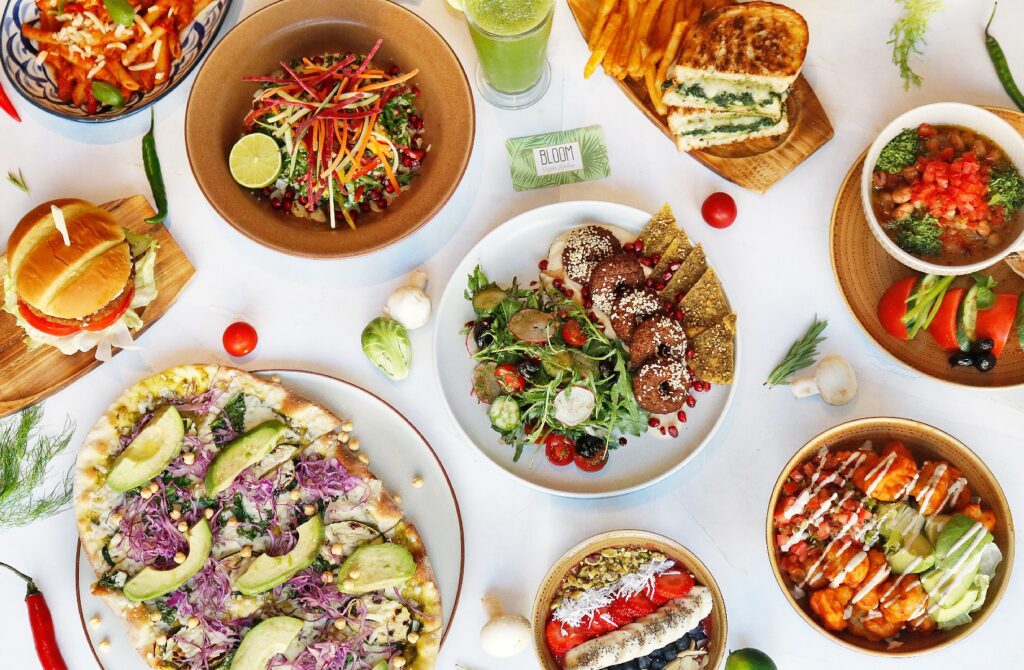 This UAE-wide delivery service is a winner for plant-based diners across all the emirates. Promoting healthy eating and tasty plant-based food, the home-grown kitchen says that 'nature is our best friend, and we aim to cherish it', and packaging is 90 percent recyclable too. Order powerbowls, vegan Caesar salad, grilled 'cheese' sandwiches, tofu pad Thai skewers, vegan paella and more. The salt, fat, carbs, fibre and protein content are all listed as well. Oh, and they even provide vegan catering services.
Folia
This serene garden restaurant, whose name means 'from the leaves' in Latin, is located at the Four Seasons, Jumeriah and is only open in the winter. Developed by pioneering plant-based celebrity chef Matthew Kenney, Folia is on a journey to shape the future of food. Matthew aims to 'extract incredible flavours from all that blossoms and blooms' and signature dishes at this plant- based restaurant include wild mushroom pizza, watermelon poke, smoked mushroom steamed bun, heirloom tomato pizza and buffalo cauliflower.
Green Earth Café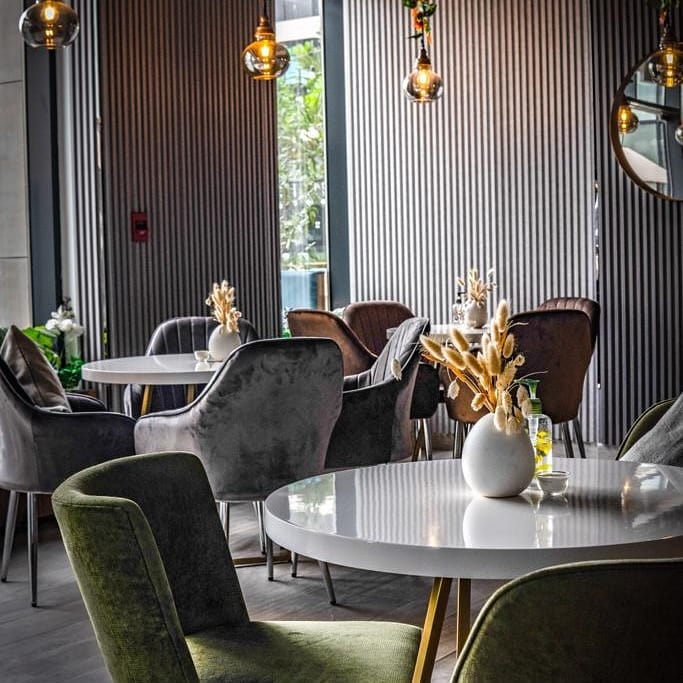 This new asian fusion plant-based restaurant located in Wasl 51 has a breakfast set menu, ice creams that are gluten-, dairy-, and refined sugar-free (coming in mango, chocolate and vanilla flavours) as well as a new salad menu. Delicious dishes include Asian scramble tofu toast, spring rolls, gyoza, nasi goreng, satay and a range of vegan sushi.
Just Vegan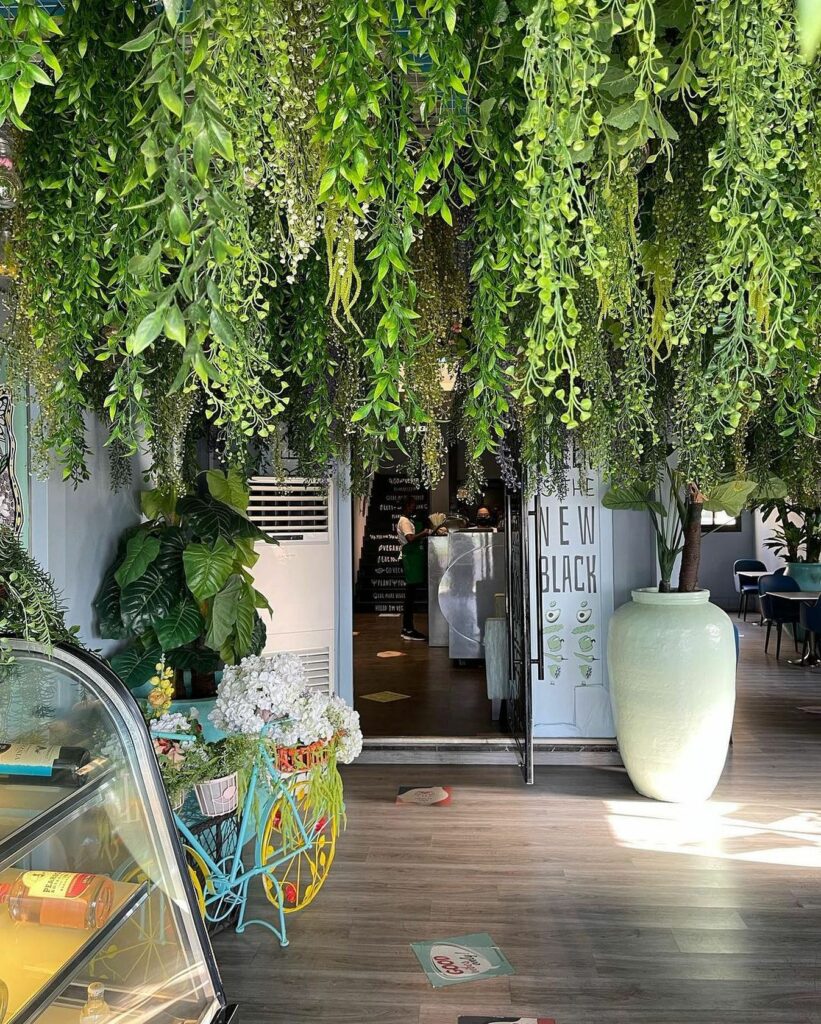 As the name suggests, everything at Just Vegan is plant-based. The brand, which started in the US in 2017 and now has several branches in Dubai, has a commitment to local, sustainable and organic produce. The flagship restaurant is in Jumeirah, but there's also a Just Vegan in Business Bay and Al Seef, and the interiors are as green and leafy as the menu. The 100 percent plant-based restaurant offers healthy dishes such as salads and smoothie bowls as well as comfort food including chick'n wings, truffle mac and cheese stacks, chipotle-marinated plant-based tacos, carbonara with plant-based cream and a range of plant-based burgers. It's pet friendly, too.
Little Erth by Nabz & G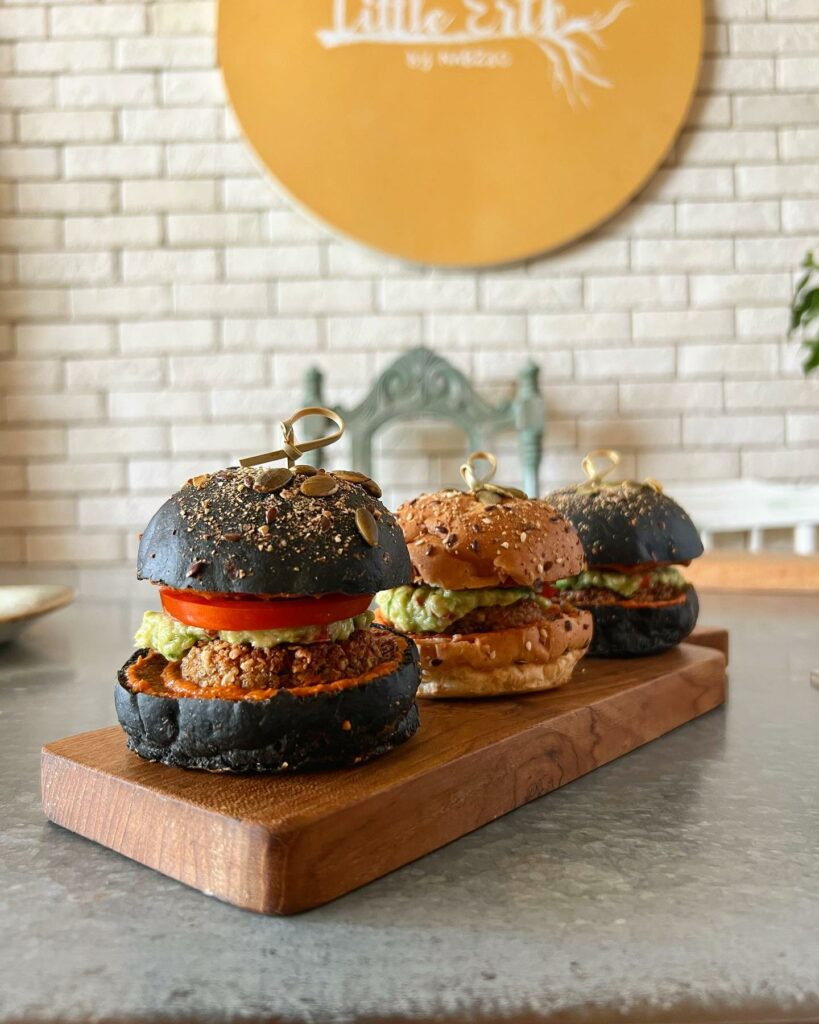 One of the most popular plant-based restaurants in Dubai, the creators Nabih and Ghalia aim to connect to the earth by consuming 'wholesome foods that are full of the earth's positive energy'. It was set up in Dubai's JLT in 2017 to help change people's perception of food and challenge the misconception that healthy produce is expensive and lacking in flavour. Food is served in a warm, friendly setting – there's even naturally flavoured water on the house, as well as a book exchange for a community feel. Dishes include vegan mac and cheese, butternut squash curry, summer rolls, buddha sliders, truffle mushroom risotto balls, vegan shawarma and vegan nachos. Pet friendly outside.
Planet Terra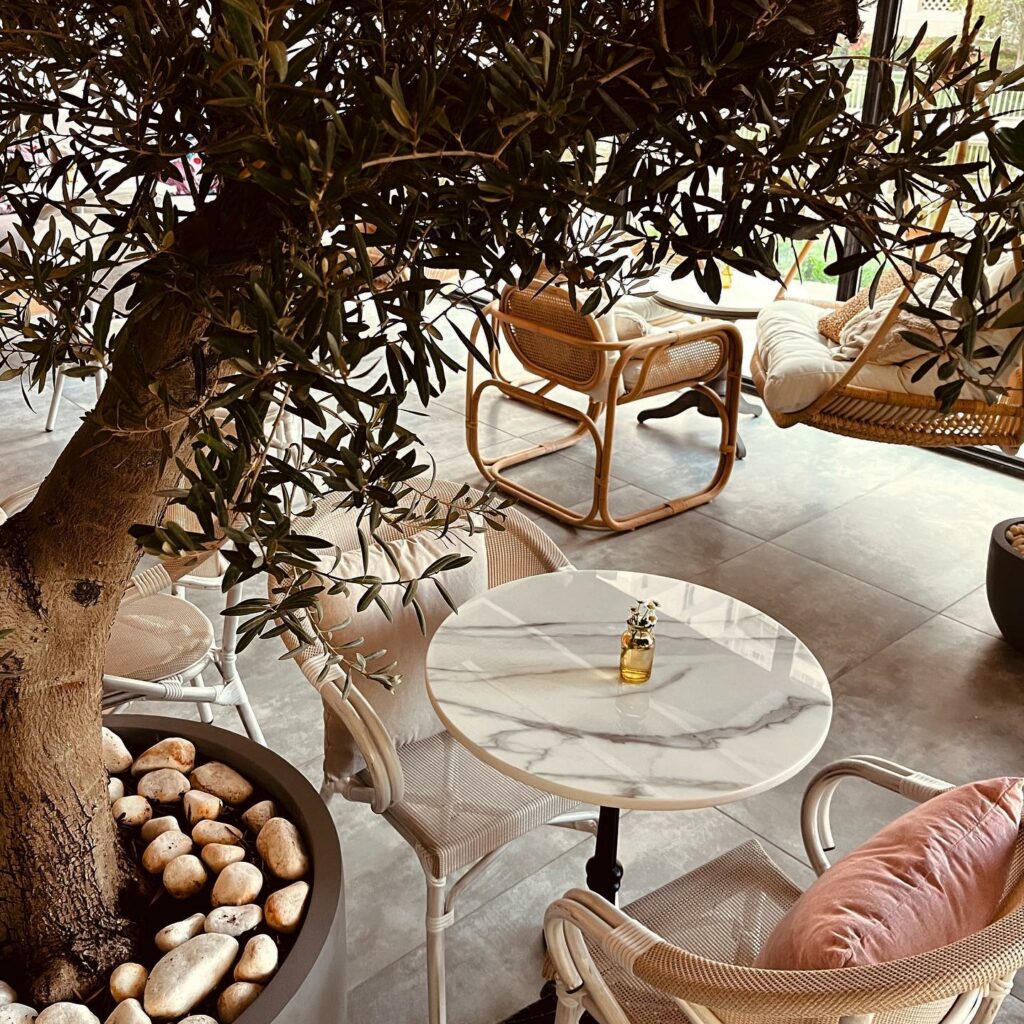 Formed by 'food-lovers, travellers and artists' Planet Terra's team has collected tastes from around the globe for the café's menu. All ingredients are free from animal products to 'promote a compassionate, healthy and conscious lifestyle', while Planet Terra in Dubai's The Greens partners with local, ethical suppliers and bakeries. Everything is vegan and plant-based, and is made in house with no refined sugar or artificial sweeteners. Dishes include cauliflower steak with walnut and peanut coriander pesto, tempeh croquets, chickpea omelette, avocado bruschetta, lasagne with hazelnut béchamel and lentil ragu and pumpkin kibbeh.
Soul Santé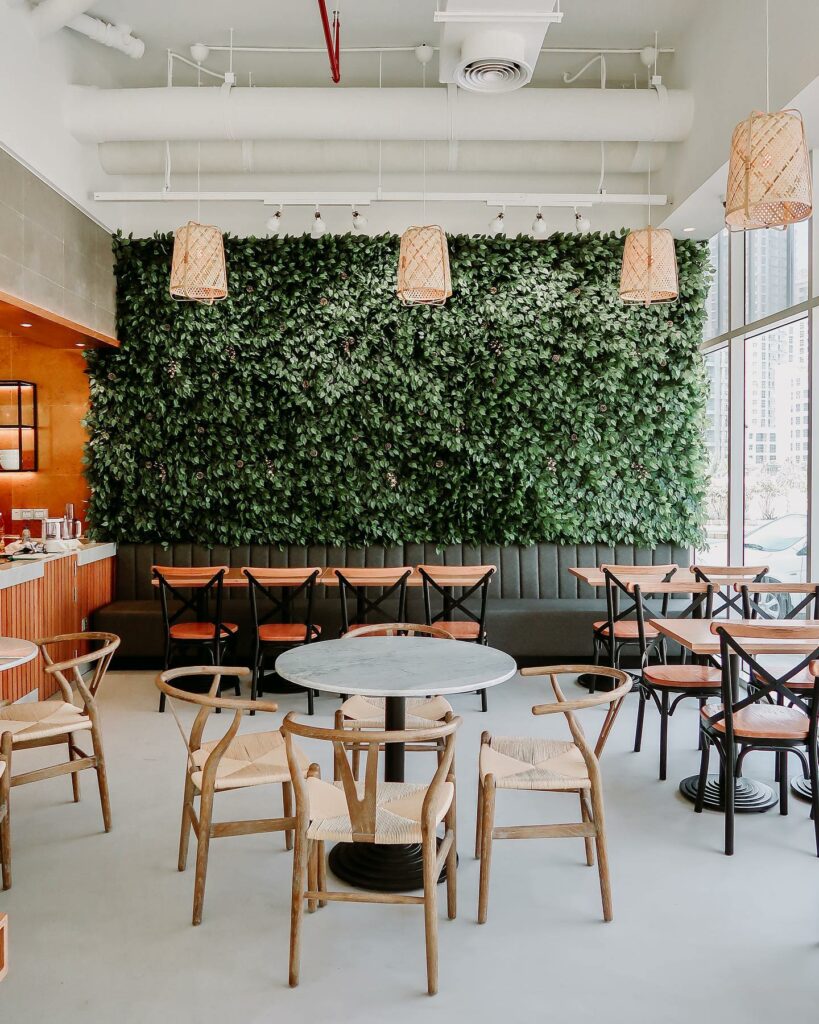 This healthy plant-based restaurant and cafe was set up by Manisha Advani, who was searching for high-quality vegan food when dining out. The Dubai Marina restaurant is a popular spot for breakfasts with dishes such as banana protein pancakes and breakfast burritos – all perfect for fitness fans in the area. Later in the day there's spicy 'wings', cauli biryani, garden pizza and more, showing off international flavours. Ingredients come from local organic farms.
Sweet Greens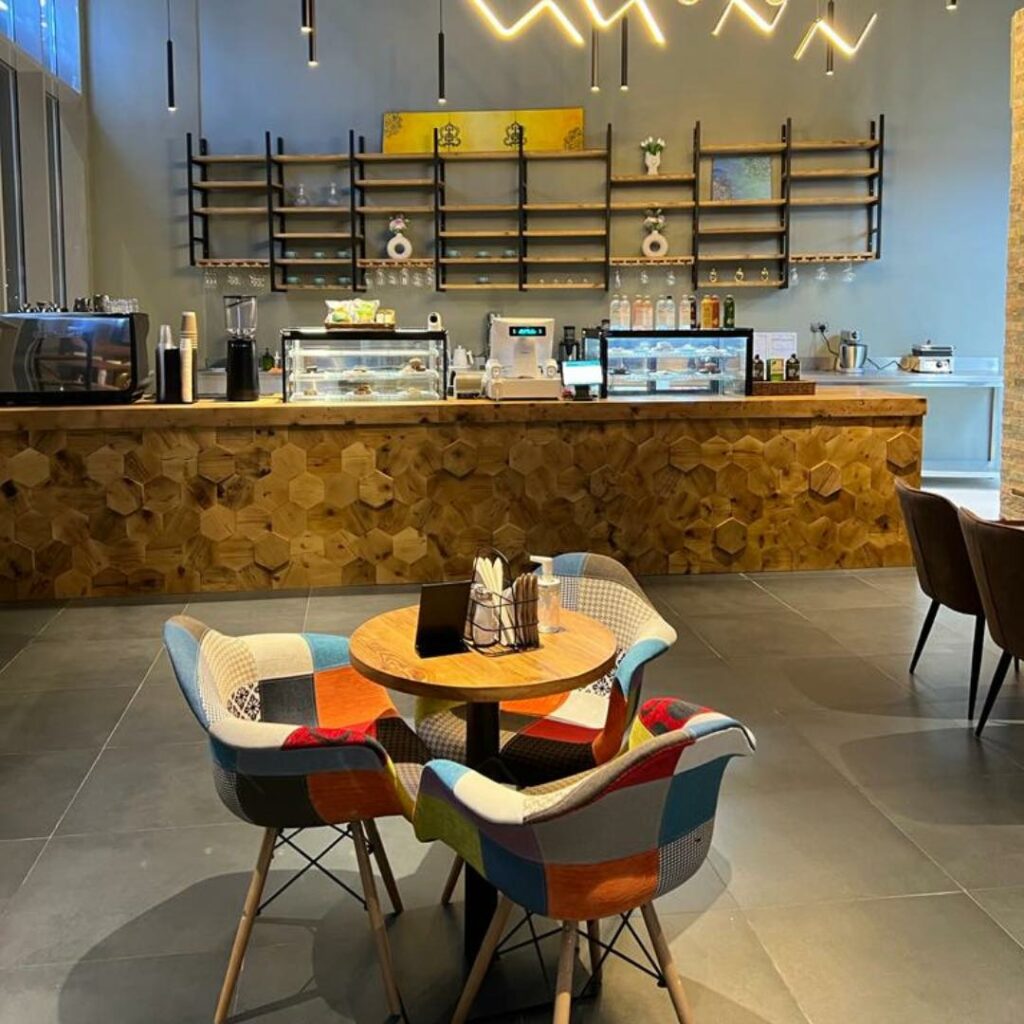 This spot in Zayed Sports City, Abu Dhabi specialises in breakfast dishes, as well as vegan meal plans for those wanting to kick-start a diet, or dip their toe into a plant-based lifestyle. Both the co-founders, Nikhil and Ahmad, believe in living an environmentally sustainable life; aiming to reuse, reduce and recycle as much as possible. Focussing on giving back to the UAE, this plant-based restaurant uses locally-sourced fresh ingredients from the Abu Dhabi Farmers Service Centre. Specialities include smoothies, salads and a vegan vanilla raspberry cake.
Wild & The Moon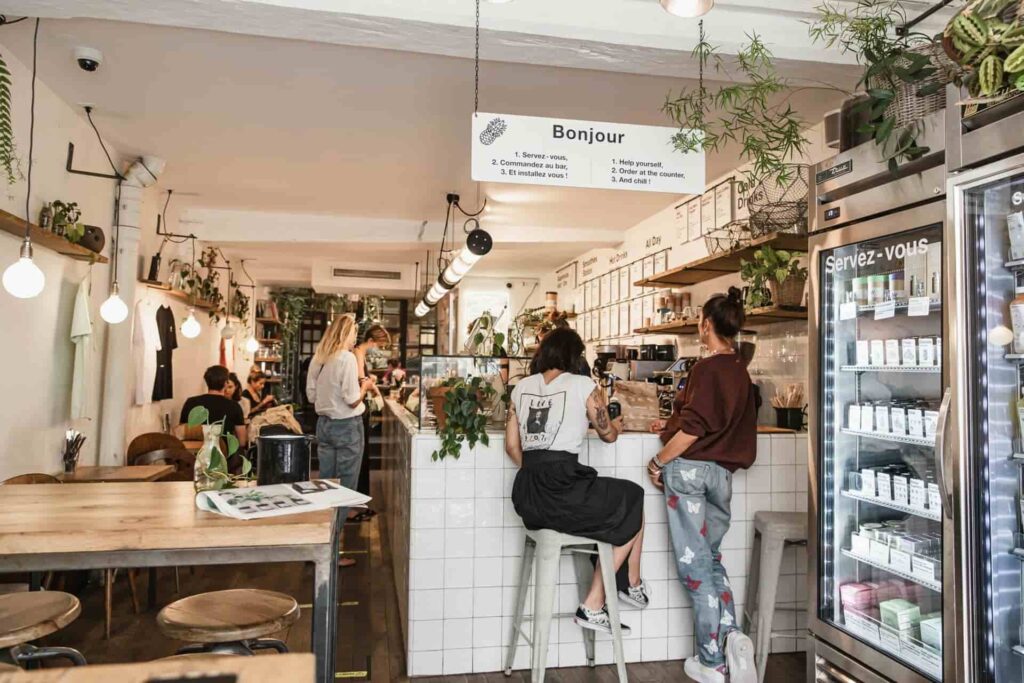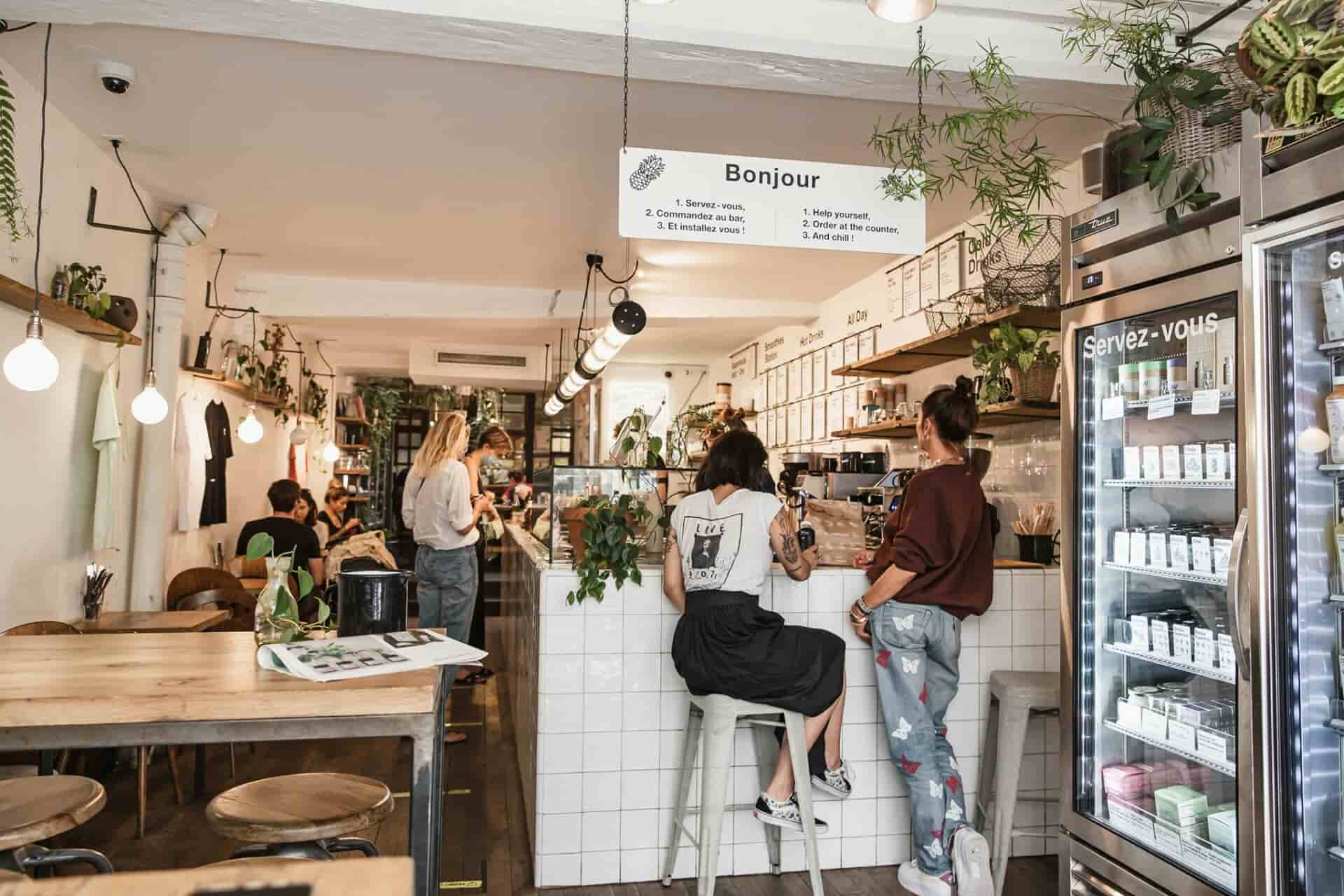 Wild & The Moon is one of the original vegan cafés in Dubai. Found in trendy Alserkal Avenue, this plant-based restaurant is a great place to grab a healthy bite to eat after a wander around the galleries. Wild & The Moon serves up 100 per cent plant-based, organic and gluten-free dishes, with everything from vegan tacos (with shiitake, avocado, red beans and vegan cashew cheese) and burgers (with a vegan bun and bean patty), to No Tuna sandwiches, gluten-free truffle pizzas and the popular orange blossom almond flour pancakes. There is also a range of snacks, juices and even vegan ice creams.