Anantara The Palm Dubai Resort is taking green luxury to the next level with their recently launched On-Site Hydroponic Farm capable of producing 11 kilos of fresh greens a day.
Tucked away on a 40.5 square meter plot, it uses top-notch smart farming techniques that allow plants to grow with a mix of water, light, and nutrients and without using a speck of soil.
Thanks to the new eco initiative, chefs at the resort now have 130 fresh picks of crisp lettuce, zesty herbs and microgreens to use in their kitchens.
Grown without pesticides, herbicides, or fungicides, the new farm contributes directly to the resort's farm-to-table dining experiences, offering guests fresh, nutrient-rich ingredients.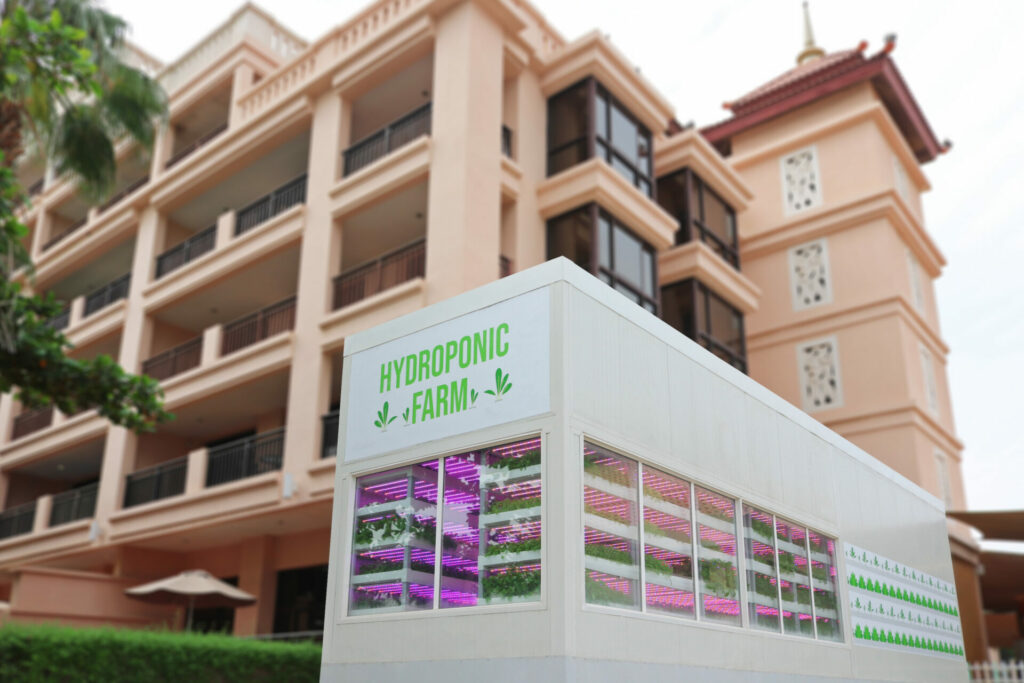 James Hewitson, Cluster General Manager for Anantara The Palm Dubai and Anantara World Islands Dubai Resort, is proud of this step in their green journey.
'Anantara The Palm Dubai Resort has always been a paragon of sustainability within luxury hospitality. Our new hydroponic farm symbolises the next step in our green journey, offering our guests unparalleled fresh, on-site produce, while further reducing our environmental impact.'
This new initiative highlights the resort's dedication to sustainability, demonstrated by a recent 62 per cent decrease in waste sent to landfill.
So, guests at Anantara The Palm can now tuck into dishes that are not just mouth-wateringly good but also kind to the planet.