Last January more than half a million people across 220 countries went vegan for a month, according to statistics from the official Veganuary organisation, and that figure looks poised to be even higher this year.
While some Veganuary participants are vegan or vegetarian already when they sign up to ditch all animal products for the first month of the year, many of those who opt to try Veganuary are meat-eaters. And a lot of those make major lifestyle changes after they have given the challenge a go.
Demand has thankfully inspired supply meaning the days when vegan dishes were the rare unicorns of the UAE's dining scene are long gone. Today, we are spoiled for choice when it comes to sensational plant-based cuisine and the only hard bit is deciding which brilliant meat-free eatery to visit next.
Spanning everything from ingenious eggless omelettes to lavish vegan sushi and indulgent dairy-free lava cakes, here are six awesome vegan (or almost entirely vegan) restaurants to try this Veganuary – and beyond – in the UAE.
Café 302
Where: Al Maha Arjaan, Downtown, Abu Dhabi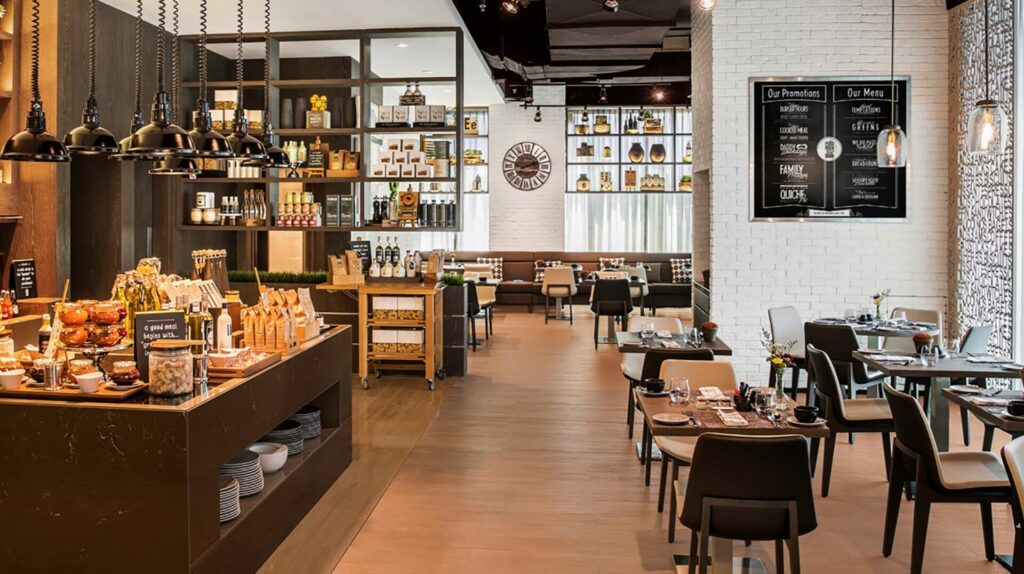 Arguably the best kept vegan secret in Abu Dhabi, the very hipster Café 302 has an extensive vegan menu that spans delectable soups, mezze, afternoon teas, customisable pizzas and a rather famous plant-based burger menu. All homemade, super huge and satisfying, the ultra-delicious burger patties are made from red lentil and cauliflower, sweet potato and black bean, and many other delightful and nutritious combinations. Our obsession with the vegan peanut butter chocolate cake is almost embarrassing, and it's a lovely place to sit this Veganuary with a coffee, do a spot of work, and watch the busy streets of downtown Abu Dhabi go by.
@cafe302.
Epitome
Where: Aloft Dubai Creek Hotel, Dubai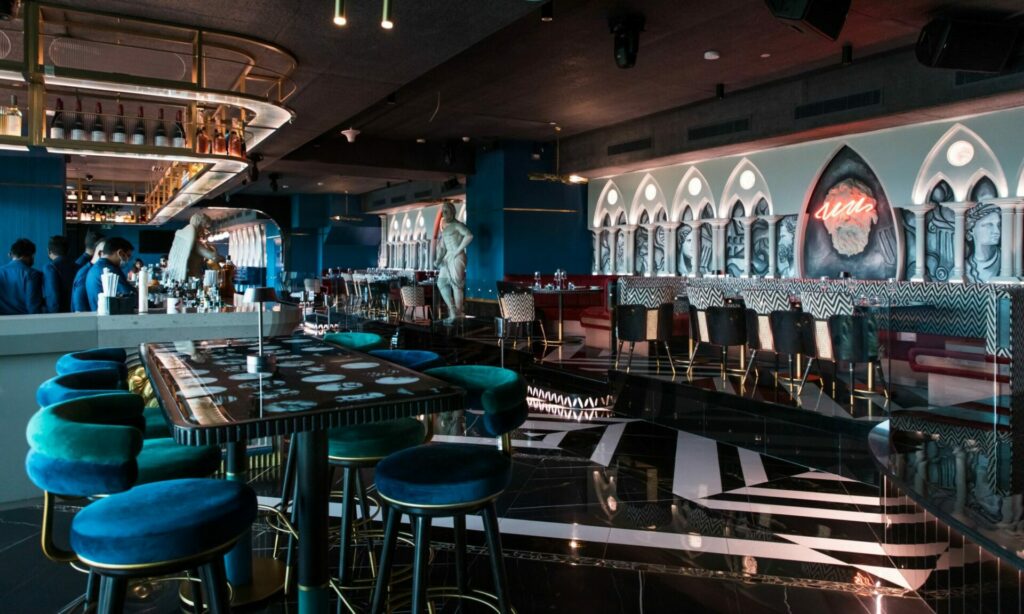 Proving that meat-free cuisine isn't just a day-time habit, Dubai's first licensed vegan and vegetarian lounge bar invites you to enjoy a smooth glass of grapes or hops with your plant-based fare (well, life is all about balance, right?). Originally founded in Mumbai, the sizzling and lively nightspot offers a rather eclectic (yet expertly made) selection of international specialties that spans everything from flatbreads and tacos, to sushi, dim sum, curries and stir fries. The live music and upbeat soundtrack will tempt you to stay out way past your usual bedtime, and the theatrical serving style is fun and highly entertaining. This vegan nightspot will have you sticking to that plant-based lifestyle well past Veganuary.
@epitome.dubai.
Little Erth
Where: Cluster J, JLT and Arjan, Dubai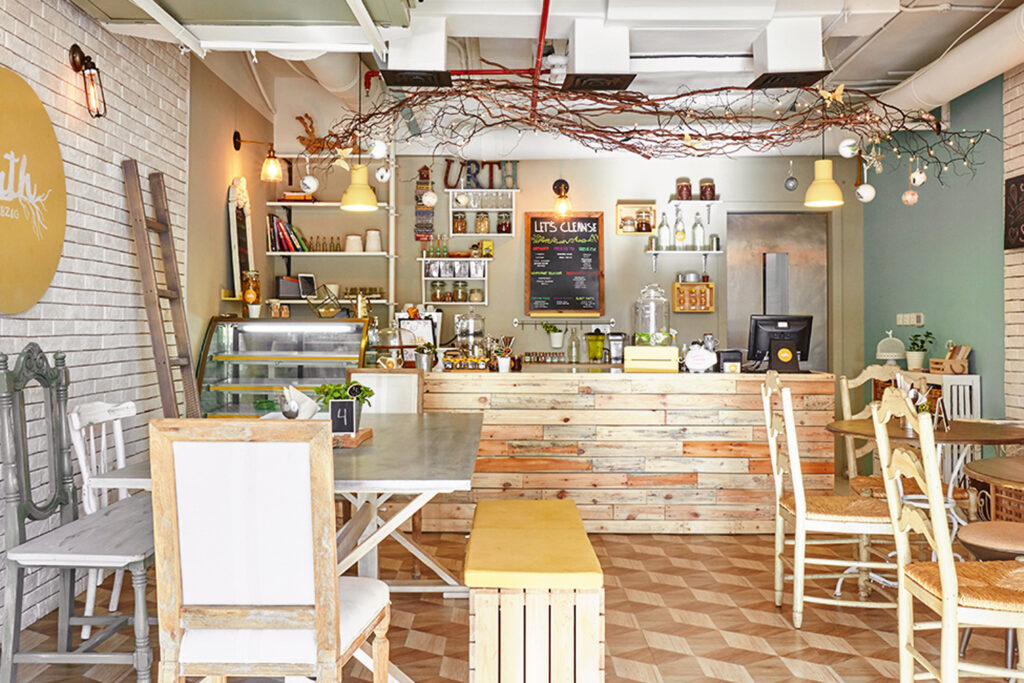 Full of positive and wholesome vibes, Little Erth by Nabz&G is a friendly, homegrown cafe that serves almost exclusively vegan food. Each colourful and heartwarming specialty is totally free from preservatives and made using fresh local produce, and its rolling programme of wellness talks and workshops has helped it become a key gathering place for the city's vegan and health-conscious community. Aside from the magnificent plant-based specials such as rich and creamy mac 'n' cheese, authentic shawarma, and spaghetti with buckwheat meatballs and vegan cheese, it offers superb takeaway meal plan options, and homemade store cupboard staples such as the highly addictive raw za'atar crackers. Pop down there this Veganuary and we can assure you, you'll be back.
@nabzandg.
SEVA Table
Where: Jumeirah 1, Dubai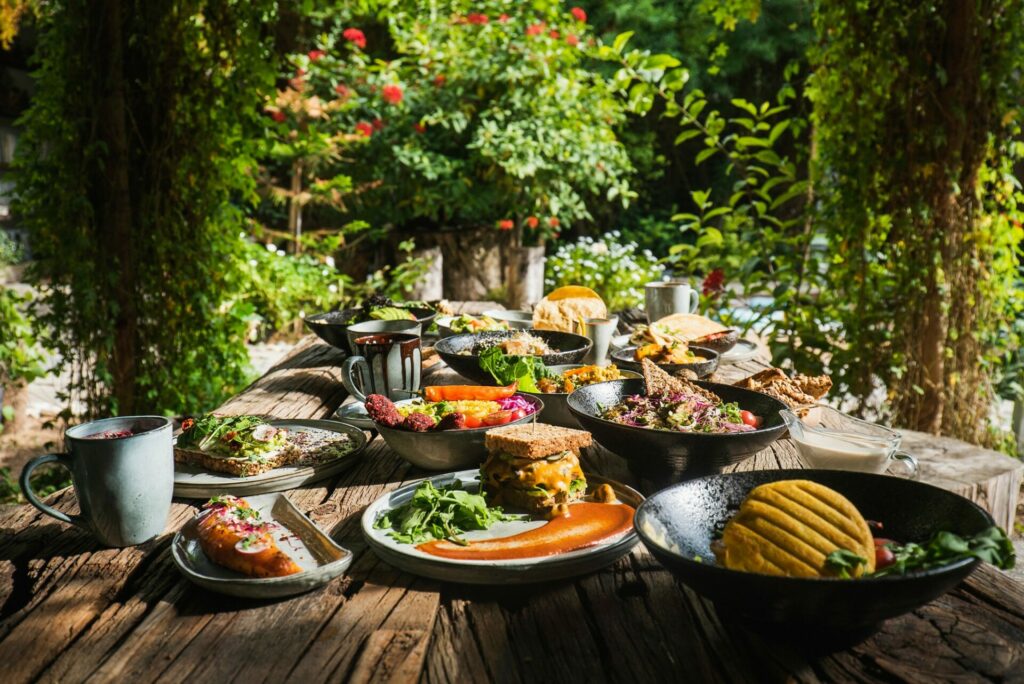 Part of Dubai's most Instagram-worthy and well-known yoga and meditation centres, SEVA Table was one of the first establishments in the UAE to champion the plant-based lifestyle. Launched in 2014, it's the ultimate place to head if you're feeling tired, lacklustre and generally in need of an extra dose of vitamins and goodness. Every single recipe is organic, vegan and gluten-free, and the peaceful garden set up makes it the ideal spot to linger a while with friends, or sit quietly and get stuck into a good book.
The Snickers pie, 'lava me tender' pudding and other decadent desserts are extremely popular, while the creative main menu stars exciting plates such as 'no-tuna toast' with maca, tofu wraps, avocado gazpacho and a wide selection of aromatic Asian-inspired specials. A true institution, it's hard to know which is more perfect; the ambiance or the cuisine.
@sevatable.
Soul Santé
Where: Dubai Marina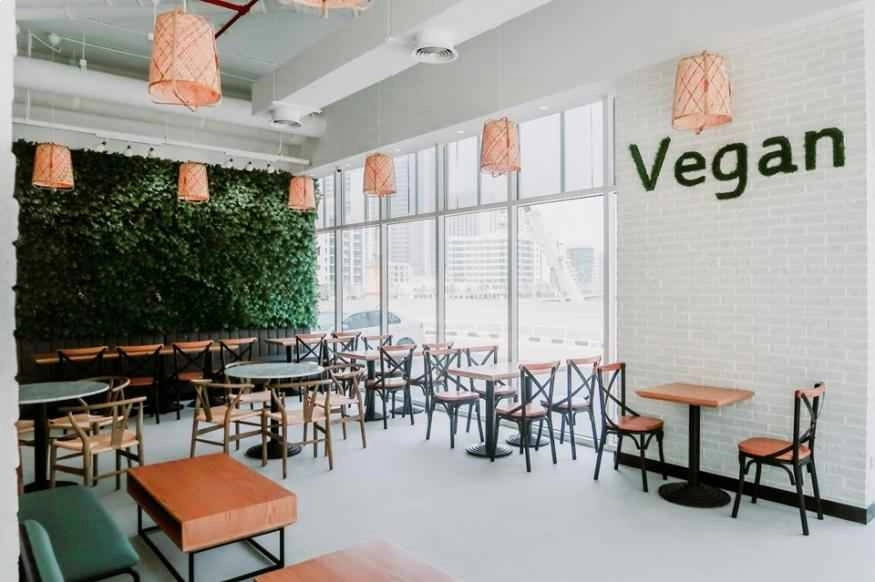 Providing premium quality and flavoursome vegan recipes, Soul Sante is a stylish, healthy hideaway that delights food connoisseurs and fitness enthusiasts in equal measure. Passionate about using organic produce sourced from regional farmers, its' nurturing and holistic signature favourites include lentil-based eggless omelettes, spicy breakfast burritos, towering protein pancake stacks and beautifully moist carrot cake. Yoga classes take place regularly here and it is widely regarded as having one of the best vegan burgers in Dubai. If you want to convince a meat-eating friend that veganism is the way to go, simply schedule your next lunch date at Soul Santé.
@soulsantecafe.
The Raw Place
Where: WTC Mall, Abu Dhabi, delivery in Dubai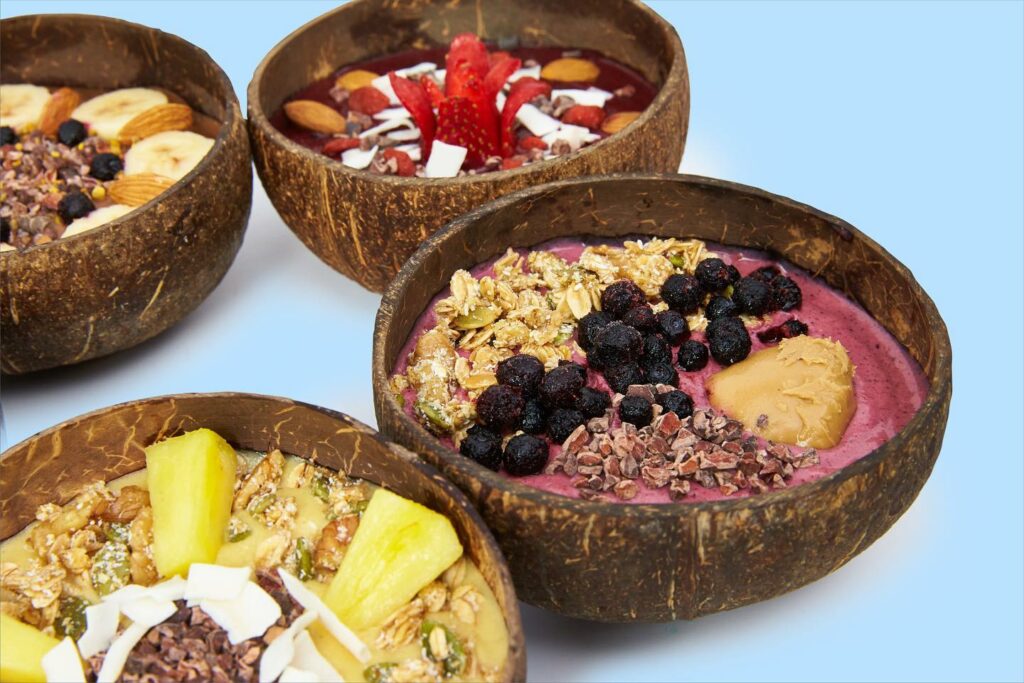 On a mission to make clean living accessible to everyone, The Raw Place is perhaps best known for its detoxifying juice cleanses. But, don't think that this is just a place for those on an extreme diet. The vast array of vegan treats encompasses power bowls (served in coconut shells and pineapples for extra aesthetics), gourmet toasts, therapeutic soups, fruity smoothies, granolas, protein bars and irresistible homemade snacks to choose from. Although it has only one cute café in Abu Dhabi, all of the above (plus its excellent personalised vegan meal plans) are available for delivery across Dubai as well.
@therawplace.