A delicious risotto is rich and creamy – Italian comfort food at its best! No wonder it is found on menus the world over including Dubai-based favourite, Jones the Grocer.
The popular UAE eatery has let The Ethicalist into the secret behind their vegetarian risottos which include pumpkin, asparagus and truffle mushroom.
Many fear taking on the risotto, not wanting to dish up a dry or mushy meal. But the secret to this rice dish lies in a little patience. Keep moving the ingredients so the rice releases its starch, binding everything together in a sumptuous sauce while the rice remains al dente.
Short-grain, starchy and robust rice, such as Arborio and Carnaroli, from Northern Italy are ideal for risottos, all of which are available at Jones the Grocer.
All three recipes stick to the same base step followed by your chosen flavouring. It is a super quick and easy format to achieve a perfect evening meal for all the family to enjoy.
3 Fab Risottos – One Base Recipe
Serves 6 Cooking Time 30 mins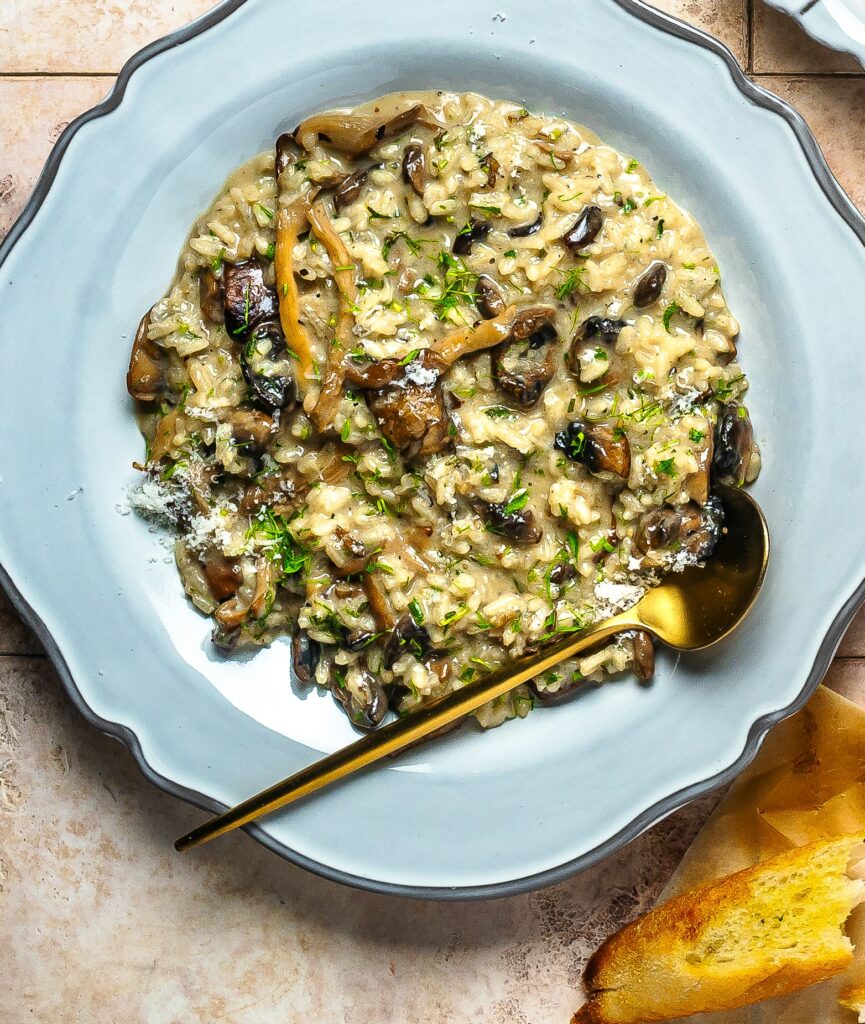 Base Ingredients
2 diced onions
1 celery stick
2 finely chopped garlic cloves
2tbs extra virgin olive oil
400g Seggiano organic arborio or carnaroli rice
1 lemon – juiced
1ltr hot vegetable stock
Primary flavour Ingredients
200g diced pumpkin, baked until soft in a 180°C oven
OR
400g forest mushrooms
OR
120g of each, asparagus cut in 3, peas and spinach
Garnishing Ingredients
75g grated Grana Padano cheese
1tbs fresh mascarpone cheese
15g butter
Halen Môn salt and Montosco black peppercorns for seasoning
1tbs Tartuflanghe truffle oil (for mushroom risotto)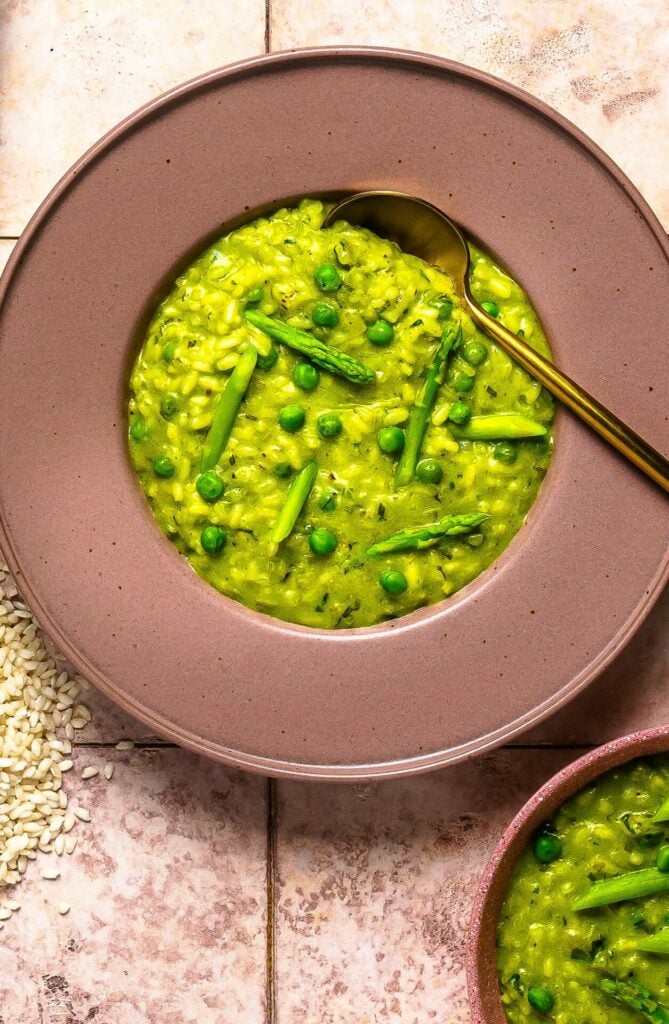 Making the Risotto Base
Sweat the onion, celery and garlic along with the primary ingredients of your choice over a low heat for about 10 minutes. Turn up the heat and throw in the rice.
Stir the rice gently making sure the rice does not stick. Squeeze in the lemon juice and cook for 20 seconds.
Turn the heat to medium and slowly add the stock one ladle at a time. Keep stirring. Allow each ladle to be absorbed before adding the next. This should take about 10 minutes. Keep adding stock and, if you run out, add a little boiling water until the rice is cooked with a slight bite, and the consistency of the risotto is nice and creamy.
Make it Yours
For Pumpkin Risotto: stir in the soft pumpkin after step 5, and garnish with Grana Padano, butter and marscarpone and seasoning before serving.
For Asparagus Risotto: stir in the asparagus, peas and spinach at the beginning of step 5. Then garnish with Grana Padano, marscarpone, butter and seasoning before serving.
For Truffle Mushroom Risotto: stir in the forest mushrooms when sweating the onions at the start of step 1. Then, once you have followed all the steps, garnish with Grana Padano, marscarpone, butter and seasoning. Drizzle over the Tartuflanghe truffle oil just before serving