The notion that it's good for you to submerge yourself in a tub filled with ice cubes is no longer quirky or revolutionary, ice baths are now a world-wide trend including right here in the UAE.
Originally used by athletes to aid muscle recovery and prevent injury, the recent popularity of ice baths is mainly thanks to the emergence of the Wim Hof Method. Developed by Dutch extreme athlete Win Hof, now better known as 'The Iceman', the therapy's combination of breathing techniques and cold exposure has become a global phenomenon.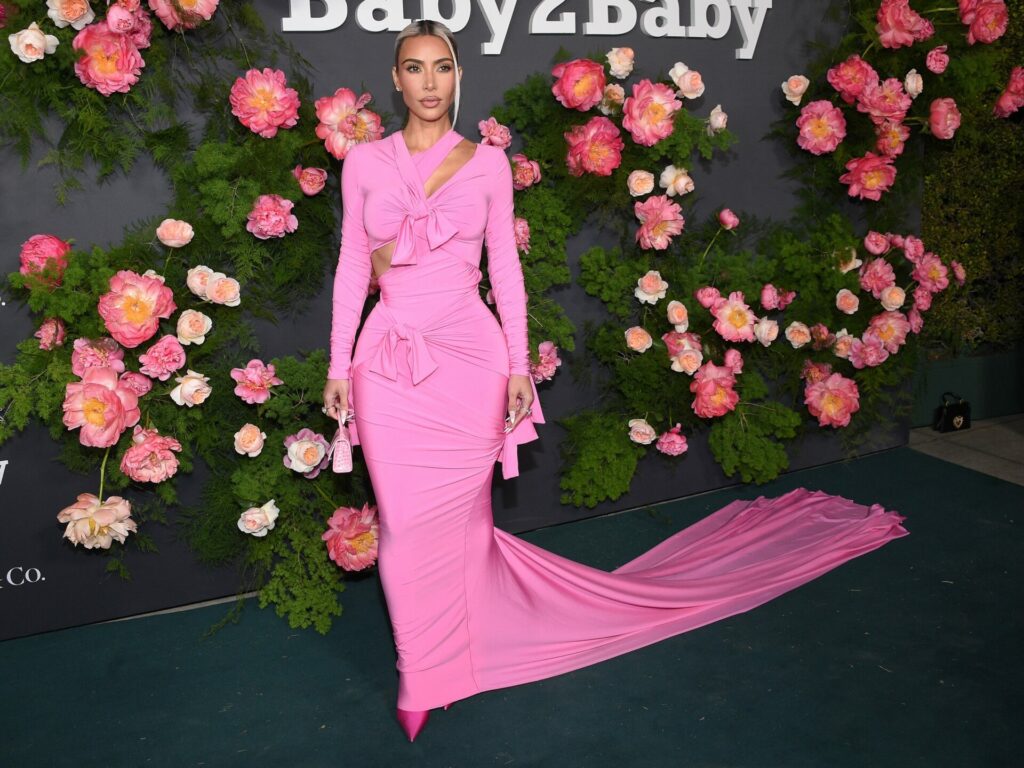 Loved by countless celebrities, including British YouTube fitness star Joe Wicks, Tom Cruise, Lady Gaga, Madonna, Harry Styles, and even reality queen Kim Kardashian, ice baths are now also offered in numerous wellness centres across the UAE.
Kieran Sheridan, a UAE-based physiotherapist and the co-founder of sports and physiotherapy store GulfPhysio.com, explains that cold-water immersion therapy offers a range of health benefits.
'Cold water constricts our blood vessels, and this reduces blood flow to muscles and tissues. This in turn decreases inflammation, which can be particularly useful after intense exercise, when tissue damage such as micro-tears can occur.
'Ice baths also help flush out waste products like lactic acid, which can accumulate and build up in muscles. After exiting the bath, the effects continue when the body experiences what we call the "Hunting Reaction". Blood vessels dilate and blood flow increases to the extremities, and this can ultimately lead to improved heart health,' he says.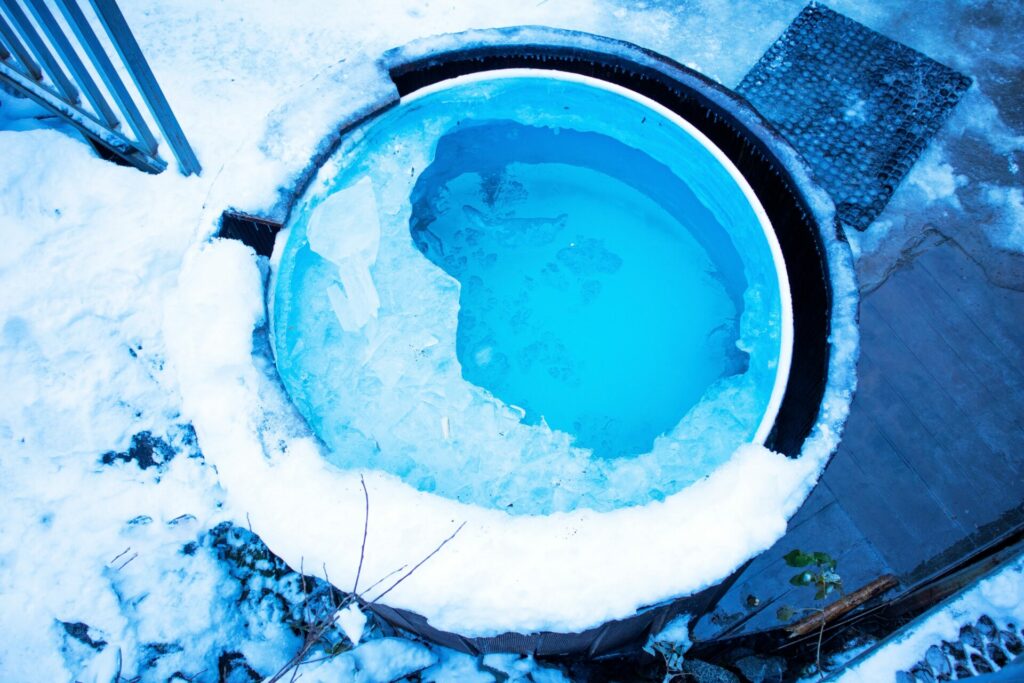 Other benefits of ice baths include reduced stress levels and improved mood, sleep, concentration, energy and willpower. Users also experience a sense of empowerment and strength that can be rather addictive.
However, while the UAE's high temperatures might make the idea of turning your own tub into a makeshift ice bath seem rather tempting, ice baths do come with several risks. They're also not recommended for anyone with heart, blood pressure or circulatory issues, or people with nerve disorders.
To ensure your ice bath is a fun, safe and invigorating experience, it's best to do it under the supervision of a qualified professional.
So, we've compiled a list of some of the most trusted and welcoming places where you can try this very effective, ice cool therapy for yourself.
Longevity Sports, Umm Suqeim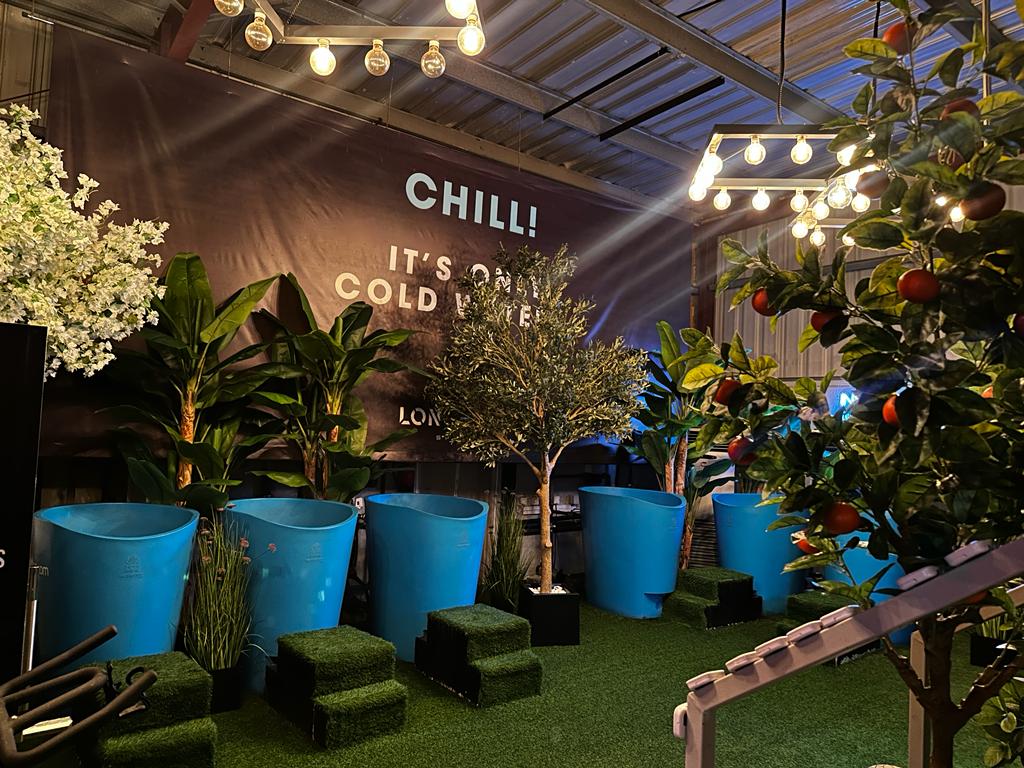 The cutting-edge, iceless ice baths from Longevity Sports are guaranteed to make you feel unstoppable. As one of the most renowned cold-water therapy specialists in the UAE, its expert trainers and therapists are skilled at encouraging you to go beyond your limits and break through mental boundaries.
Founded by an extreme endurance athlete who has completed the North Pole Marathon (the coldest Marathon in the world), the Everest Marathon (The Highest Marathon in the world) and the Jungle Ultra Marathon (taking place over 205km in the Amazon Jungle), you can maximise your visit by combining your ice bath with an infrared sauna and yoga session, or even purchase your own ice bath to use at home.
Ice baths are priced AED115.50, while ice bath, sauna and yoga passed are priced AED283.50.
Samadhi Wellness, Jumeirah 3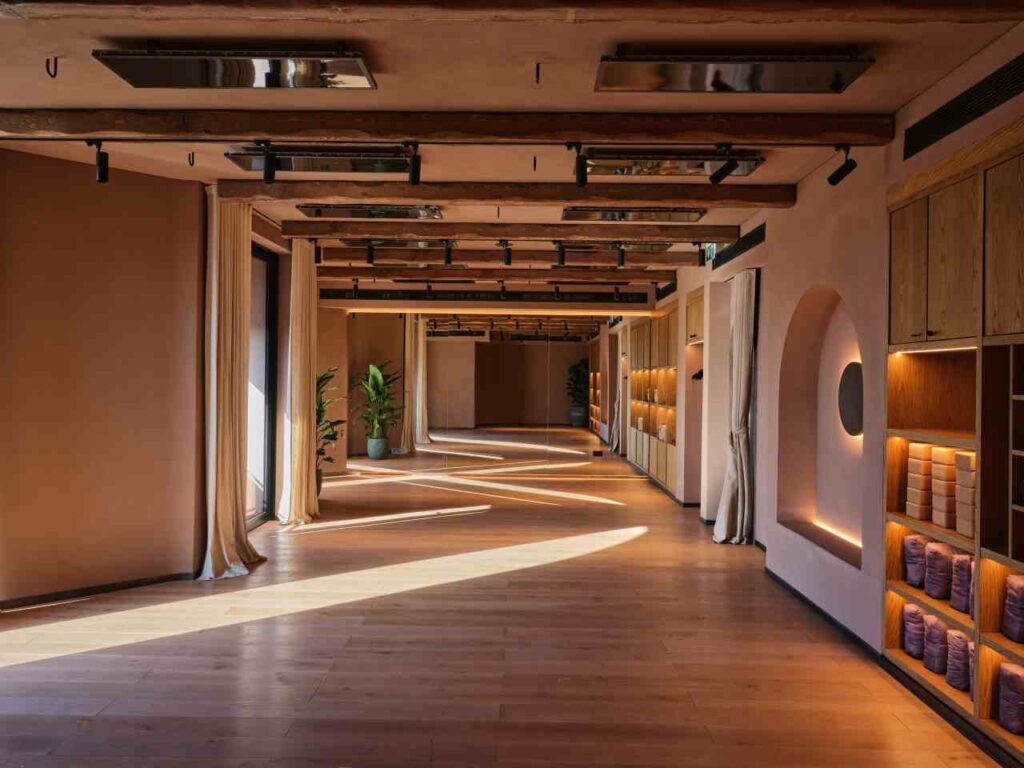 Infused with delicate natural textures and inspired by the four elements of nature, Samadhi Wellness is certainly one Dubai's most elegant and aesthetically pleasing wellness centres. A place where you could easily spend a whole afternoon, every yoga class pass at this Instagrammable hideaway comes with free access to an ice bath, sauna and idyllic outdoor pool. Offering hot infrared yoga, outdoor sessions, prenatal classes and much more, it provides everything you need to feel completely relaxed, replenished and at peace. The healthy café offers plenty of vegan options, while the tranquil outdoor lounge is the perfect place to mingle with your fellow yogis or get a spot of reading done.
Intro yoga classes with ice bath access start from AED67.
Contrast Wellness , Palm Jumeirah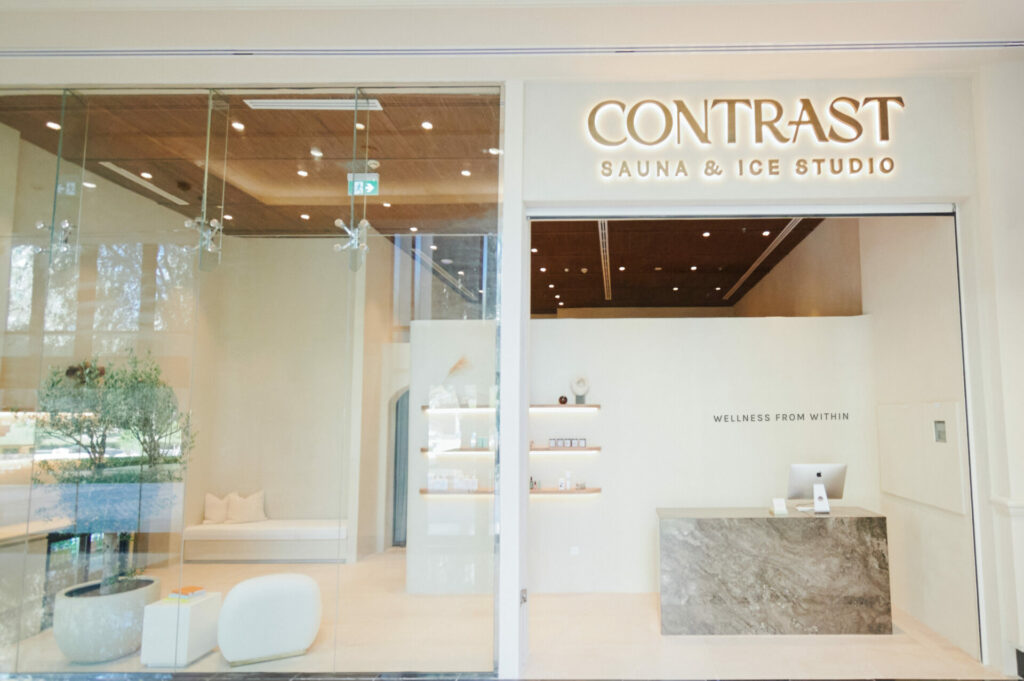 This chic and recently opened wellness studio specialises exclusively in sauna and ice therapies. Built on a desire to bring ancient therapies to the modern and futuristic streets of Dubai, it's a welcoming and beautiful place to experience your first ice bath. Providing a relaxing space where you can switch off and recharge, the signature Contrast therapy packages invite you to experience the full benefits of hot and cold therapy. Starting with a session in a traditional Finnish Sauna (said to improve blood circulation, skin health and immunity), the ice bath then works its magic by soothing any aches and pains and leaving you in a tremendously good mood.
Pure ice bath-only passes are also available, and you're welcome to bring along a friend for just AED65.
Ice baths start from AED95 per person.
@contrastwellness.
Embody Fitness, ICD Brookfield Place, DIFC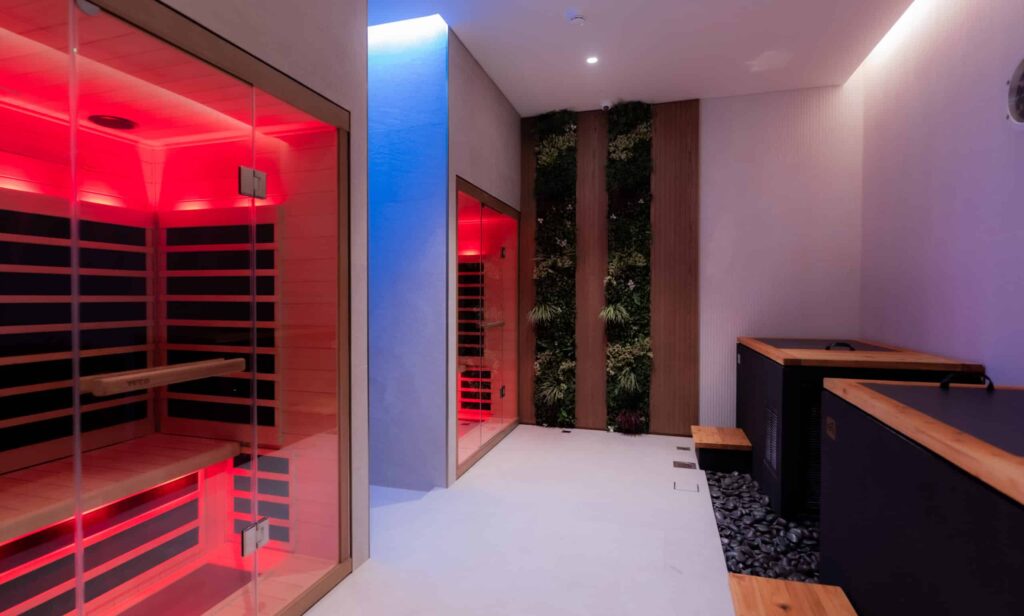 Famous for being one of the most exclusive and luxurious gyms in Dubai, celebrity-approved Embody Fitness offers far more than just an Olympic-standard gym and expert personal training. The swish Exercise Recovery Suite comes complete with state-of-the-art ice baths and infrared saunas, and the personalised recovery programmes are ideal for athletes, runners, professional sports players and any gym goers who wants to gain strength, flexibility and improved power. The sports massages will ensure your body is kept in optimum condition, and everything from the showers to the café is chic, modern and impossibly stylish.
Ice baths are available for members only.
@embodyfitnessdxb.
Endorphins Method, Al Manara Road
Formerly known as CoolOutBreathIn, the restorative ice baths at Endorphins Method are led by life coach Benoit Demeulemeester, a passionate wellness and life coach who has studied the Wim Hof method extensively since 2019. The organisation's popular and sociable group ice bath experiences start with a series of guided breathing exercises, and end with a sauna session followed by healthy snacks. The perfect chance to step out of your comfort zone and meet like-minded, adventurous people, it also hosts pop-up ice bath events on various beaches in Dubai, and the occasional one in Abu Dhabi.
Ice bath events start from AED250.
@endorphinsmethod.
Formation, Dubai Marina
Biohacking, or using the latest scientifically-proven methods and technologies to optimise health and fitness, is touted to be the future of wellness. Proud to be Dubai's first dedicated biohacking and performance facility, Formation offers all kinds of rare and wonderful workouts and therapies, including Cold HIIT (a mix of compression, cooling and interval training), AI Biking (complete with optional atmospheric training), detox compression, oxidative stress relief techniques and, of course, ice baths. Its data-driven approach to optimum wellness provides solutions to every physical and mental health issue, and it also hosts group Wim Hof community events, and special programs dedicated to sports recovery, cellular health and more.
Ice baths are priced at AED100 for 15 minutes.