Celtic Football Club fans have again disregarded a ban on waving flags, with hundreds raising the Palestinian flag at Wednesday's Champions League match gainst Atletico Madrid.
Despite being forbidden from bringing the flags into the stadium, the group known as the Ultras, declared their intention to distribute 'thousands' of flags outside Celtic Park before the game.
Ninety minutes prior to kick-off, they lifted a mosaic of flags featuring the colors of the Middle Eastern state currently under siege from neighboring Israel.
Famous Liverpool football chant, 'You'll never walk alone' was also sung by the crowds while flags were waved in other parts of the stadium ahead of the match, which finished 2-2.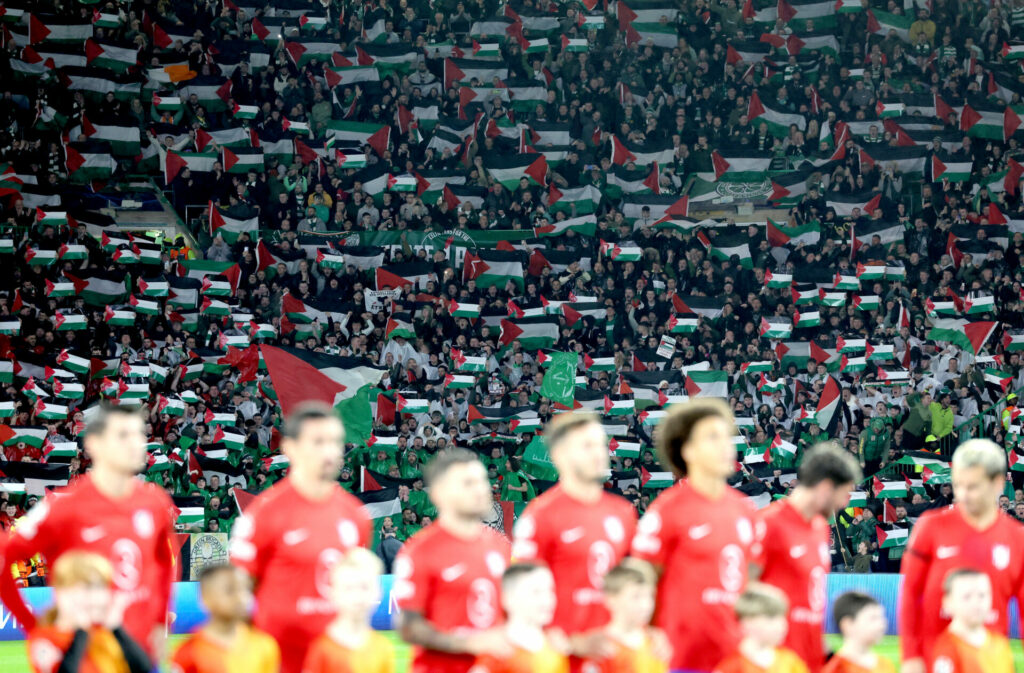 In a message to supporters before the game, Celtic said players and coaching staff from both sides would wear black armbands 'as a show of respect and support for all those affected by the conflict.'
But the club said banners, flags and symbols relating to the Israel-Hamas war 'should not be displayed at Celtic Park at this time.'
Israel- Gaza Conflict
Nearly 6000 people have lost their lives in Gaza since Israel launched its bombing campaign against Hamas, which is classified as a terrorist organisation by Israel, the UK, US, and other powers.
This response came following an unprecedented cross-border attack on 7 October, resulting in at least 1,400 casualties and 222 Israelis being taken hostage.
A third of hospitals in Gaza are no longer functioning due to shortages of electricity, medicine and staff, and the shortage of clean water is now critical.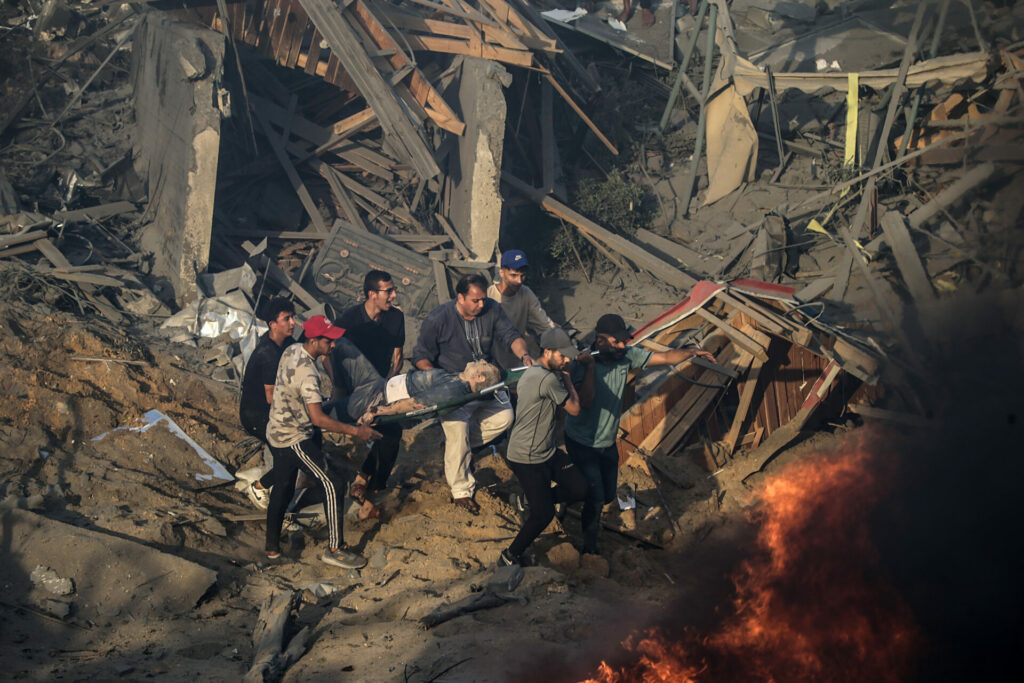 According to local officials, among the casualties were displaced individuals who had relocated from northern areas in compliance with an Israeli military directive aimed at ensuring their safety.
Celtic Stand In Solidarity
Celtic had previously prohibited the group from attending away matches due to their display of flags in solidarity with recent events in Israel and Gaza.
In 2014, UEFA fined the club £16,000 (AED 70,000) after fans waved Palestinian flags during a match against Iceland's KR Reykjavik.
Two years later, the Green Brigade chose to fly the flags once more during Celtic's Champions League qualifier against Hapoel Be'er-Sheva, an Israeli team. This decision resulted in a fine of £8,600 (AED 38,000) imposed on Celtic.
In both cases, UEFA cited article 16.2.e of their regulations which allows them to punish 'the use of gestures, words, objects or any other means to transmit any message that is not fit for a sports event, particularly messages that are of a political, ideological, religious, offensive or provocative nature'.
It is anticipated that UEFA will impose a fine on the Scottish champions as a result.