Almost half of the UAE's mammals are endangered, according to a survey which evaluated the risk of extinction posed to 1,167 native species.
The study, compiled by the Ministry of Climate Change and Environment (MOCCAE), found that several mammals unique to the region are under threat including the Arabian tahr, a mountain goat.
Found in only the Al Hajar Mountains and Jebel Hafeet, the goats are deemed critically endangered due to intense overgrazing, poaching, and habitat destruction.
Others on the list under threat and unique to the Arabian Peninsula include the Arabian Oryx, Arabian gazelle, and Sand gazelle. The Sand Cat is listed as endangered due to threats from hybridisation with domestic cats.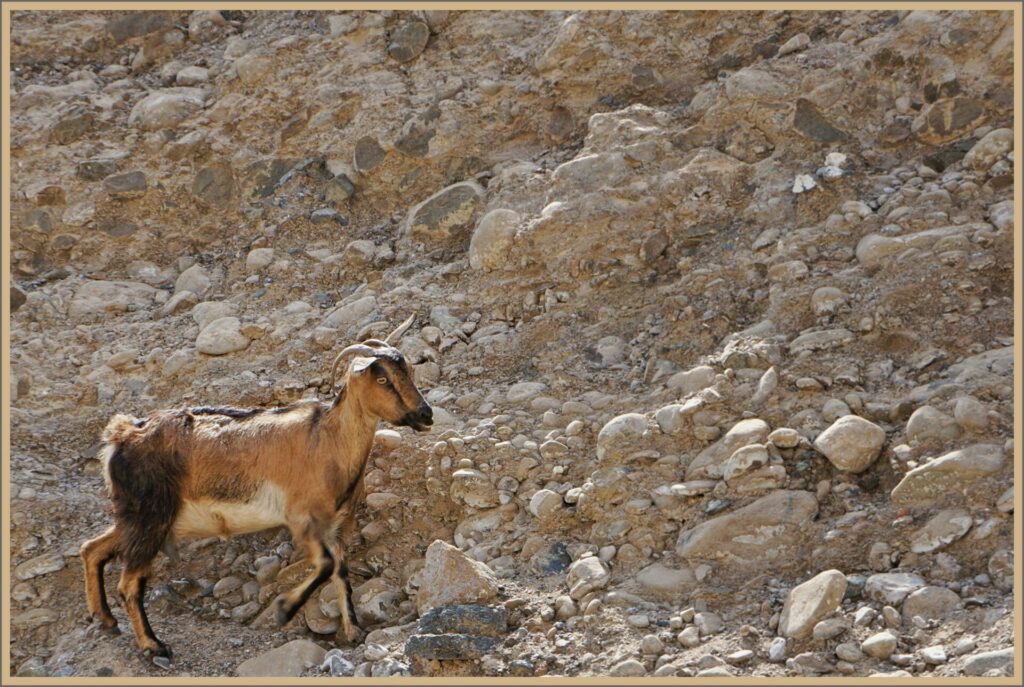 In total, 46.7 per cent of all UAE mammals were considered to be at risk by the study.
"Protecting wildlife and ensuring its sustainability is one of the strategic priorities in the UAE's efforts to preserve the environment," Minister of Climate Change and Environment Mariam Al Mheiri said.
Distribution maps for endangered species have been produced to drive conservation plans as well as the creation of 49 nature reserves across the country to protect biodiversity.
Up from just two such reserves in 2010, the UAE now has impressive swathes of land dedicated to preventing species extinction. Considered one of the most important is the Qasr Al Sarab Protected Area, one of the only places in which the vulnerable Arabian oryx roams free across 308 km² of natural sand dunes and coastal salt flats.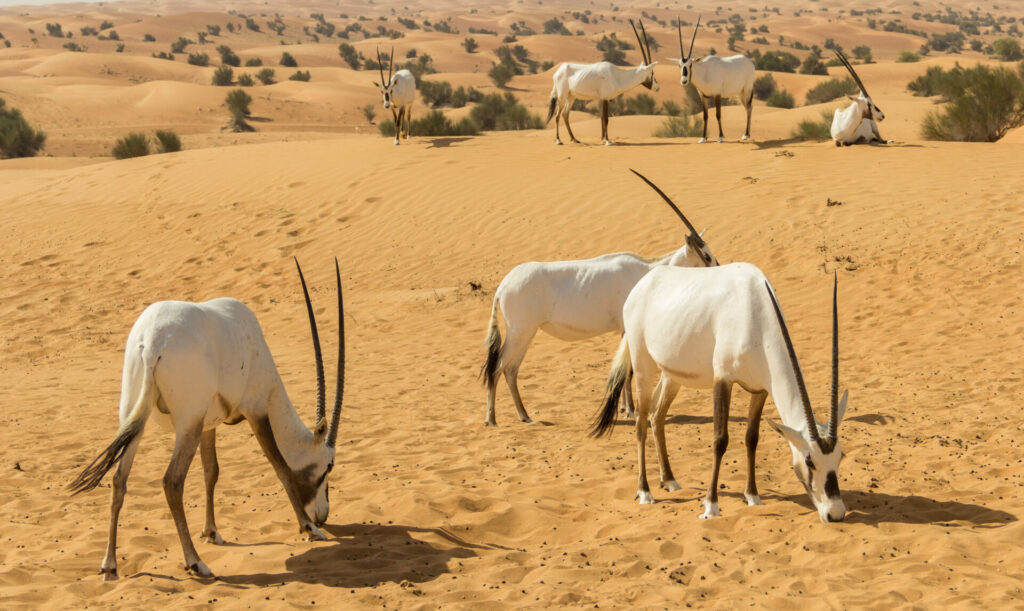 "The UAE has an impressive track record in species conservation," Ms Al Mheiri said. "Our work has contributed to the rehabilitation of multiple endangered species through launching breeding programmes and declaring and expanding terrestrial and marine protected areas."
Meanwhile, researchers reported the extinction of three species of UAE mammals – the Arabian wolf, the Arabian leopard and the striped hyena.
The Arabian wolf still roams parts of Oman and Saudi Arabia, and is believed to be still in existence in Yemen, with between 2,000, and 3,000 living wild. However because the predator preys on domestic animals, livestock owners poison, shoot, or trap them. Habitat loss from industry and intensive agriculture has also become a significant threat.
Around 50 Arabian leopards are thought to live in Oman, and possibly an unknown number in southern Saudi Arabia. But scientists estimate the worldwide population does not exceed 200 at the very most.
The striped hyena is still present in small colonies ranging from Lebanon – where it is the country's national animal – to southern Sahara and into Africa. However no confirmed reports of sightings have occurred recently in the entire Arabian peninsula.