In a move to enhance its renewable energy capabilities ahead of hosting COP28, the UAE has launched its first wind farms, using technology to harness energy from low wind speeds.
Run by state renewables company Masdar, the 103.5-megawatt operation will span four locations, three in Abu Dhabi and one in Fujairah, and bring power to more than 23,000 homes.
Mohammad Abdelqader El-Ramahi, chief green hydrogen officer at Masdar said: 'This project will help displace around 120,000 tons of CO2 annually and that would be the equivalent of removing around 26,000 cars from the roads.'
Wind energy was not previously thought to be a practical solution in the UAE because of low wind speeds, combined with heat and humidity but advances in materials and aerodynamic technology has alleviated this issue.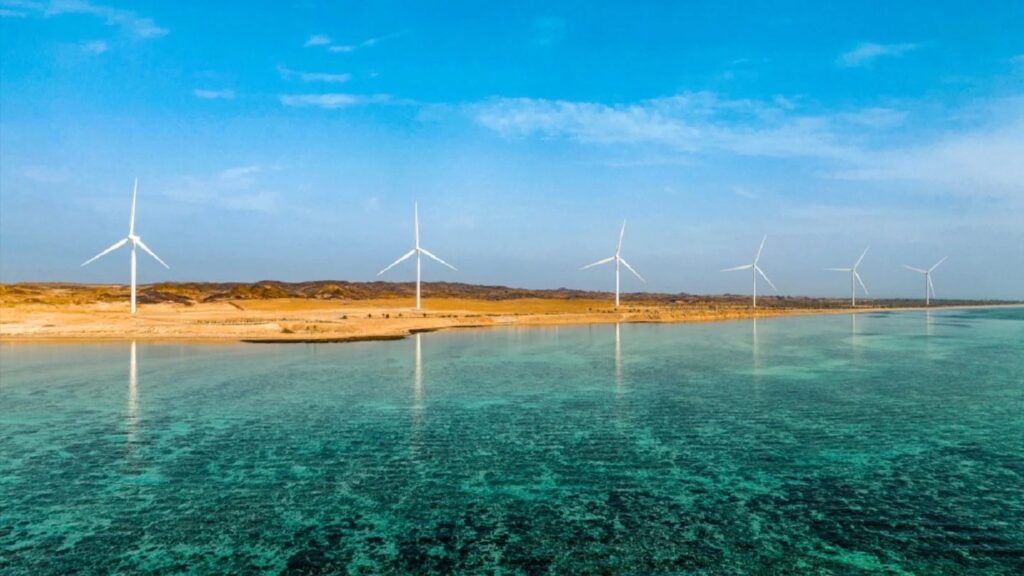 Sultan Al Jaber, incoming president of COP28, is the founding chief executive and chair of Masdar. He told newspaper The National: 'The UAE wind programme is a great source of national pride and a demonstration of Masdar's ability to pioneer and implement innovations in wind and renewable energy technologies. For a viable energy transition, the world must triple renewable energy capacity by 2030 to meet the Paris Agreement goals.
'As we look forward to hosting COP28, today's inauguration shows the UAE's firm commitment to this target, boosting clean energy investments both at home and abroad.'
The  project is being run by Masdar with partners GoldWind International and PowerChina.
Where will the wind farms be located?
Its locations are a 45 MW wind farm and a 14 MWp solar farm on Sir Bani Yas Island. A 27MW wind farm at Delma Island. Another 27MW wind farm at Al Sila, Abu Dhabi, and a 4.5MW wind farm is sited at Al Halah, Fujairah.
Masdar launched the first Middle East concentrated solar power plant ten years ago and now has more than 20 gigawatts in renewable energy projects.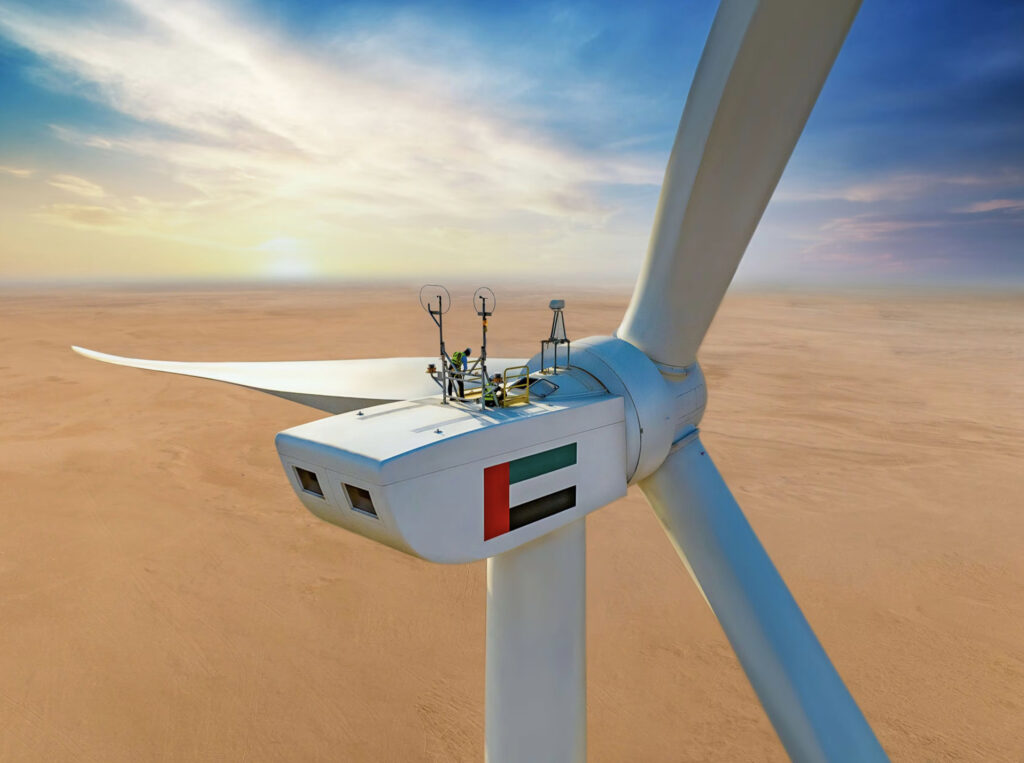 The firm's goal is to have a minimum of 100 total gigawatts by 2030. In an effort to diversify its mix of energy sources to achieve net zero by 2050, the UAE has plans to invest as much as $54 billion in renewables by 2030.
Mohamed Jameel Al Ramahi, Masdar CEO , said, 'As the UAE's flagship renewable energy company, this is an incredibly proud moment for Masdar.
'It would not have been possible without the vision and the unstinting support of the UAE's leadership, we were able to pioneer cutting-edge technology to overcome the UAE's low wind speeds and harness the power of this formidable natural resource. As we accelerate our path to Net Zero by 2050, the UAE wind programme shows that anything is possible when you have a vision, passion, and a pioneering spirit.'