With sustainability at the heart of almost every discussion around urban development the title of the world's greenest city is an enviable crown to wear.
And while the same few cities always top the eco polls – Paris, Stockholm and Berlin – the latest top 10 has some surprising entries, including one Brazilian metropolis we don't even know how to pronounce – and some even more surprising omissions.
As the world becomes increasingly urbanized – more than half the global population has been living in cities since 2007, according to the United Nations, with that share projected to rise to 60 per cent by 2030 – reducing global carbon emissions (cities account for 70 per cent) and use of resources (currently 60 per cent) becomes a priority.
Green spaces, fossil-fuel free public transport, open, green public spaces, eco-friendly activities all make for a desirable city in which to live, along with ensuring the very best air quality, renewable energy supplies, water usage, building standards, recycling facilities and low greenhouse gas emissions.
While being on the top of most of our wish list for a green des res, these are also the factors environmental group EcoWatch studied in detail while compiling the list of leading sustainable cities.
Spoiled for choice, The Ethicalist has taken a close look at the top 10 and added a few of our own observations and a notable highlight for each green city so you can compile your eco bucket list of sustainable places to visit – or even live. You're welcome!
Amsterdam, Netherlands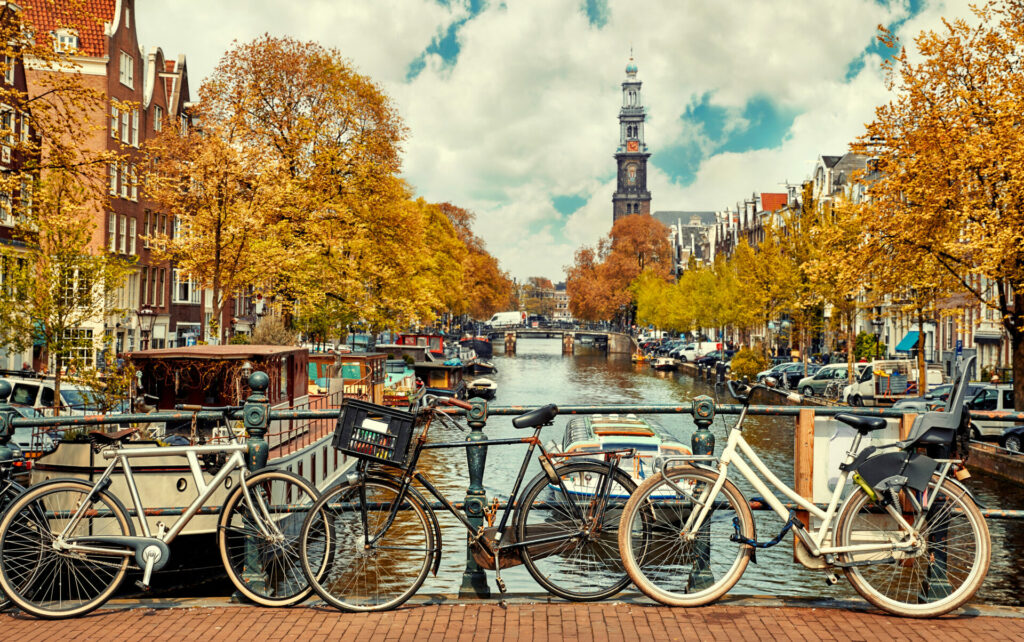 A frequent destination for eco-conscious tourists because of its history, scenery and culture, Amsterdam also has sustainability high on its agenda.
With cycling as its main mode of transport, the Netherlands capital also emphasises meat-free dining, non-plastic use and reducing carbon emissions. It has an abundance of thrift stores and is also home to Europe's first sustainable fashion museum, Fashion for Good.
The liberal city is also set to reduce carbon dioxide emissions by 55 per cent by 2030, wants to use all roofs that are suitable for solar energy, and be the first city in Europe to be 95 per cent emissions-free by 2050. Amsterdam has plans to stop using natural gas before 2040 and wants 80 per cent of local residences to be powered by sustainable energy by 2030.
By the year 2040 environmentalists aim to transform the canals of Amsterdam into a network for the cultivation of fish and plants together in a constructed, ecosystem utilising natural bacterial cycles to convert fish waste to plant nutrients.
Highlight – Bohemian Sanctuary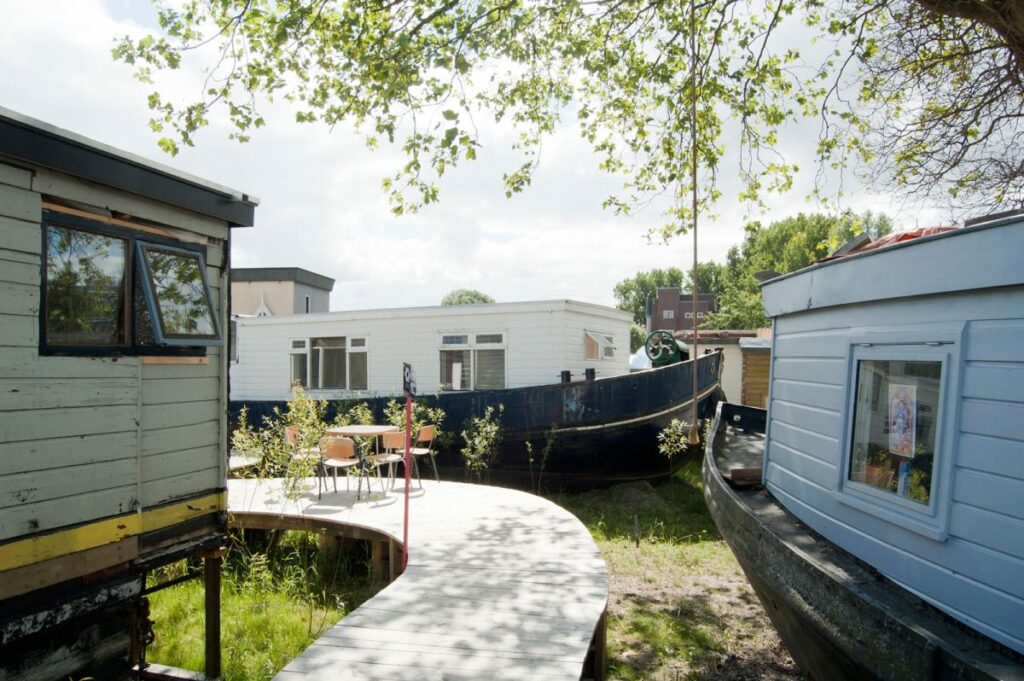 Creative hotspot De Ceuvel is an innovative business park fused with a sustainable playground that was once an industrial shipyard. Frequented by urban creatives and young professionals, it is made up of workspaces, cafes and event venues built out of repurposed houseboats. Kitchen waste is also used to fertilise the garden and fruit trees – a great example of the city's circular economy in action.
Vienna, Austria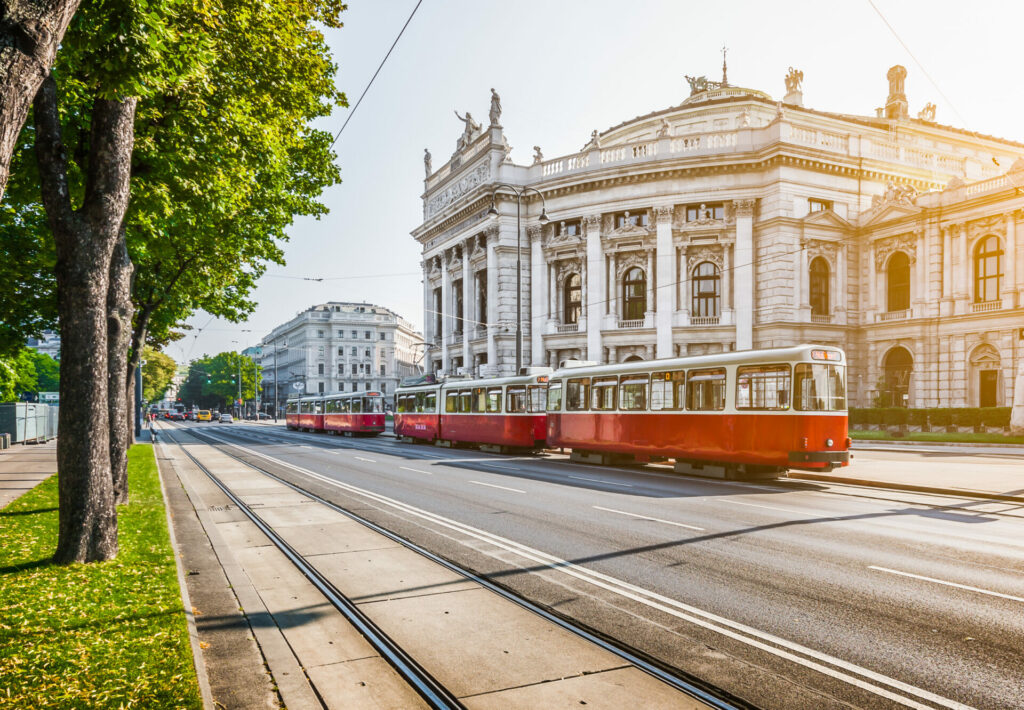 Parks, vineyards, woods, fields, and gardens, alongside the Vienna Woods and the Danube wetlands, mean that green spaces cover nearly half of Vienna's total area. The district of Hietzing is the greenest, with green spaces accounting for some 70 per cent of the landscape.
With a sharing system of more than 20,000 rental bikes for visitors and locals to ride, the Austrian capital city also has 162 public transport lines that are used by more than 966 million passengers each year. The Viennese are particularly environmentally conscious when it comes to mobility: 73 per cent take public transport to work, 44 per cent walk, 13 per cent ride their bike, and only 33 per cent drive.
Highlight – Agriculture and Forestry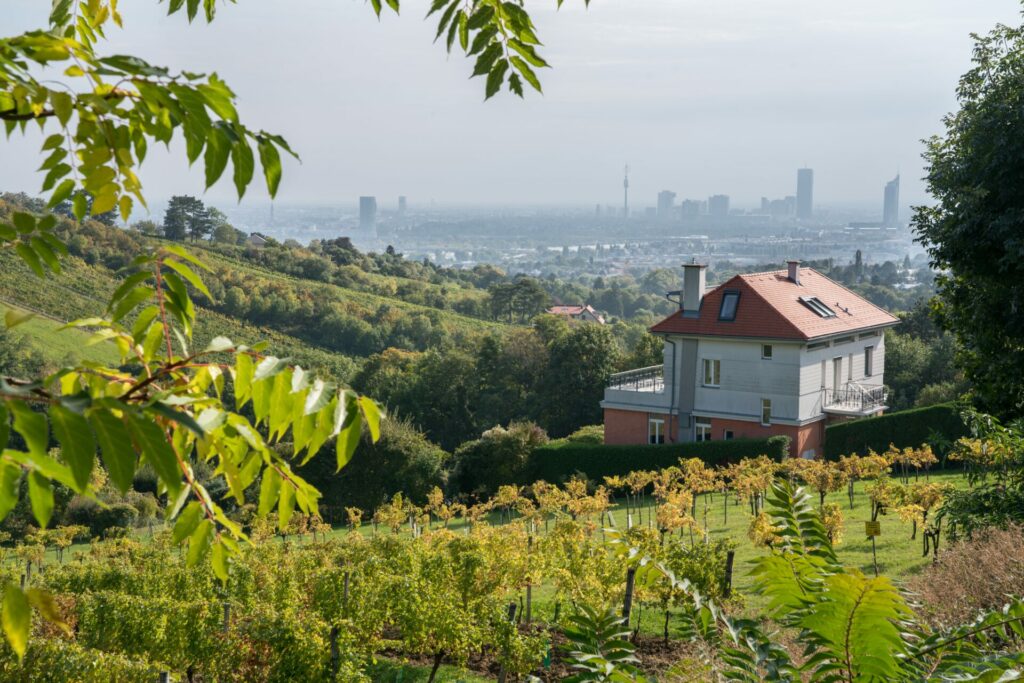 Vienna has some 800 farms within its city limits, where more cucumbers, for example, are harvested than in the rest of Austria's provinces combined. The same is true of aubergines, parsley, tomatoes, and chilli peppers.
Singapore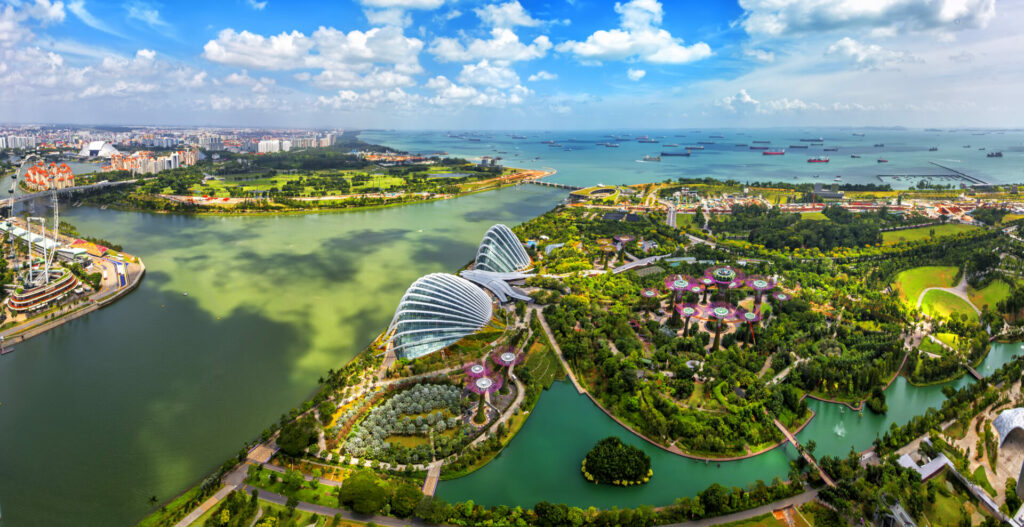 Singapore, the greenest city in Asia, has strict codes for sustainable building that have been in place since 2008. All are required to meet a green building certification specifically for tropical climates.
Rooftop gardens are common, while old railway tracks have been converted into a 15-mile greenway for walking amidst vegetation.
'Singapore, a city in a garden' was a project initially established to enhance the quality of life of residents by introducing vegetation into the public spaces. Over 55,000 new trees had been planted by 1970. And by 1971, a yearly tree planting day was initiated.
The Parks and Trees Act in 1975 allowed government and private bodies to reserve areas for green spaces while the 'Clean and green week' campaign was established to enhance Singaporean's environmental and ecological knowledge.
Currently a mangrove planting operation is underway to provide wildlife habitats and contribute to the fight against climate change, as mangroves store carbon three to five times faster than other types of trees.
Highlight – Greenhouse Garden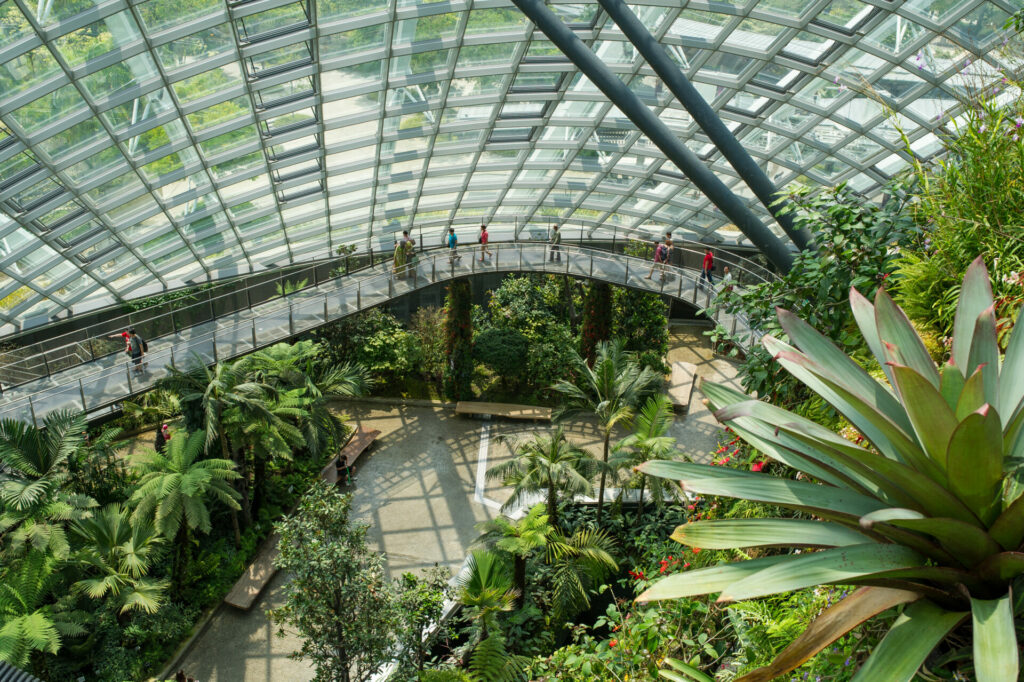 Set in the heart of downtown and in a massive greenhouse-like structure, Gardens by the Bay is home to a diverse collection of over 1.5 million plants that hail from every continent except Antarctica. It also has an indoor waterfall and replicates the experience of walking in a cloud forest via its aerial walkways.
Stockholm, Sweden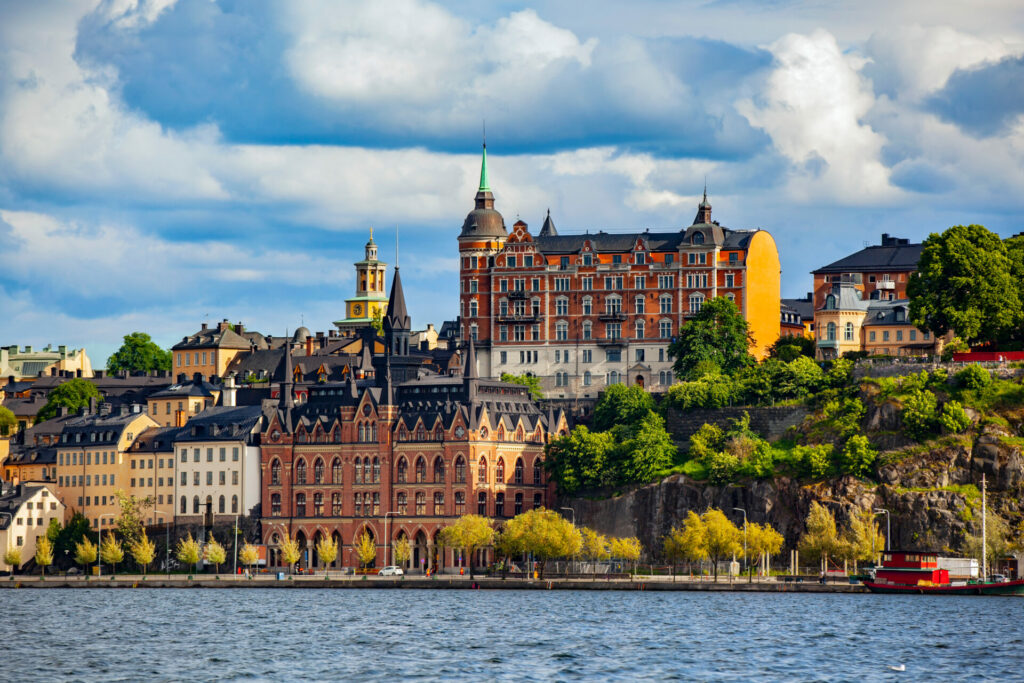 In 2010, Stockholm was nominated as the first European Green Capital. The assessment was based on a number of criteria, including climate impact, local transport, green areas and air quality.
More than two-thirds of its population either walk or cycle to work. Renewable energy sources provide more than half of residents' electricity and more than 80 per cent of residents live within a five-minute walk of an area with greenery.
A total of 100 per cent of the energy used by the city's own operations comes from renewable sources, while 99 per cent of its solid waste is recycled. For tourists, 80 per cent of all hotels in Stockholm are sustainability accredited by third-party certifying bodies.
Smart technology plays a part, too. On newly-built estates, residents are provided with tablets that show their real-time energy usage. As well as seeing their light, heat and water consumption in real-time, residents can also track their usage over a period of time, see the best times to run appliances and compare their usage with that of their neighbours.
Highlight – Island Hop to Abba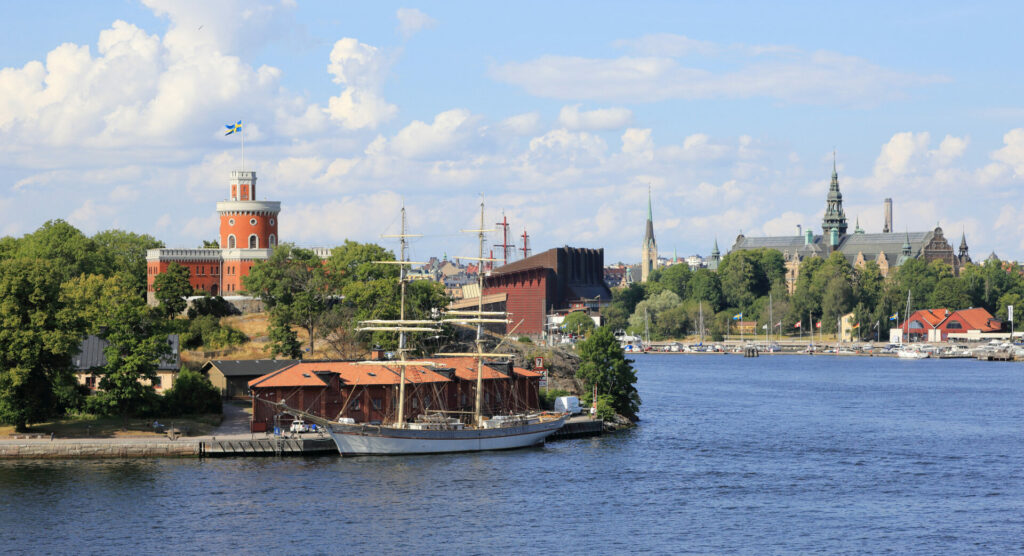 A tranquil oasis in the heart of the city, the island of Djurgården draws crowds of tourists and locals alike by boat. It forms part of the Royal National City Park. Scattered about are cafes, restaurants, snack-bars, and hotels. Visitors can rent bicycles to explore the forest trails or take to the waterways in a canoe. The Vasa Museum, with its vintage battleship, and Abba the Museum, paying homage to its iconic pop stars, are also popular.
Reykjavik, Iceland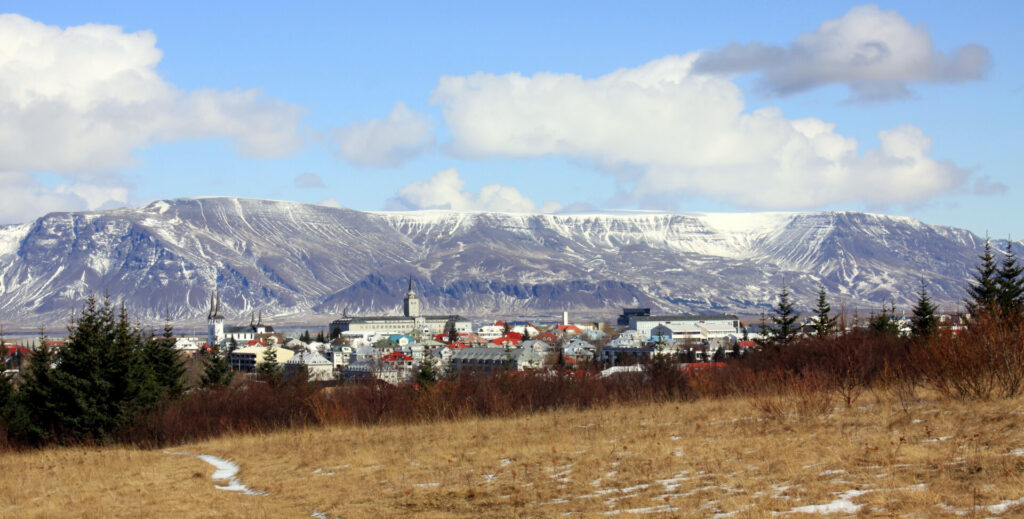 Iceland is one of the moist scenic and spectacular locations in the world and hugely popular with eco-tourists for its landscapes, seascapes and locally produced food.
Renewable energy is a major factor in Iceland's capital with geothermal sources and hydropower providing nearly all of Reykjavik's heat, electricity and water. Ninety per cent of the entire country's primary energy needs are met with renewable sources.
The city's water comes from natural springs, and nationally more than 95 per cent of drinking water is untreated groundwater. Buses are hydrogen powered while electric vehicles can park for free.
Reykjavik has had a net zero by 2040 goal since 2016, and aims to be completely fossil fuel-free by 2050.
Eco-friendly recreation includes glacier walks, hiking to volcanic hot springs, river rafting, camping, horseback riding, cave exploration, and bird watching.
Highlight – Blue Lagoon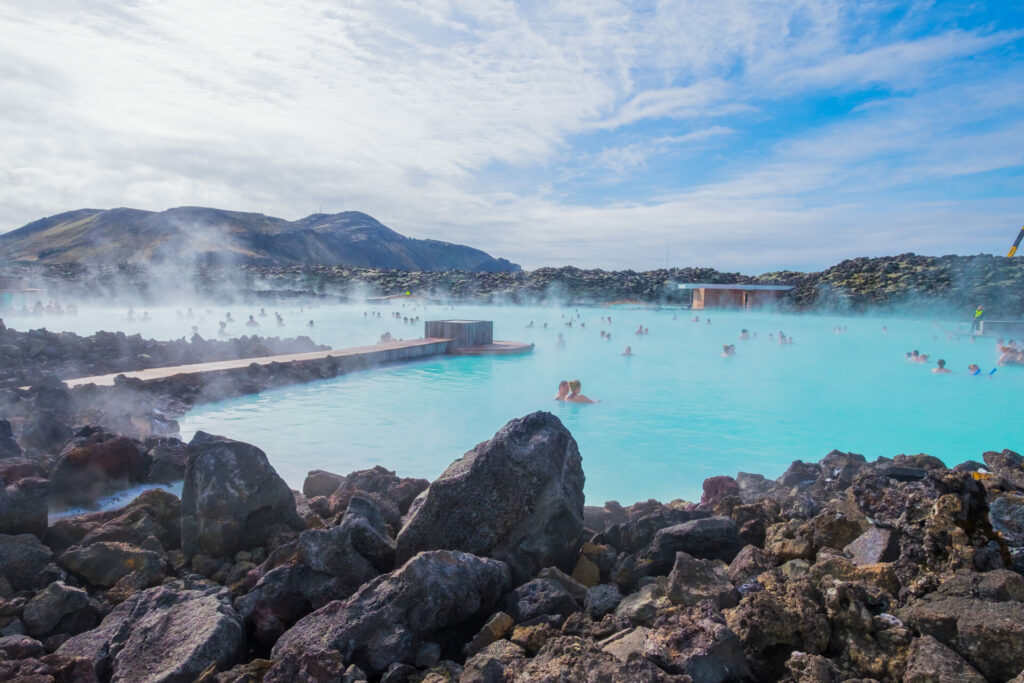 The Blue Lagoon and its famed healing waters are one of the most popular tourist attractions in Iceland. The other worldly geothermal spa with its milky blue waters is located on the outskirts of Reykjavík City, with a backdrop of volcanic mountains and black lava fields. The temperature of the Blue Lagoon is 102 F (39 C) all year-round, making it perfect for a dip on any trip.
Paris, France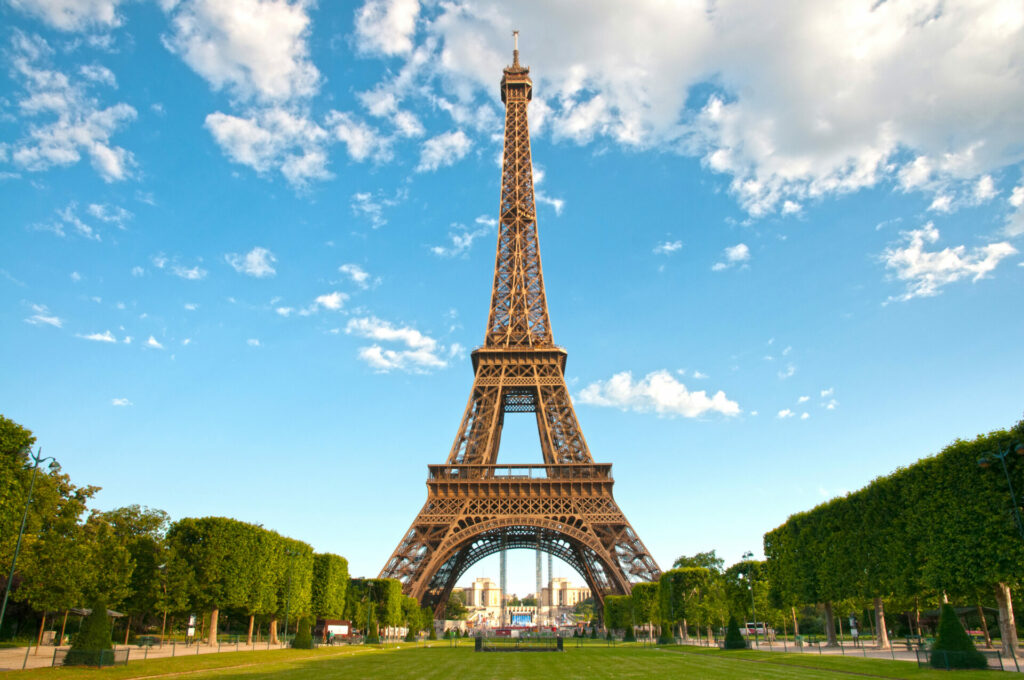 The French capital is famous for its buildings and café culture – but being très vert is becoming a major reason for a visit as new initiatives take hold.
Beginning in 2024, diesel cars will no longer be allowed in the city, and gas-powered cars will be banned by 2030 while more than 1,600 km of cycle lanes have been constructed.
Paris also plans to get rid of 140,000 parking spaces to reduce traffic and, just this week, the Senate passed legislation requiring parking lots with 80 spaces or more to be covered in solar panels within the next five years.
Four urban forests are being planned and the local authority has promised to plant more than 170,000 trees, with a goal of ensuring half the city is covered by greenery by 2030.
As the city is to host the 2024 Olympic Games, it also plans to give many major sights a green make over. The area around the Eiffel Tower is to be turned into a new eco-park while the Place de la Concorde, Paris's biggest square, will also be planted with new park areas.
Highlights – City Centre Rooftop Farms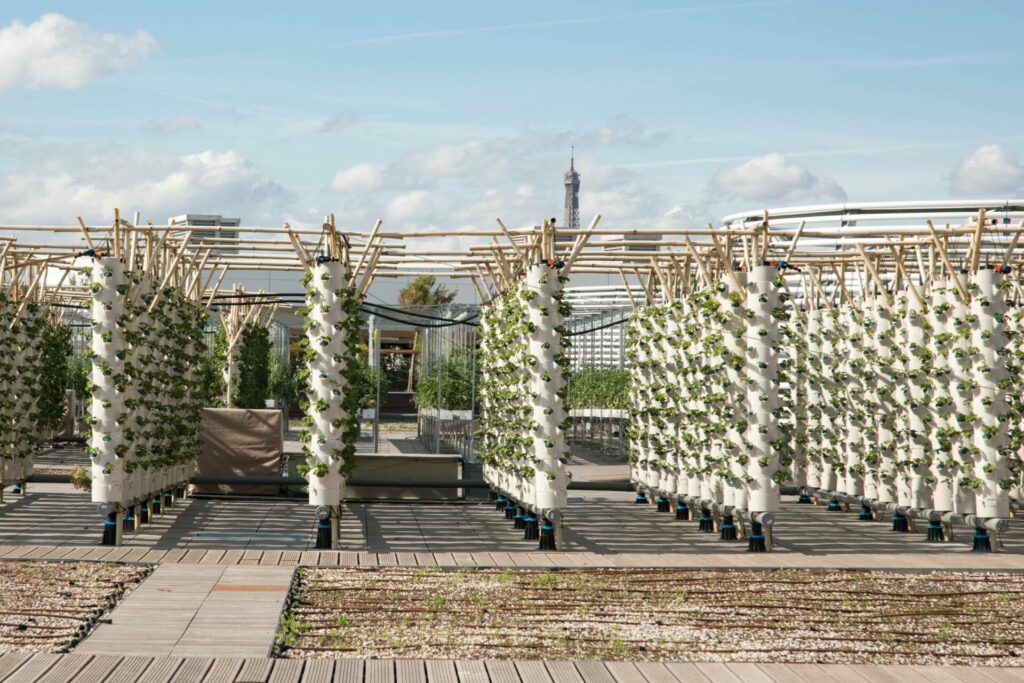 From urban rooftop farms to electric Seine cruises, the conscious traveller has endless options to enjoy the French capital responsibly. In 2016 Parisculteurs, a project to cover over 100 hectares of the city's rooftop with vegetation – was launched.
On the roof of the Paris Expo Porte de Versailles, just a short walk from the Eiffel Tower, is the world's largest urban rooftop farm, Nature Urbaine. Over 15,000 square metres you will find over 30 different plant varieties grown in vertical gardens, showing it's possible to grow fresh food right in the heart of Paris.
Berlin, Germany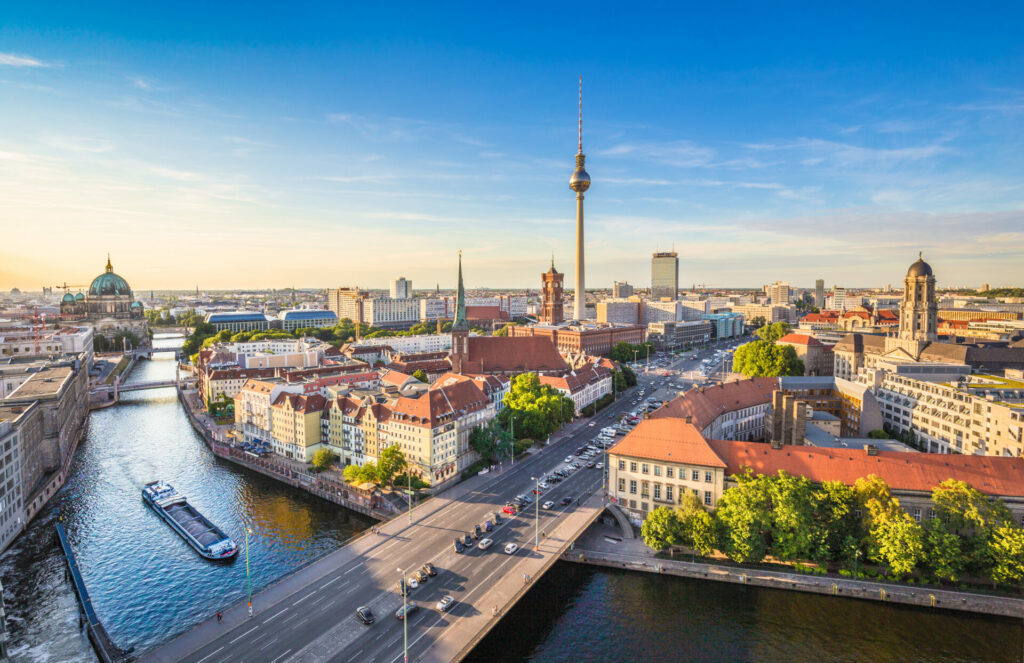 Once a symbol of division, now one of culture and co-operation, the German capital provides renewable energy incentives for solar panels and recycling, as well as a transportation system focusing on sustainability.
In total, over 30 per cent of the city area is green spaces and woodland, with 2,500 parks and gardens, 440,000 trees and 180km of navigable waterways.
Thirty years after the fall of the Berlin Wall, many old industrial heritage buildings, roofs and backyards in former East and West Berlin are now remarkable inner-city locations, home to organic produce stores, vegetarian and vegan restaurants, sustainable businesses, bohemian cafes, design studios and tech start-ups.
In each of its 12 boroughs, Berlin has green spaces for picnics, outdoor sports and walks surrounded by nature. The Volkspark Friedrichshain in Prenzlauer Berg is Berlin's oldest public park.
Highlight –Picnic and Fight Food Waste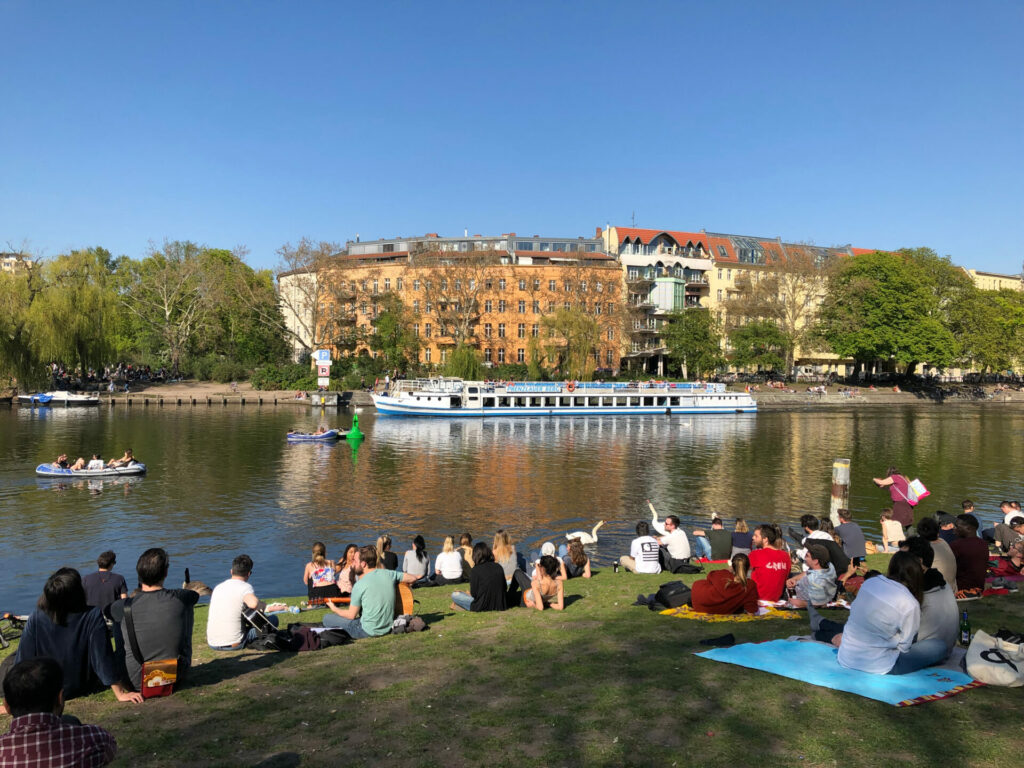 At SPRK Deli, soups, wraps or bowls are prepared from food that would otherwise be thrown away. The goal of the Berlin startup is to get surplus food back into the supply chain.
Self catering? Then be sure to download the Too Good To Go app. Over 5000 restaurants, hotels and markets are involved, offering leftover meals at reduced prices. So take a look and bag a bargain for your picnic in the park.
Curitiba, Brazil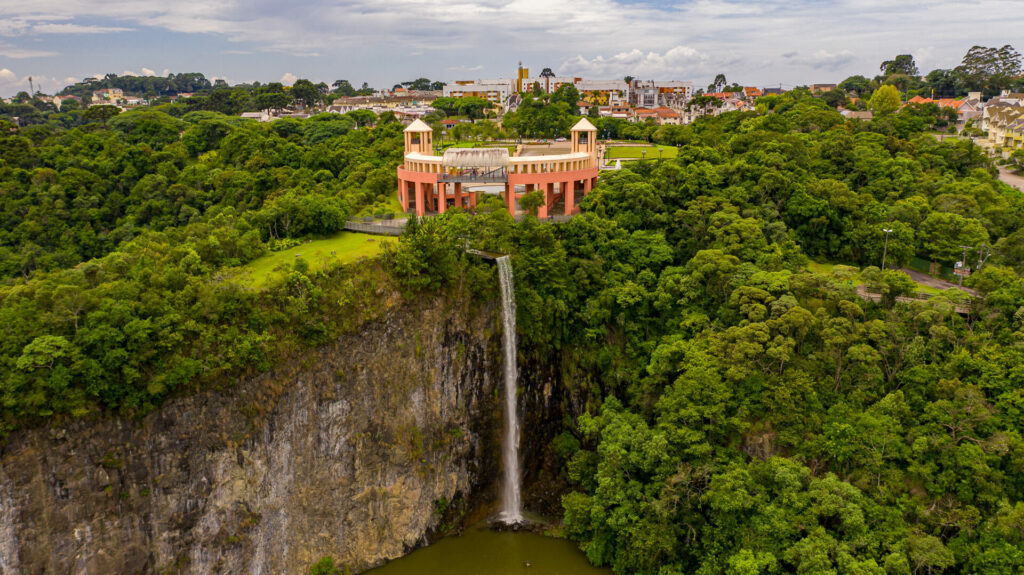 Since the 1970s, Curitiba's (pron: Coo-ree-tchi-bah) council has been furthering green policies through subsidies and tax cuts, and the Brazilian city of nearly two million residents is regarded as the most liveable city in the country.
Its ample green space also makes it one of South America's greenest cities with its Pope's Woods inaugurated shortly after Pope John Paul II visited the city in 1980. It consists of 12 acres of native greenery with a bike trail and a teahouse fashioned in traditional Portuguese style.
Over the last 50 years, Curitiba has planted 1.5 million trees and built 28 public parks. To combat flooding, which had previously assaulted the city, its engineers surrounded the urban area with fields of grass, saving the cost and environmental expense of dams.
Curitiba residents trade trash for tokens – 4lbs of trash for a lbs of produce. Today, 90 per cent of the city participates in its recycling programme, and more than 10,000 residents make use of the trash-for-tokens exchange. Where many cities in the region develop mountains in landfills along the periphery, Curitiba also recycles 70 per cent of its garbage.
Highlights – Ilha do Mel (Island of Honey)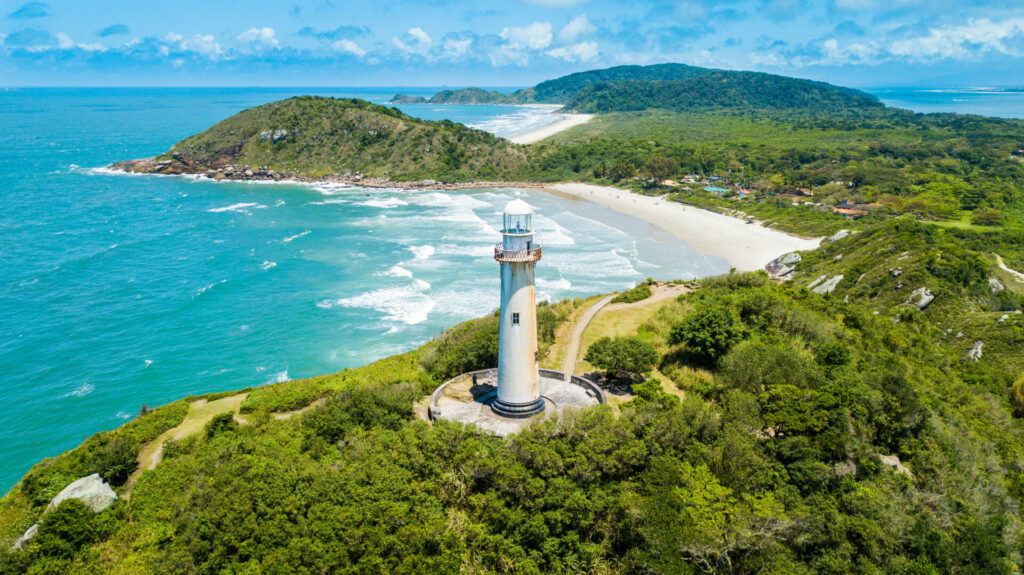 On the outskirts, of Curitiba you are a short drive from the beautiful Island of Honey—an isolated tadpole-shaped island and state park that is packed with nature. The whole island is rimmed with beaches and on the southern point you'll find a few hotels, pousadas (guest houses) and restaurants.
San Francisco, USA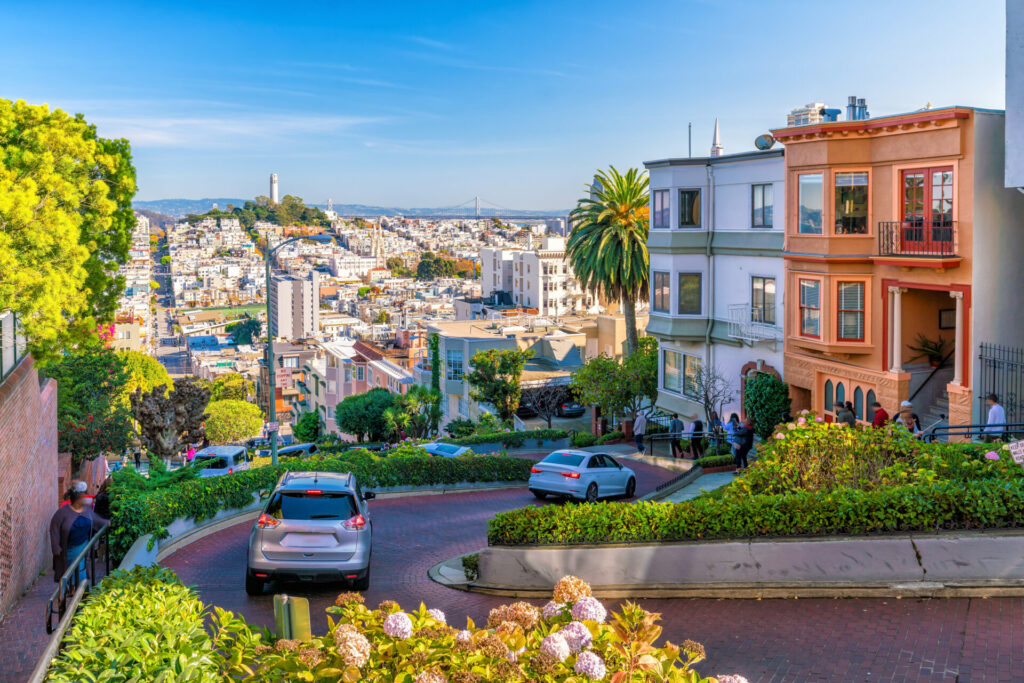 One of the greenest cities in the world, San Francisco started the eat local movement which encouraged residents to consume produce that was grown locally.
It has 220 parks, including its oldest, Buena Vista Park, which opened in 1867, and its largest and most famous, Golden Gate Park, which consists of 1,017 acres of public land, including hundreds of trails and nine lakes. It opened in 1870 and is home to thousands of species of plants, dozens of mammal species, 250 species of birds, 20 reptile species and 11 species of amphibians.
In 2016, it became the first major city to require solar panels on all new buildings of ten floors or less.
San Francisco was the first American city to prohibit the use of plastic bags. It also implemented the use of reusable containers, compostable bags, and bags made from recycled material. Due to this it has diverted more than 1.6 million tons of waste from its landfills annually.
More than 60 per cent of the city's taxis run on alternative fuel and its buses are powered by biodiesel fuel. Those people employed by the city are required to buy the most fuel-efficient, environmentally-friendly automobiles when upgrading public service vehicles, including police cars and first responders.
Highlights – Bio-fuel bus to Yosemite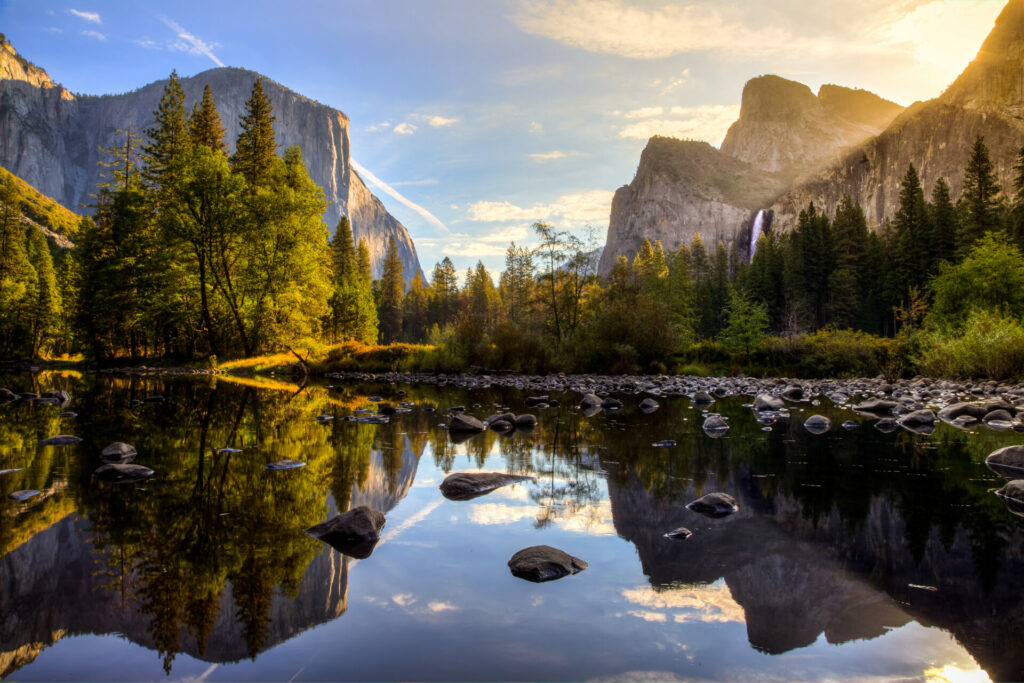 First protected in 1864, Yosemite National Park is best known for its waterfalls, but within its boundaries are deep valleys, grand meadows, ancient giant sequoias, a vast wilderness area, and abundant wildlife. A sustainable bus gets visitors there are and back in a day.
Washington DC, USA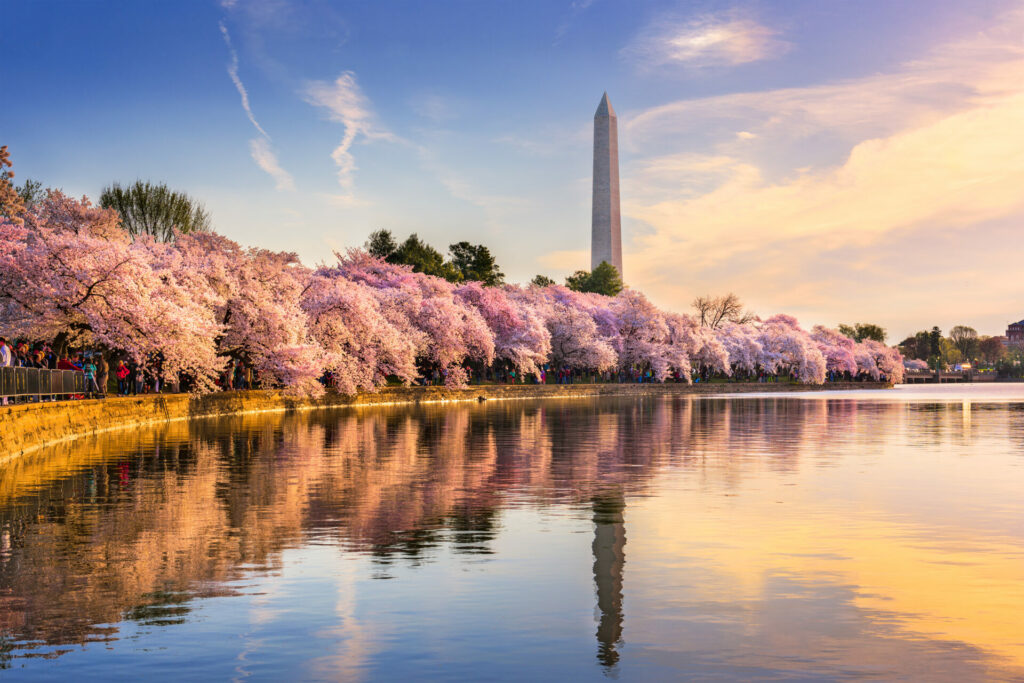 The US capital has many green attributes, including many parks and public plazas, including 1700-acre Rock Creek Park. Established in 1890, the park has a nature centre, offers horseback riding lessons and has wooded trails to explore on foot or horseback.
Washington, DC was the first LEED Platinum City in the World, making it the global leader in sustainable construction practises according to the US Green Building Council (USGBC).
Also, the Clean Energy DC Act, passed in December 2018, saw it receiving the first 100 per cent renewable energy bill and adopting the most aggressive, fastest-acting climate change legislation in the country.
It was the first city in North America to launch a bike share system, which now has more than 4,000 bikes and 500 stations.
DC has a vibrant food culture, including farmers' markets, such as the Arlington Farmers Market, and The Foggy Bottom Market, near George Washington University, offering a wide range of seasonal local products, while restaurants also prioritise organic-inspired dishes. In January 2019, the District implemented fines for single-use plastic straws and stirrers.
Additionally, the city has also been able to motivate residents to recycle more than 60 per cent of their waste.
Highlights – Hi-end Power Meeting Space
As befits a green national capital hosting globally significant events, the Walter E Washington Convention Center is an environmentally-aware facility, with features such as low emission glass that controls heat and maximises natural lighting, energy-conserving heating, ventilation and air conditioning systems that operate in monitored zones, high-efficiency lighting, automatic controls on restroom fixtures, plus recycling programmes and easy public transportation access.
For more on the EcoWatch list – with analysis on environmentally friendly urbanism by Culture Trip, Resonance Consultancy and The Roundup – go here.