Animal rights campaigners are calling on the UK government to crack down on the trade in ivory obtained from hippos after International wildlife charity Born Free said 'disturbing' amounts of it were being sold online.
In it's report 'A Tooth For A Tooth' the charity – which protects wild animals in their natural habitat and campaigns against the keeping of wildlife in captivity – investigated the immediate impact on the ivory trade since the long awaited Ivory Act was introduced in the UK this summer.
The legislation introduced one of the world's toughest bans on the elephant ivory trade to protect the species from poachers but hippos, whose teeth are a source of ivory, are not protected under its rulings.
The most recent International Union for Conservation of Nature (IUCN) Red List assessment determined that hippos are vulnerable to extinction mainly due to the ivory trade. Poachers kill hippos to extract their teeth meaning that their numbers have decreased by up to 20 per cent in the last 10 years, with a population of less than 130,000 estimated to be left in the wild globally.
According to Born Free's research, sales of hippo ivory has doubled in Britain in the last year as items that mimic elephant ivory carvings, including figurines and decorative necklaces, rise in popularity with collectors.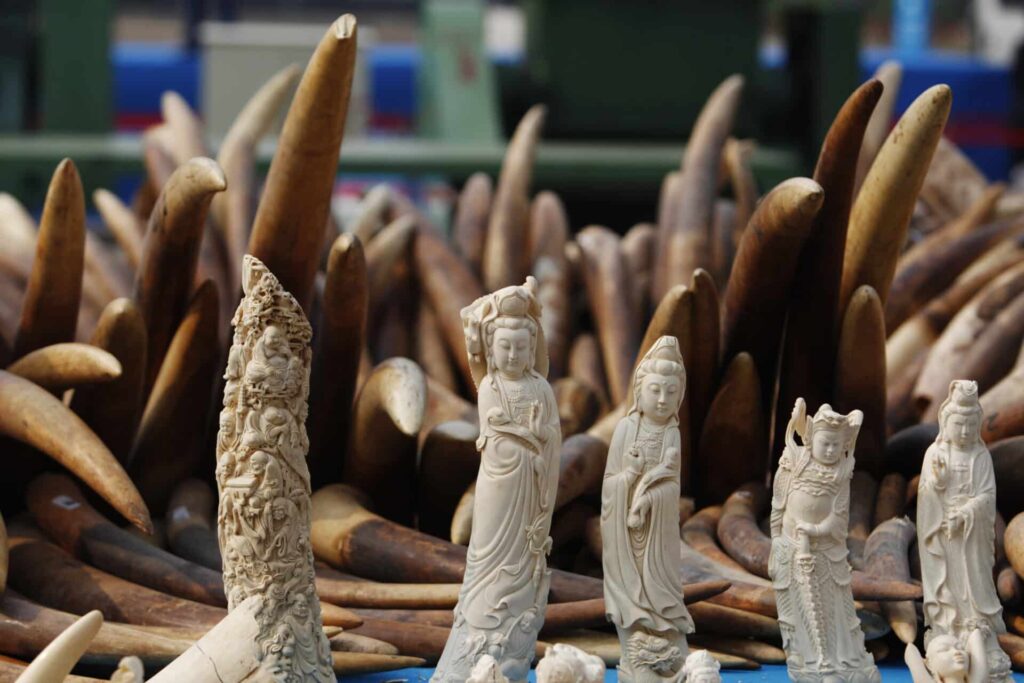 'Hippo ivory largely resembles elephant ivory, but as it is subject to fewer trade restrictions it's often regarded as a cheap legal alternative,' the report's author Frankie Osuch told Plant Based News.
The semi-aquatic mammals are victims of both legal hunts and illegal poaching. But according to Osuch it is 'incredibly difficult' to tell whether a hippo was illegally killed or legally hunted. For $750 a day, hunters can track and kill hippos in seven African countries, Benin, Cameroon, Tanzania, Mozambique, Zimbabwe and South Africa.
'The legal market provides an opportunity for the laundering of illegally poached hippo ivory,' Osuch said.
Hippos for sale online
In their study, Born Free analysed data from three prominent UK online sales platforms in the month following the implementation of the Ivory Act. The investigation identified 621 individual online ivory listings with a total guide price of over £1.2m.
While the reported confirmed this was 'a substantial decrease in the volume of ivory found by Born Free's previous investigation conducted prior to the introduction of the legislation, and suggests the new law has successfully reduced the volume of elephant ivory being traded online,' it wasn't all good news.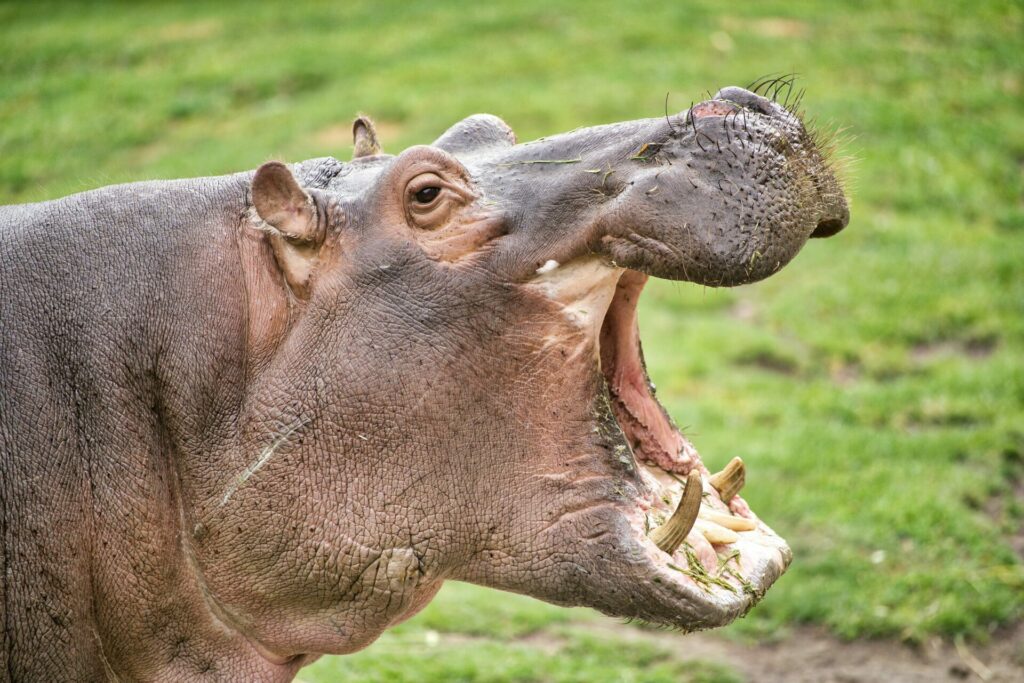 The report added: 'Shockingly, however, nearly half (49.8 per cent) of the 621 listings were found to be illegal or probably illegal elephant ivory. The remaining listings did appear to meet the strict exemption criteria outlined in the Ivory Act or were judged to be sourced from non-elephant species. 
'It is the analysis of the non-elephant ivory listings that proves the most alarming discovery. While elephants remain the most common source of ivory advertised, there is an early indication that the trade in non-elephant ivory products may already be increasing in response to the ban. A Tooth for a Tooth? identified more non-elephant ivory items than the previous investigation.
'While numbers do remain relatively low, it is of particular concern that the number of hippo ivory listings were found to have doubled. Hunting for ivory is a primary threat to hippo populations, with their teeth often regarded as a substitute for elephant ivory. Born Free, along with other conservation organisations, has been calling for the Ivory Act to be extended to other ivory-bearing species, particularly hippos, since before the Act gained Royal Assent in 2018. In light of this report, Born Free considers this a matter of urgency.'
The charity said the 621 ivory items outlined in the report were identified across three online sale websites: Barnebys, a popular auctioneer and antique dealer search engine; eBay UK and specialist online marketplace, Antiques Atlas.
Born Free said: 'eBay has shown a particular and welcome willingness to combat the ivory trade on its website. Following the release of Are Ivory Sellers Lying Through Their Teeth?, eBay reached out to Born Free, and subsequently the charity shared with the group the data used for A Tooth for a Tooth?. As a result, eBay removed all the listings which had not already been dealt with by their monitoring team.'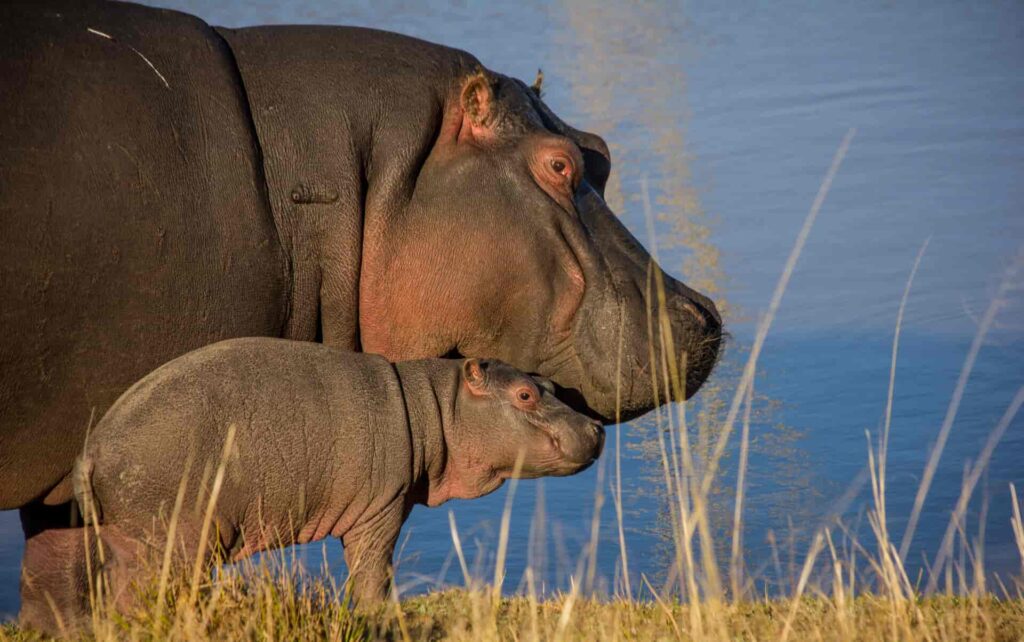 Frankie Osuch, Born Free's Policy Support Officer, said: 'It's encouraging to see that many sellers appear willing to comply with the new Ivory Act as well-enforced ivory bans are crucial for protecting wild elephants. However, it's frustrating to see that some auction houses and private dealers are instead choosing to find ways to evade detection on platforms so that they can illegally continue selling ivory online. It's crucial that both the Government and e-commerce websites take action to ensure that any continuing ivory trade at least complies with the law.' 
Born Free is now calling on the UK government to strengthen enforcement of the act, while also adding hippos and other species to the legislation. Other animals used for ivory include walruses, warthogs, sperm whales, orcas, and narwhals.
Dr Mark Jones, Born Free's Head of Policy, added: 'While welcoming the implementation of the Act, we remain concerned that the system of identifying and preventing the covert trade in illegal ivory is not currently robust enough to ensure that th UK is doing all it can to protect elephant populations.
'The uptick in ivory from hippos and warthogs should also provide further impetus to extend the protection afforded by the Ivory Act to these and other ivory-bearing species without delay.'