A Bengal tiger cub is enjoying a new life in a US animal sanctuary after being rescued from a suspected drug gang.
The four-month-old, named Duke, was found last month in Albuquerque, New Mexico, in a mobile home affiliated with drug dealers, and was taken into custody by animal experts, before being rehomed at The Wild Animal Sanctuary in Keenesburg, Denver, Colorado.
The facility highlighted the cub's arrival on social media sites twitter and Facebook.
Duke was discovered inside a dog crate in a mobile home that police entered during an initial response to a shooting, when they became aware that an exotic animal was being kept illegally.
Officers obtained a federal search warrant which led to the discovery of Duke, along with guns, drugs, money – and more evidence that animals were kept in and around the premises.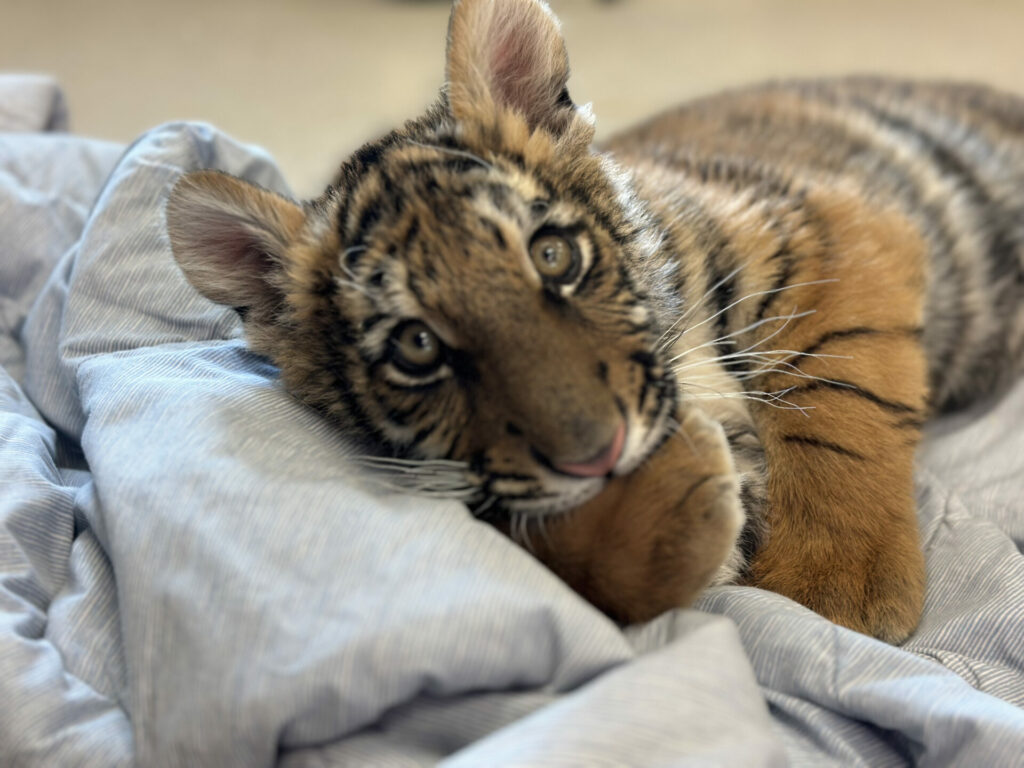 After finding the cub, police contacted the New Mexico Department of Game and Fish, which took custody of the feline and placed him in the care of the local BioPark Zoo. The tiger cub was held in quarantine for a month before officials located a sanctuary better suited to his needs.
The tiger cub has found shelter at the Keenesburg sanctuary which is home to 85 tigers rescued from poor conditions, roadside attractions and private zoos – including big cats from Joe Exotic's Greater Wynnewood Exotic Animal Park, highlighted in The Tiger King TV series.
Wildlife experts said he was undernourished and small for his age and because his genetic lineage is unknown he cannot be placed in a breeding programme. However he will be able to interact with other tigers.
Tiger Cub Discovery
A police statement said: 'Albuquerque police officers served search warrants Jan. 10 on two residences in response to tips that a tiger was being illegally held at one of them.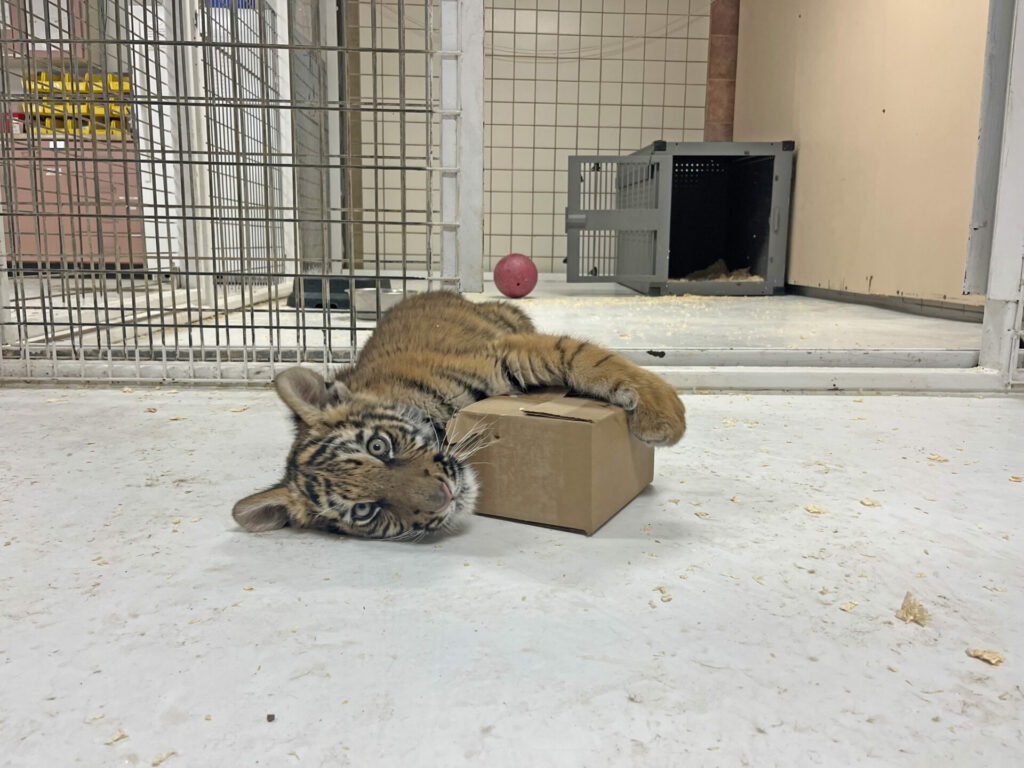 'Authorities spotted a blood trail and followed it to an unlocked trailer and that's where the tiger was found.
'New Mexico bans residents from keeping tigers as pets and federal law now prohibits private owners from keeping tigers as pets or for breeding purposes.'
For more articles related to animal welfare visit our Change section here