Looking to know more about the global challenges we face without leaving the house? Then head over to Netflix, where a wealth of documentaries from climate concerns to consumerism will not only give you food for thought, but may even galvanise you into positive action. Here are the five that we have on repeat…
SEASPIRACY, 2021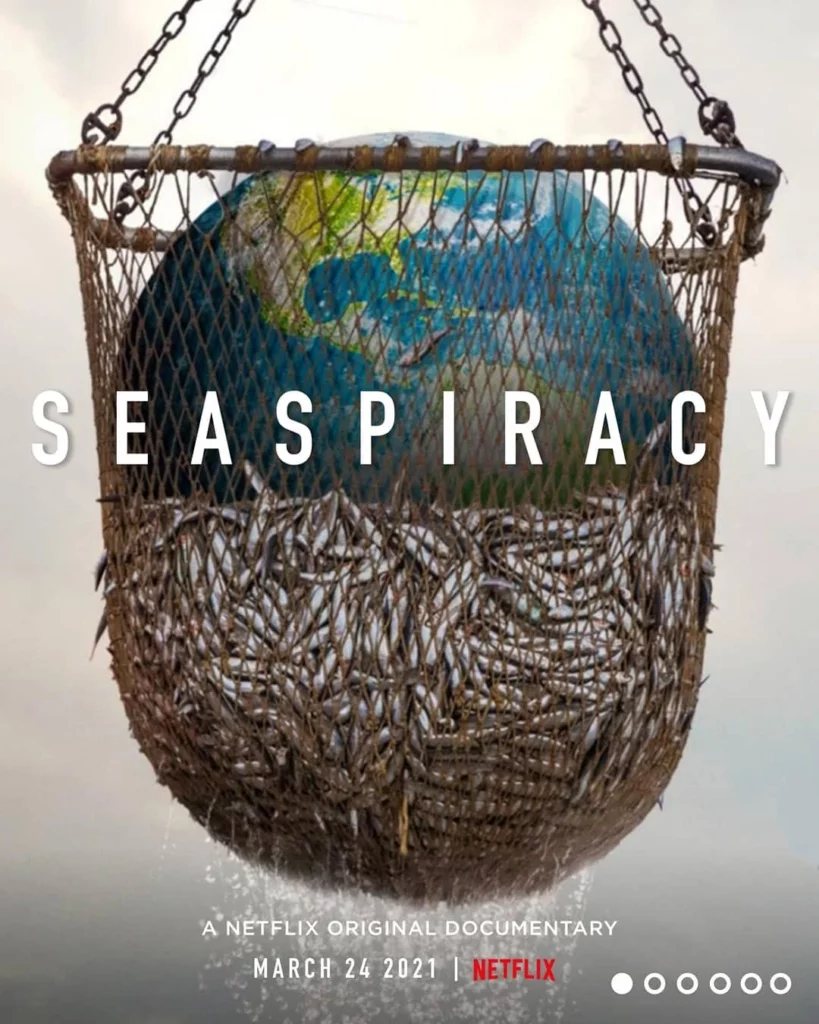 This hard-hitting documentary, directed by Ali Tabrizi and the award-winning team behind Cowspiracy, looks at hugely harmful global commercial fishing practices and urges viewers to stop feeding into the multibillion-dollar industry for the sake of our oceans and ultimately, our planet. While the 90-minute Netflix blockbuster has come in for criticism from viewers and those involved – alleging comments were taken out of context and erroneous facts – we still think it's a must see. Even if it's no easy watch.
Casting a wide net over marine issues, Seaspiracy takes viewers on a thought-provoking whistle stop tour of the oceans and all the practices that are having devastating impacts on its marine life, most notably overfishing which Tabrizi reveals is more dangerous for the environment than deforestation. Littered with alarming revelations over the course of the documentary it serves up some highly unappetising facts: 5 million fish are killed every minute; 50 million sharks a year are caught in nets as by catch (caught unintentionally while fishing), 40 per cent of all marine life caught gets thrown overboard as bycatch; an estimated 250,000 sea turtles are captured, injured or killed annually by fishing vessels; many viewers have vowed to no longer eat fish after watching the film, agreeing with its bleak conclusion that commercial fishing is the ocean's biggest threat.
While this whistleblower documentary may be a fishy mix of fact and fiction, we say watch it then make informed decisions about whether you want to take the bait.
Watch the Trailer
David Attenborough, A life on Our Planet 2020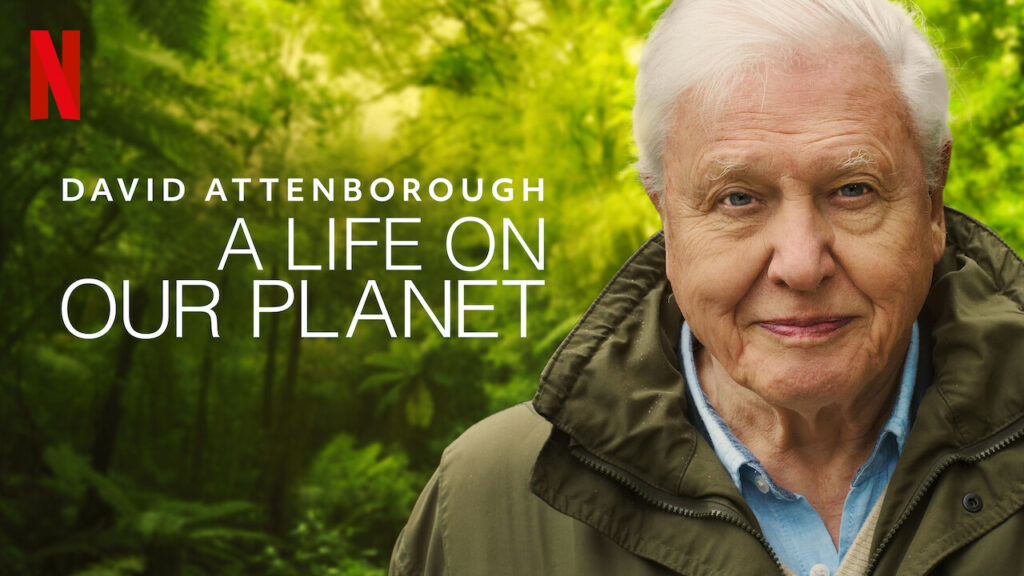 David Attenborough, the world's favourite environmentalist, conservationist and most recently, the United Nation's Champion of the Earth returned in 2020 with another awe inspiring, if not alarming, documentary. In this moving film, the English natural historian and author reflects on his 60-year career and the monumental changes he has witnessed in biodiversity over his lifetime.
Not known to shy from the truth in his documentaries, here the acclaimed naturalist – who is uncharacteristically onscreen throughout much of this documentary – presents what we may face in the future if humanity continues its unsustainable path or as he calls it, "humanity's blind assault on our planet," envisaging the demise of entire eco systems and continuous climate change catastrophes that culminate in a mass extinction. However, within the 80 minutes, he also focusses on small but successful, sustainable solutions and paves out the steps we need to take to ensure the survival of our planet.
A Life on Our Planet is a challenging and emotive last request for us to cherish the world as he does and in so doing, help to restore the world's desperately needed environmental balance.
Watch the Trailer
Tiger King: Murder, Mayhem and Madness , 2020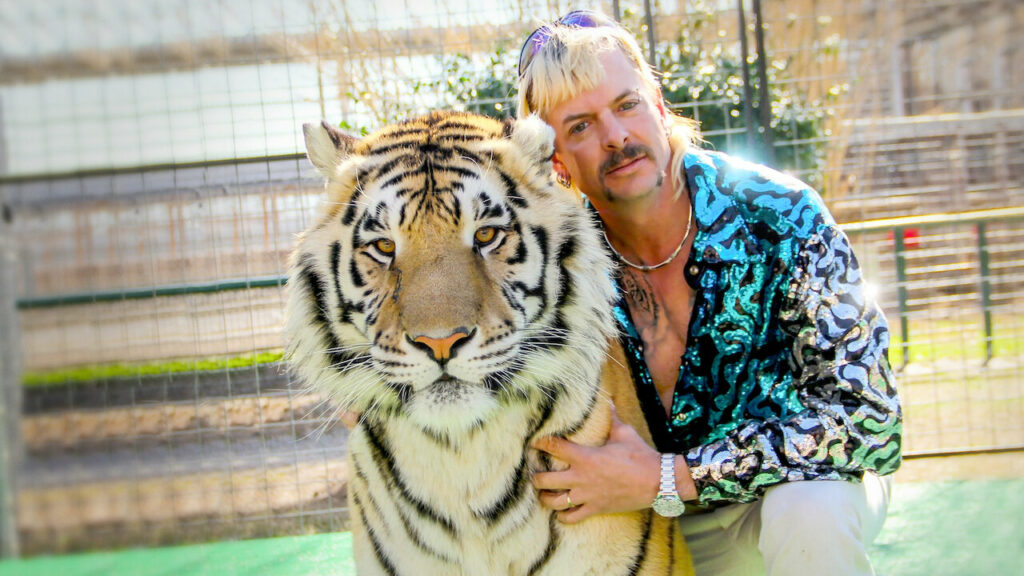 The title, Murder, Mayhem and Madness is a succinct summery of this unashamedly bizarre docu-series. Seven episodes follow the almost unbelievable story of Joe Exotic, nicknamed the "Tiger King," owner of G.W. Zoo for exotic animals in Oklahoma, who is currently serving a reduced 21-year sentence in a federal medical facility for the attempted murder of animal rights activist Carole Baskin, and violating the Endangered Species Act by killing five tigers and selling tigers across state lines.
The Netflix series follows the life of Joe Exotic, from running an apparently successful private zoo of over 200 tigers and big cats, to attempting to run in the 2020 US Presidential elections, and then allegedly hiring someone to murder the animal rights activist dedicated to shutting down his zoo.
This mind-boggling miniseries investigates the minds of Americans addicted to collecting and illegally breeding tigers, through the dubious character of its protagonist and his petting zoo's cycle of breeding and exploiting big cats. While this is at the base of it a binge-worthy true crime show, Joe Exotic aside, you'll find Tiger King also takes a long hard look at animal rights.
Watch the Trailer
Rotten Season 2, 2019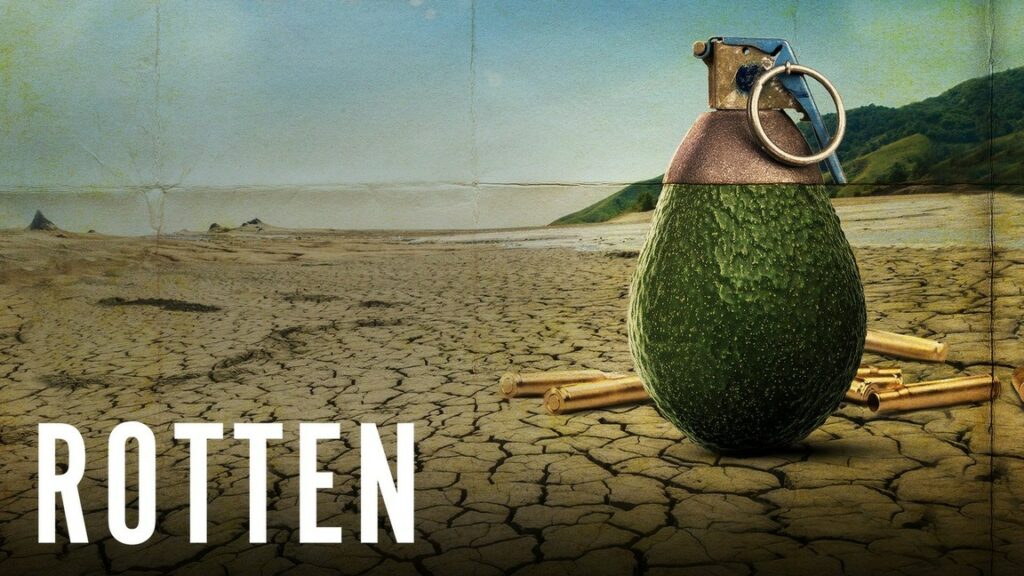 From cocoa farmers often earning less than a one dollar a day from a chocolate industry that's worth 100 billion dollars to learning that world superfood, the avocado is held firmly in the grip of violent Mexican cartels, Rotten investigates corruption and the unsavoury truths that taint a lot of today's favourite food products
Season 2 much like the first, is divided into sobering hour long stories that investigate individual industries, with the focus this time around on avocados, chocolate, water, and sugar amongst others. These documentaries explore the supply and demand mechanisms for these products and highlight the issues faced by farmers trying to keep up with an insatiable global appetite. The series uncovers corporate misconduct from those who control the food that we eat and shortcomings by governments who have the power, but apparently not the will, to regulate them.
WHAT THE HEALTH, 2018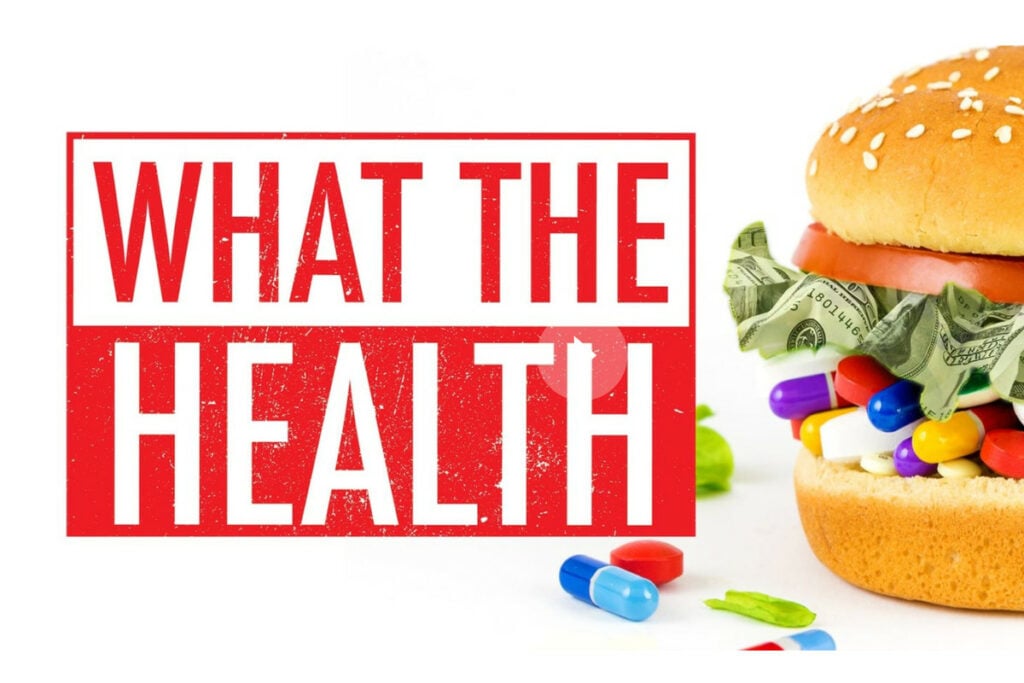 What the Health is a follow-up film from the creators of the award-winning documentary Cowspiracy, that pushes the link between diet and disease. It focuses on how what we eat affects our health (and the environment), and investigates the government corruption that is allegedly costing the layman trillions of dollars in healthcare and, keeping everyone sick. The solution? We all need to be vegan. And while that may not be so bad for the planet, the reasonings given here should be taken with a pinch of metaphorical salt.
It's the vegan agenda that pushes this documentary, with co producers Kip Anderson and Keegan Kuhn setting out to prove that meat and dairy consumption is directly responsible for most of our current major health concerns. The fact-based content such as claims that nearly every disease is caused by what we eat – that one serving of meat a day increases your risk of developing diabetes by 51 per cent; eating one egg a day is the equivalent of smoking five cigarettes a day – has been labelled as misleading and biased by some, especially the anti-vegan community. Supporters, on the other hand, say there is little wrong with having conversations about the values of a plant-based diet.
While it may have mixed reviews, we have included it here because a lot of the content is noteworthy. Like we said at the start, these documentaries may not change your life, but they will make you think. Watch this one and decide for yourself.