Search and rescue crews combing through devastated homes in Hawaii are likely to find 10 to 20 more victims per day, the governor has warned.
The death toll from the fire now stands at 99, making it the deadliest US wildfire in more than a century.
Governor Josh Green told CBS News it could take up to 10 days to learn the full death toll, as the number of missing now stands at around 1,300.
He added that search and rescue teams have scoured 25 per cent of the area affected by the fire.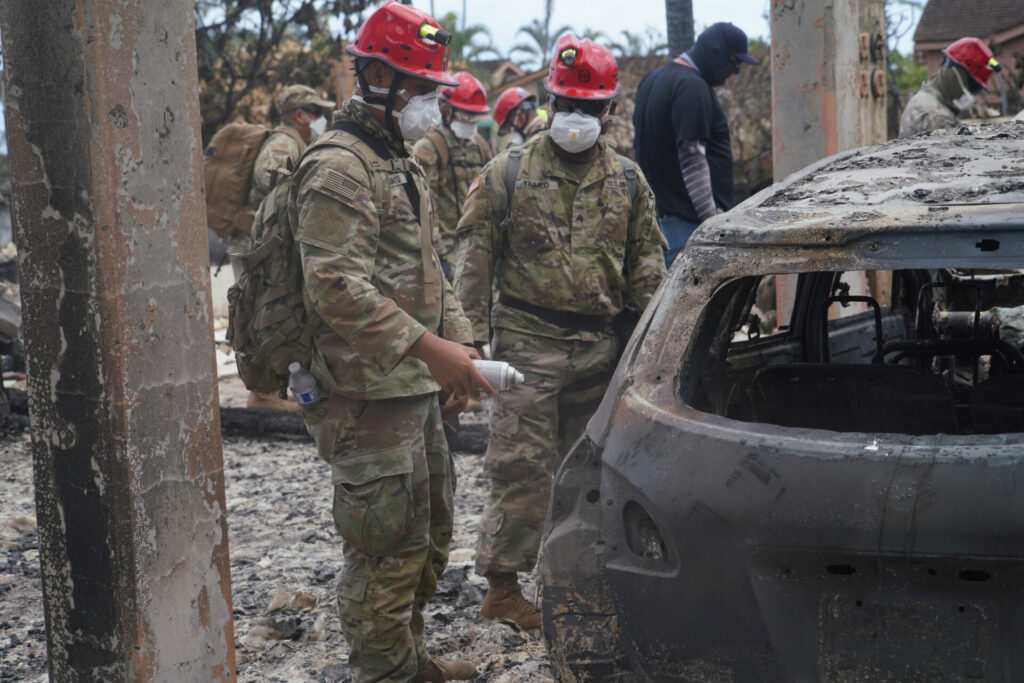 The flames fanned by strong winds from Hurricane Dora, and unusually dry conditions on the popular tourist island, have wrecked the historic town of Lahaina, in Maui County.
As the fires raged adults and children were forced to dive into the ocean for safety, while military Black Hawk helicopters dumped water on the burning buildings.
'We just had the worst disaster I've ever seen. All of Lahaina is burnt to a crisp. It's like an apocalypse,' said Mason Jarvi, a local resident who escaped from the city.
The fires appear to have burned first in vegetation and rapidly spread into populated areas as wind gusts of over 100kph rocked the island. Flames reached coastal Lahaina with what onlookers called 'alarming speed and ferocity', blazing through intersections and leaping across wooden buildings in a town centre that dates to the 1700s.
Residents ran on to crowded roads, some of which were blocked with flaming debris. The US Coast Guard rescued 14 people, including two children, who had jumped into the water to escape.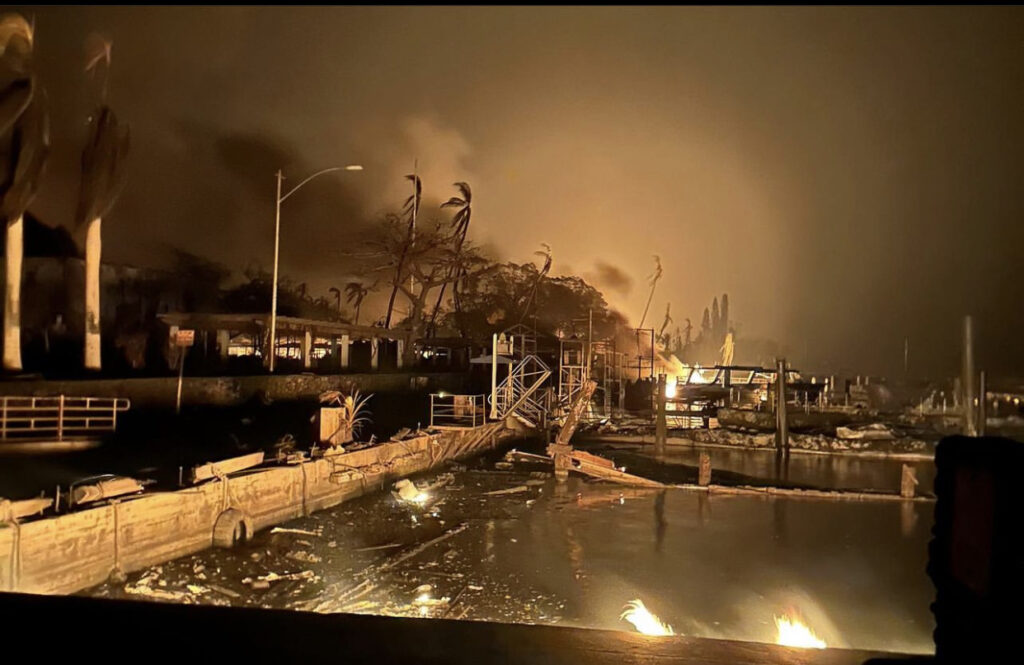 'This was a classic wild land urban interface fire where there was a vegetation fire but it moved into an urban area and started burning structure to structure,' said the climate scientist Daniel Swain, based at UCLA, who is studying how extreme events are changing on a warming Earth.
Hawaii faces drought conditions and was in the midst of its dry season when Hurricane Dora, several hundred miles away, brought especially strong winds. The islands are sandwiched between high pressure to the north and a low pressure system associated with Dora, several hundred miles away, said Jeff Powell, a meteorologist in Honolulu.
The climate crisis, driven by fossil fuel use, is increasing the frequency and intensity of extreme weather events, including wildfires like the ones Maui is grappling with, say scientists.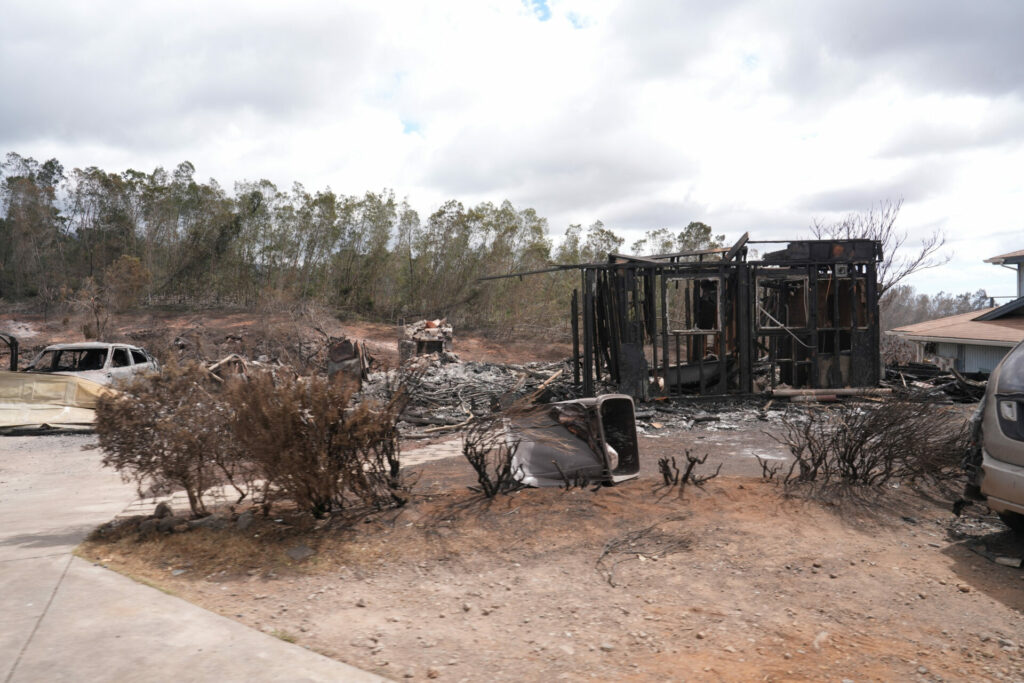 Clay Trauernicht, an expert in fires at the University of Hawaii, said the wet season could spur plants like Guinea grass, an invasive species found across parts of Maui, to grow as quickly as 15cm a day and reach up to three meters tall. That grass creates a tinderbox that's ripe for wildfire as it dries out.
'These grasslands accumulate fuels very rapidly,' Trauernicht said. 'In hotter conditions and drier conditions, with variable rainfall, it's only going to exacerbate the problem.'
Climate change not only increases the fire risk by driving up temperatures, but also makes stronger hurricanes more likely.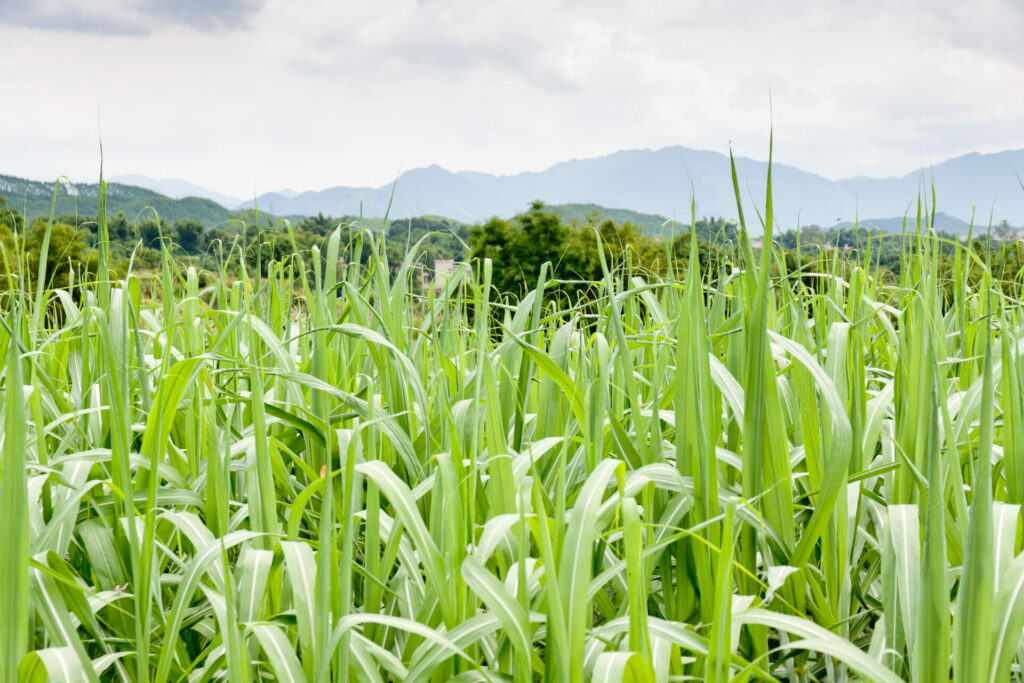 'These kinds of climate change-related disasters are really beyond the scope of things that we're used to dealing with,' said Kelsey Copes-Gerbitz, a postdoctoral researcher at the University of British Columbia's Faculty of Forestry. 'It's these kind of multiple, interactive challenges that really lead to a disaster.'
The situation in Hawaii recalled scenes of devastation elsewhere in the world this summer, as wildfires caused by record heat forced the evacuation of tens of thousands of people in Greece, Spain, Portugal, and other parts of Europe, and western Canada suffered unusually severe fires.
US President, Joe Biden, said he had 'ordered all available federal assets on the islands to help with response'. He expressed his condolences and said that he and his wife Jill's 'prayers are with those who have seen their homes, businesses, and communities destroyed'.