Climate crisis activist Greta Thunberg warned Glastonbury festival-goers the world faces a 'total natural catastrophe' in a surprise appearance on the Pyramid Stage that was strewn with a mountain of litter after her speech.
The 19-year-old Swede led chants of 'climate – justice' and called for action saying the climate crisis is not 'the new normal' and that it would worsen 'until we prioritise people and planet over profits and greed.'
She told the 200,000 revellers gathered at the first festival being held in three years because of the pandemic: 'The forces of greed and profit and planetary destructions are so powerful that our fight for the natural world is limited to a desperate struggle to avoid a total natural catastrophe.
'We should be fighting for people and for nature, but instead we are fighting against those who are set on destroying it. Today our political leaders are allowed to say one thing then do the exact opposite.
'They can say we are in a climate emergency as they open up new coal mines, new oil fields, and new pipe lines. It has not only become socially acceptable for our leaders to lie, it is more or less what we expect them to do.'
But Greta, who is releasing a book in October, told the huge crowd that we should still all believe by working together we could achieve the impossible.'Hope is not something that is given to you. It is something you have to earn, to create. It cannot be gained passively from standing by passively and waiting for someone else to do something,' she said.
'It is taking action. It is stepping outside your comfort zone. And if a bunch of school kids were able to get millions of people on the streets and start changing their lives, just imagine what we could all do together if we try.'
With paper notes in her hand, she spoke for around ten minutes on a range of sustainability issues, particularly governmental 'greenwashing'.
'Do not let them drag us another inch closer to the edge. Right now is where we stand our ground.'
Appearing on the Pyramid Stage just hours before a headline set from veteran rocker Paul McCartney, she was introduced on stage by the Glastonbury co-organiser Emily Eavis, who described the Swedish teenager as 'the most inspiring speaker of this generation'.
The Pyramid Stage has a backdrop showing Professor Ed Hawkins's warming stripes, a graph that represents the gradual rise in global temperatures over two centuries. In 2019, there were murals of the environmental activist and school striker all over the festival with the slogan 'What would Greta do?'
Thunberg blamed world leaders for failing to halt the climate emergency.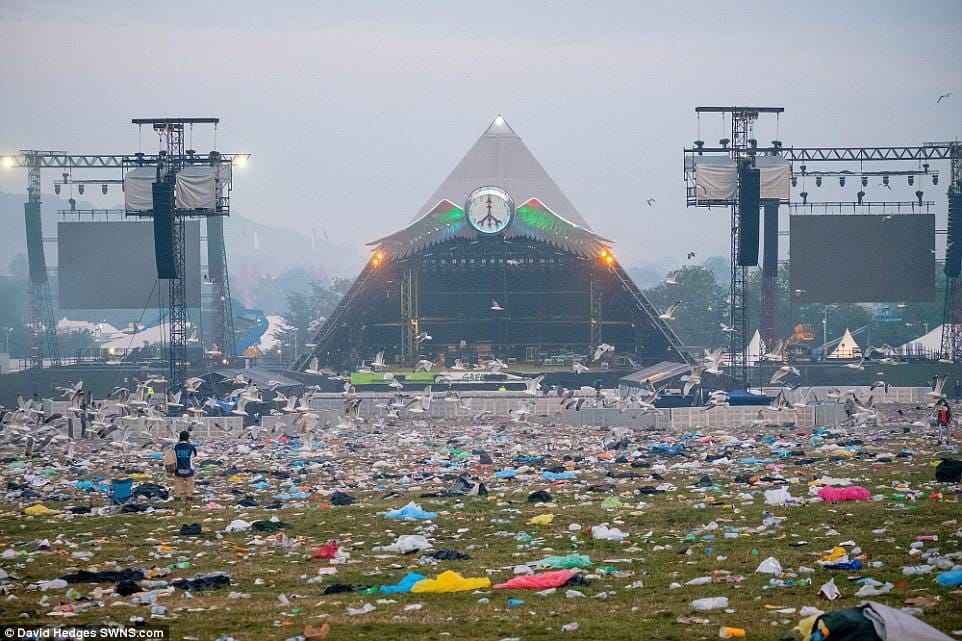 She accused world leaders of 'actively creating loopholes' which benefited destructive industries adding they 'claim to be climate leaders while at the same time expand their nation's fossil fuel infrastructure'.
Thunberg said: 'These crises are the biggest story in the world. And it must be spoken as far and as wide as possible, as far as our voices can carry and even further still.
'It must be told in the articles, newspapers, movies and songs; at breakfast tables, lunch meetings, family gatherings; in lifts and bus stops; and in rural shops … and music festivals like Glastonbury.'
But after she left the stage and the festival ended, the area at Worthy Farm, Glastonbury, in Somerset, was strewn with litter despite festival organisers banning single-use plastic. Bags, plastic water bottles and a mountain of litter were left behind along with tents which are hard to dispose of.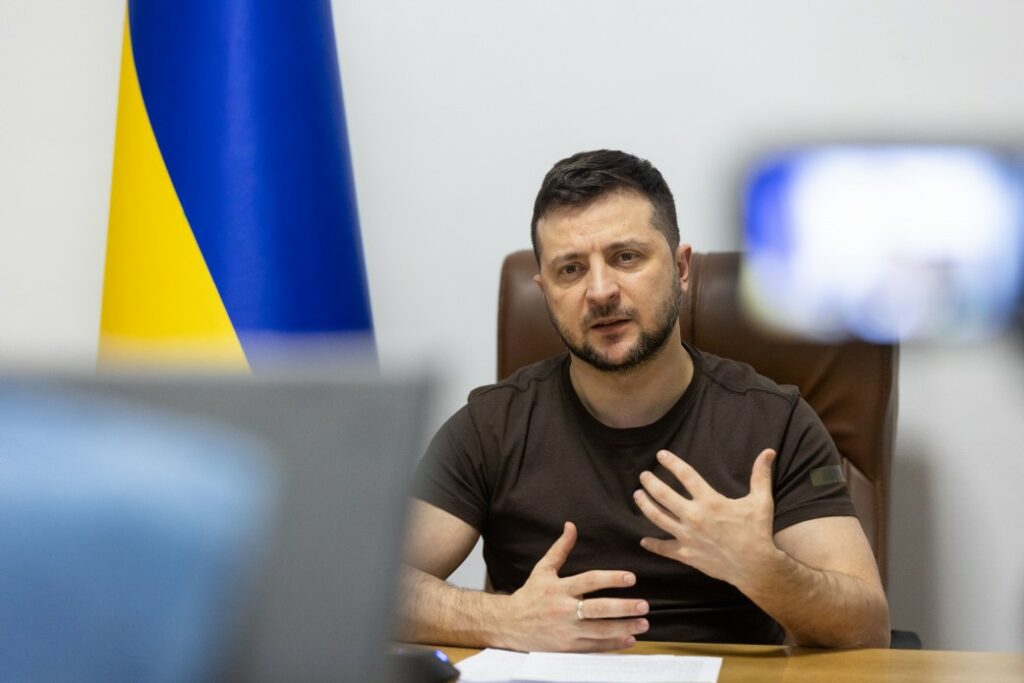 Thunberg's was the second high-profile speech of the festival after the Ukrainian president, Volodymyr Zelensky, delivered a video address.
He described Glastonbury as the 'greatest concentration of freedom' in the world as he urged the crowd to put pressure on politicians to end the war in Ukraine.