This Easter around £300 million will be spent on 90 million chocolate eggs in the UK alone, while an estimated $20.8 billion will be spent on Easter chocolate treats in the US. But the sales figures and the rows of brightly packaged Easter eggs filling supermarket shelves across the world hide a bleak reality: The cocoa industry is in crisis.
There is a global shortage of one of the world's most popular commodities. As a result, prices are rising and many manufacturers are relying on 'shrinkflation' to keep the price of their products level. Hershey's, Cadbury and Milka have all reduced the size of products to avoid passing costs on to consumers. You may well find that your eggs are smaller this year.
Without factoring in Easter, chocolate sales are declining overall as prices increase. In the US last year retail sales were down between 2 per cent and 3 per cent. Demand still outstrips supply however, so prices increased 8.2 per cent between July 2021 and July 2022, according to data from market research firm IRI and in London, cocoa futures were up 15 per cent last year.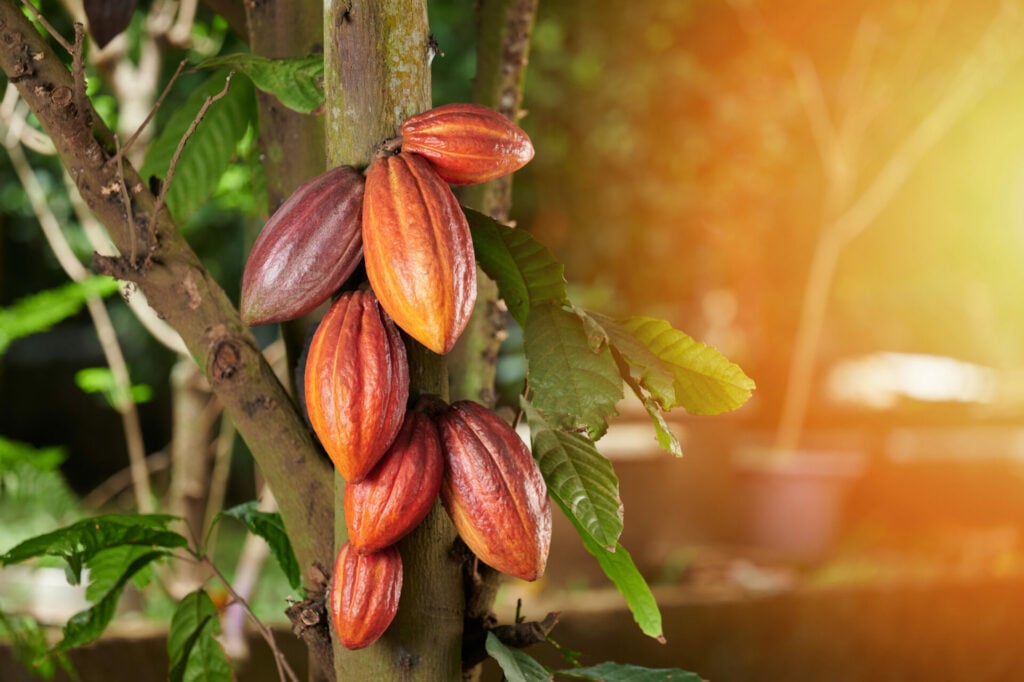 The problems are so acute that in February this year exporters from the world's top cocoa producer, Côte d'Ivoire, were close to defaulting on their contracts due to a lack of beans. They urgently needed up to 150,000 tonnes to honour their commitments, according to sources who attended a crisis meeting between the country's cocoa regulator, the Cocoa and Coffee Council (CCC), and traders and exporters.
Climate Crisis
While the global cost-of-living crisis and rising fertilizer prices are adding to price fluctuations, the overarching problem remains one of supply and the constraints on the global chocolate pipeline are largely a result of the climate crisis which is affecting yields.
Unfortunately for the Easter bunny and anyone with a sweet tooth, the cocoa tree is not well suited to tolerate environmental stresses. They need uniform temperatures, high humidity, abundant rain, nitrogen-rich soil and protection from wind to thrive.
Typically, commercial cocoa crops are grown within 10° north and south of the equator. The world's leading producers are Côte d'Ivoire, Ghana, and Indonesia. Côte d'Ivoire and Ghana produce over half of the world's chocolate. And the best ecosystem for cocoa trees is rainforest. The vast majority of the world's cocoa is produced by farmers who have less than five acres of land.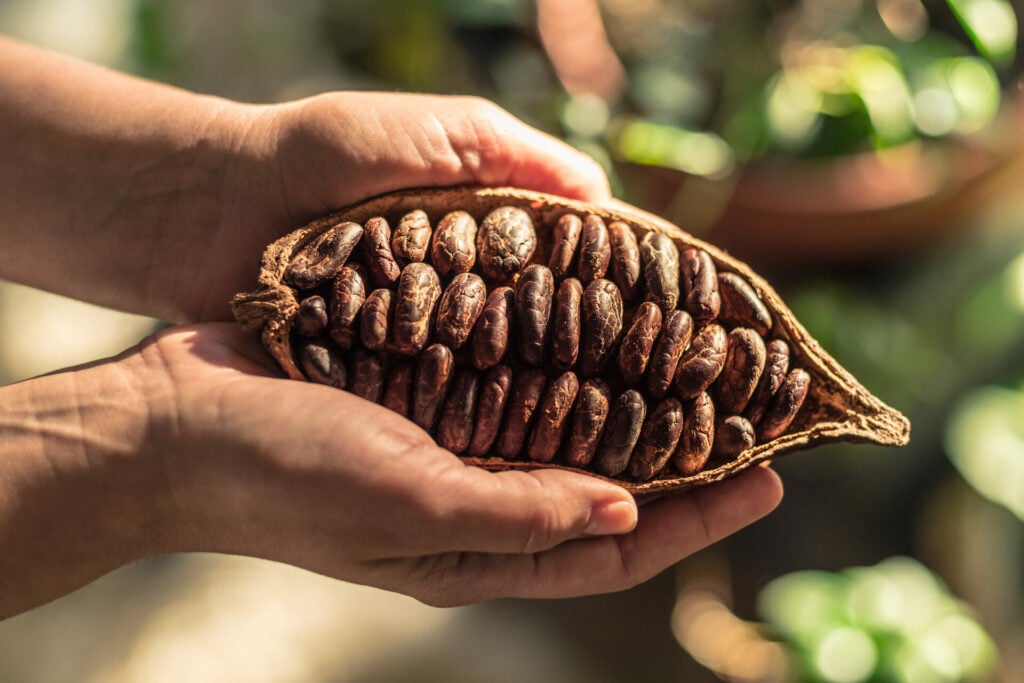 The future looks uncertain for these smallholders as indicated by research highlighted in the Intergovernmental Panel on Climate Change (IPCC) Climate Change 2014: Impacts, Adaptation, and Vulnerability report.
Global Warming
It stressed that without fundamental changes, cocoa growing countries in West Africa will experience a 3.8°F (2.1°C) increase in temperature by 2050, leading to a marked reduction in suitable cocoa cultivation areas.
The report used data from a 2011 paper by Peter Läderach which reported that as ecosystems change due to higher temperatures, forested areas in higher ground will become more suitable for cocoa cultivation. One example given is Ghana's Atewa Range which is a forest preserve where farming is banned. The report concluded that cacao-growing countries may have to choose between growing cocoa or preserving natural habitat.
Another paper, which was produced by the International Center for Tropical Agriculture in Colombia, and delivered at the 2017 International Symposium on Cocoa Research (ISCR), gave a stark warning.
It concluded that the cocoa growing industry was trapped in a destructive feedback loop in which climate change reduces the amount of suitably cultivable land, which drives farmers to cut down more forest to create crop growing areas, which then creates more climate change.
Deforestation
The report concluded: 'Cocoa production will continue to threaten biodiverse forests across tropical countries. Deforestation will exacerbate the effects of climate change by resulting in locally reduced precipitation, addition to emissions from land use change, and diminished barriers to pest and disease spread. Efforts to make cocoa deforestation free are therefore in the self-interest of the cocoa sector.'
The increase in temperature is not the problem per se, the danger comes from the changes in evaporation that the heat creates. The higher temperatures will lead to an increase in evaporation of water from plants and soil but are unlikely to be accompanied by an increase in rainfall, so conditions will become drier. The prediction has led to the forecast that by 2050 chocolate will be extinct.
Amid the grim news there is some hope, however. Organisations are helping cocoa farmers implement strategies to protect their livelihoods and the environment. The Rainforest Alliance, for example, is showing farmers methods to build resilience to droughts, floods, higher temperatures, and changing growing seasons.
A spokesperson for the Rainforest Alliance explains: 'Climate change, combined with unsustainable farming techniques, have caused a crisis in cocoa production—in fact, some regions have already been rendered totally unsuitable for growing cocoa. Longer dry seasons and less rainfall, as well as new pests and diseases can reduce yields and quality, which translates into reduced income for farmers and their families. But by using climate-smart agriculture (CSA) methods, farmers can build more resilient livelihoods and farming systems and help secure the future of chocolate.'
The CSA method assesses the climate change-related risks and needs of a specific farm or farming community, then tackles those challenges using practices chosen to address that particular situation combining different sustainable agriculture methods.
The spokesperson continues: 'The practices a farmer takes to adapt to climate change and improve resilience to it depend on the local circumstances and identified threats. In Indonesia, for example, cocoa farmers increasingly face prolonged dry seasons and extreme weather events, so the Rainforest Alliance is working with them to implement a collection of climate-smart agricultural practices tailored to address those problems such as planting cover crops and producing and applying compost to help improve soil characteristics such as nutrient content, soil structure and moisture content and reduce the need for costly synthetic fertilizers.'
Another method involves planting locally appropriate shade trees to help minimize heat stress and potential damage, such as soil erosion. Known in Brazil as cabruca, this approach involves retaining, or in some cases replanting, other rainforest trees, which provide cacao trees with shade, thereby decreasing temperature and evapotranspiration. The taller trees also provide nutrient-rich leaf litter. Cacao trees cultivated in this approach appear less vulnerable to pests, and the soil better retains its ability to support cacao over the long term.
Other common climate-smart practices that farmers are encouraged to adopt are water retention measures and diversification. In order to mitigate long term yield reductions farmers are introduced to other crops and are also trained in raising livestock or cultivating honey.
'Importantly, all of these activities must also improve farm productivity, so that farmers can make a living to support themselves and their families,' says the spokesperson.
Chocolate Sustainability
Unsurprisingly big cocoa producers, who have most to lose if chocolate becomes extinct, are also paying attention to the warnings. Last year Cadbury chocolate-maker Mondelez International pledged to spend an additional $600 million by 2030 on efforts to combat deforestation in cocoa, as well as child labour and farmer poverty.
The commitment brings its total spend on cocoa sustainability since 2012 to $1 billion and comes as multinationals face increased reputational and legal pressures to clean up their global supply chains.
The real game-changer, however, looks likely to be genetic modification. In 2018 Mars, makers of Snickers, M&Ms, and Twix, pledged $1 billion to make its business more sustainable and as part of the programme set up a research partnership to develop genetically edited cacao plants able to withstand harsher conditions brought on by climate change.
The collaboration with the University of California Berkeley is exploring gene editing using CRISPR-CAS9 technology with the ultimate aim of making seedlings that can handle warmer and drier climates. CRISPR is a proven technology and allows scientists to make precise cuts in a strand of DNA, removing defective or detrimental portions of the DNA and replacing it with a healthy part that bonds with the DNA strand. The Berkeley research team is headed by Jennifer Doudna, the creator of CRISPR.
If effective, the technique could be used to edit other endangered crops and help ease global food shortages brought on by climate change related weather extremes, drought, and diseases, which would be sweet relief for a warming world.