Sitting alone on a rocky outcrop, watching the sun set over the sea, silence all around save for the sound of birds and the waves below, I feel a million miles from my own life. Time feels like it's on pause, worries have faded away, and instead of thinking about what needs to be done next, or looking nervously at my watch wondering where I need to be, the only thing on my mind is how beautiful the view is, how big the sea seems, and how thoroughly calm I feel.
I'm on Sark – one of the Channel Islands accessible only by ferry and the perfect place to retreat from the world. There are no cars allowed, only bikes and the odd horse and cart. Sark – in the Channel between England and France – is a 'Dark Sky' island where light pollution is so little that the stars shine brightly.
Days are spent cycling around the island, often on mud tracks off the beaten track, or bathing in the sea in hidden coves. There are cafes and restaurants – though only a handful – and all are comfortable and relaxing, serving up seasonal dishes made with fresh, local ingredients. The accommodation, some offered by the Sark Estate, along with independent hotels or self-catering houses, has the same simplicity.
Overall, being here is an escape from normal life, and as I soak up its serenity it occurs to me that this is how I imagine a retreat' should feel.
I've never been on one but retreats seem to be the 'done' thing these days. There are wellness retreats, mindfulness retreats, fitness retreats, mother and baby retreats and a million others. There seems to be a retreat for all seasons and reasons.
Most are in gorgeous locations, offering organised classes from yoga and meditation to journaling; some offer high end carefully-crafted menus or meat-free, juice-filled regimes, while many also come with a hefty price tag. Great, I'm sure, but have we lost the plot when it comes to retreats?
Look up the meaning of the word, and in its simplest form it means to 'withdraw or draw back' – there's no mention of it having to be luxurious, organised, in a certain location, done in a certain way, or to be something you can only do if you have deep pockets.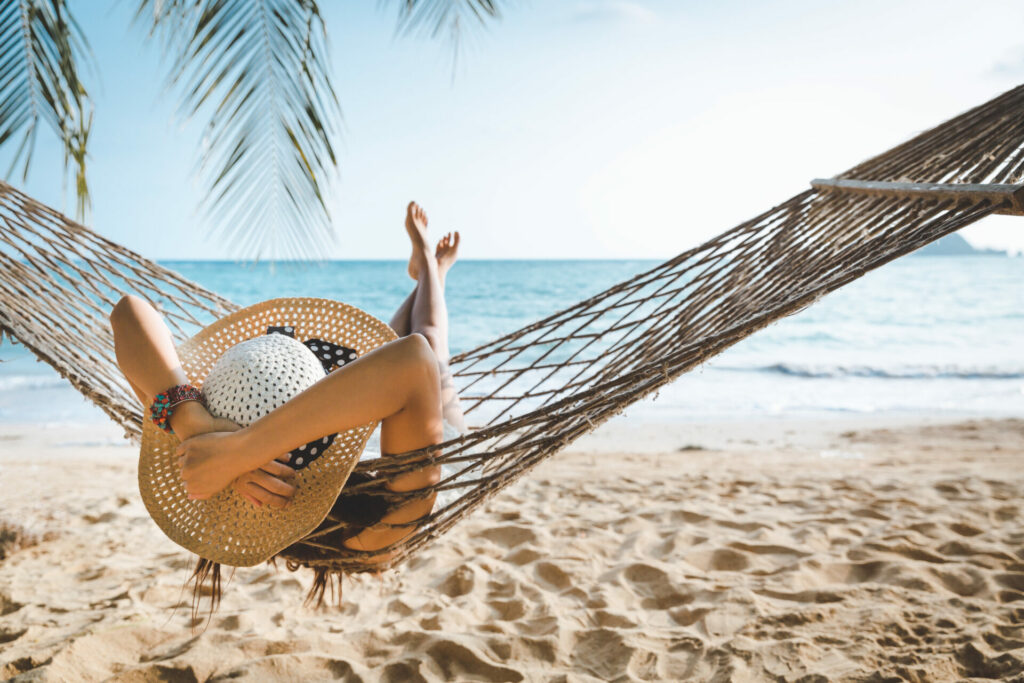 Sitting atop that clifftop in Sark, it occurs to me that a few days on this island – for the cost of a flight and a ferry then whatever of the range of accommodation you choose – is having the same effect that I think a retreat would. The calm, the escape, the retreat from the stresses and strains of a busy, time-starved life, yet without organised activities or an over-priced bill at the end.
And it's not just me that believes you can easily recreate the same feelings and get the same benefits from a retreat without actually going on one.
'Stepping away from your day to day routine can give you a perspective on it and help you to problem solve with the benefit of distance,' says qualified psychotherapist and sociologist Dr Kathrine McAleese. 'Time spent in a beautiful environment, free from the mental load of your home life can open up creativity and spark new ideas to live differently when you return home. In addition, a [DIY] retreat can bring out a different side of you in the same way that going on holiday and dressing differently can do.'
Achieving all of those benefits doesn't necessarily require a swanky resort or far-flung destination, says Dr McAleese. It can be as simple as a change of routine to having time, or anything that helps relieve you of the mental load that comes with our busy lives.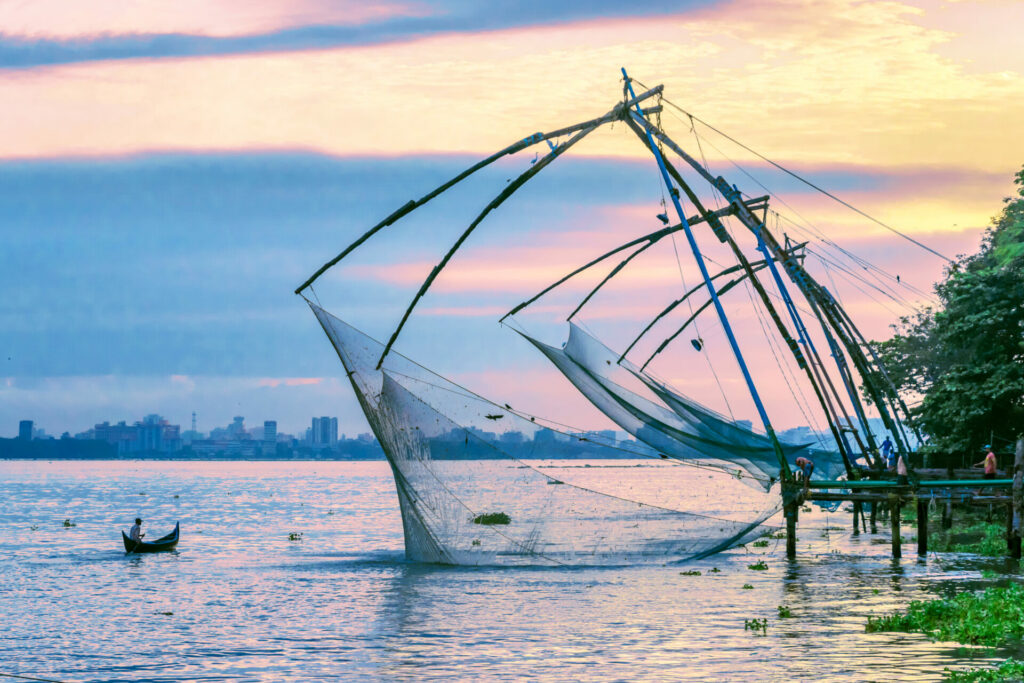 'A good retreat gives you a different rhythm to your days than your usual schedule,' she says. 'If you have meetings back to back all day – even if some of them are yoga – it's not a retreat. A good retreat will hold space and time for you to decompress, and have time with your own thoughts. It will give you a break from the mental load you often carry at home, so you're able to switch off from all the tasks that need thinking ahead about and accomplished each day.'
Carefully-selected activities can help enhance feelings of wellbeing, she says but the key is perhaps in that careful selection.
As Jason O'Callaghan, a Mayo Clinic published psychologist and clinical hypnotherapy director at The D4 Clinic, points out what is a retreat for one person might not have the same positive impact for someone else.
'The benefit of a retreat will often depend on your personality type and lifestyle factors,' he says. 'Those in a highly stressed daily life with work, kids, and long commutes may find benefit in any type of 'power down' that allows the mind and body to recharge but it does not have to be an expensive type of retreat. A self-care day or weekend can be just as good.'
Perfect Day
Such tactics are known as 'planning your perfect day', says Jason, and can be the simplest or smallest of things. 'For some it may be sleeping without an alarm, breakfast in a nice hotel or coffee shop. It could be listening to some mindfulness or self-hypnosis, going for a swim and hot tub in your local pool or. meeting up with a friend for lunch. Most of these can be done with little or no cost and have the same benefits to your body, mind and nervous system.
'Others, however, may not benefit from certain types of retreats. If you suffer with anxiety, maybe self-isolation on a remote island may not be for you. So it's important to look at what you will enjoy doing to recharge and look at cost effective ways you can do it in a way and to a budget that suits you.'
A quick straw poll among friends and it's clear that the ideal retreat is, indeed, different for everyone. For one friend it's annual trips to Kerala, staying in a £10-a-night hut on the beach, doing yoga every day, and spending time alone. A fan of doing her own thing when it comes to relaxation, on another occasion she took herself off to a remote cabin in Finland, where the only 'to do' list involved keeping a wood-fired hot tub stoked, along with the fire inside, then spending her days swapping between the heat and the cold lake, miles away from anyone.
Off-Grid Escapes
Off-grid' escapes are more popular than ever, with accommodation sites like Weekend Candy and To Wander offering up cabins, huts and other quirky accommodation in areas of natural beauty in the UK aimed at providing the perfect retreat without going on an organised trip.
The busy mums in my life might not manage extended breaks away, but a lengthy bubble bath in peace is considered by many a retreat in and of its own right, or even a night away in relative simplicity – no luxury or yoga classes required.
As I dream of my own perfect retreat from life, that moment in Sark keeps springing to mind, and I find myself seeking out similar destinations, all of them remote, rugged, and sparsely-populated places, where I dream of spending days in solitude, walking, thinking, breathing in the air and marvelling at big landscapes and quiet, far away from the million-miles-an-hour of life at home.
But one thing is clear, from my own hop to the Channel Islands, or my friend's escapes to far flung places that she organises herself, it's us to define our own withdrawal from the stresses and strains of life – and it doesn't have to break the bank or be straight out of a glossy marketing brochure. Here's some inspiration to create your DIY retreat:
Sark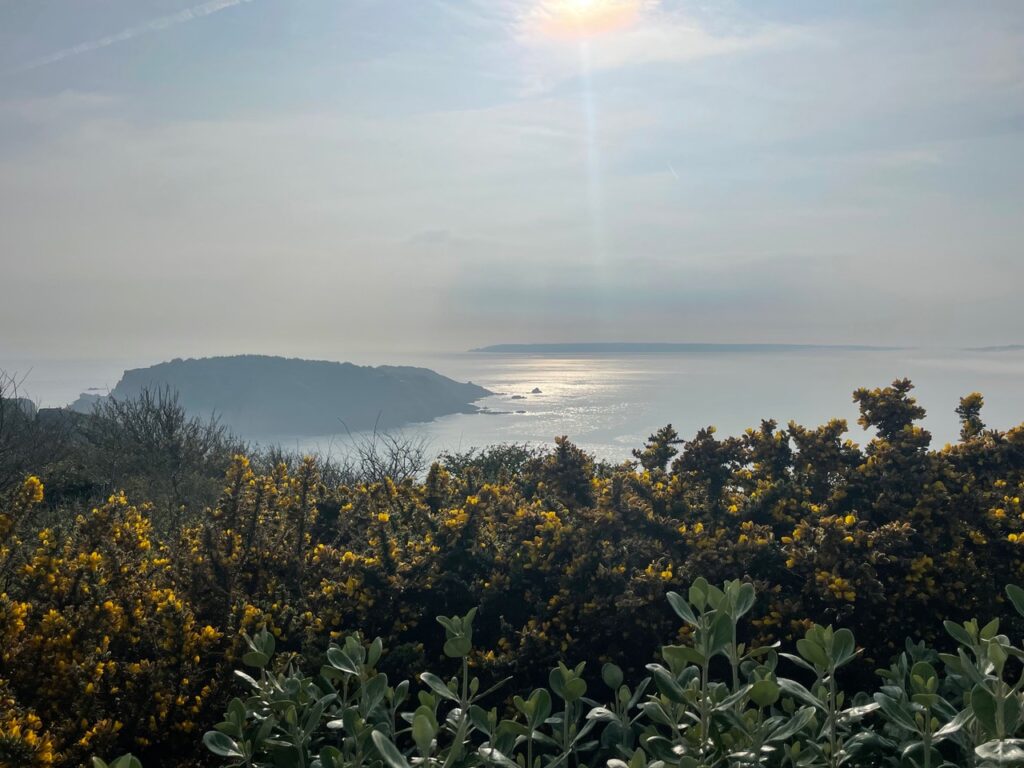 With no cars and no street lights, making it a Dark Sky destination, not to mention the sheer rugged beauty and lack of people, Sark is the perfect place to escape from it all. Spend days cycling, walked, swimming or just sitting in peace, far away from traffic, noise and urban life in this Channel Island.
Finland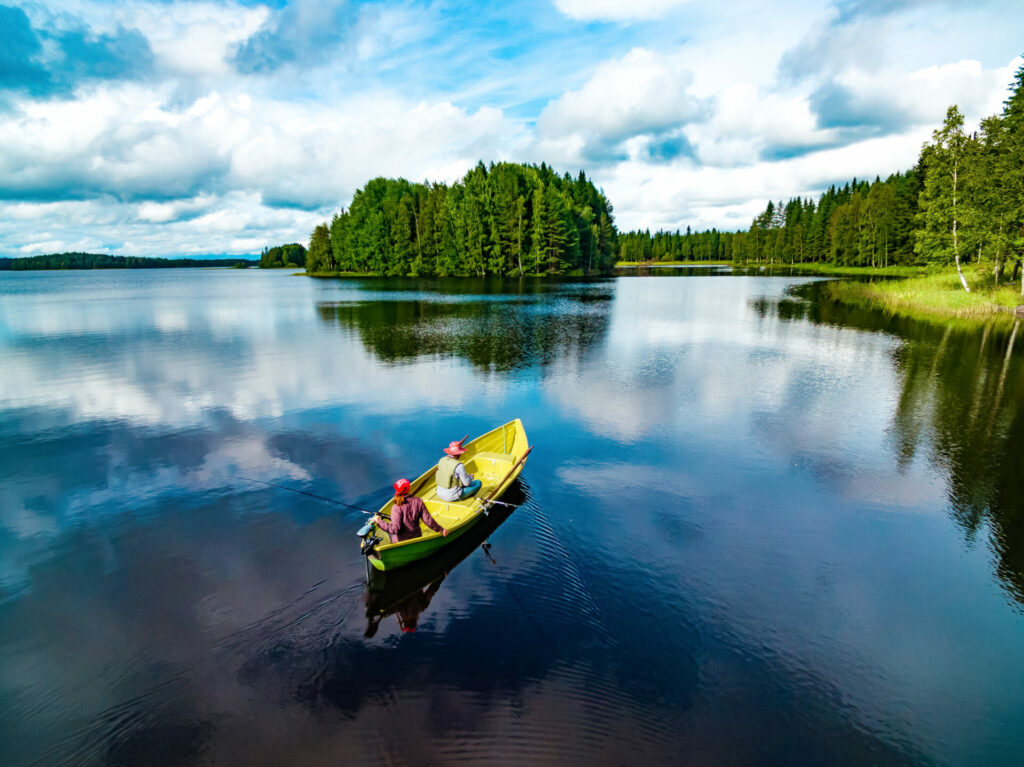 The Finnish are often dubbed the happiest people in the world, and a lot of that is down to lifestyle. Embrace that experience and the beauty of Finland by taking yourself away to a cabin by a lake, where your time is occupied with the simplest of tasks such as keeping the wood-fired hot tub going, and jumping from a sauna into an ice cold lake. Good for the body, the mind, and the soul.
Rodrigues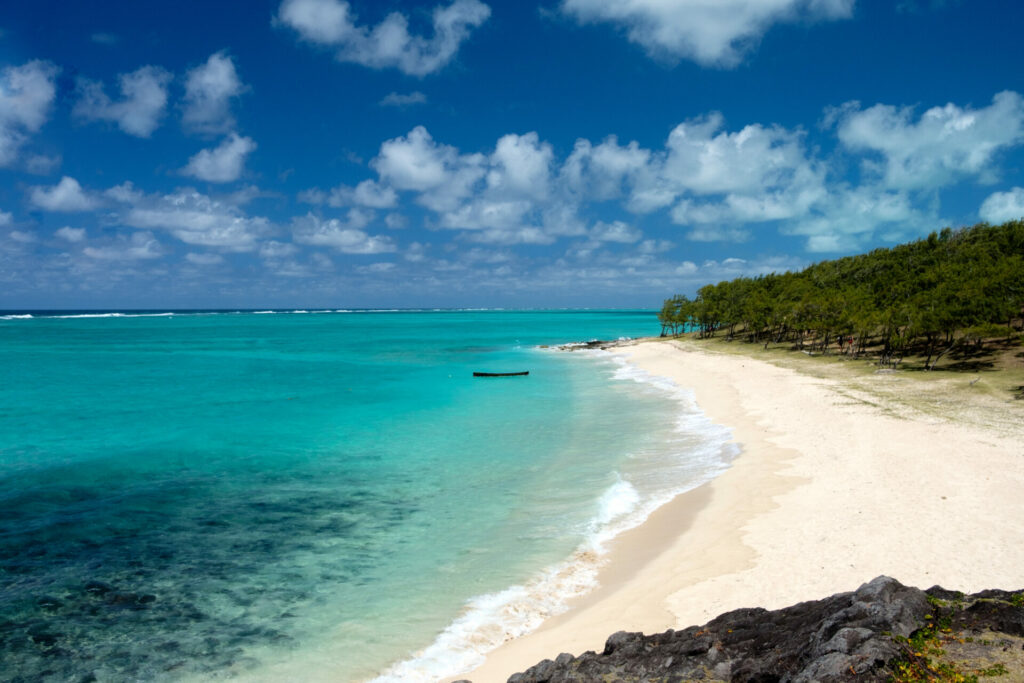 Mauritius might have a reputation for luxurious serenity and Insta-worthy beaches and views, but 600km north is Rodrigues, one of the world's most remote inhabited islands, with all the beauty of Mauritius but none of the airs and graces.
Scotland/Skye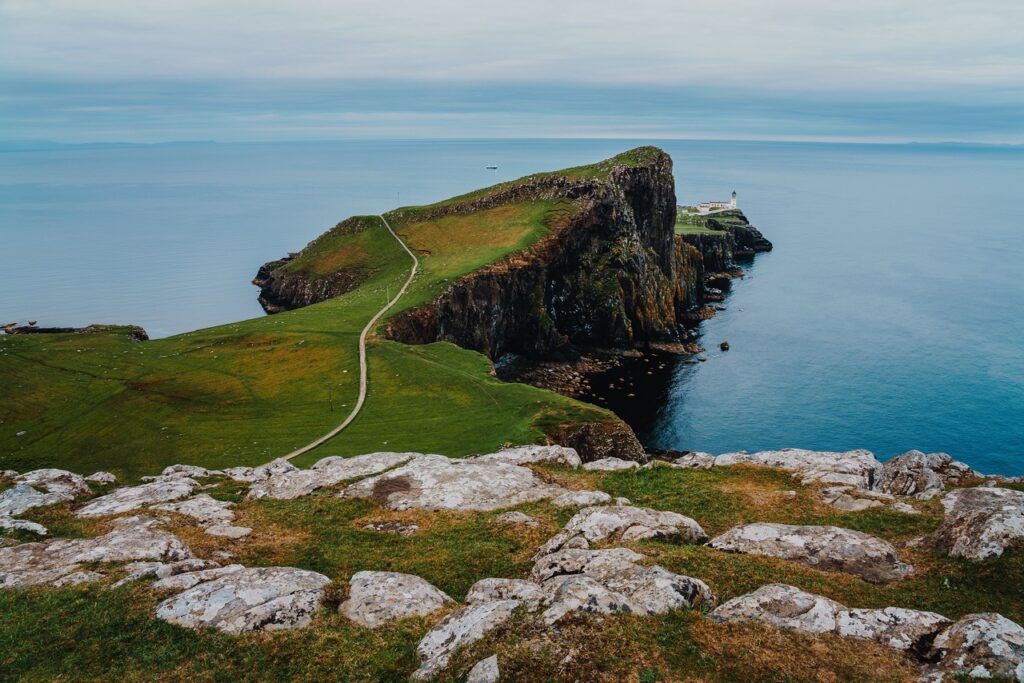 The Scottish Islands – whether it is Skye in particular or some of the other sparsely populated islands – are known for their beauty and remote tranquility. Perfect to retreat from a busy life and take in scenery, whether walking, hiking or cosying up in the quiet.
Kerala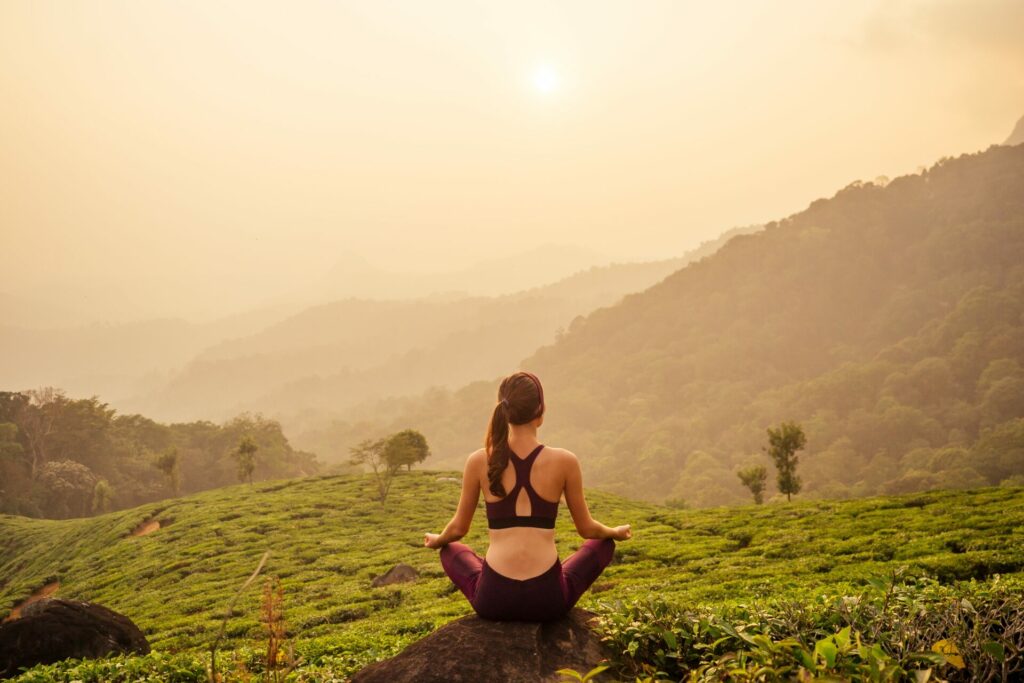 While Goa might be a bit of a party destination, Kerala has a calmer pace. You'll find plenty of organised retreat options, all reasonably priced. But it's also fairly easy to plan your own, renting a budget place to stay and visiting an Ashram or indulging in your own meditation, yoga or whatever makes you happy.