Remember when jetting off on a luxury vacation really was a break from work – and you could slope off to a sustainable water bungalow in the Maldives or a treehouse in the rainforest of Borneo knowing that your colleagues and boss couldn't reach you? Now, thanks to technology in even the remotest resorts, there's no such thing as down time. 
Having a great time in Havana? That doesn't stop an email from your boss asking if you could just spend a moment – meaning all afternoon – checking an urgent report. 
Unwinding in Umaid Bhawan Palace in Jodhpur? That won't stop a barrage of whatsapp messages from your CEO's PA expecting you to carry out last minute budget cuts, approve a client's ad campaign or amend a report on media spend. 
Switching Off On Off Grid Holidays
It seems there isn't anywhere on earth where you're out of contact and colleagues and superiors won't let far-flung locations, time differences and your need for a little rest and relaxation get in the way of work.
But all this is detrimental to your health. Going on off grid holidays – and shutting off from the office – lowers your blood pressure, helps you sleep better and stops work-related stress. It reduces the risk of heart attacks and anxiety, while falling blood glucose levels lowers the risk of diabetes, helps you lose weight and boosts energy levels. Experts say these benefits can be seen for months after travelling. 
'We all need Life Balance not Life/Work balance, which is outdated,' says Ches Moulton, author of Choice & Change – How to have a healthy relationship with ourself and others (£4.99 Amazon). 'Before lap tops, mobiles and tablets, we could divide up the time spent at the office working and the time at home with your family.
'Now we can take the office with us, or the office can follow us wherever we go, even on our holidays. We have to find the courage to – literally – switch off when we go away.'
Time out on off grid holidays will actually help our careers as we boost our brain power and motivation through having different experiences away from the office, Moulton, a therapist who works with high achievers, insists.
But it's hard to do because of fear and stress. 'We're afraid of losing the connection with the boss and all we imagine that could entail, with the clients, prospects, colleagues, and others. But with proper planning and notifications (the out of office!) prior to going away we can relax and enjoy our holidays.'
So, in this age when we're all used to working 24/7, it's vital for our health, not just our happiness, to recharge our batteries and enjoy a holiday without the worry of work.
Here are our favourite luxurious resorts and hotels for the ultimate off grid holidays where we guarantee the boss can't reach you…
The Landmark, Mandarin Oriental, Hong Kong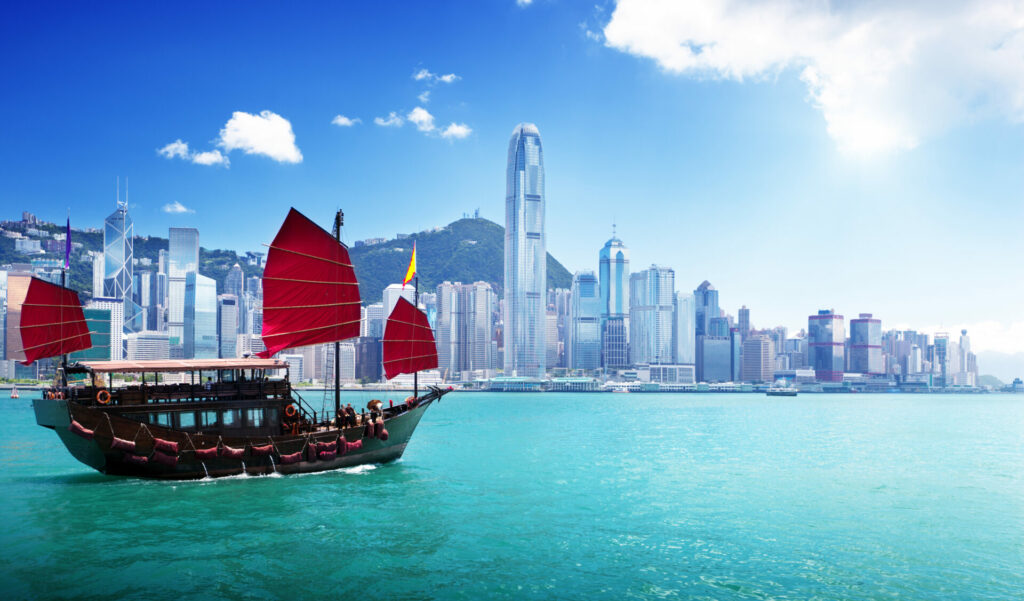 While the dizzying heights of Victoria Peak and busy street markets on this bustling island will keep you occupied all day – and a recent study showed that busy holidaymakers return home more relaxed and refreshed than beach lovers–– a digital detox at the spa in this luxurious hotel in Hong Kong's business and fashion district, will de-stress you in no time.
Simply surrender your phone on arrival and then indulge in some mindfulness activities before or after your treatment. You can switch off by journaling, note card writing, colouring as meditation or just enjoy the silence.
'Technology has brought us many great advances,' says Jeremy McCarthy, Mandarin Oriental's Group Director of Spa and Wellness. 'But the expectations for instant communication and the increasing pace of change in the world can have a negative impact on our wellbeing.' That's why the brand has worked with the renowned Mayo Clinic, which has three centres in the US, to create a programme designed to 'help guests find new ways to manage their relationship with technology and the stress that can come with a constantly connected digital lifestyle.'
Forget the boss and reconnect with yourself with a Digital Wellness Escape. The 1 hour 30 minutes experience starts with an aromatic bath, followed by a massage that concentrates on the head, eyes, neck, shoulders, hands and feet. The restorative treatment promises to ease 'stresses and strains resulting from the frequent use of digital devices.' Afterwards you can pick up your newly cleaned phone from the spa.
From HKD 2,100 (Dhs983) per Digital Wellness Escape massage. mandarinoriental.com
Kasbah Tamadot, Morocco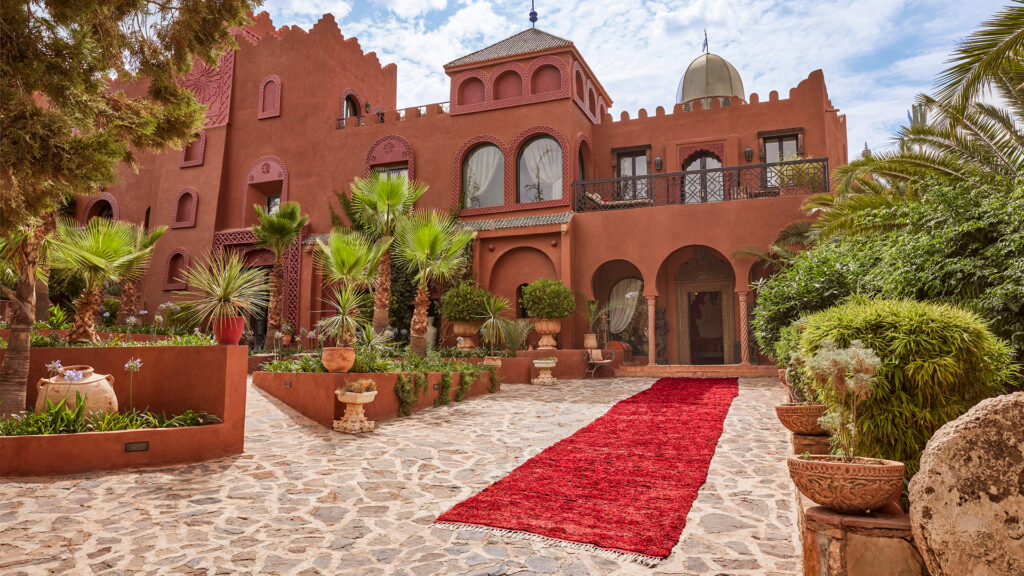 Perched on the top of a valley in the foothills of Morocco's High Atlas Mountains is the 28-room kasbah Sir Richard Branson bought for his parents to run as a retreat for off grid holidays during one of his ballooning expeditions. 
Just 45 minutes from Marrakech Airport, award-winning Kasbah Tamadot (meaning soft breeze in Berber) is a world away from the office. With a reflecting pool, roof terrace, spa with hammam, gym, tennis courts amphitheatre and a library, you can stay in one of the original 15 rooms, sumptuous suites or one of the hillside Berber tents.
Gaze at the view across the Atlas Mountain range and valley below, laze in the king size bed, huge bathtub, or dine outside on the terrace. Six of the tents even have private hot tubs to relax in under the stars.
Guests are encouraged to Pack For a Purpose – take special items to donate to local projects and Richard's mum Eve Branson has created a foundation to improve living conditions in local communities. You can get involved by buying one of their handicrafts on sale in the shop or visit local craft houses set up by the foundation in neighbouring villages. For the more adventurous, you can go trekking, venture down the river or go on a camel, donkey or mule ride. At night, thanks to its secluded location and no light pollution, you can stare at the stars.
From MAD 7,150 (Dhs2,503) per room per night B&B based on double occupancy. virginlimitededition.com
Kamalaya, Thailand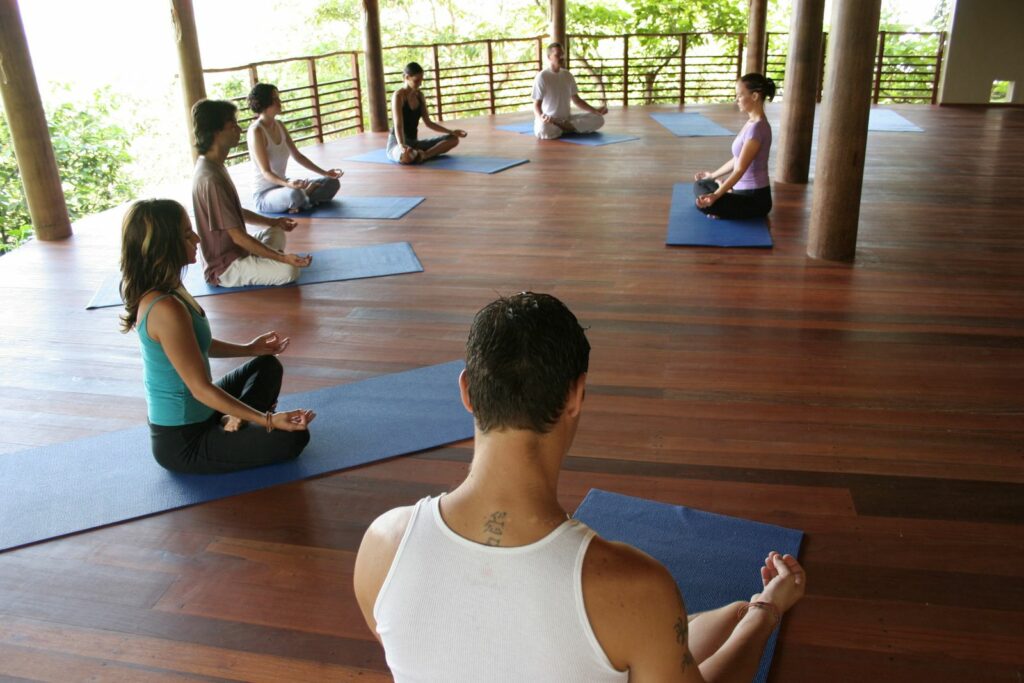 The ultimate jungle hideaway, it would be hard to think about work in this award-wining holistic spa carved into the hillside on the south coast of Koh Samui.
'Pamper yourself surrounded by lush vegetation within walking distance of powdered sandy beaches,' boasts the brochure, 'far enough away for you to switch off your phone and never to look back, not even to answer your bosses demands.'
Phones are banned outside your room, so after days lazing on the pristine beach, or playing in the azure sea, book an East meets West detox treatment with herbal remedies and supplements to revitalise you on the most luxurious back to basics off grid holidays. 
Rates: 7 nights at Kamalaya from THB 68,084 (Dhs 7, 240). Price includes full board, and a full detox programme.
The Isle of Eriska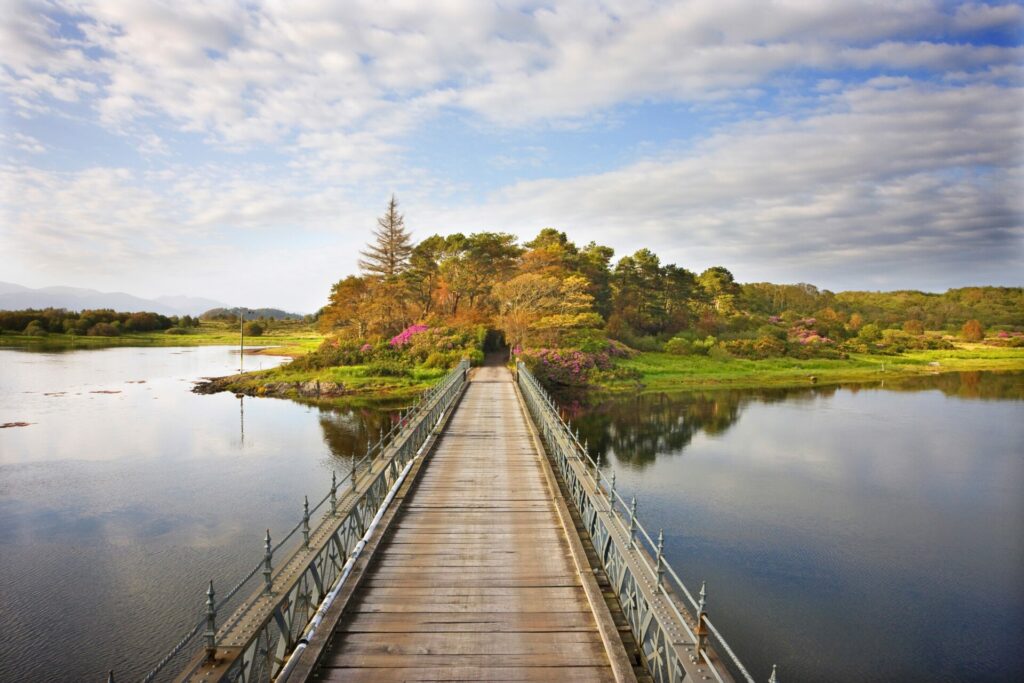 Where better to digitally detox than in a 300-acre private island, located just off the west coast of Scotland, accessible by only a private bridge? You won't even mind handing in your phone at reception – you're on a detox after all, – as there's plenty of five-star distraction.
Along with a Michelin-star restaurant, casual Deck restaurant overlooking the loch, nine-hole golf course there's also the Stables Spa and luxurious Chateaux accommodation.
Indulge in ESPA and Ishga treatments in the spa complete with bathtubs for seaweed therapies, explore the island or take a boat trip to see local wildlife. You can also head to other nearby islands or just lose yourself for a while kayaking or canoeing. We're thinking of making this a regular annual retreat for our off grid holidays.
Rooms start from £295 per night B & B. eriska-hotel.co.uk
Soukya, Bangalore, India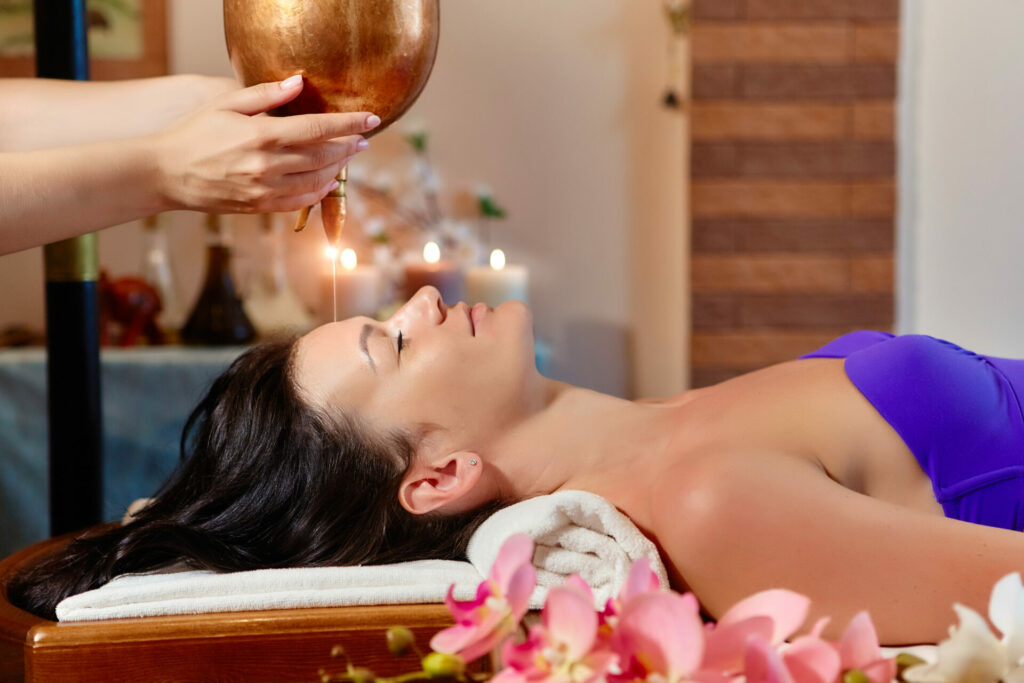 More intensive than your average vacation, Soukya is a holistic retreat that sets out to restore body and mind with stress management and anti-addiction therapies.
It is the vision of Dr Issac Mathai, one of India's leading holistic health gurus and the man author Deepak Chopra called, 'one of the most brilliant doctors in the world today.'
Set in 30 acres of cultivated land in Bangalore, you'll follow a bespoke programme of meditation, psychotherapy and natural remedies including traditional and natural systems such as Ayurveda, homeopathy, yoga, naturopathy and other complementary therapies.
All the herbs and plant extracts used in treatment are grown in the onsite medical garden. There's a minimum one-week stay to get the most from off grid holidays. 
Rooms start from £81 per night including vegetarian meals. www.soukya.com
For more green travel and slow travel ideas and inspiration visit our LIFE section.