While the UAE is famous for its luxury hotels, shopping malls and futuristic buildings, its adventurous and outdoorsy streak is less spoken of. However, there are few finer pleasures in life than a weekend spent on one of the country's many dramatic and majestic hikes.
The UAE's hiking scene is thriving. New outdoor adventure groups are popping up continuously, and there are now loads of established trails that those of all ages and fitness levels can enjoy.
Deeply therapeutic and good for the soul, hiking provides a welcome break from hectic city life and an insight into a more natural and authentic side to the UAE.
In fact, with the summer season behind us, there has never been a better time to lace up your boots, pack your backpack, and explore the nation's many diverse and mesmerising walks.
We asked Chris Craver, Founder of outdoor recreation group ECC Adventures, and Laura Brown, Founder of hiking and adventure platform HIKE UAE, to share some of their all-time favourite UAE hiking routes.
Laura's top trails
Wadi Abadillah – Fujairah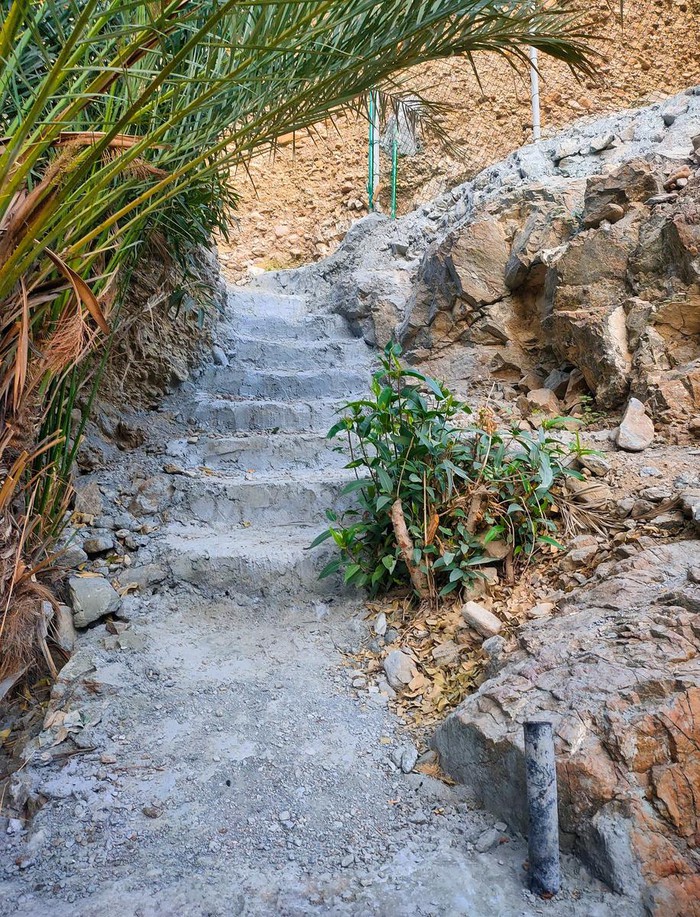 The sign for Wadi Abadillah is small and easy to miss, but once you've experienced this magical hidden green oasis, you won't forget it in a hurry.
An 'out and back' hike of around 7km, it's filled with gushing streams, statuesque palms and thick vegetation; the ultimate contrast to the skyscrapers of Dubai or Abu Dhabi.
Laura says: "Wadi Abadillah is one of the greenest and most luscious hikes in the country. Every time I bring people here, they are shocked that somewhere so tropical can exist in the UAE. The sound of running water is so calming, and you can often see frogs and lizards. The clear pools are great for swimming, too."
Secret Beach, Khorfakkan – Sharjah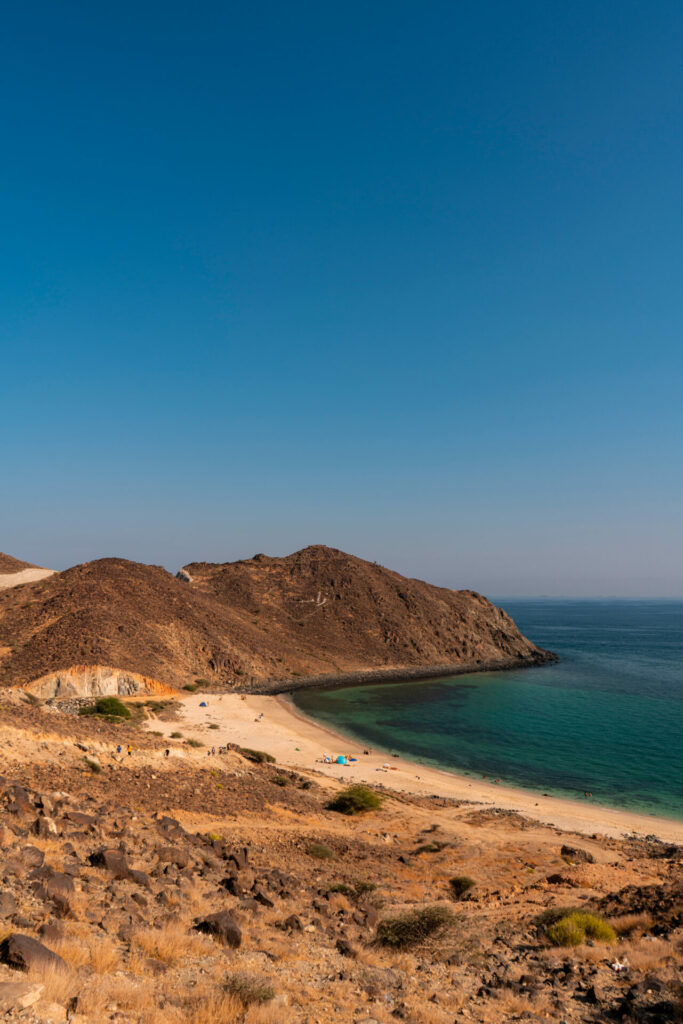 Leave the crowds of JBR and kite beach behind, and discover your own private stretch of pristine white sand at Sharjah's aptly named 'Secret Beach'.
Like a scene from a fairytale or a desert island adventure, the contrast of the rugged mountains and azure waters is simply stunning. Starting from Al Sawaifa Park in Khorfakkan, it's a day-trip adventure you'll remember forever. There are some steep bits involved, but the entire route is just 4km and there are plenty of enthralling vistas to keep you motivated along the way.
Laura says: 'The summit offers amazing views over Khorfakkan town and the beach. The hike then continues down to the beach where you can have a rest, go for a dip, and head back when you're ready.'
Samar Trail, Jebel Jais – Ras Al Khaimah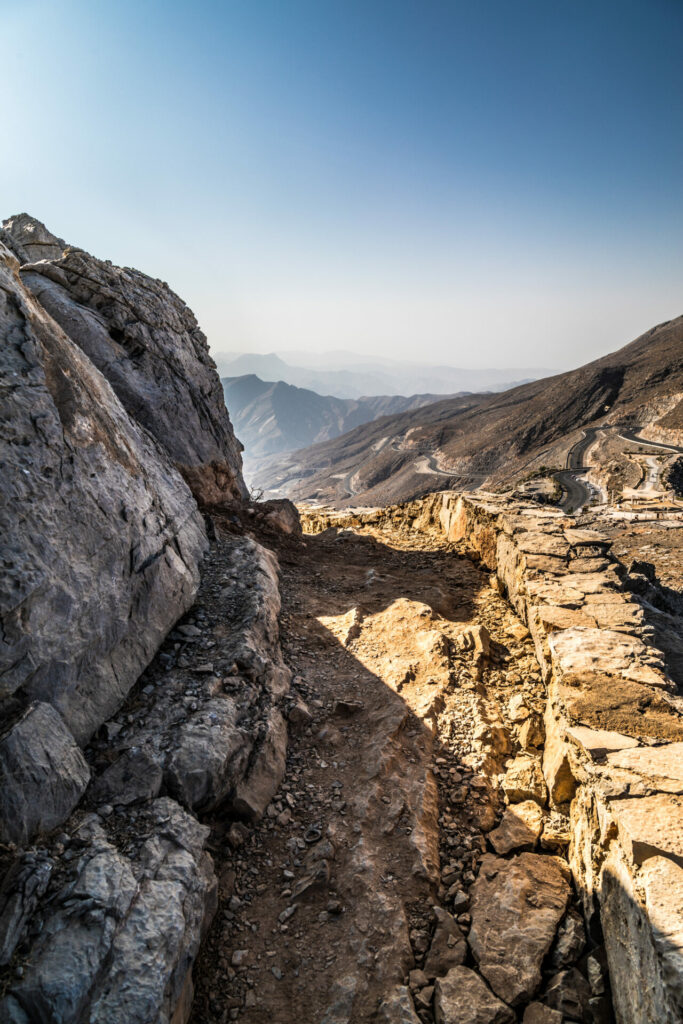 Although most visitors race straight to the top of Jebel Jais, Laura's go-to Ras Al Khaimah trail explores the much quieter lower part of the majestic peak.
Starting from just past the Bear Grylls Explorers camp, the Samar Trail is a moderately difficult 6km route that passes abandoned villages, farms and spectacular scenery that you would never get to experience by simply driving up and down the mountain in a car.
Laura says: 'There are lots of very cool photo opportunities along this trail, but make sure you take plenty of water and electrolytes. There isn't much wind and it's very open to the sun, so it can get very hot. The paths are well sign posted, and the views at around the 4km mark are out of this world.'
Chris' top trails
Wa'eeb Al Henna – Fujairah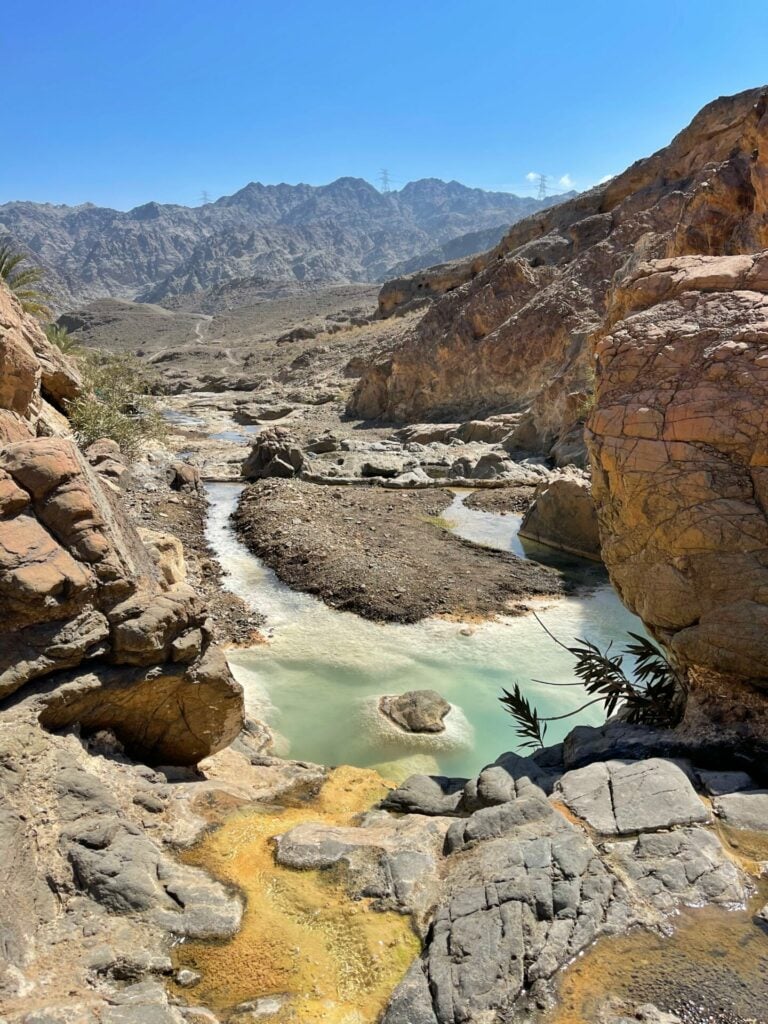 Taking you through the steep canyons of the spectacular Wadi Fai Mountains, Al Henna is one of Fujairah's most well-known trails.
Famous for its very Instagrammable, and highly inviting, clear blue pools, Chris explains that the striking colour of these mesmerising lagoons is vastly understood.
Chris says: "People refer to the water here as 'sulphur pools', but it actually gets its milky blue hue from the calcium and magnesium in the volcanic rocks. Walking straight to the pools takes about half an hour, or you can complete a 10km loop that also takes you through canyons, palms and fruit trees. There are a few slightly challenging parts, but it's generally not too strenuous. It's a great place for spotting wildlife such as toads, fish and even snakes."
Wadi Thaena (aka Rainbow Valley) – Northern Fujairah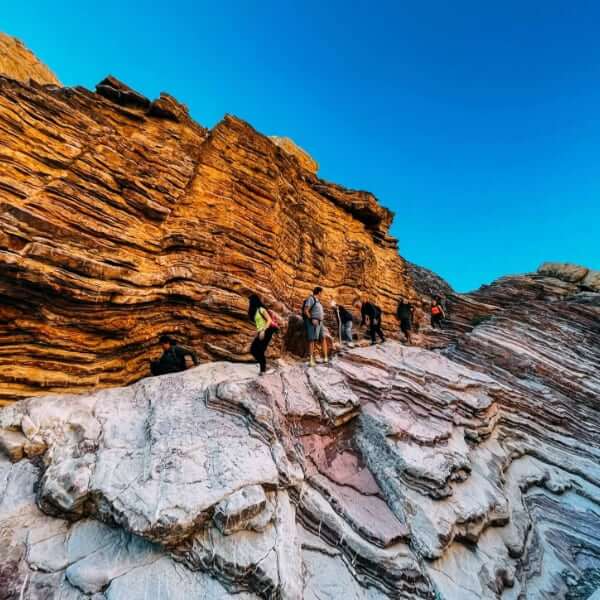 Make sure your phone is fully charged for this spectacular route. The striped rocks are a surreal and mesmerising sight, and it includes a dose of fun boulder hopping. You can hike as far as you want and then turn around, or do the full 7km trail that takes around four to five hours.
Chris says: "This is one of the most beautiful treks in the UAE. A true geological wonder of multiple layers and colours that's created by igneous and metamorphic rocks, it's an interesting trail that offers a mix of scrambling and climbing."
Wadi Shah, Jebel Jais – Ras al Khaimah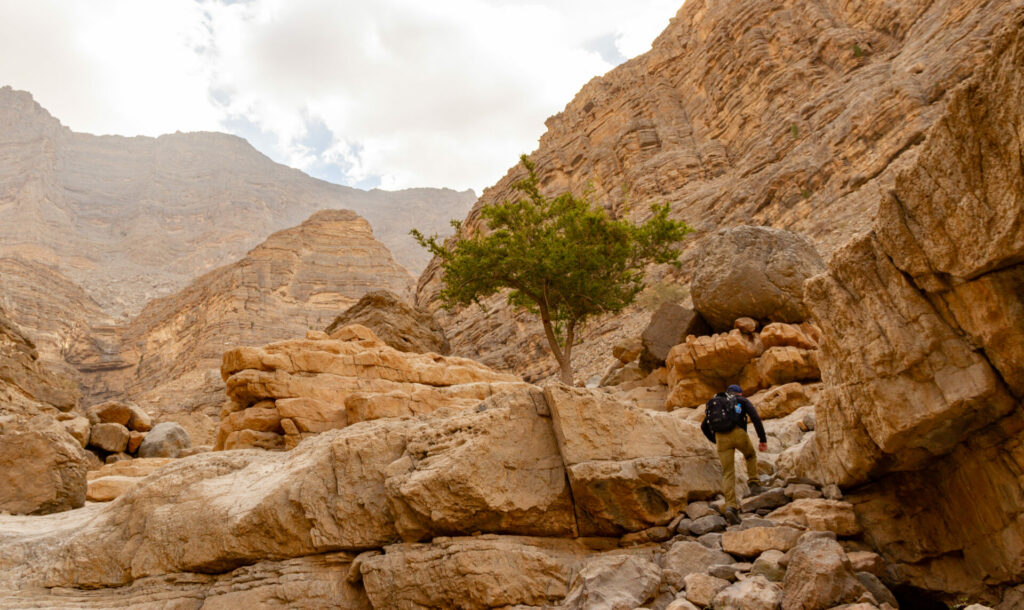 Standing at 1,934 metres above sea level, the UAE's highest mountain needs no introduction.
But despite its tremendous size, you don't need to be an expert hiker to enjoy the Wadi Shah trail. You can make it into a beginner hike (three to four hours out and back) or an intermediate eight-hour loop with a bit of scrambling thrown in.
Chris says: "Wadi Shah is a great starting hike for both beginners and intermediate hikers who are looking to begin their outdoor journey in the UAE. Following the canyon, it takes in some stunning views and the intermediate loop includes remnants of stonewall houses, an old, abandoned village and a cemetery."
For more hiking advice and route ideas, visit @hike_uae.
Or, to join one of the ECC Adventures hikes, visit eccadventures.com.