It's no secret that spending time in nature brings multiple benefits. From improved mental health to lower blood pressure and higher concentration levels, there are numerous reasons why you should love and embrace the great outdoors.
Thankfully, the UAE is home to an array of diverse and fascinating natural environments. Spanning vast deserts, dense mangrove forests and enormous jagged mountains, endless invigorating adventures await beyond the glittering city skylines.
Plus, now that the weather is at its coolest and most pleasant, there has never been a better time to discover the numerous UAE nature spots than a new year…
Ail Ain Oasis, Abu Dhabi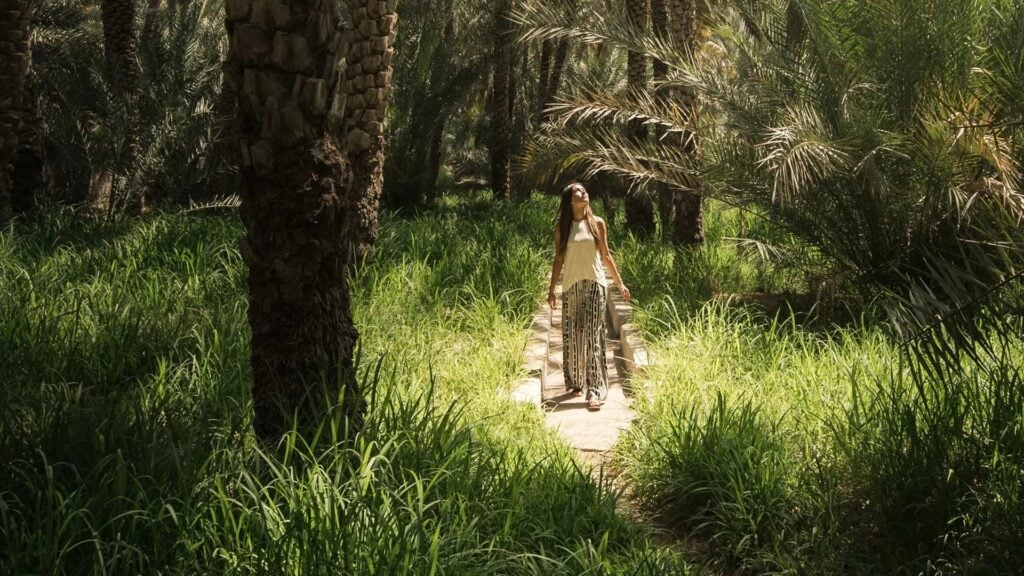 Abundant with lush greenery, the UAE's 'Garden City' is an idyllic staycation spot centred around an enchanting 3,000-acre oasis. Home to 147,000 date and fruit trees, it's a quiet and peaceful place that feels completely removed from the bustling city centre that surrounds it. Accompanied by the gentle trickling of the 3,000-year-old falaj irrigation channels and the chattering birds, meandering along its cool and shaded paths is immensely relaxing. The sustainably constructed 'Eco-centre' showcases the full history of this fascinating UNESCO World Heritage Site, and there are also bicycles available for rent if you fancy getting around this beautiful UAE nature spot a little quicker.
visitabudhabi.ae.
Jebel Jais. Ras Al Khaimah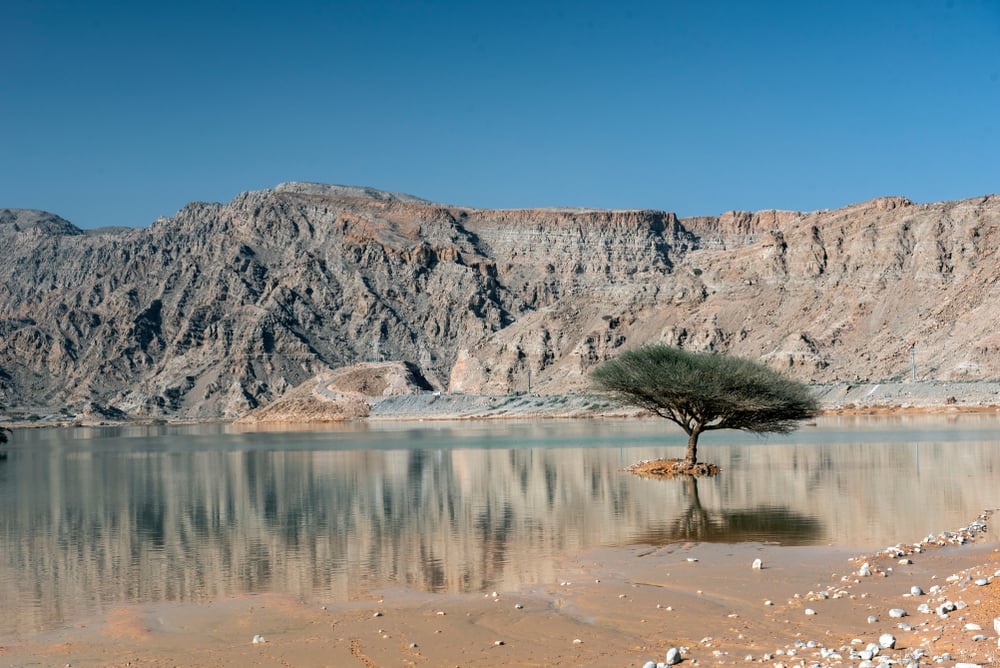 Standing at 1,934 metres above sea level, the majestic Jebel Jais is the highest mountain in the UAE. Whilst driving up its steep and winding hairpin bends is a thrill in itself, the real treasures are found along its many walking trails. A choice of easy to moderate routes start from the lower car parking areas, while the Ghaf Summit Trail leads right to the top. The air feels therapeutically fresh, and the awe-inspiring panoramic views across the deep chasms and high peaks are simply phenomenal.
There's plenty of food trucks and places to rest or, for a real treat, you can always book yourself a table on the terrace of trendy 1484 by Puro, the UAE's highest restaurant.
visitjebeljais.com.
Al Wathba Fossil Dunes Reserve, Abu Dhabi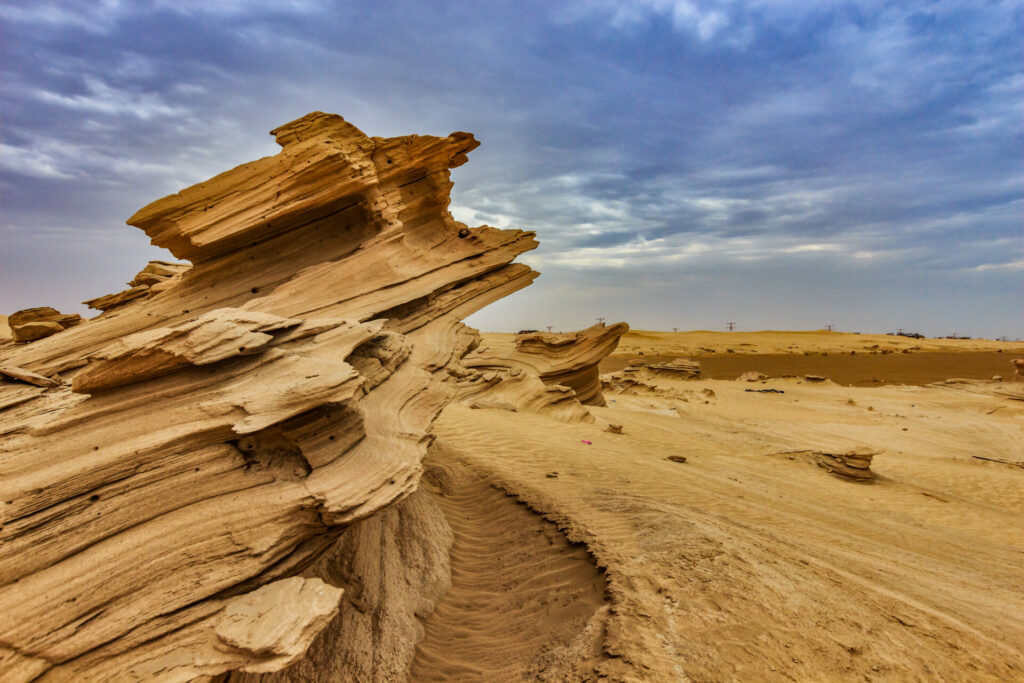 Jutting out the golden sands in strange, ethereal and wave-like formations, the four-million-year-old fossil dunes of the Al Wathba desert are a surreal and mesmerising sight. In 2022 these remarkable geological wonders were recognised as a protected area, and now you can admire over 1,700 of them from accessible walking trails covering around seven-square kilometres. While you're in the vicinity, the nearby Al Wathba Wetland Reserve is equally worth a visit. Famous for its 4,000-strong population of migratory greater flamingos, more than 250 other species of birds have made it their home.
visitabudhabi.ae.
Hatta, Dubai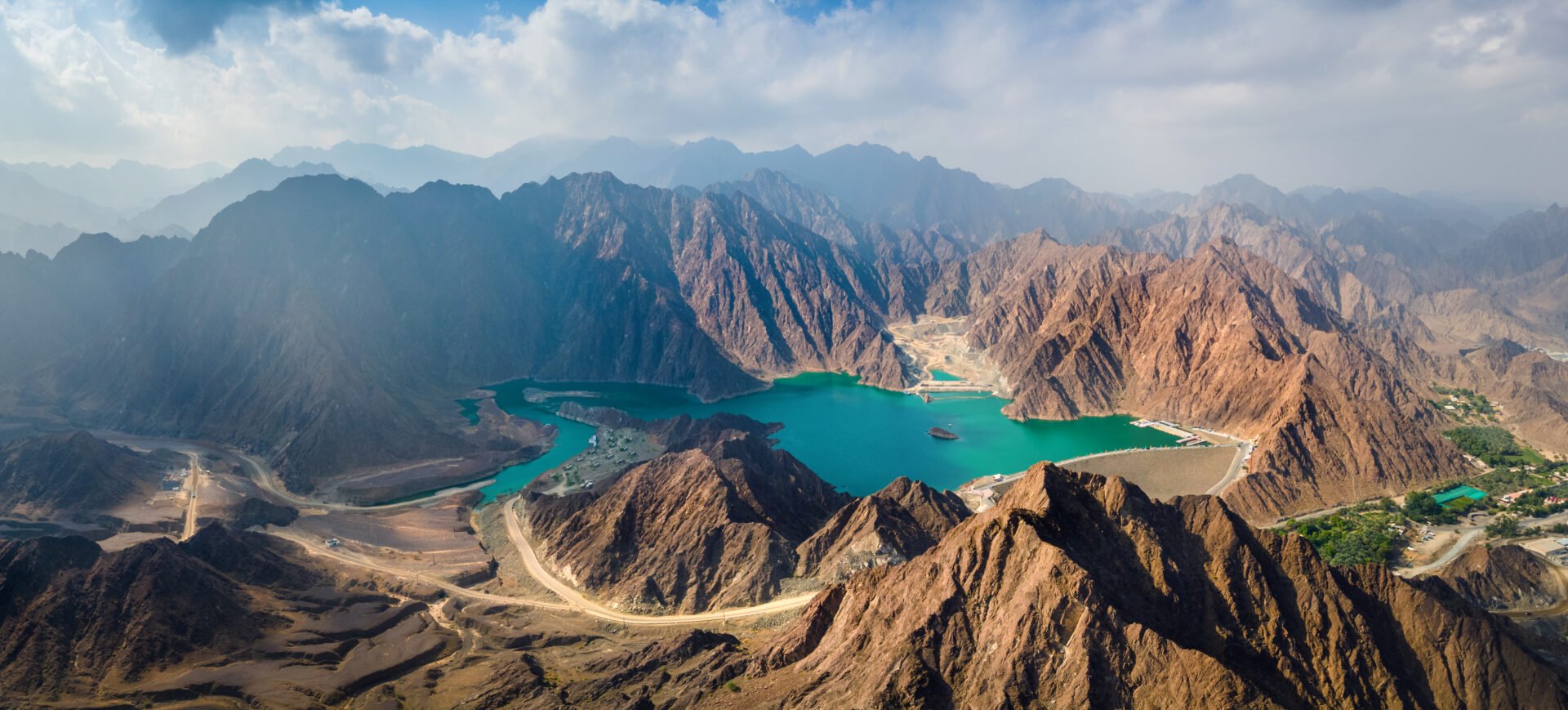 Providing a refreshing contrast to Dubai's pristine malls and futuristic buildings, Hatta is the ultimate hotspot for an outdoorsy weekend adventure. Although rather touristy at peak times and highly Instagram-friendly, its raw and rugged beauty is truly undeniable. Paddle on a kayak through the dramatic spiky mountains and azure waters of Hatta dam, explore some of the many clearly marked hiking trails, and don't forget to stop by the Hollywood-like Hatta sign for a classic 'I-made-it-to-the-top' selfie.
Around a 90-minute drive from Dubai and just under three hours from Abu Dhabi, there are plenty of campsites, trendy lodges and chic trailers if you fancy turning your excursion into a few days away.
visithatta.com/en.
Al Henna Trail, Fujairah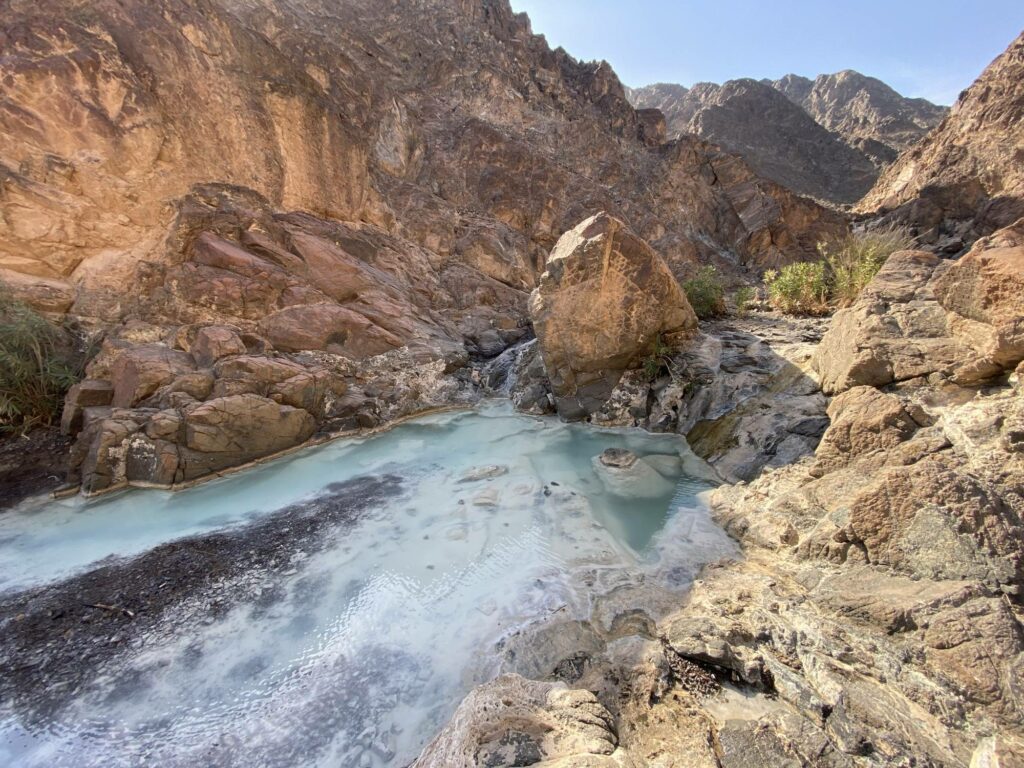 One glance at the gorgeous sulphur pools and extraordinarily steep canyons of the Al Henna trail (or Wadi Dahir as it is also known), is enough to demonstrate why hiking in the UAE is so incredibly popular. Found in Fujairah's spectacular Hajar Mountains, the picturesque route takes you past ancient farms, palm plantations, and wide rocky valleys. Letting you step back in time and discover a more authentic side to the UAE, the loop walk can be adapted to cover distances as short as three kilometres, or as long as 11 kilometres.
Whilst it is possible to hike it independently, joining a tour, such as the ones offered by ECC Adventures, helps you get maximum enjoyment out of every moment. Make sure you allow time to hang around at the end for a while; cooling your hot toes in the icy pools whilst congratulating your fellow trekkers is a memory that will last a lifetime.
eccadventures.com.
Mangrove National Park, Abu Dhabi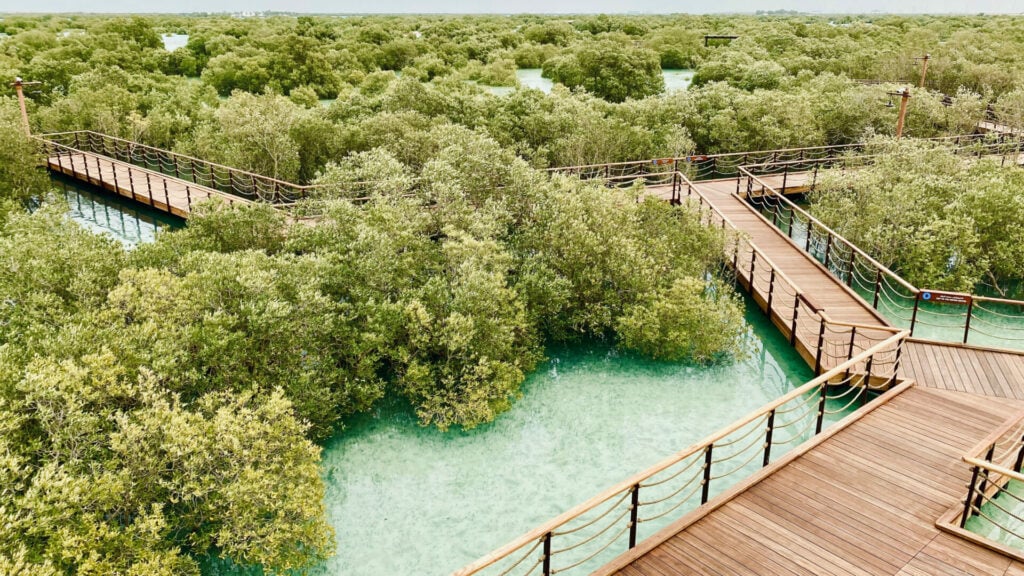 There are various ways to explore the capital's precious mangrove trees. For a quick and easy immersion into true UAE nature, simply hire a kayak from Seahawk Water Sports in Reem Central Park, and admire the stark contrast between the vibrant green leaves and towering shimmering skyscrapers, as shoals of silver fish flash past beneath you.
For a more thorough respite from the city, head to the boardwalks of Jubail Mangrove Park for a gentle stroll, or to the Eastern Mangroves Promenade to try stand up paddle boarding, hire a boat or, if you're feeling really energetic, join one of the dragon boating teams for a heart-thumping workout. Home to turtles, dugongs, dolphins, over 60 different species of bird and many more fascinating creatures, over 75 percent of the UAE's mangrove trees are found in this stunning protected area.