Cari, the pioneering food delivery app, has introduced its new 'Made in UAE' food category, dedicated to supporting local restaurants. The initiative aims to offer users a taste of the UAE's homegrown restaurants while actively promoting the local food scene.
Cari recognizes the vital role of local businesses in shaping the UAE's food culture. The 'Made in UAE' section allows users to explore and enjoy dishes from a curated selection of homegrown restaurants, contributing to the growth and success of these establishments and fostering a sense of community and sustainability.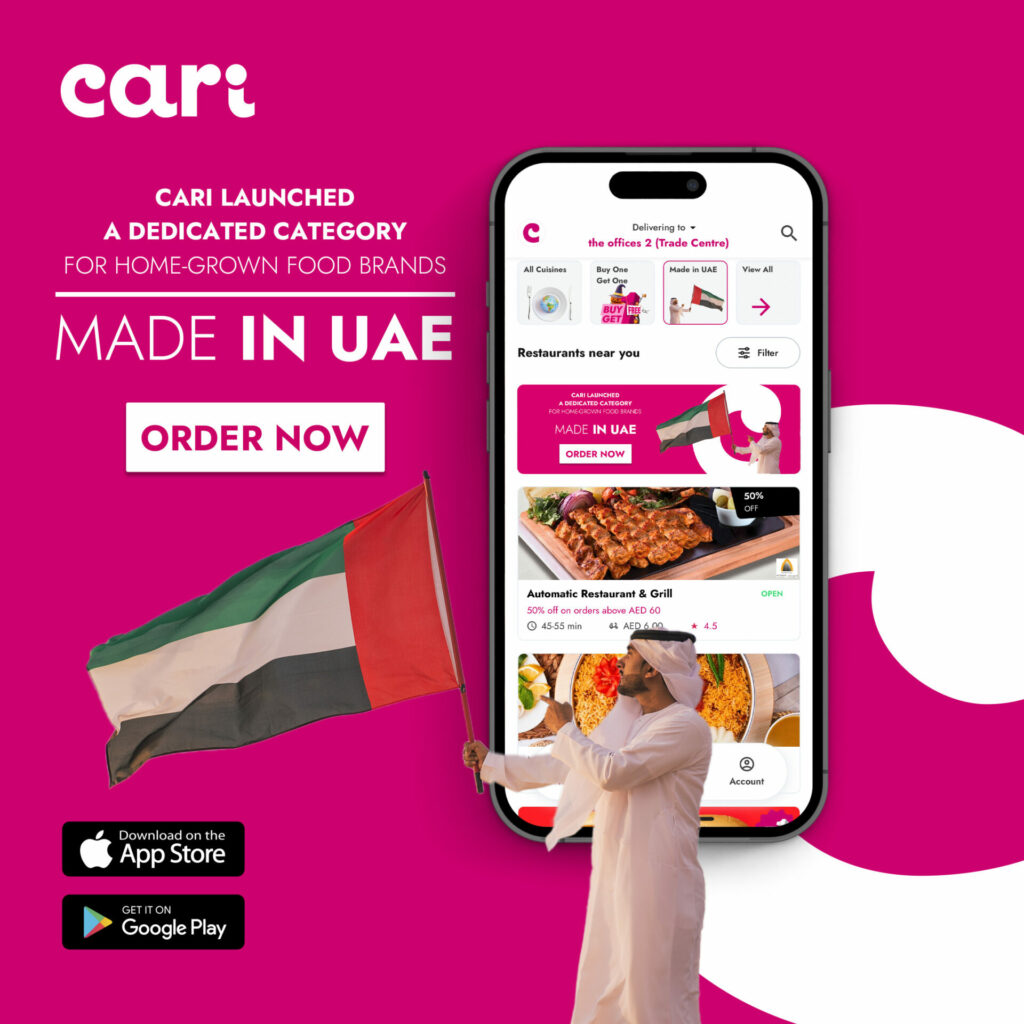 The category features renowned names such as Absolute Zero, HerO Donuts, Manoushe Street, Slaw, Shami Gourmet, Bait Al Mandi and Maraheb Express offering a diverse range of dishes.
Additionally, in conjunction with the launch of the 'Made in UAE' section, Cari is supporting the Tarahum Gaza Campaign, enabling users to make direct contributions to relief efforts through the app. Every donation made via the Tarahum Campaign goes towards helping those in need in Gaza.
To support local restaurants and learn more about these initiatives, download and order from the Cari application, available on the App Store or Google Play.