A forgotten bag of salad in the fridge. A half-eaten banana. A carton of orange juice dropped on the floor. And that's only on a small scale. Collectively in kitchens around the world discarded or forgotten food adds up, meaning food waste is a huge issue across the planet, contributing to climate change and world hunger.
According to the UN, globally, around 13 percent of food produced is lost between harvest and retail. A further 17 percent of total global food production is wasted in households, restaurants and retail. Food that is lost and wasted accounts for 38 percent of total energy usage in the global food system.
Meanwhile, United Nations(UN) statistics reveal that between 691 and 783 million people faced hunger in 2022.
'Cutting food loss and waste reduces poverty and hunger and fights climate change,' says the UN. 'In terms of climate change, the damage will be reduced taking into account that food loss and waste is responsible for about seven percent of global greenhouse gas emissions and nearly 30 percent of the world's agricultural land is currently occupied to produce food that is ultimately never consumed.
When food is wasted, all the resources required to produce the food – water, land, energy, labour and capital – are wasted. All this food in landfills leads to greenhouse gas emissions, contributing to climate change. The introduction of technologies, innovative solutions, new ways of working and good practices globally to reduce food loss and waste are key to transformative change.
While we can all do our bit to reduce food waste at home, choosing restaurants that align with our values also helps. So, next time you step out, head to one of these six Dubai restaurants championing zero-waste.
BOCA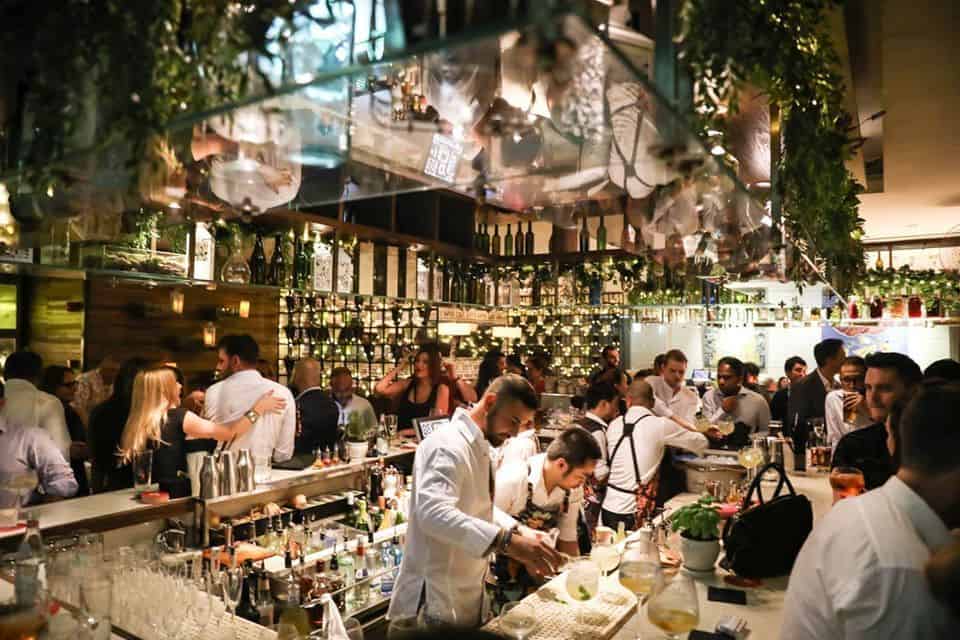 Located in DIFC, BOCA has made a name for itself across the UAE for championing sustainability and tackling food waste. Recently awarded the Michelin Green Star – which recognises restaurants at the forefront of sustainable practices – BOCA implements a range of initiatives to cut back on food waste. From employing a dedicated 'waste officer' who has been recording and managing in-house food loss since 2019, to hosting regular zero-waste dinners and using ingredients that would traditionally be destined for landfill, this Mediteranean restaurant really is at the forefront of green dining in the UAE.
Always on the menu is 'yesterday's bread' – made with stale sourdough, tomato skin powder, revived milk ricotta and avocado. There's even a zero-waste cocktail menu which, post-festivities, features a drink made with the remains of the restaurant's Christmas tree! And if all that wasn't enough, the group have teamed up with local composting company, The Waste Lab to turn all their organic waste into healthy soil.
LOWE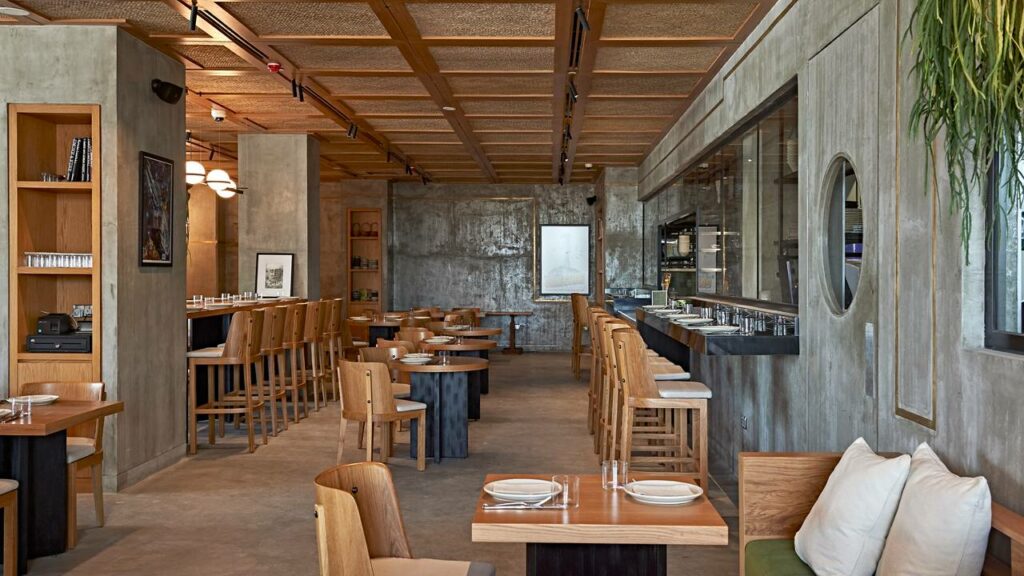 This ultra cool community restaurant in KOA Canvas, Al Barari has sustainability at its core. As a home-grown restaurant, Lowe prides itself on local ingredients cooked over fire. Aiming for zero-waste, it also has its own kitchen garden and aims to be as sustainable as possible. In the past the restaurant hosted a series of 'Waste Not' dinners made up of eight to ten courses of ingredients that would have previously been wasted. Think cauliflower stem soup and clementine and grapefruit cordial with cracked salt. Delish. A lot of these popular dishes have now been incorporated on a permanent basis onto their menu, meaning there's less food waste in general.
Leading the way in sustainable gastronomy, Lowe received an excellent rating by the Sustainable Restaurant Association in 2022, which saw it named the inaugural winner of the Sustainable Restaurant Award. Lowe is only open five days a week, to cut back on emissions and waste.
Teible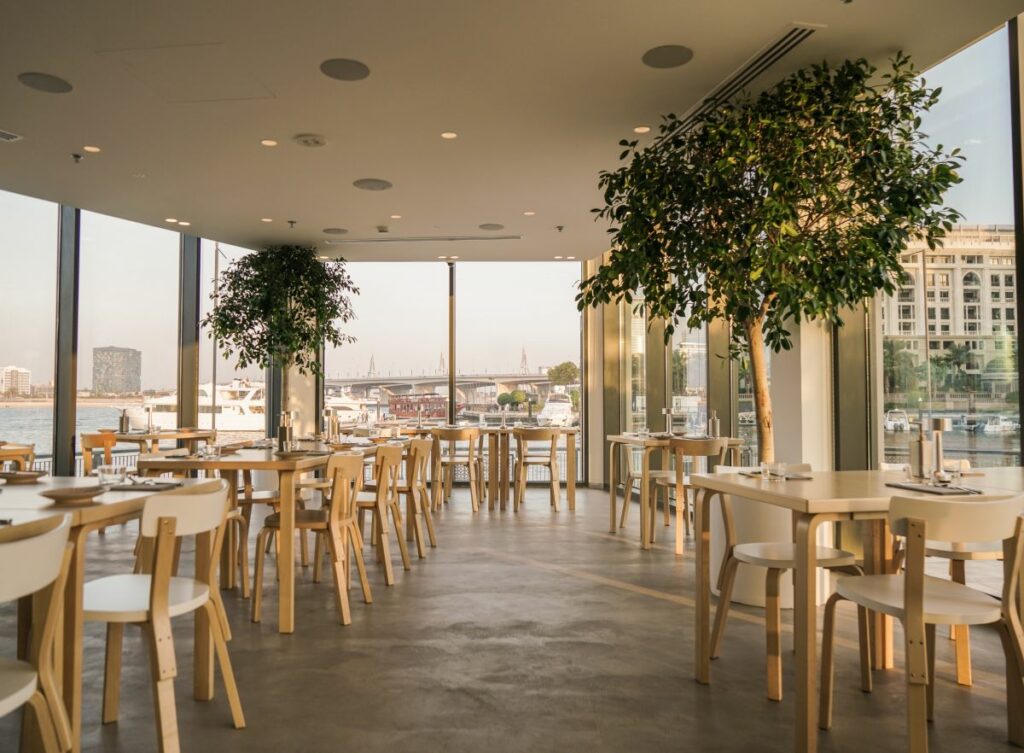 Found at Jameel Arts Centre at Dubai's Jaddaf Waterfront , this Michelin Green Star restaurant opened in 2022 promising 'localised, seasonal dining'. Under the guidance of executive chef Carlos Frunze De Garza, this sustainable eatery provides its guests with dishes celebrating local ingredients and zero-food wastage. Teible, which sources 85 to 90 percent of its ingredients from small scale UAE farms and sustainable regional suppliers, has reached 100 per cent zero waste in its kitchen which it is achieving by fermenting, pickling, preserving and repurposing ingredients.
Some of the restaurant's impressive eco practices include using onion peels to make seasonings, parsley stems for salsas, and choosing Indonesian charcoal to minimise CO2 emissions.
Torno Subito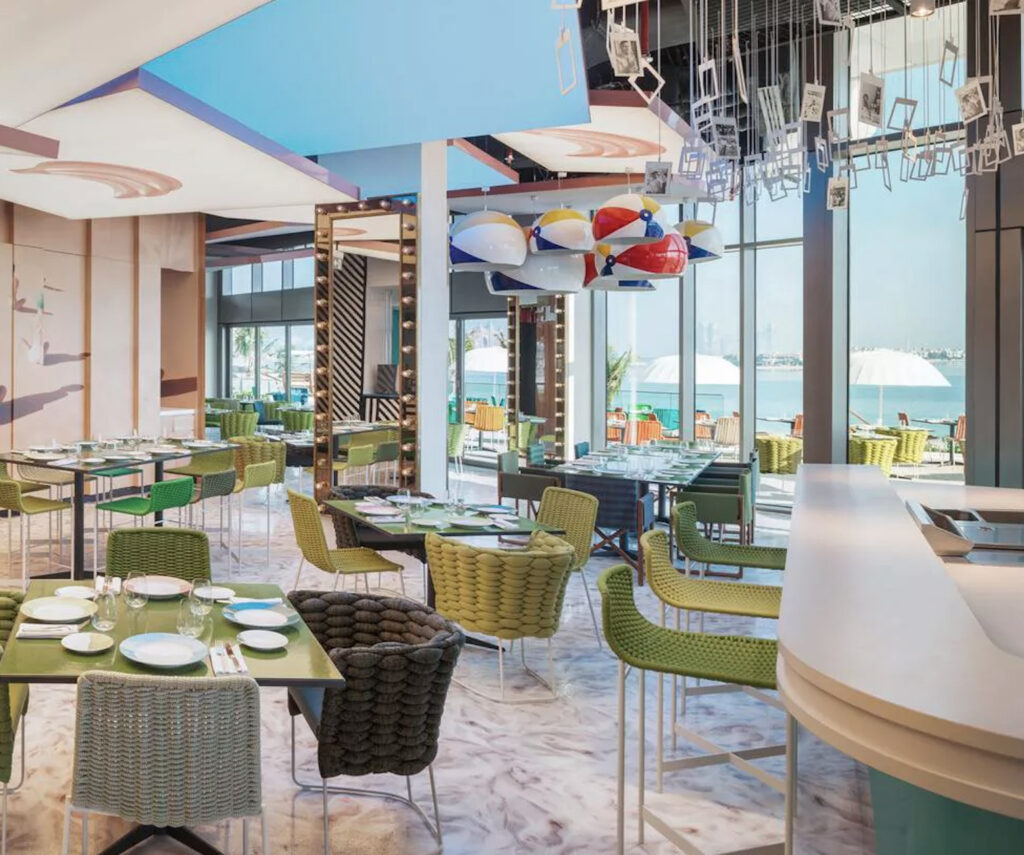 Acclaimed chef Massimo Bottura is well-known worldwide for his zero-waste initiatives, and his Michelin Star Dubai restaurant Torno Subito is no different. Bottura uses his global platform to champion the reduction of food waste, while in 2016 he set up Food for Soul, a non-profit organisation that promotes social awareness about food wastage and hunger. Located in the iconic W Hote Torno Subito is his first restaurant outside Italy and since launching in 2019 has hosted several zero waste events.
Diners can enjoy yesterday's bread-style amuse bouche made with tomato, basil and stale bread – using up any leftovers. There's even a special 'ecologici' section on the cocktail menu, with drinks made with sustainable ingredients and zero waste, such as 'pappa al pomodoro', a mixed drink made with cheese-infused rum, tomato juice and agrodolce (a traditional Italian sweet and sour sauce).
The Obelisk, Sofitel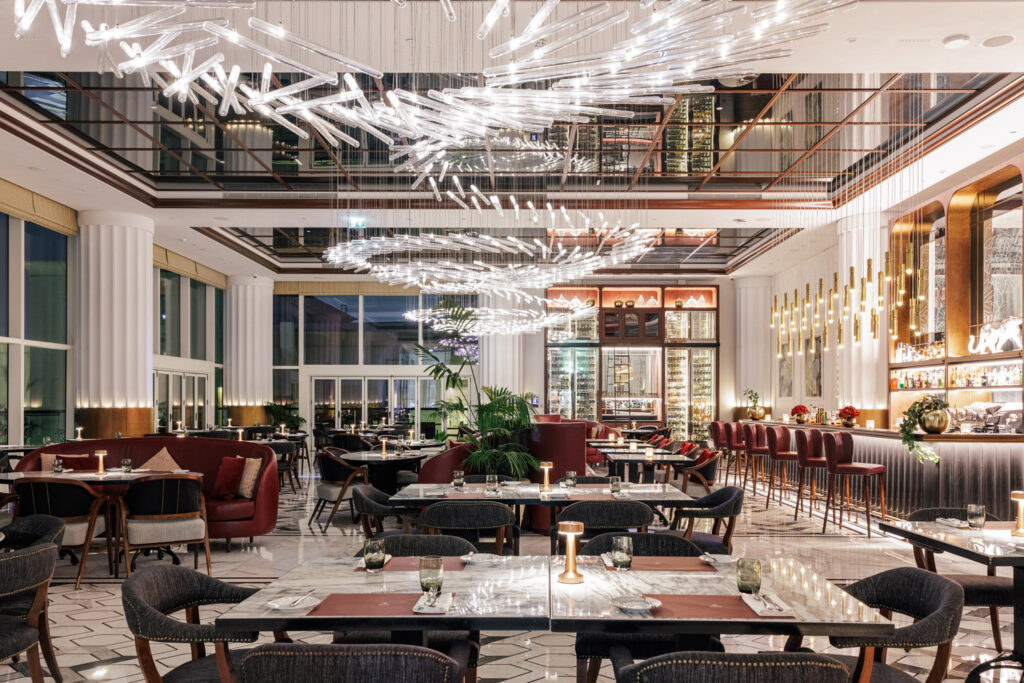 Executive Chef at Sofitel Dubai The Obelisk, Russell Impiazzi is a passionate eco advocate picking up the coveted Gault & Millau Sustainability Champion Award earlier this year. Some of his many reforms at The Obelisk's five F&B establishments, include partnering with local recycling company ReLoop to have the restaurant's food waste collected, converted into compost and redistributed to local farms across the UAE.
As part of a wider hotel effort to tackle food waste, Impiazzi and his team recently overhauled their buffet breakfast, decreasing the amount of food on display, removing items with heavy carbon footprints such as imported smoked salmon and shifting to locally-sourced options. Last year the hotel, located in WAFI Mall supported the UAE food bank by repurposing surplus food into 11,000 meals for the needy
Ballarò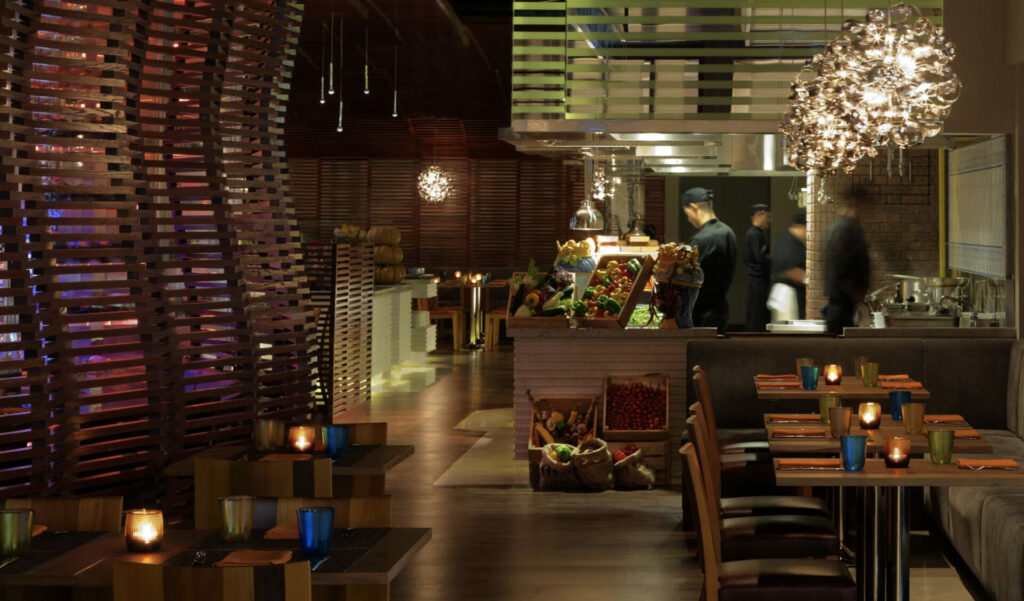 Located in The Conrad Dubai, Ballarò is one of thirteen Hilton restaurants that has recently rolled out a Green Breakfast campaign to reduce food waste and provide a blueprint for food waste management across the local hospitality industry. The partnership between Hilton, ne'ma – the National Food Loss and Waste initiative – and Winnow – a food loss software – will see customers directed to make better choices at buffet breakfasts while also tracking and measuring food waste over a three month period. Breakfast projects aside, Ballarò also gets involved in climate related activities throughout the year including Earth Hour which saw the team turn off all non-essential lights and serve a candlelit buffet dinner following zero-waste practices.
Meanwhile over at the Conrad Abu Dhabi Etihad Towers, the five-star hotel has unveiled its own state-of-the-art, vertical hydroponic farm. The hotel will now produce its own daily supply of fresh, tasty and nutrient-rich herbs and vegetables.