A design competition based on recycling used mineral water containers from natrl is being staged across the UAE for students of Repton School.
Established by the boxed water company, the eco-architect competition is aimed at inspiring young people to have a positive impact on the environment with its themes of 'Reduce, Reuse, Recycle'.
Contestants are challenged to come up imaginative ways to recycle used natrl water boxes to create practical and impactful designs with an environmental focus, as well as having the positive effect of decreasing the amount of waste material which needs disposal.
Natrl is a sustainable solution to the world's plastic pollution problem. 80 percent of the plastic water bottles bought end up in landfill. In the U.S. alone landfills are overflowing with more than 2 million tons of discarded water bottles that may take 1,000 years to decompose. Each bottle leaks harmful chemicals into the soil and waterways as it decomposes.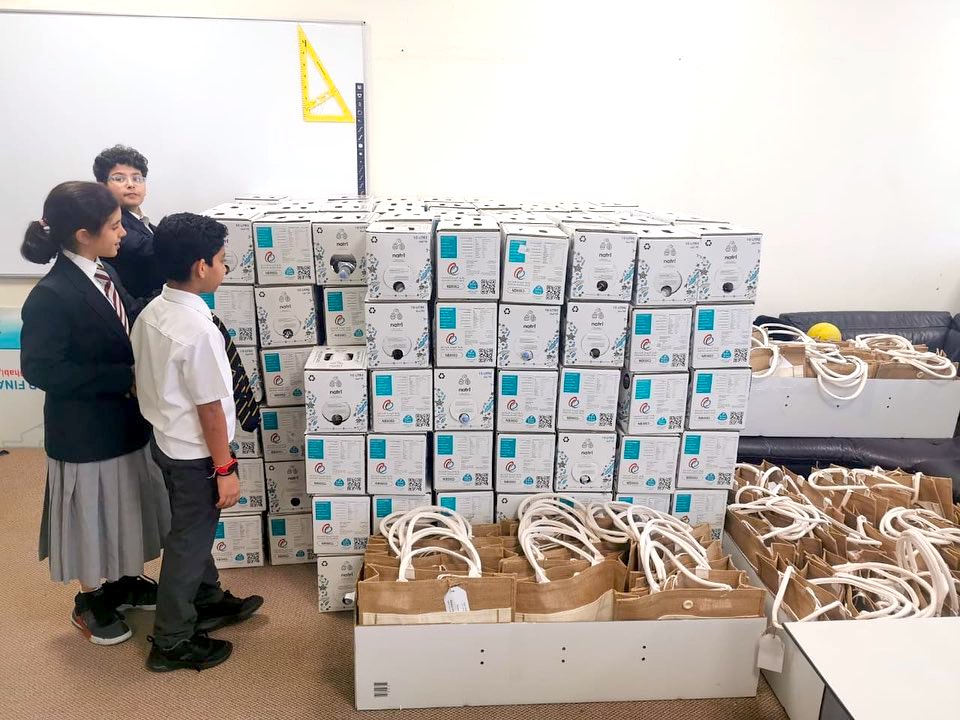 Dedicated to reducing plastic with its recyclable 10 Litre box water, which uses 90 per cent less plastic than its premium mineral water counterparts, natrl is an eco-friendly choice in a country where the average resident uses 450 plastic water bottles a year.
James Mudie, CEO of natrl said: 'We created the awards to inspire children to not just be a part of the change, but to create it, design it and live it.
'Children hold the answer to unlocking the world's potential in the ongoing battle against the destruction of the planet. By encouraging them to compete in a safe environment, we empower them to be a driving force to save our planet and shift away from the belief that someone else will do it.'
The competition is being staged in partnership with the UAE's Repton Schools with 103 students in the junior category (5 – 9 years) and 172 in the senior category (10 – 16 years). Competitors can enter individually or in teams of up to three.
Winners will receiving a share of scholarship prizes worth AED 20,000, as well as a number of environmental focused prizes.
Five finalists will be shortlisted from each category and invited to attend the awards ceremony in February where the winners will be announced.
David Cook, headmaster of Repton School Dubai, added: 'We pride ourselves in providing our pupils with real-world learning scenarios in a safe environment.
'The eco-architect awards promise to be a fun and engaging opportunity, but more importantly, a positive educational learning experience, that is sure to widen our pupils' understanding of the effects of climate change, and the changes we can all make to support sustainability and reduce waste.'
To learn more visit the natrl website here