Cell-based meat was put on the Cop27 menu for the first time this year, at the event's Singapore Pavilion.
Chicken, produced by cultivated meat company Eat Just, was available at the United Nations global climate summit held in Sharm El-Sheik, Egypt.
The firm's cell-based meat division, GOOD Meat, held sampling sessions for visitors, dignitaries and delegates.
Josh Tetrick, co-founder and CEO of the no-kill meat company said: 'We hope our guests at Cop27 find their cultivated chicken meals both delicious and thought-provoking and they leave the summit with a new appreciation for the role food innovation can play in combating the global climate crisis.'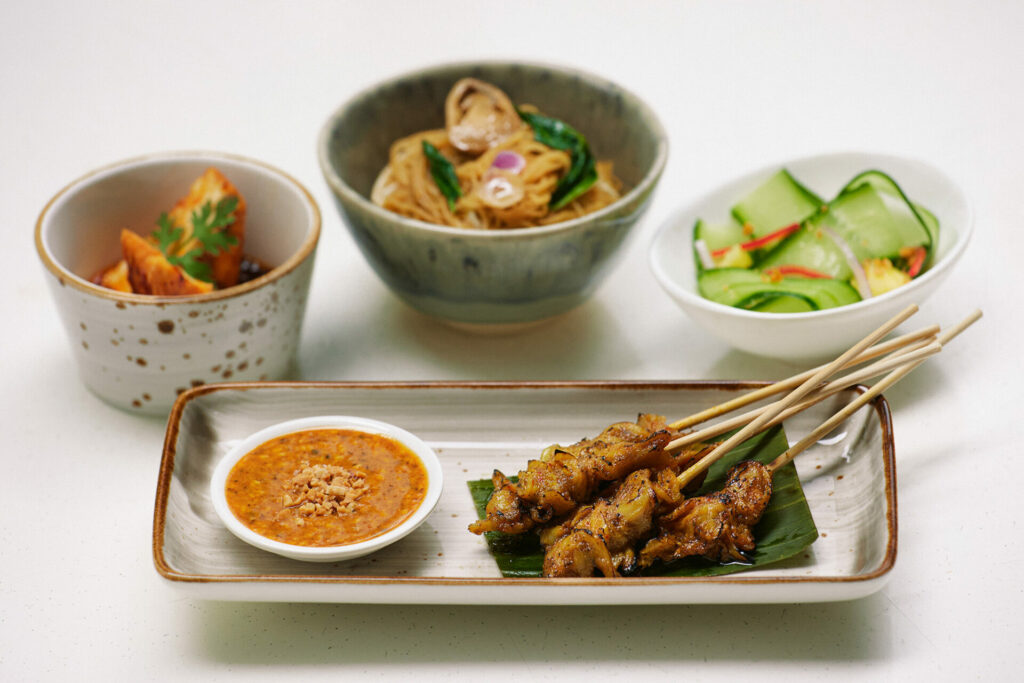 The move came as Cop27 attracted widespread criticism for serving luxury foods imported thousands of miles from across the world. Event goers were able to dine on dishes including Angus beef medallion with sautéed potatoes priced at $100, salmon for $40 and a $50 seafood platter as a starter, all while facing calls to cut down on meat consumption to save the planet.
A spokesperson for The Vegan Society said: 'It's really disappointing that such a significant climate change event as Cop27 is serving up high environmental impact meat and fish sourced from another continent.
'This is a real missed opportunity for world leaders to connect the issues of diet and climate and lead by example in showcasing a delicious, low impact, plant-based menu to highlight how such changes can make a huge difference to the future of the planet.'
This is not the first time the Cop menu has come under attack. Last year, animal rights groups compared offering meat and dairy at the climate summit to 'serving cigarettes at a lung cancer conference'.
Cultivated Meat: The Science
Cultivated foods including meat offers a reduction in greenhouse gas methane emissions and deforestation associated with rearing livestock.
'Singapore was the first country to allow the sale of meat made without tearing down a single forest or displacing an animal's habitat, and we look forward to other countries following in their footsteps,' Tetrick said.
The manufacturing process for cultivated meat begins with acquiring and banking stem cells from an animal. These cells are then grown in cultivators.
In a process mirroring that which takes place in an animal's body, the cells are fed an oxygen-rich mix made up of basic nutrients such as amino acids, glucose, vitamins, and inorganic salts, and supplemented with proteins.
The cells are then harvested, prepared, and packaged in a procedure taking up to eight weeks, depending on what kind of meat is being cultivated. A similar way of producing milk is also being explored by some companies.
With Cop28 set for Dubai next year, Israeli food tech Aleph Farms is in discussions to produce cultivated beef and lamb steaks for the UAE, while the Dubai Future Foundation has discussed the potential of cultivated meat in the areas of food security and sustainability.