The US has set a record for the most natural disasters in a single year that have cost $1bn or more, including fires, floods and hurricane-force winds which experts warn are being increased in ferocity by the climate crisis.
This includes 2 floods, 18 severe storms, 1 tropical cyclone, 1 wildfire, and 1 winter blizzard that have claimed the lives of 253 people and have come with a $57.6 billion price tag.
Despite it being only September, the National Oceanic and Atmospheric Administration (NOAA) announced that there have already been 23 extreme weather events this year that have cost at least a billion dollars. This figure surpasses the record of 22 such events set in 2020.
From 1980 – 2022, the average for the year was about 8.1 total.
Adam Smith, the NOAA applied climatologist and economist who tracks the billion-dollar disasters compared them to 'the fingerprints of climate change all over our nation'.
Eight new billion-dollar disasters were added to the list in an update last month. The Hawaii wildfires that killed at least 115 people on Maui were added, with damages there projected to cost upwards of $5.5bn. Hurricane Idalia also caused more than $1bn in damage, as the category three hurricane devastated Florida at the end of August.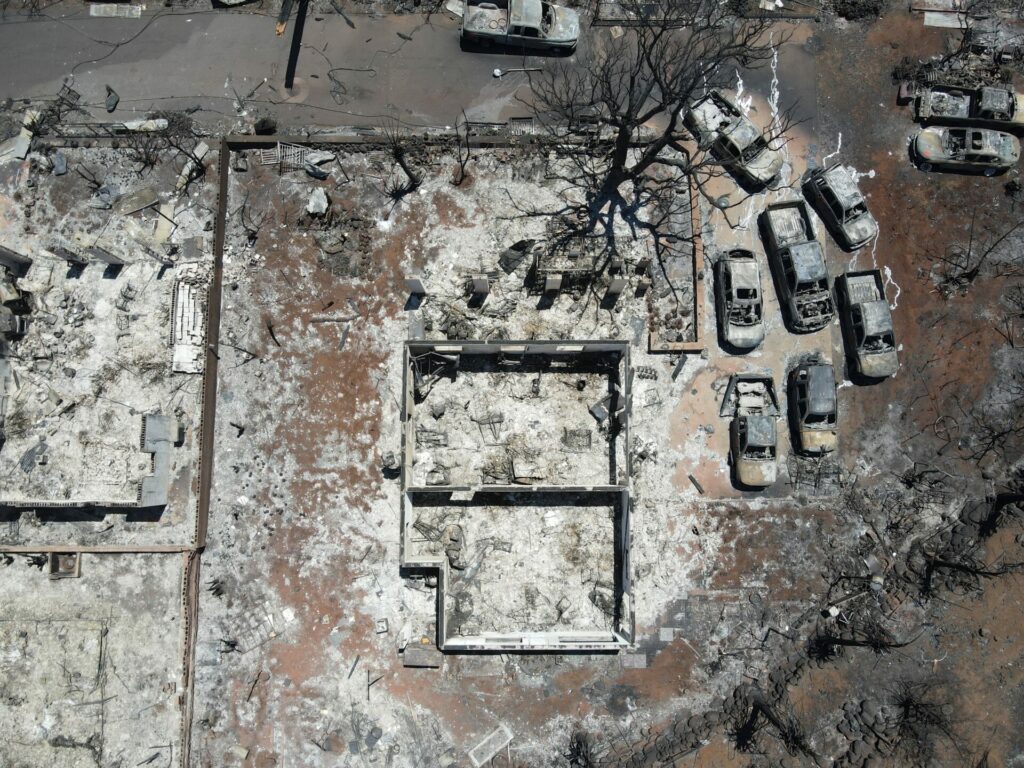 The record figure does not include major disasters such as Tropical Storm Hilary which brought life-threatening flooding and rainfall to the US south-west, leaving thousands of people without power last month, as the cost of damage is still being assessed, according to NOAA.
Unprepared for Natural Disasters
Both the frequency and cost of disasters are increasing due to climate change, a rise in the number of areas being built in vulnerable locations, and a rise in wealth across populations, according to NOAA. 
The burning of fossil fuels is causing air and water temperatures to increase, which in turn makes it possible for hurricanes to become stronger, rainfall to become more intense and wildfires to spread faster.
'Exposure plus vulnerability plus climate change is supercharging more of these into billion-dollar disasters,' said Smith.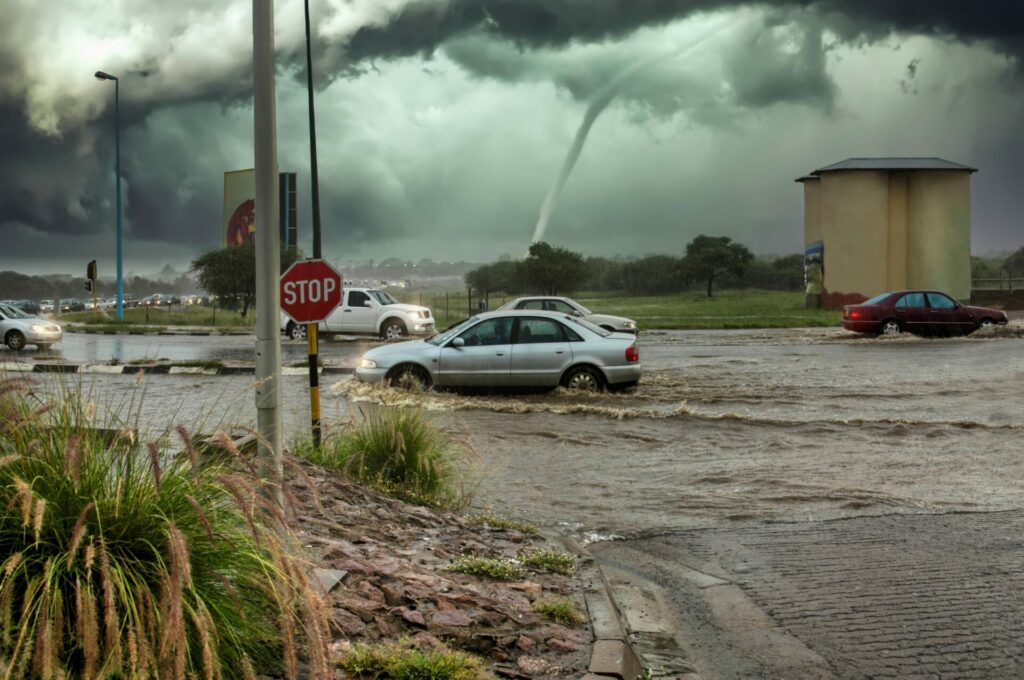 The increase in natural disasters is consistent with warnings from climate scientists, along with a push from the natural El Niño phenomenon that entered earlier this year.
Other events listed by NOAA included severe summer weather, including a Minnesota hailstorm and storms in the north-east, Nebraska, Missouri, Illinois, Indiana and Wisconsin.
Last week, more than 60 million Americans were under heat alerts, an extreme weather event that cities have struggled to allocate funding towards.
'Vulnerability is especially high where building codes are insufficient for reducing damage from extreme events,' NOAA said. 'Climate change is also playing a role in the increasing frequency of some types of extreme weather that lead to billion-dollar disasters— most notably the rise in vulnerability to drought, lengthening wildfire seasons in the Western states, and the potential for extremely heavy rainfall becoming more common in the eastern states.'
Last week, the Federal Emergency Management Agency FEMA designated almost 500 communities as 'disaster resilience zones,' which are eligible for increased federal funding.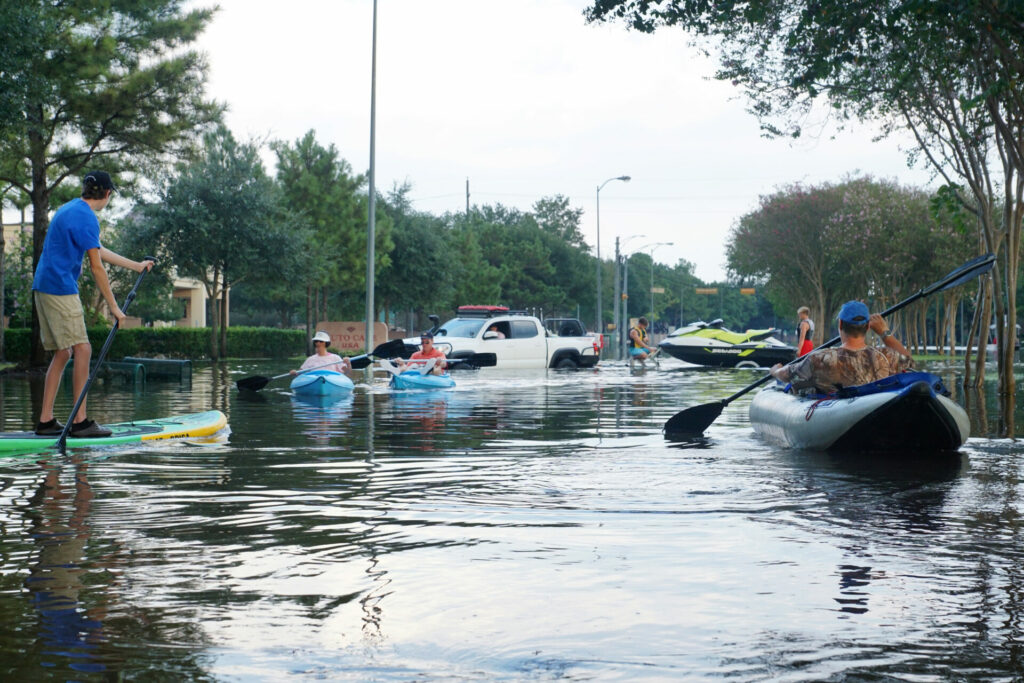 Tornado season is now mostly over but the U.S is about halfway through Hurricane season.
Experts say the US has to do more to adapt to increased natural disasters as they are only projected to get worse.
'The climate has already changed, and neither the built environment nor the response systems are keeping up with the change,' the former Federal Emergency Management Agency director Craig Fugate said.
Stanford University climate scientist Chris Field called the trend in billion-dollar natural disasters 'very troubling'.
'But there are things we can do to reverse the trend,' Field said. 'If we want to reduce the damages from severe weather, we need to accelerate progress on both stopping climate change and building resilience.'