London has come out on top in a survey of the world's best vegan cities, beating Berlin in second place, and New York placed third.
The cities were selected as part of the 2022 Top 10 Vegan-Friendly Cities guide from plant-based restaurant platform HappyCow and comes as part of World Vegan Month, celebrated every November.
Other entries included Melbourne in at fourth with Singapore in at fifth. Los Angeles, Bangkok, Amsterdam, Warsaw and Barcelona made up the rest of the top 10
Cities were judged on the number of vegan restaurants within 10km of the centre. Also the number of fully vegan businesses, such as shops and bakeries, were taken into consideration, as was plant-related policy and community activity.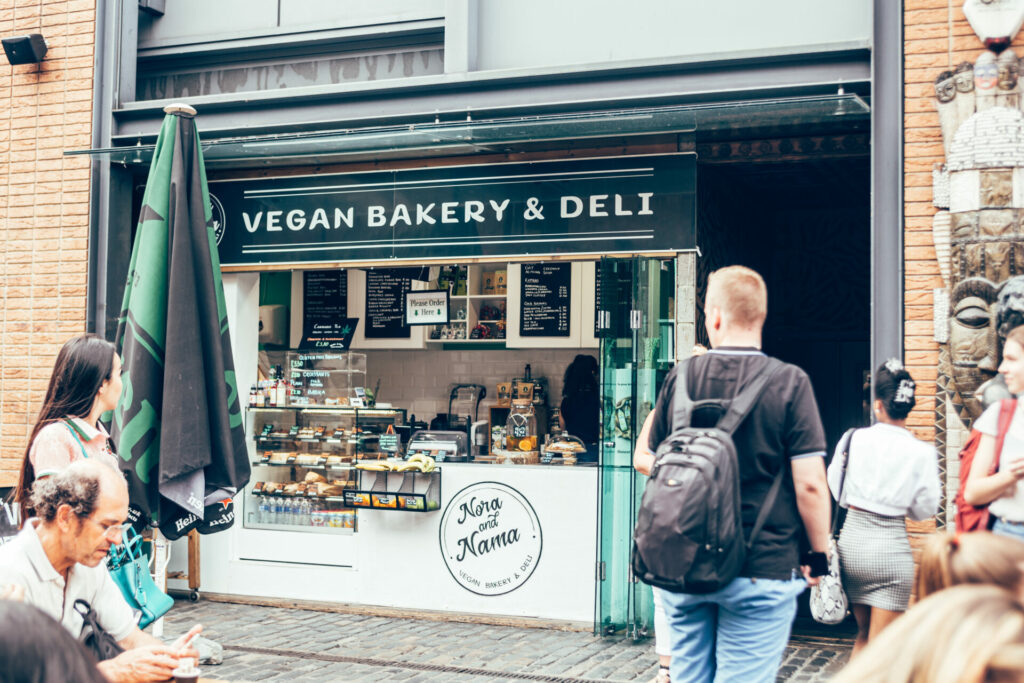 The study said London has more than 400 fully vegan establishments, including restaurants and cafes, shops, events, and businesses, such as non-dairy cheesemakers and meat-free butchers.
New developments include a 100 per cent vegan restaurant now opened at The Ritzy Cinema in Brixton, making it the first movie theatre in the UK to host an animal-free eatery. En Root serves 'healthy, hearty, home-cooked Indian meals', which are 'designed to energise, uplift and nourish' diners, say its founders.
Recently, the Hilton London Bankside launched its 'vegan suite' – another UK first. It offers bedding free of all animal products, a plant-based room service menu and toiletries without any animal testing.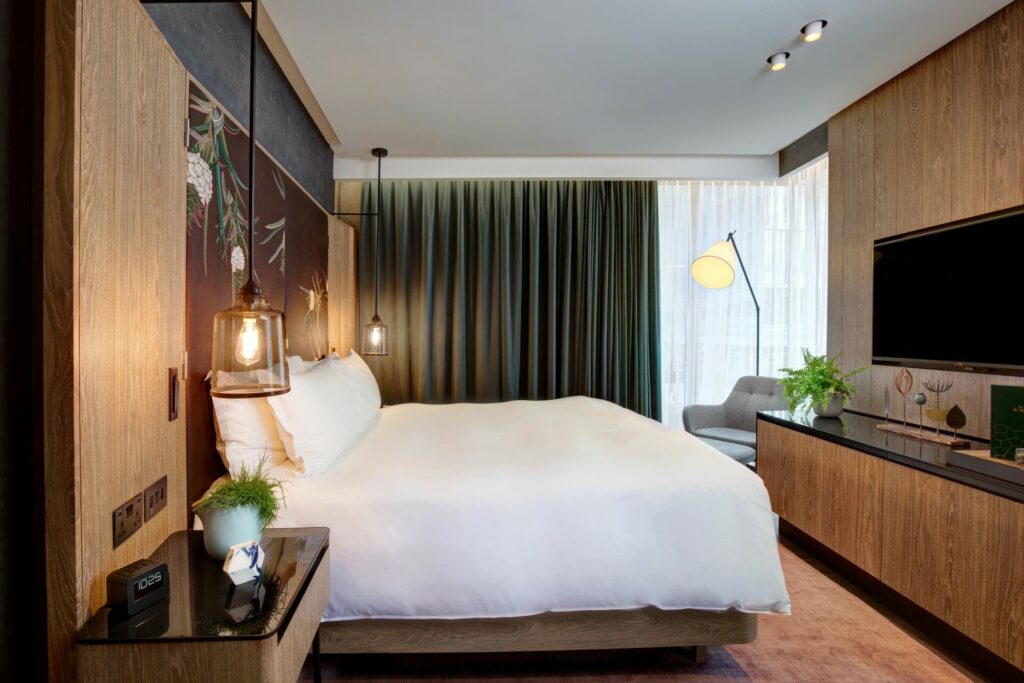 Leading UK supermarkets such as Tesco, Waitrose, Sainsburys, Aldi and Morrisons have also introduced vegan ranges of Christmas food.
Fay Hasnip, plant-based product developer at Tesco, said: 'As well as expanding our plant-based ranges, we've been focusing on the quality of the products, and are using pioneering plant-based technology, including wheat, pea and soya protein, to replicate the tastes and textures that people love at Christmas.'
The Vegan Cities Comeback
In second and third place, Berlin and New York have switched positions since HappyCow's 2019 list – the last compiled before the Covid pandemic took hold.
Germany has introduced initiatives to lower meat intake among its population which have seen the average yearly consumption drop from 138 pounds of animal protein to 121. The number of vegans in the country also doubled to 2.6 million between 2016 and 2020.
New York has ruled that all city hospitals will now serve vegan food and 1,700 schools take part in Vegan Fridays, where children are given plant-based meals. Amsterdam, Barcelona, Melbourne, and Singapore join the Top 10 as new entries, knocking out Portland, Prague, Tel Aviv, and Toronto.
Amsterdam has seen a 78 per cent increase in fully vegan companies over the last three years, while Barcelona has reportedly seen a 74 per cent rise.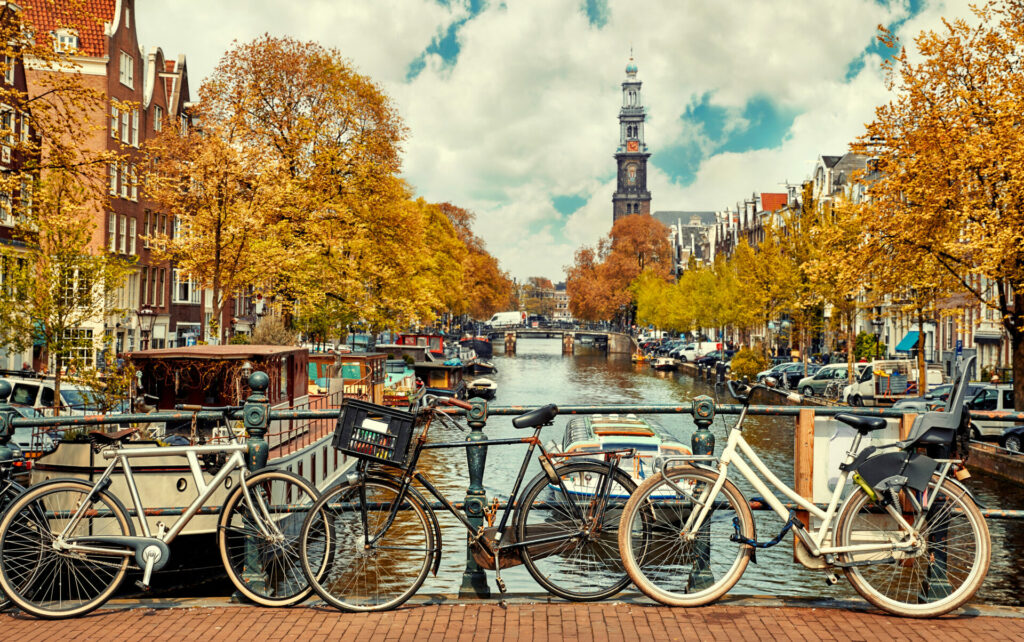 Eric Brent, HappyCow's founder said: 'After a major drop in 2019-2021, the growth of vegan restaurants worldwide continues again at an even faster rate than we experienced in 2019.'
November has been designated World Vegan Month in celebration of former chair of the Vegan Society, Louise Wallis, who introduced World Vegan Day in 1994 to celebrate the 50th anniversary of her group.
The society was founded in November 1944 by Donald Watson, then known as a 'non-dairy vegetarians'. It came up with the word 'vegan' to describe people who do not eat animal products of any kind.
According to the society being vegan is 'a philosophy and way of living which seeks to exclude—as far as is possible and practicable — all forms of exploitation of, and cruelty to, animals for food, clothing or any other purpose; and by extension, promotes the development and use of animal-free alternatives for the benefit of humans, animals and the environment.
'In dietary terms, it denotes the practice of dispensing with all products derived wholly or partly from animals.'
In 2016, a study from the University of Oxford found that if the entire world went vegan, it could save eight million human lives by 2050, reduce greenhouse gas emissions from agriculture by two-thirds and avoid climate damages of $1.5 trillion.