Etihad Airways has teamed up with Junk Kouture, the world's largest sustainable youth fashion competition, to help students from across the world learn about the importance of recycling.
Encouraging creativity and self-expression, Junk Kouture tasks young people with making striking clothing and accessories out of discarded waste, otherwise known as 'junk'.
Featuring materials as varied as orange peels, coffee capsules, milk bottles, old aprons, single-use plastic bags and optic lenses, participants are encouraged to let their imaginations run wild and use their work to highlight issues surrounding climate change.
Over the past few months, dozens of schools across the UAE and throughout the globe have worked tirelessly to craft stunning, 100-percent upcycled outfits, and think of new and inventive ways of reusing and repurposing waste.
Now, the national airline of the UAE is adding an extra dose of inspiration by contributing a stock of obsolete aircraft items, including old seat covers, carpets, cabin crew uniforms and life vests.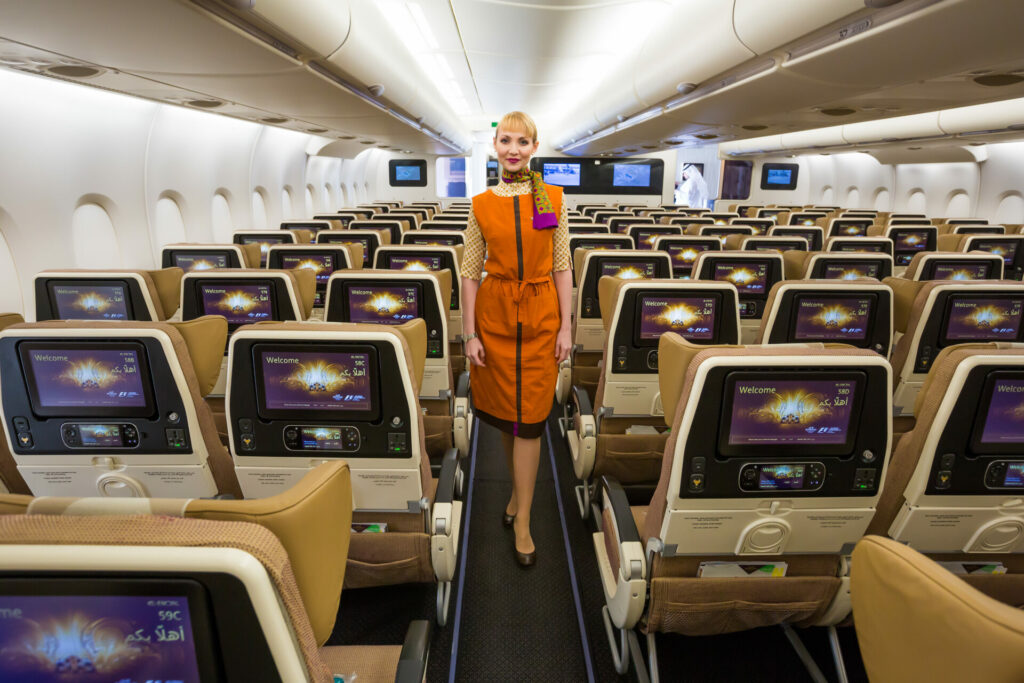 Offering an exciting and fun way of exploring complex topics such as recycling and sustainability, this new partnership comes in the lead up to the first ever Junk Kouture World Final, set to take place at Etihad Arena in Abu Dhabi on January 11, 2023.
Featuring 60 designs and teams from the UAE, New York, London, Milan, Paris and Dublin, Etihad Airways has pledged to provide complimentary flights for all the international participants. It has also launched a new social media campaign exploring why grass-roots education about sustainability is so crucial
'Etihad Airways is making tremendous efforts towards sustainability and we have been blown away by their passion for Junk Kouture,' says Troy Armour, CEO of Junk Kouture.
'They understand and support our drive to promote sustainability, and our mission to create the circular engineers of tomorrow. We want to thank and commend them for all their support.'
Inspiring the next generation
This latest collaboration forms part of Etihad's on-going efforts to reduce the environmental impact of the aviation industry.
The airline's Greenliner Programme tests new green technologies such as sustainable alternative fuels, and it is committed to reducing the use of single-use plastics.
Amina Taher, Vice President of Branding, Marketing and Sponsorship at Etihad Airways, adds: 'Our partnership with Junk Kouture reinforces our position as a leader in sustainability.
'We've previously collaborated with artists who have recycled aircraft parts into sculptures, and we're excited about taking our first steps into the world of fashion. It's a privilege to support others who share our low-impact and zero-waste goals.'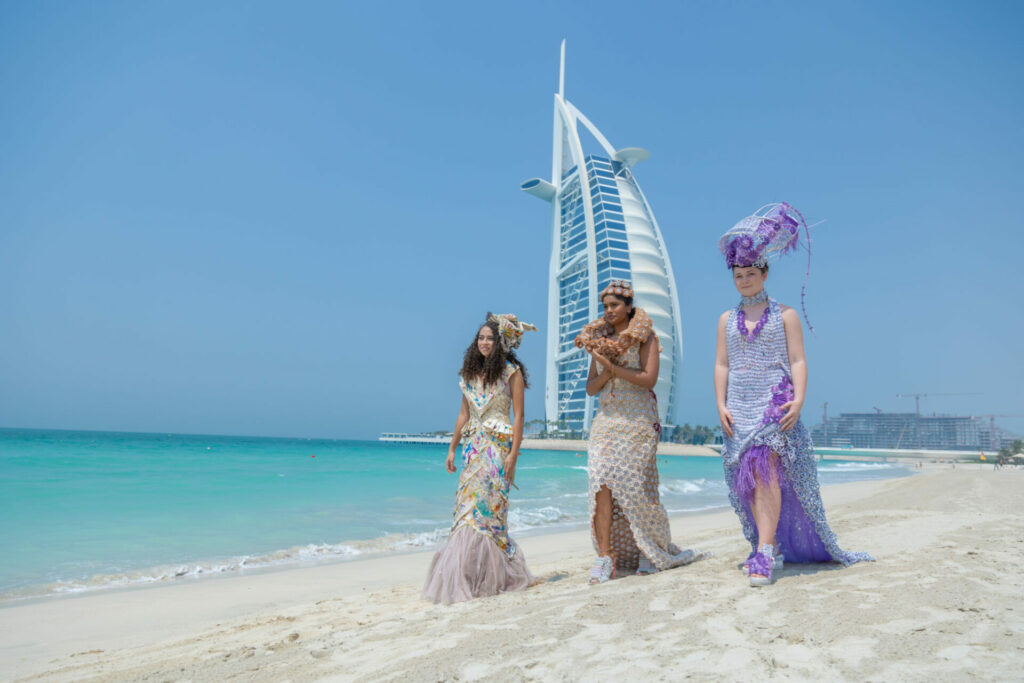 Since it was founded in Ireland in 2010, Junk Kouture has saved an incredible 40,000kgs of waste from landfill and produced 15,000 show-stopping recycled looks.
Open to young people aged 13 to 18, numerous schools took part in the first Junk Kouture Abu Dhabi, including GEMS First Point, SAFA Community School and GEMS Wellington Academy in Dubai, and Aspen Heights British School, BSAK and the American Community School in Abu Dhabi.
Emma Shanahan, Principal of Aspen Heights British School, says: 'Aspen Heights is delighted to be involved with this exciting project. Environmental themes are tightly interwoven into our curriculum, and it is perfectly aligned with our core values.
'We're dedicated to providing relevant, engaging, memorable and fun education – and this is certainly delivered with Junk Kouture. This project has already given our students so many amazing experiences, and an exclusive glimpse into the exciting and creative world of sustainable fashion.'
This autumn, the Abu Dhabi City Final at Manarat Al Saadiyat will see over 40 of the most incredible entries compete for a spot in the Grand Final.
Presenting a star-studded judging panel of Fatema Aref Almulla from the Ministry of Climate Change and Environment, Syrian-born fashion designer Rami Al Ali, YouTuber and presenter Haifa Beseisso and Co-Founder of CTZN Cosmetics, Aleena Khan, it will showcase the brilliant imaginations and skills of local young creatives in spectacular style.
To find out more about Junk Kouture or to buy tickets for the City or Grand Final, visit www.junkkouture.com.