Airlander, a helium-filled passenger airship, could soon be in the skies over Spain in a low emissions aviation project that's been financially backed by Iron Maiden frontman Bruce Dickinson.
Air Nostrum, a regional partner for national carrier Iberia, has signed an agreement with the UK's Hybrid Air Vehicles to be the launch airline for its Airlander 10 aircraft, which generates 90 per cent less CO2 emissions than a conventional aircraft.
The Spanish firm has reserved 10 100-seat versions of the craft and aims to have them running on its short-haul routes by 2026. They are currently under construction at a facility in Yorkshire, UK.
'The Airlander 10 will drastically lower emissions,' Air Nostrum chairman Carlos Bertomeu said.'We are exploring each and every possible way to reduce our carbon footprint.
'Sustainability, which is good news for everyone, is already a non-negotiable fact in the daily operations of commercial aviation.'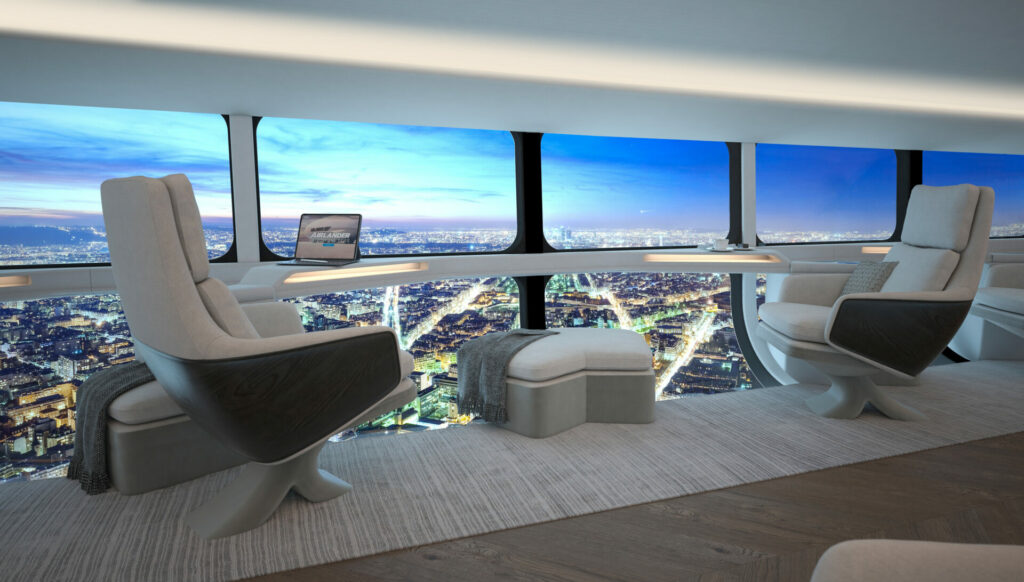 The Airlander 10 is a hybrid aircraft combining the helium-filled hull of airships with technology from aircraft and helicopters. Hybrid Air Vehicles is also working on an all-electric model that could be in service by 2030.
The airships are much slower than planes, flying at just 80 miles per hour.
'Countries such as France, Denmark, Norway, Spain and the UK are setting ambitious mandates to decarbonise national and short-haul flights,' Hybrid Air Vehicles general manager Tom Grundy said. 'Airlander is designed to deliver a better future for sustainable aviation services.'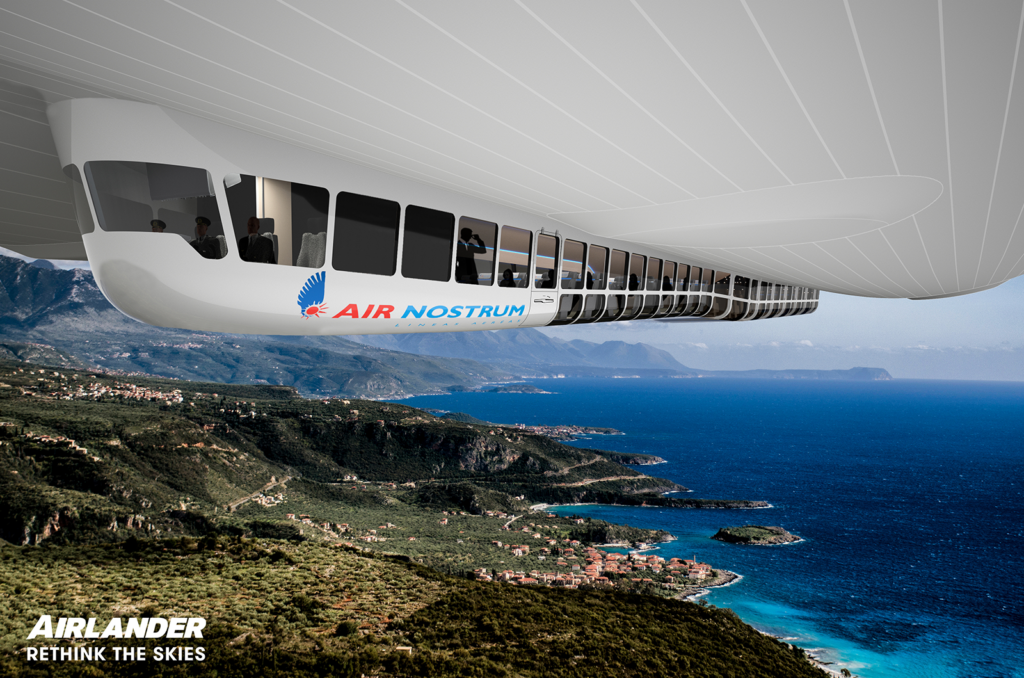 The aircraft uses a combination of helium gas, aerodynamic lift, and rotating blades to gain altitude and navigate through the skies.
'This is something that's a bit different to anything anyone's seen before,' Mr Grundy added.'It's not the same as an airship, it's definitely not the same as a fixed wing plane, it's not the same as a helicopter.'
Safety Record
Airships have been regarded as unsafe in the past, largely due to the explosion which destroyed the Hindenburg in 1937 as it came into land in New Jersey USA, causing 35 deaths. The accident marked the end of the airship era as public confidence wained.
However that German craft had highly inflammable hydrogen in its gasbags while today's airships use the safe non-flammable gas helium. Helium can be used as a fire extinguisher, since it is impossible to ignite due to a complete layer of electrons in its atomic structure.
Landing and take-off is by far the most dangerous segment of flight, but airships, who do this at roughly the speed of a bicycle, ensure safety by maintaining a low speed. Also today's airships have many engines, so if one or two fail it doesn't constitute an emergency.
The craft are also capable of floating and don't need a runway, so any open space even water, can act as an emergency landing field.
Kwasi Kwarteng, UK Business Secretary, said: 'Hybrid aircraft could play an important role as we transition to cleaner forms of aviation, and it is wonderful to see the UK right at the forefront of the technology's development.
'This agreement enhances the possibility of the revolutionary, British-made and designed, Airlander 10 aircraft flying across Spanish skies.'