'Beldi! Beldi! Madam!' comes the call from a fruit seller in souk Jdid in Essaouira, an attractive port town (in the 18th century, Morocco's most important) that sits on the Atlantic coast, 118-miles from Marrakesh. A pomegranate is held up for my perusal, its skin a healthy crimson with a blush of apricot, no doubt picked within hours of it landing on his stall. I'm taking a food-focused tour with Tours by Locals, and look to Rachid, my Berber (indigenous to North Africa) guide, to translate.
'Beldi is an interesting Arabic word found only in Morocco,' he tells me, as we watch the stall holder split the juicy fruit into quarters once I've handed over my dirhams. 'It means "good for you, natural, authentic, unrefined" and we use it when something is grown and made in the traditional way. It can be used for many things we make but most often food.' I take a bite and the fruit is perfection, with crunchy seeds popping to expel juice, slightly tangy and sweet with a hint of cranberry.
After that my ears are tuned to hear the word, so frequently used with pride. The subject of slow food – that which is grown and prepared using time-honoured methods – is also something that keeps popping up in conversation. Morocco joined the official Slow Food Movement in 2014, following in the footsteps of the Italian town of Bra in Piedmont, where it all began in 1889. It now stands with 160 other countries against the so-called 'McDonaldization' of food production and consumption.
Its first official project was the development of community organic vegetable plots near the city of Rabat, but, of course, the concept of slow food wasn't new in Morocco. The gastronomic pleasure of indulging in a long meal with family and friends is a pastime locals revel in, especially after prayers on a Friday.
'My mother would shake her head in disbelief at the idea that this is a new trend,' laughs Rachid. 'In Berber culture, a family meal can take a whole day to prepare, and we have long grown our own food.'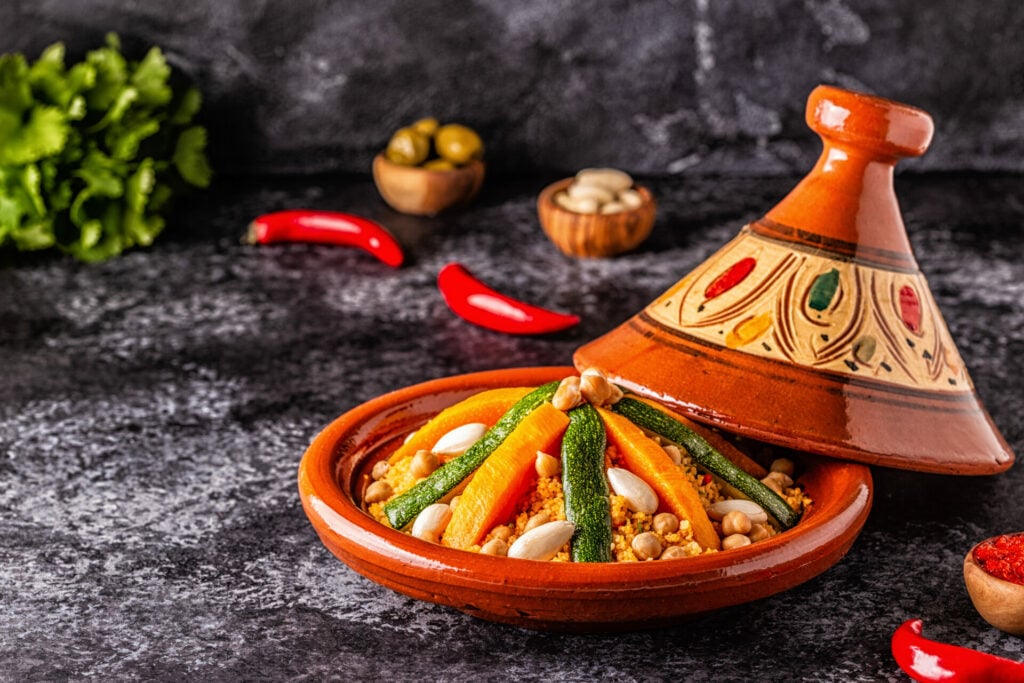 The gently cooked tajine served with cous-cous is perhaps the best known, prepared traditionally in a mud oven fuelled by cow dung, using home-grown produce (dates, figs, olives, plums, and lemons are mainstays along with varied vegetables) and traditional recipes. However, slow food isn't just about the end product, it goes deeper than that.
'We're protecting our culture and traditions if we make good choices about how our food is cultivated and what we eat,' Rachid explains.
Although Essaouira is often referred to as Marrakesh by the sea, due to its medina (old walled city) and thriving souk, it isn't nearly as touristy with far less crowds and a much more relaxed pace of life. Perhaps the biggest difference is the joy of exploring the souk without the persistent call to buy.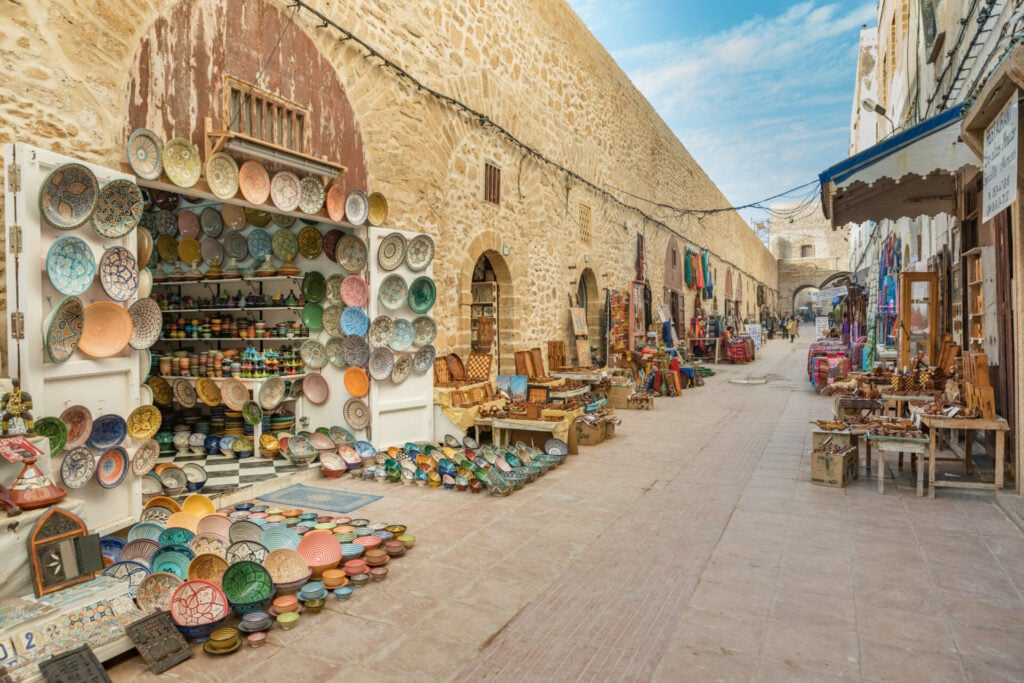 Although meat features often in Berber cuisine, vegetables also star. For such a small city, Essaouira has a wealth of wonderful restaurants and a growing vegetarian and vegan food scene. So, where should you start?
Eating in Essaouira
Three Little Birds is run by a women's co-operative and dishes up fresh as they come salads and couscous with a menu that changes daily according to what's available. A delicious stalwart on the menu is Taktouka, a blend of tomatoes, bell peppers, garlic, toasted paprika, cumin, parsley, coriander, and olive oil.
Restaurant Awrirrte is tucked away down a small alley off the Rue d'Oujda, and beyond actually dining in a Berber home, this is as close to traditional home-cooking as it comes, with a chalk board rather than a menu, updated regularly with whatever has been brought home from market. With few tables, be prepared to take your chances. Worth the wait though for a classic Cous-cous sept legumes (cous-cous with seven vegetables)and arguably the best Zaalouk, smoked aubergine dip, in town.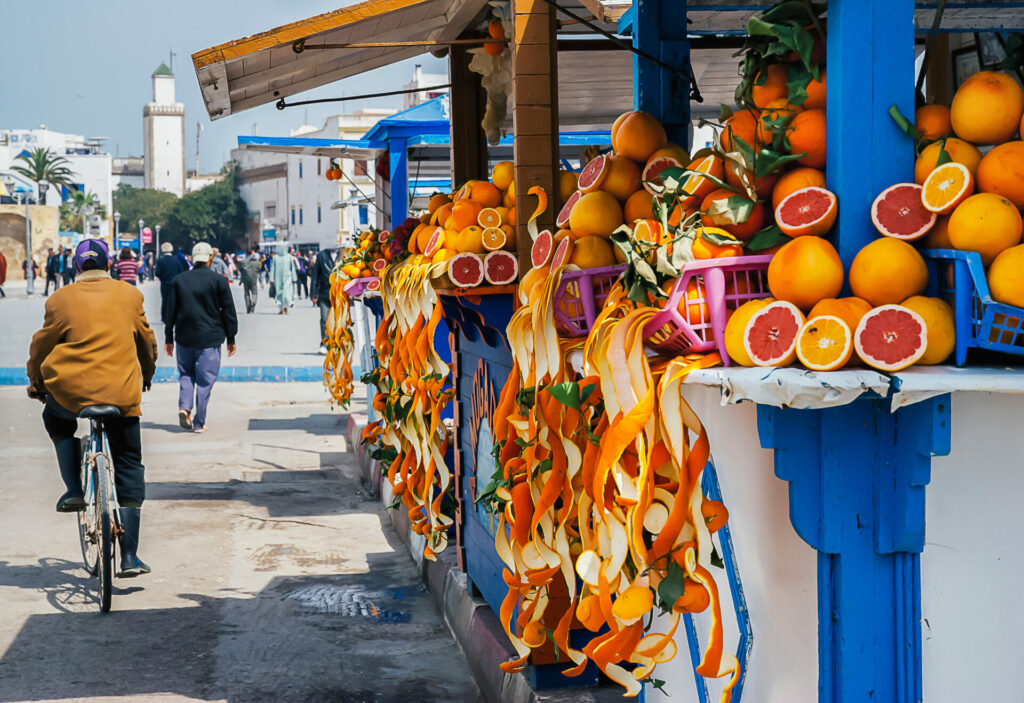 On the busy shop-lined Avenue Sidi Mohamed Ben Abdellah, those with a sweet tooth shouldn't miss the prettily tiled patisserie, L'amandine Souiri, for its piles of traditional treats such as dates wrapped in marzipan and crumbly almond biscuits topped with apricots.
For a special occasion, head to Essaouira's most historic and luxurious riad hotel, L'Heure Bleue Palais. Here, Head Chef Ahmed Handour is a well-respected champion of shopping local (you'll see him often in the souk handpicking vegetables). In October he creates a 100 per cent slow food fine-dining menu, celebrating all that is seasonal, and home grown, expertly paired with organic wines. Best to book ahead. www.heure-bleue.com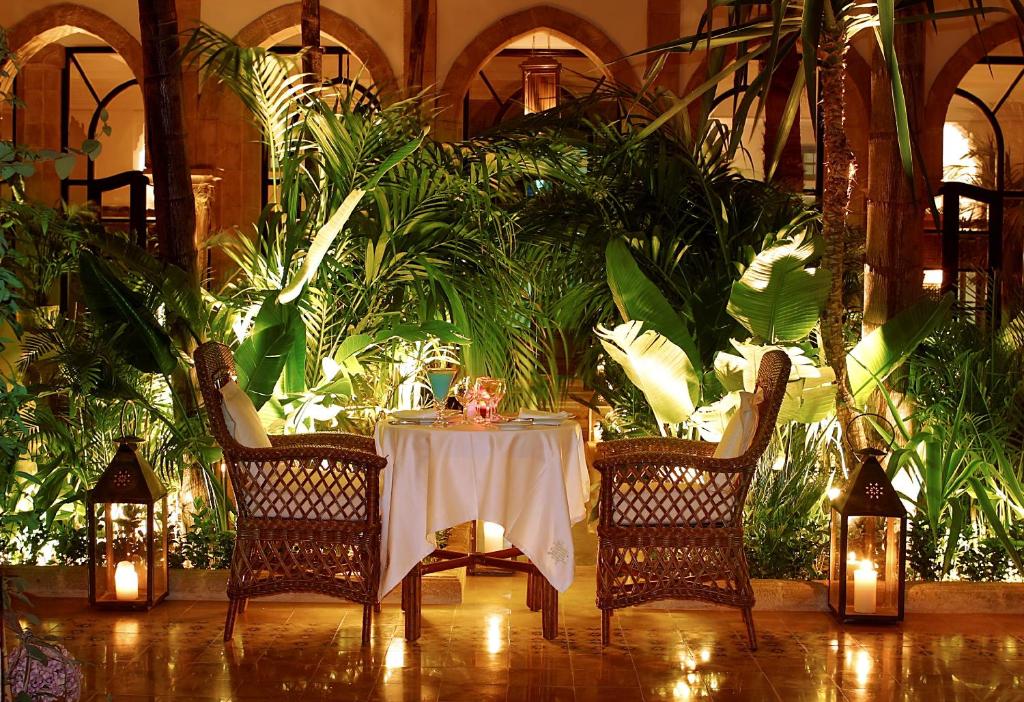 Mandala Society is a stylish vegetarian café with a big heart, particularly great for breakfast (try the pancakes with banana and amlou, a fortifying Berber spread made with almonds, argan oil and local honey), with a good offering of vegan dishes. It serves fresh, local, and organic produce wherever possible. And just when you think it couldn't get greener, you learn that they also support fair trade businesses and are plastic free. www.mandalasociety.co
Culinary Activities
Cook up a storm at stylish cookery school L'Atalier Madada, housed in a former almond warehouse on the edge of the medina. Four-hour workshops are taught by a dada (female chef) and begin with a visit to the souk to buy spices. Learn how to make a traditional tajine, a savoury stew named for the conical-shaped pot it's cooked in, or a pastilla, the popular Moroccan pie made with filo -like werqa pastry. Best of all, you get to eat it all at the end. www.lataliermadada.com
Stock up on tajine spices to take home and enjoy socialising over tea at Chez Maki, a shop piled high with goodies from dried rosebuds to strands of saffron, found in the heart of the souk. Sup a cup of Royal tea, a reviving blend of verbena, chamomile, rosemary, sage, thyme, rose, and mint (although the melange might vary slightly), brewed by shopkeeper Khaled, who pours with theatrical skill from a great height to froth and oxygenate the drink.
Sample argan oil at Zidrop, a gem of a small-scale local producer, so passionate about their craft, they'll give you a tour of their oil producing workshop at the back of the shop. A slug of this nutty oil (pressed from the kernels of the argan tree so prevalent in this region) is a delicious addition to many different dishes, both savoury and sweet, from salad dressings to chocolate mousse. Elsewhere in the city, you may see Berber women using small stone hand mills to extrude the oily paste. www.zidrop.ma
Go wine tasting at Domaine du Val d'Argan, Morocco's most southerly vineyard, just a half hour drive from Essaouira. Take a tour with owner Charles Melia to learn about the challenges of producing wine in such an arid environment, then settle down in the flower-filled garden for a tasting. Among the collection of twelve, you'll find the award-winning Orian white, with notes of dried fruit and gingerbread, and La Gazelle de Mogador, a light, floral, organic orange wine. www.valdargan.com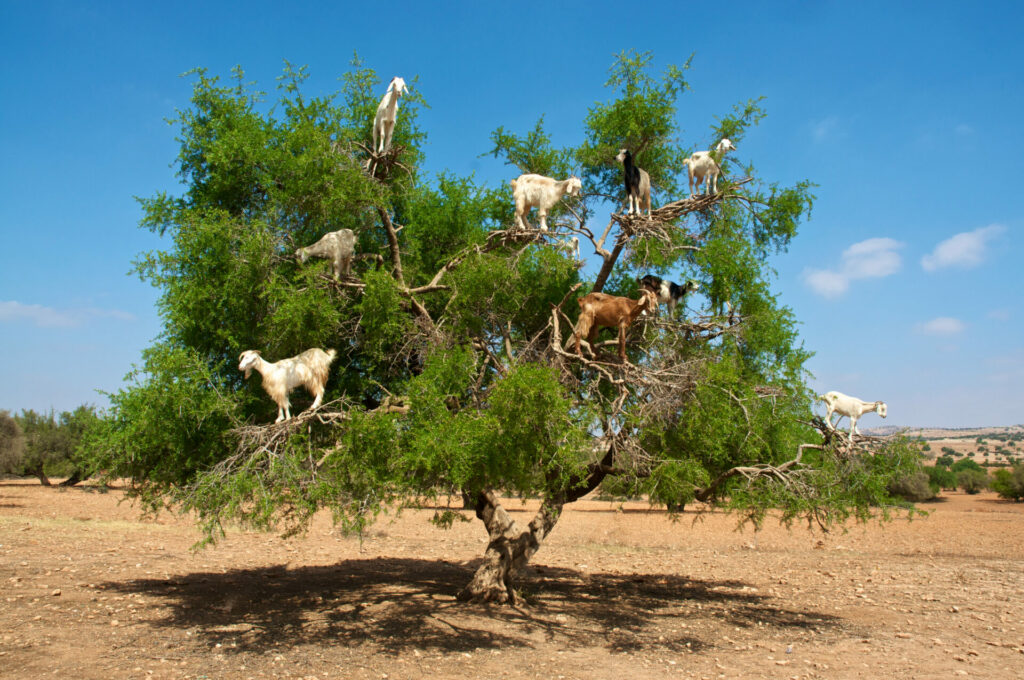 City Culture
Wander with a Local. Using the services of a local guide gives invaluable insight into the culture of the place you're visiting and supports the economy. Guidebooks are all very well, but they don't give you personal anecdotes into what it was like to grow up in the medina, an understanding of family customs, or insider tips. Tours by Locals guides know Essaouira like the back of their hand and can answer any question on history and culture you may throw at them. They are also handy as translators, offering you the chance to interact with local people, if you don't speak Arabic or French. www.toursbylocals.com
Kate Wickers is a British travel writer and author of travel memoir, Shape of a Boy, My Family & Other Adventures, available at Amazon.