Major rainforest nations have agreed to work together to protect their environments following the Three Basins Summit – a meeting in Brazzaville, Republic of Congo.
Two-thirds of the land-based biodiversity and 80 per cent of the tropical forests in the world are located in three tropical forest basins – Amazon, Congo and Borneo-Mekong-Southeast Asia.
These regions alone account for 80 per cent of the world's tropical forests and two-thirds of terrestrial biodiversity, playing an essential role in regulating the carbon balance. The purpose of the Summit is to implement the first global coalition to restore 350 million hectares of terrestrial and aquatic ecosystems.
These rainforest ecosystems provide the livelihoods for more than a billion people, contributing massively to carbon sequestration. But they are being destroyed at a rapid pace, releasing vast amounts of carbon dioxide and so contributing to the climate crisis.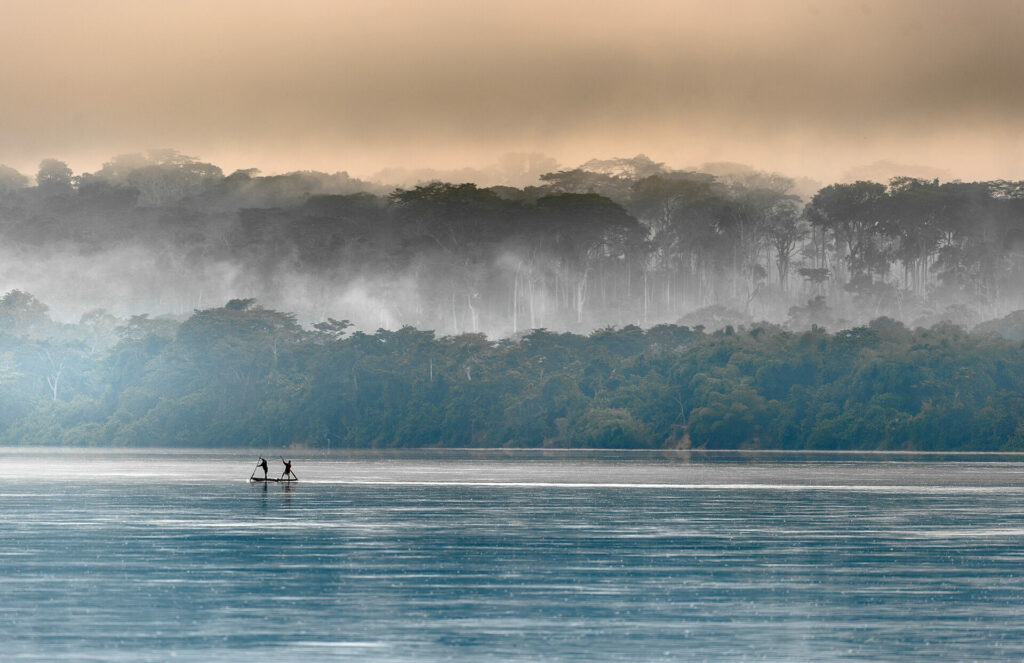 The meeting discussed collaboration on ending deforestation and protecting, restoring and sustainably managing essential and irreplaceable rainforests. However no formal partnership was agreed upon.
The summit did however collectively call for increased financing for countries reducing deforestation and a credit system for carbon storage. Policymakers also discussed funding for the preservation of ecosystems in developing countries in the lead up to the UN COP28 climate talks in Dubai.
No Alliance
Conservationists say they were disappointed that no heads of state from Amazonia and Asia were present at the meeting – despite previous pledges to attend from Brazilian president Luiz Inácio Lula da Silva and French president Emmanuel Macron. In the end, both chose to send video messages for the leaders' segment on the last day of the summit.
'Tropical forests are rich in biodiversity and significant culturally and economically for people globally. But they continue to face threats from deforestation and forest degradation,' said Fran Price, WWF Global Forests Lead.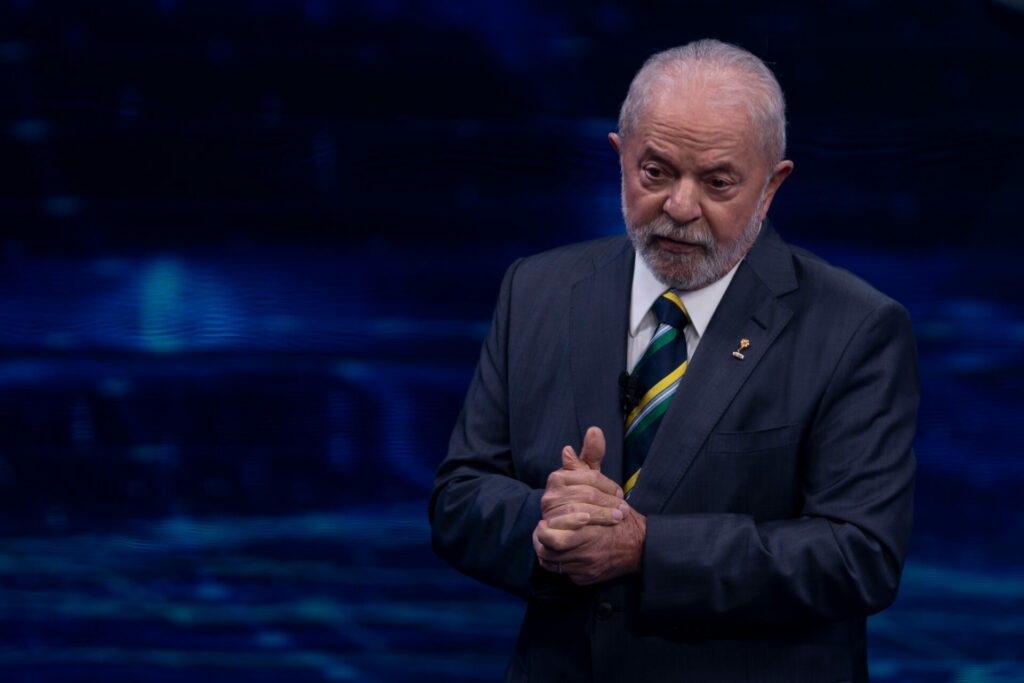 'The Three Basins Summit provided a good start on important discussions about the future of these forests and the solutions that are needed to address the challenges they face, but we are disappointed that it did not result in an alliance of the three basins, as hoped.'
The summit was attended by NGOs, officials from the finance sector and technical experts, in addition to presidents and other government officials.
'We've realised that joining forces is an absolute necessity, and we've recognised that the initiative to unite the three basins is part of an inevitable dynamic,' said Arlette Soudan-Nonault, Environment Minister for the Republic of the Congo.
The final declaration emphasised the need to 'pool and capitalise on existing knowledge, experience, resources and achievements in each of the basins'.
World Off Track To Halt Deforestation
A report released last month by a group of environmental organisations showed deforestation worldwide increased four percent last year, moving further away from a commitment made to end forest loss and restore hundreds of millions of acres of degraded forest and terrestrial landscapes by 2030.
Some 66,000 square kilometers (25,000 square miles) were destroyed, the annual Forest Declaration Assessment report said. That means the world is 21 per cent off track to end deforestation by 2030.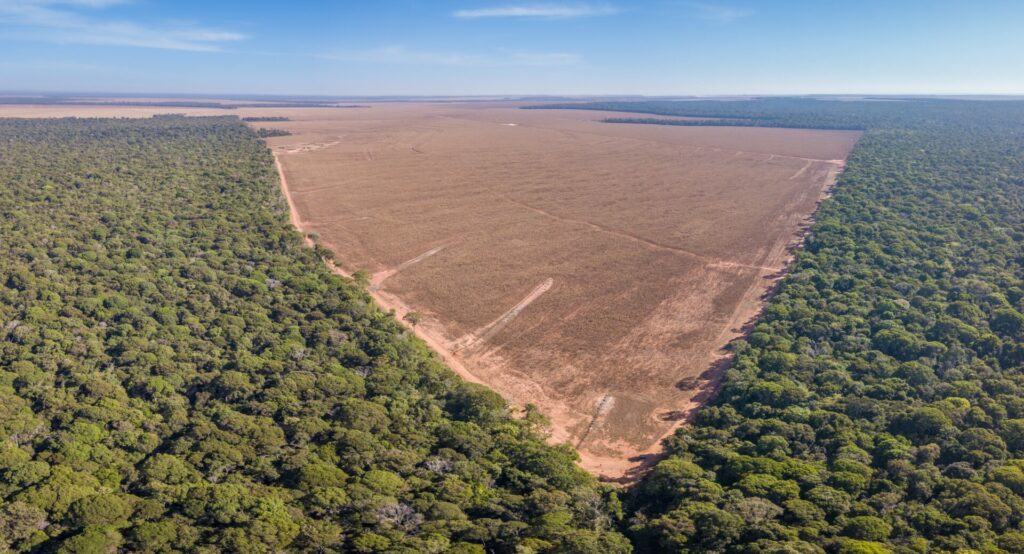 Efforts to preserve old-growth tropical forests — prized for their dense carbon content and rich biodiveristy — are 33 per cent off track, with 4.1 million hectares lost in 2022, according to the study.
Dr Martin Kabaluapa, WWF director for the Congo Basin said: 'We are encouraged by the commitments made at this summit. The governments of the three basins must now use this renewed momentum to foster concrete action to restore forests, bolster scientific and technical cooperation, stop and reverse biodiversity loss and adopt measures to address the climate crisis.
'These forests are essential for the livelihoods and cultural identity of tens of millions of Indigenous Peoples and local communities. The leadership of countries across the three basins will be key to ensuring we have a liveable planet for future generations.'
Yustina Lina Dina Wambrauw, lecturer at State University of Papua, Indonesia, said collaboration with and indigenous peoples is essential to the preservation and maintenance of the region's tropical forests.
'The protection of tropical rainforest ecosystems in the Three Basins will succeed if we include the Indigenous Peoples and local communities who live inside it as main actors. The forest is a sacred home for many indigenous peoples and local communities who have been managing it sustainably to live there for generations after generations.
'For indigenous peoples, the forest and the community are interconnected; therefore, the survival of our people is dependent on the longevity of the forest, the full cover of the rainforest canopy, and the availability of food.' and natural medicines that the forest provides.'