Dubai Metro is set to expand with a new 30km long Blue Line.
The project is intended to connect the current Red and Green lines, with 15.5 kilometers underground, while the rest will be elevated.
There will be 14 new Dubai Metro stations, seven of them being elevated, one of which will be iconic.
The other five stations will be underground, which will include an interchange station, and two elevated transfer stations that will link to Centrepoint and Creek stations.
In addition to the railway infrastructure, the contract includes the supply of 28 driverless trains, the construction of a depot capable of accommodating up to 60 trains, and the development of necessary access roads and passenger and maintenance facilities.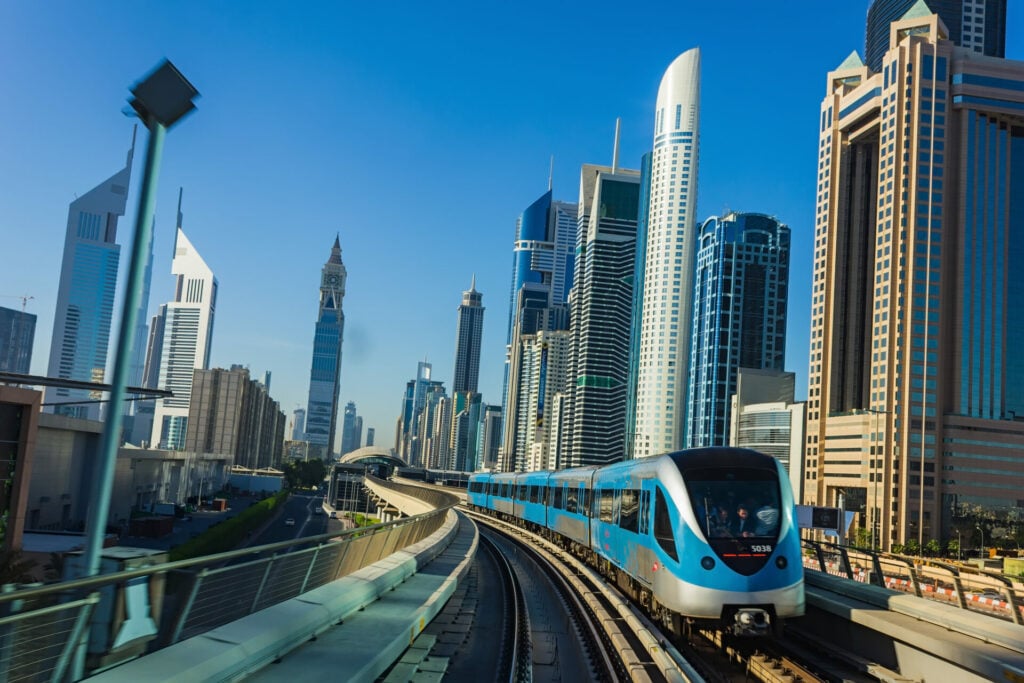 The Dubai Metro expansion project, estimated to cost several billion dollars, aligns with the Dubai 2040 Urban Master Plan, which forsees Dubai's popualtion rising from 3.3 to 5.8 million.
It is also key to Dubai's strategy of providing residents with 80 per cent of their daily needs within a 20-minute travel radius, whether on foot or by bicycle.
In April this year RTA announced that the number of Dubai Metro riders has surpassed two billion since the network first opened to the public on September 9th 2009.
The Red Line transported 1,342 billion commuters while the Green Line served 673,531 million passengers, at a punctuality rate of 99.7 per cent.
Dubai Metro's average daily ridership surpassed 616,000 riders in 2022, reflecting a positive shift in the community's mindset towards public transport, as recognising the benefits of smoother transportation and reduced costs for fuel and vehicle maintenance, said RTA.