King Charles III is digging up a large lawn on the west side of royal residence, Sandringham House, to turn it into a biodiverse garden featuring flora resistant to climate change.
New plants selected to withstand harsh weather conditions will soon be added, alongside a gravel path to allow visitors to explore the garden, which takes the place of a pristine area of grass, which used to be the setting for garden parties.
Images show diggers working on the formerly immaculate lawn – previously used in the WW2 'Dig for Victory' campaign that encouraged citizens to grow their own produce.
The Royal Sandringham Estate, in Norfolk, was a favourite residence of the former Queen Elizabeth, who gathered family there every Christmas, a tradition King Charles is to continue.
The new King, well-known for his concern over environmental issues, has taken on-board climate change, biodiversity and habitat provision in the plans.
'In recent years, with changing weather patterns the current expanse of lawn has been affected by warm weather and excessive rainfall,' the team at Sandringham House stated.
'The newly developed garden will introduce new species that are more robust, hardy and better able to withstand the impact of emerging weather patterns. A series of gravel paths will also enable visitors to experience the new garden and provide maintenance access to the plant beds.'
Hardy Shrubs at Sandringham House
Working with landscape designers, Landform, the sustainable plans include introducing 4,280 herbaceous perennial bulbs and plants- ones that flower every year and 5,000 Yew tree hedging plants which will provide habitat for birds and insects.
The central area will also feature several yellow and pink rose varieties such as 'Gabriel Oak', 'Skylark' and 'Charles Darwin'.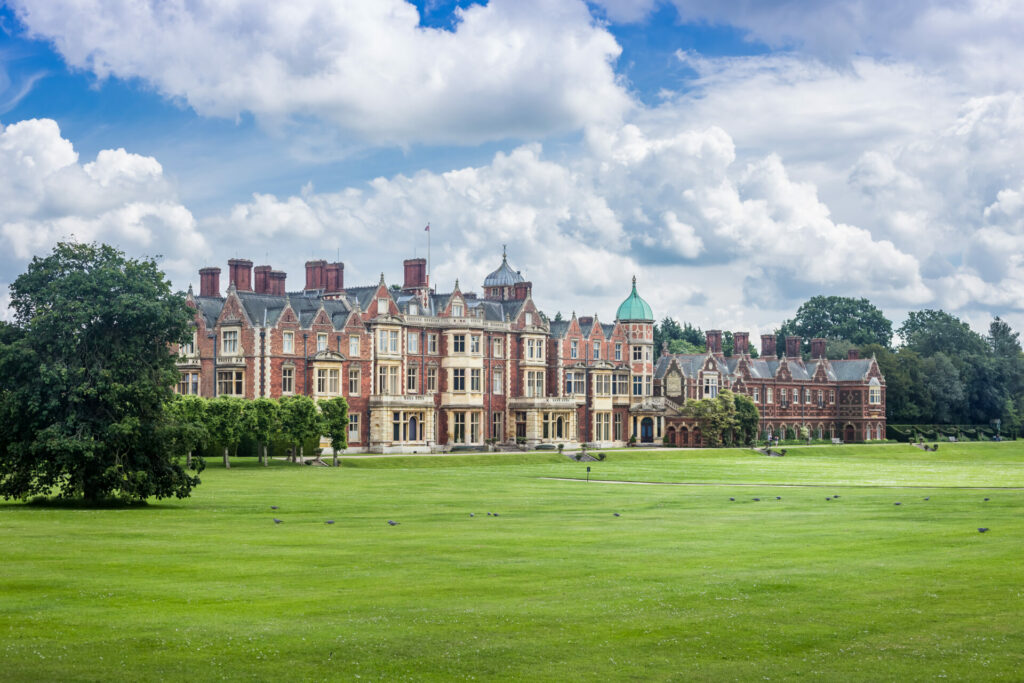 Work began on the new garden in January and will be finished in May, just in time for the summer tourist season.
The garden is being designed to 'create joy for visitors' at Sandringham House, with features also including a maze of new paths, and the regrading and straightening of sloping banks. With plenty of seasonal colour, it will create a rich source for pollinators such as bees and the provision of new habitats.
Topsoil and turf removed from the lawn will be improved and recycled back into the beds of the Topiary Garden.
The monarch, well known for his love of plants, also owns Highgrove Estate , his family residence which has been made as environmentally friendly as possible.
Practices at the royal residence include growing all fruits, flowers and vegetables organically, using wood pellet, biomass boilers to heat the main house, stables and offices, powering the home with solar panels placed on the barns, and a reed bed sewage system, much loved by dragonflies, is used for all the estate's waste.