Poultry farmers in South African have been culling day old chickens by their millions due to power blackouts in the country.
Supplies are being turned off, sometimes for hours, to preserve electricity forcing slaughterhouses to close as refrigeration units are unable to function.
The record blackouts have slowed down production, creating a backlog in processing leaving no room on farms for the newly born chicks.
'The industry has in recent weeks disposed of in excess of 10 million one-day-old chickens,' Izaak Breytenbach, the general manager of the South African Poultry Association, said, explaining that they could not replace existing stock as older birds could not be killed for consumption
Other birds among the existing farm stock have been killed as they become unsellable if they grow too much.
'When chickens are not slaughtered, they grow bigger and out of specification for the consumer and for the fast-food outlets,' Breytenbach said. 'So, the supply we had set aside for these outlets become unusable.'
KFC and Nando's have been affected by the shortage of chickens, with the former taking to Twitter to confirm that some outlets would be temporarily closed.
Around 19 million chickens are killed each week in South Africa, with around 21 per cent of those being sold to fast food restaurants.
Countrywide Blackouts
South Africa's state-owned power company, Eskom has been forced to roll out blackouts as they can't produce enough power from old and poorly maintained coal fired plants.
The company imposed blackouts over 200 days last year and throughout this month crippling the country's economy and harming production, including foods.
It has now shortened power cuts that had forced homes and businesses to go without power for up to 10 hours per day. However, it warned the rolling blackouts will continue for at least another year to prevent a total collapse of the grid.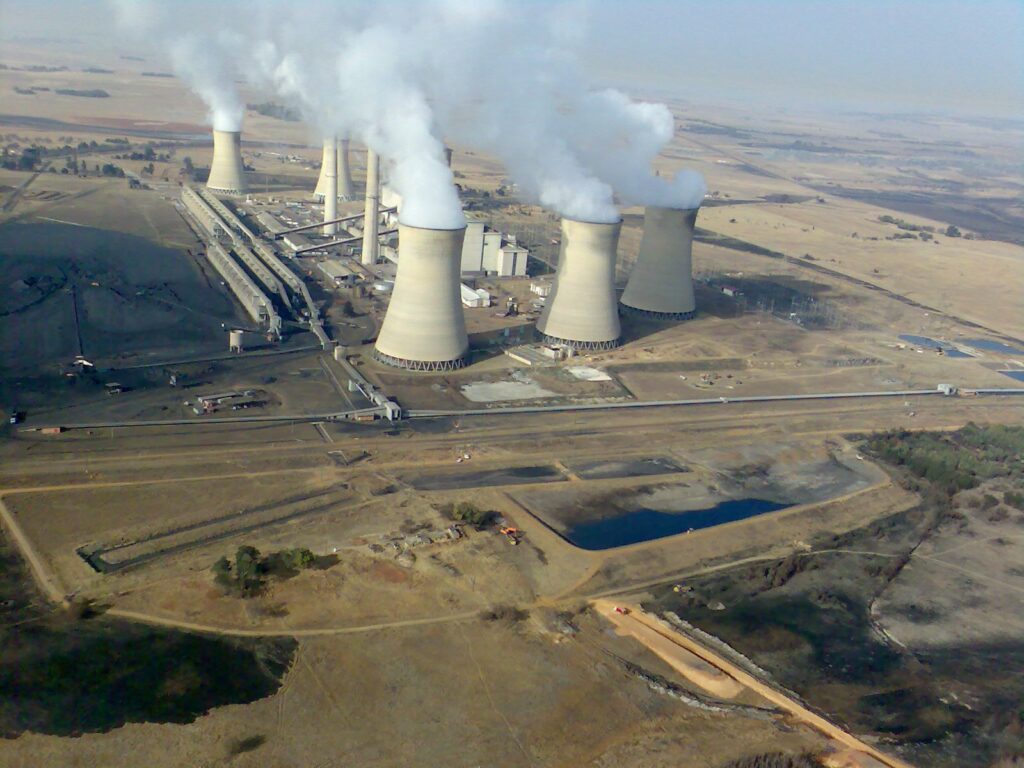 Theo Boshoff, CEO of South Africa's Agricultural Business Chamber, said the entire food production chain is affected by the power cuts and farmers met with Agriculture Minister Thoko Didiza to discuss the problem and request an exemption from energy loss.
'It's a tough ask in the current climate,' Boshoff said. 'We don't have enough generation online currently so if you have an exemption for one sector that means you'll need to cut from another sector.'
South African President Cyril Ramaphosa cancelled his trip to the World Economic Forum in Davos to hold urgent meetings on the blackouts.