Emirates Airlines has flown a Boeing 777 with one of its engines powered entirely by sustainable aviation fuel in a break-through for aviation technology.
The flight, which took off from Dubai International Airport, was designed to demonstrate the ability to power flights entirely with SAF as part of efforts to cut emissions from the industry.
The carbon-cutting test flight EK2646 was in the air for just under an hour keeping within UAE airspace. It was commanded by Capt. Fali Vajifdar and Capt. Khalid Nasser Akram and is a significant step in the UAE's 'Year of Sustainability.'
One of the aircraft's two General Electric motors was powered by orthodox aviation fuel, the other utilised a mixture of plant-based sugars, vegetable oils and fats.
The Emirates Airlines demonstration flight, the first in the Middle East and North Africa to be powered by 100 per cent SAF, supports mutual efforts in the industry to reduce CO2 emissions.
Adel al-Redha, chief operation officer at the airline, said: 'This is a milestone moment for Emirates and a positive step for our industry.'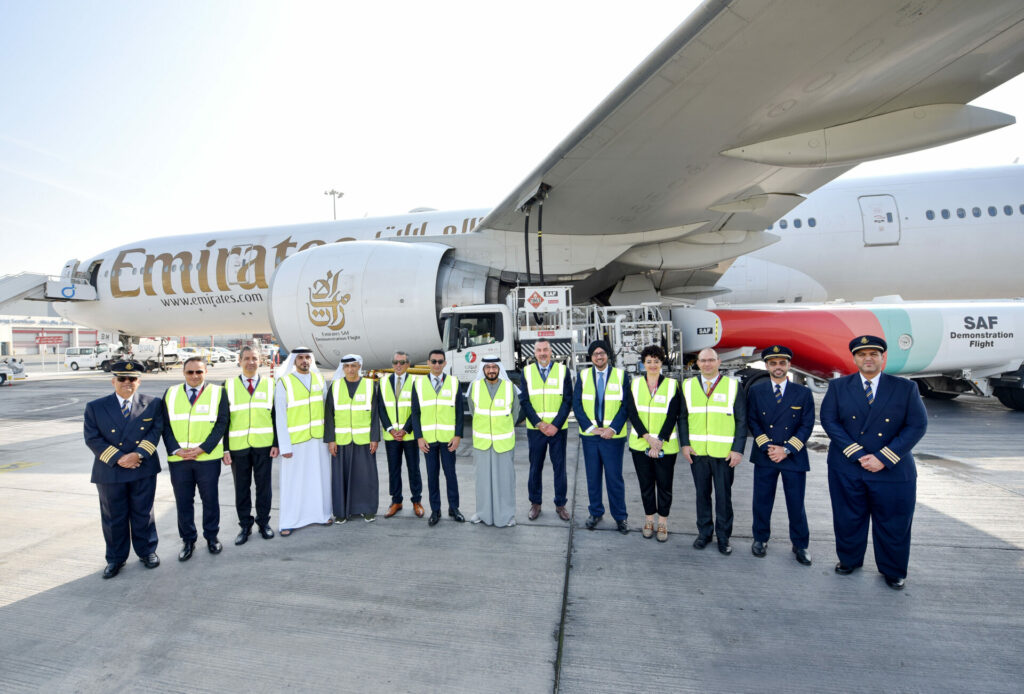 'This flight is a positive step for our industry as we work collectively to address one of our biggest challenges – reducing our carbon footprint,' he added.
Currently the fuel is approved for use in all aircraft, but only in blends of up to 50 per cent with conventional jet fuel. Following the successful trial on one engine, Emirates Airlines said it wanted to continue to develop the initiative with engine airframe manufacturers.
The Dubai-based carrier worked alongside partners GE Aerospace, Boeing, Honeywell, Neste and Virent to procure and develop a blend of SAF that closely replicates the properties of conventional jet fuel.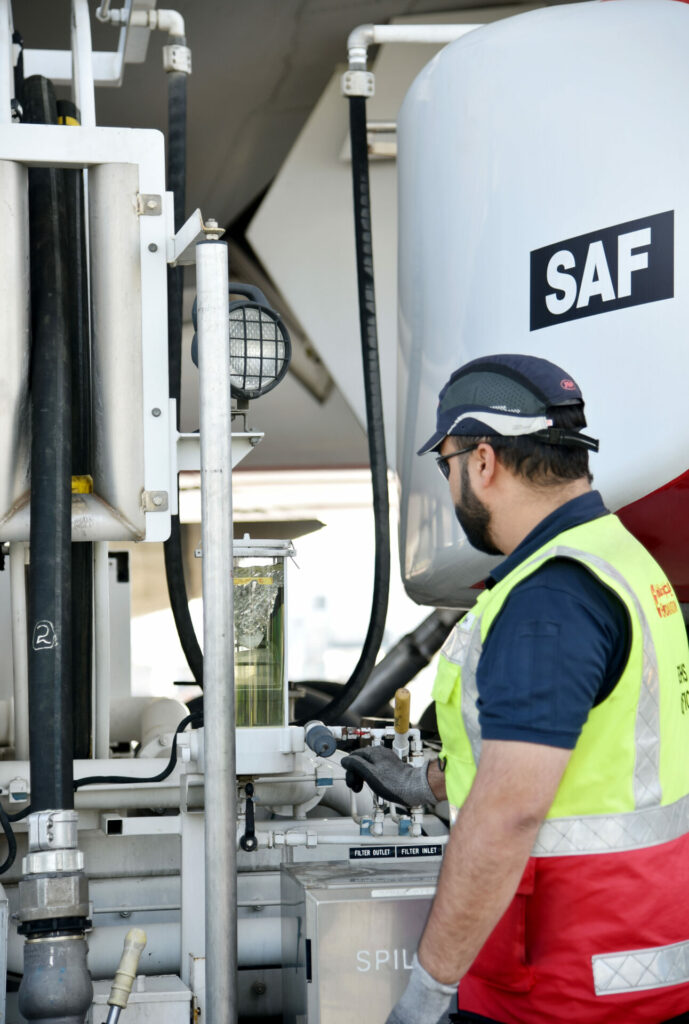 Eighteen tonnes of SAF were experimentally blended and at each ratio of substances chemical and physical fuel property measurements were carried out. After multiple lab tests and trials, engineers arrived at a blending ratio that mirrored the qualities of jet fuel.
Emirates first pioneered a blend of jet fuel and SAF back in 2017 on a test flight from Chicago's O'Hare Airport. It also has Airbus 380 aircraft which can use the combination of fuels.
While aviation releases only one-sixth the amount of carbon dioxide produced by cars and trucks, according to the World Resources Institute, planes are used by far fewer people per day, meaning it is a higher per-capita source of greenhouse gas emissions.
Al Redha said: 'It has been a long journey to finally see this demonstration 100 per cent SAF flight take off. Emirates is the first passenger airline in the world to operate a Boeing 777 powering a GE engine with 100 per cent SAF. Such initiatives are critical contributors to industry knowledge on SAF and provide data to demonstrate the use of higher blends of SAF for future regulatory approvals.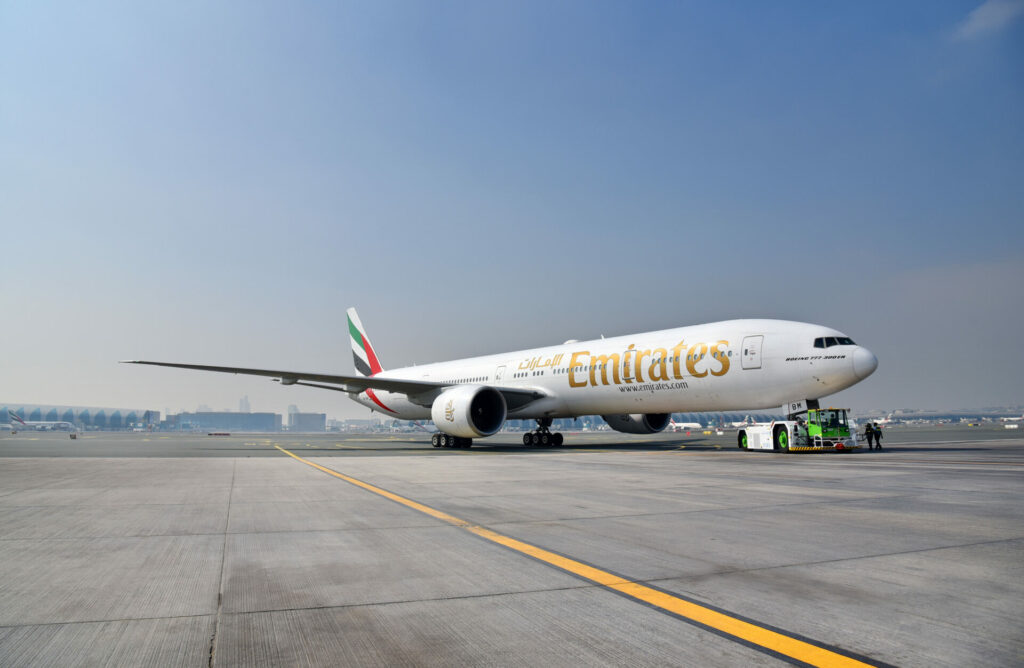 'We hope that landmark demonstrations flights like this one will help open the door to scale up the SAF supply chain and make it more available and accessible across geographies, and most importantly, affordable for broader industry adoption in the future.'
Emirates has already signed up to the International Air Transport Association's collective commitment to reach Net-Zero emissions by 2050. It runs a fuel-efficiency programme that investigates ways to reduce unnecessary fuel burn and emissions, including a navigation programme to identify the most efficient routes.