The United Nations has urged governments around the world to act urgently to protect children's rights in the face of climate change.
All young people have the right to a clean, healthy and sustainable environment, it says in a new report, which states that global warming is adversely affecting children's rights to life, survival and development
It also concludes children's voices aren't being heard enough in discussions about climate change.
The UN Child Rights Committee has issued new guidance for governments to follow, which was drawn up with the help of young people.
More than 16,000 children from across 121 countries provided comments, describing the effects of climate change on their lives and communities.
The report says that UN countries will also be required to take measures to protect children from the harmful effects of climate change, such as monitoring air quality, making sure food is safe to eat and doing more to tackle emissions.
Governments should also address the 'clear emerging link' between climate change and children's mental health, identifying eco-anxiety and depression as conditions that are on the rise, the study adds.
The UN has also said that young people must be included when drawing up new guidance in the future and that governments are responsible not just for protecting children now, but also from the future effects of climate change.
'The climate crisis is a child rights crisis,' said Paloma Escudero, UNICEF Special Adviser on Advocacy for Child Rights and Climate Action.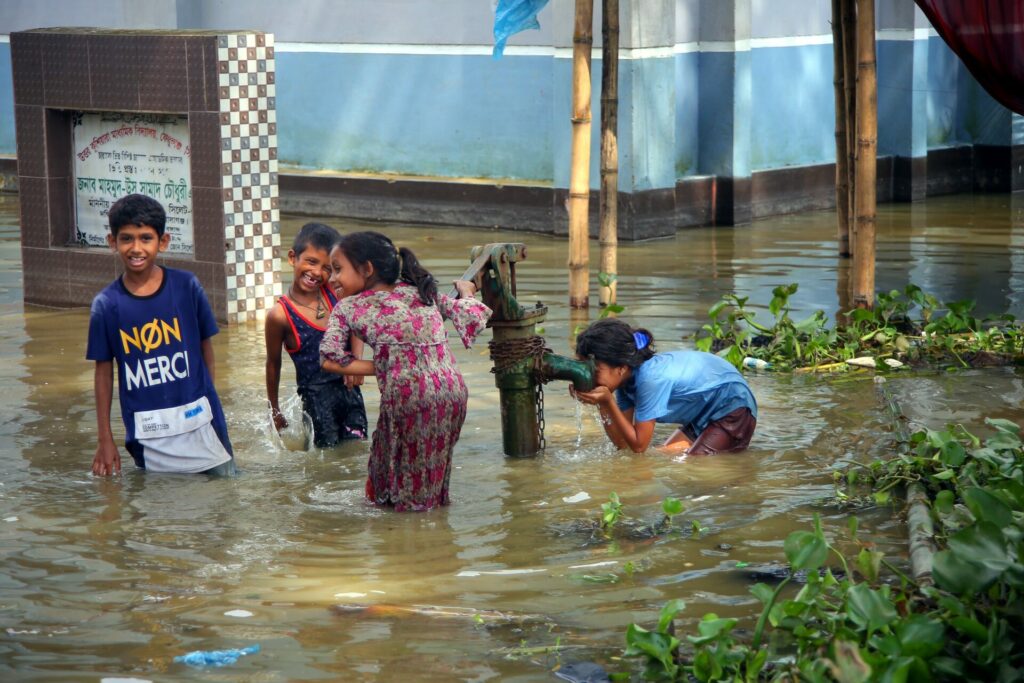 'Every government has an obligation to protect the rights of every child in every corner of the planet, especially those boys and girls living in countries that have contributed least to this problem but are enduring the most dangerous floods, droughts, storms and heat.'
The UN Child Rights Committee has formally adopted what is now called General Comment No. 26, after two rounds of consultation with member states, national human rights institutions, international organisations, scientific experts and children.
'Children are architects, leaders, thinkers and changemakers of today's world. Our voices matter, and they deserve to be listened to,' said 17-year-old Kartik, a climate and child rights activist from India and one of the Committee's child advisers.
'General Comment No. 26 is the instrument that will help us understand and exercise our rights in the face of environmental and climate crises.'