Poaching for the illegal ivory trade was once the biggest threat to the survival of elephants, but according to Wildlife officials in Kenya, that has been superseded by consequences of climate change.
As the African country grapples with the worst drought in decades, elephant numbers are dwindling with the Ministry of Wildlife and Tourism recording 179 elephant deaths this year alone.
To survive, elephants require dozens of gallons of water a day, with a 2020 study into their needs estimating that they need to drink every two or three days to avoid 'critical water loss' when temperatures rise.
But an extreme drought that has been ongoing since last year has dried up rivers and water pans in Kenya's reserves including Tsavo National Park which spans 42,000 square kilometres and is home to 12,000 elephants.
While Kenya's successful anti-poaching measures have resulted in elephant populations exceeding 36,000 nationwide, the country's African Savanna elephant is listed as endangered by the International Union for Conservation of Nature's (IUCN) Red List.
Kenyan Tourism and Wildlife Secretary Najib Balala told the BBC that climate change is now killing 20 times as many elephants as poaching with only ten recorded poaching incidents in 2022.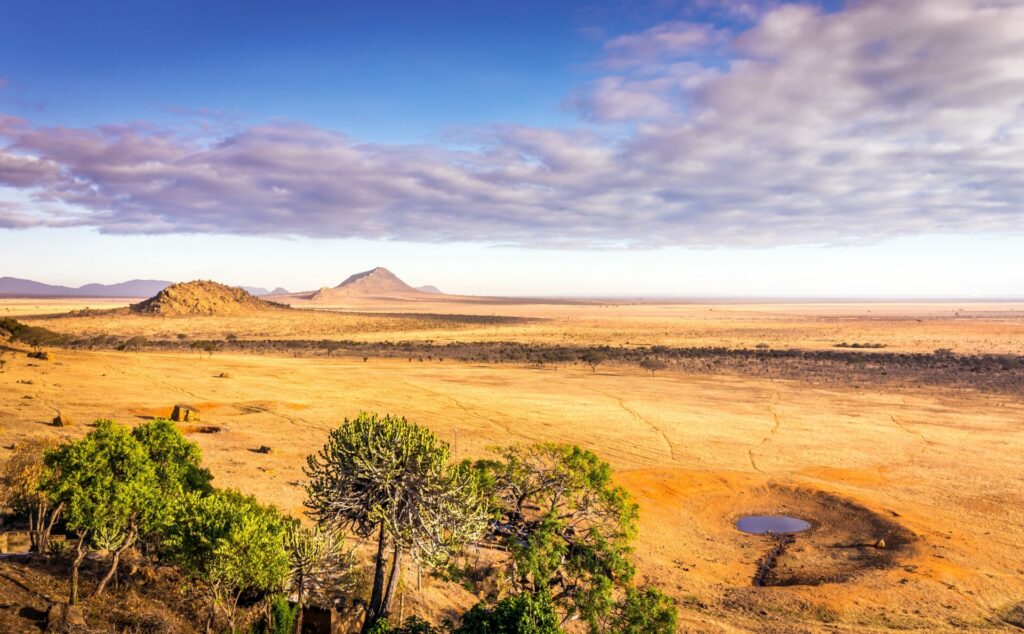 He also emphasised that too much time has been dedicated to stamping out poaching instead of concentrating on climate concerns.
'We have forgotten to invest into biodiversity management and ecosystems,' he said. 'We have invested only in illegal wildlife trade and poaching.'
But elephants are not the only victim of the drought sweeping across parts of Kenya, Somalia, and Ethiopia.
Four consecutive failed rainy seasons has led to the death of around three million livestock as many areas face the threat of malnutrition.
Last year a national disaster was declared by Kenyan President Uhuru Kenyatta.
More than 4 million people in Kenya are facing acute food shortages with a recorded 942,000 child malnutrition cases.
The U.S. Agency for International Development (USAID) is providing $255 million in aid to the country including emergency food and support for farmers who claim to have lost 70 percent of their crops and livestock.