Each visitor participating at Dubai's Cop28 climate summit will result in 10 mangrove trees being planted in Abu Dhabi.
With 80,000 people expected to descend on Expo City, between November 30th and December 12th, that means 800,000 new plants in coastal areas such as Marawah Marine Biosphere Reserve, Al Mirfa City and Jubail Island.
The Environment Agency Abu Dhabi (EAD) has pledged to plant the mangroves using drone technology.
Dr Shaikha Al Dhaheri, Secretary General of the agency, said the climate summit project aims to support the UAE's Year of Sustainability drive, as well as the National Net Zero 2050 initiative and the goal of planting 100 million mangroves by 2030.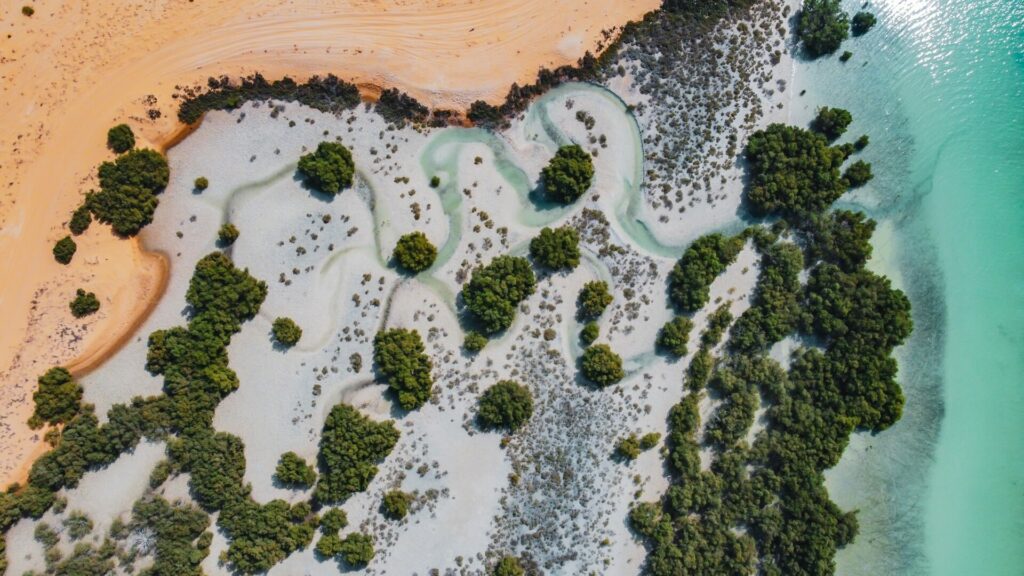 'This initiative also highlights the UAE's commitment to achieving climate neutrality and promoting nature-based solutions to reduce the effects and adapt to climate change and reduce the environmental footprint of conference visitors, at the rate of absorbing one tonne of carbon for every 5,000 mangrove trees,' said Al Dhaheri.
The project – called 'Ghars Al Emarat' (UAE Planting Initiative) was announced under the patronage of Sheikh Hamdan bin Zayed Al Nahyan, the country's Ruler's Representative in Al Dhafra Region and chairman of the Board of Directors of EAD.
Mighty Mangroves
Mangroves are among the most resilient flora found in coastal ecosystems and play an extremely important role in preserving the balance of coastal environments and help mitigate the effects of climate change by storing and sequestering carbon, and reducing water salinity.
They additionally, act as a habitat for coastal biospheres, protecting neighbouring habitats such as seagrass beds, coral reefs from sedimentation, as well as helping to improve water quality and supporting ecotourism activities.
Abu Dhabi hosts 85 per cent of the UAE's  mangroves, and as part of its strategy, the EAD has undertaken programmes, which include the planting of 40 million mangroves since restoration efforts began in  regions, including Saadiyat, Jubail, Yas, Hudayriat, Abu Al-Abyad and Al Dhanna.
The amount of Abu Dhabi's mangroves has increased by more than 35 per cent, and the emirate's total area is 176 square kilometres,.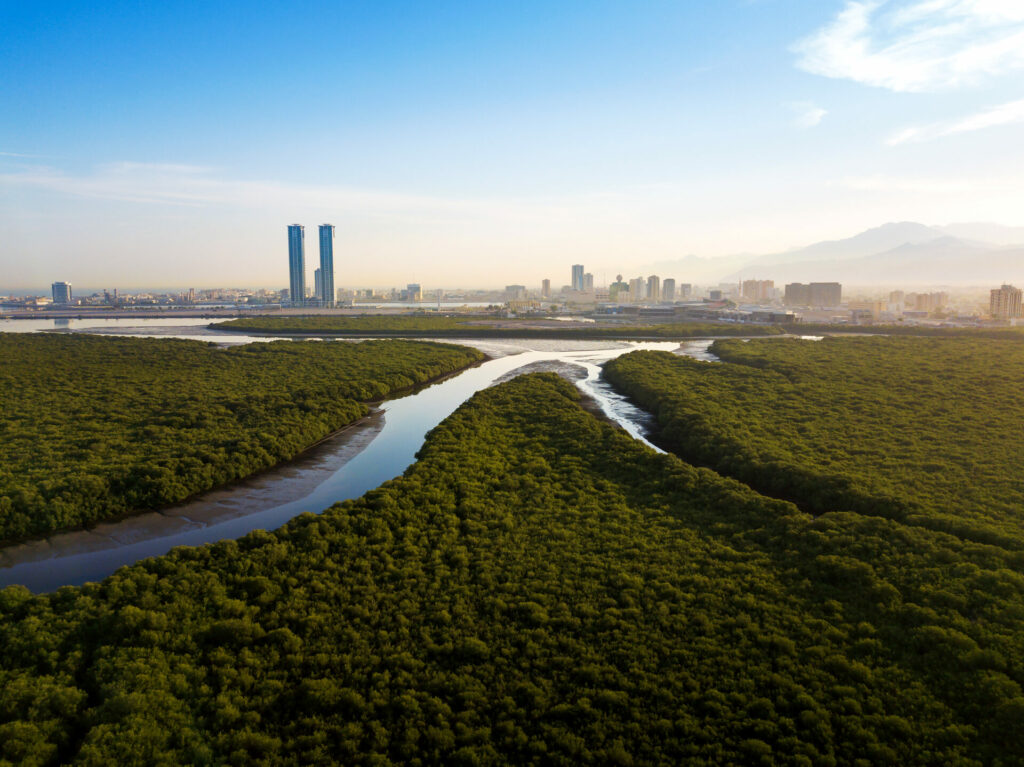 Razan Al Mubarak, UN Climate Change High-Level Champion for COP28, said, 'Building a resilient, net-zero future depends on halting nature loss and restoring our natural ecosystems. Nature-based solutions, including those involving mangroves, have the potential to supply over a third of our climate mitigation needs and build resilience to the effects of climate change.'
The EAD studied the importance of mangroves and their role in combating climate change, through carbon sequestration, and the importance of blue carbon habitats and ecosystems.
The results revealed that mangrove ecosystems in Abu Dhabi contain 98 tonnes of carbon per hectare. They are also home to to endangered species of turtles, seabirds, sharks and rays.