Critically endangered and near threatened rhinos in a South African game reserve are being kept safe from poachers using artificial intelligence technology.
Rangers at Thanda Safari, a multi-award-winning luxury Big Five reserve that leads the way in conservation in KwaZulu Natal, are using AI-driven technology to track and monitor their black and white rhinos. 
They previously used foot collars and horn pods but limitations with these approaches such as the use of telemetry units requiring line of sight, no direct data recording capabilities or GPS functionality meant looking for a more sophisticated solution to protect them. 
The newly developed artificial intelligence-enabled collars continuously observe, analyse, and learn to identify behaviour patterns specific to each rhino. If they register 'abnormal' activity related to a possible poaching attempt, fighting, mating, giving birth or illness, the collar triggers an instant alert on ranger's phones, pinpointing the incident's precise location via GPS. 
Artificial Intelligence Collar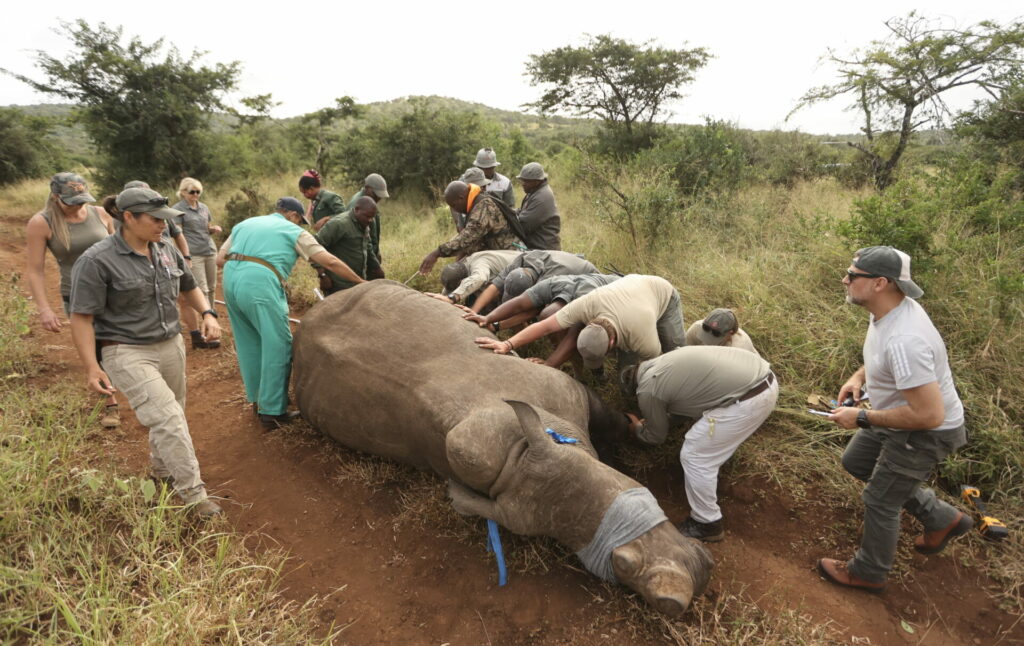 This cutting-edge technology means the rangers' can rapidly respond and investigate to safeguard the rhinos who poachers kill for their horn to be used in traditional Chinese medicine or merely to use as a status symbol to show wealth and success.
Rhino horn has been used in Chinese medicine for more than 2,000 years and is ground down into a powder to 'treat' fever, gout, rheumatism, headaches and typhoid though there is no proof it works.
Armed poachers are supplied by international criminal gangs with sophisticated equipment to track rhinos. They use a tranquiliser gun to bring down the rhino, before hacking off its horn. The rhino then wakes and slowly bleeds to death. 
'This system is crucial in helping us catch poachers in the act,' says Mariana Venter, Thanda Safari's Wildlife Operations Co-Ordinator. 'Additionally, it generates valuable data for tracking rhino movements, monitoring their health and all-round wellbeing, thereby enabling us to learn more about their habitats and differing home ranges. This is particularly relevant to the elusive Black Rhinos. Favouring thick bush, they are difficult to monitor, and as a result we can experience long periods with infrequent sightings.'
South Africa faces a pressing issue with rhino poaching, with statistics highlighting the urgency of conservation efforts. In 2022 alone South Africa lost 448 rhinos to poaching.
The majority of the world's rhinos are in South Africa where poaching figures rose in 2021 following the pandemic. At least one rhino is killed there every day. 
Black rhinos are critically endangered according to the IUCN (International Union for Conservation of Nature) due to a rising demand for rhino horn.
After more than a century of protection and management, southern white rhinos are now classified as Near Threatened and around 18,000 animals exist in protected areas and private game reserves. There are only two northern white rhinos left, both of which are female. They live in the Ol Pejeta Conservancy in Kenya and are protected round-the-clock by armed guards. The last male rhino died in 2018. 
Thanda Safari's commitment to conservation includes sharing knowledge with other reserves and conservation projects and collaborating with local communities and they invited other rangers and conservationists to witness the fitting of the Artificial Intelligence collar. 
Guests who stay at the five-star luxury safari resort can take part in ongoing conservation efforts including rhino and cheetah tracking, rhino darting for identification and research purposes and spending the day with the wildlife conservation team as they protect the animals that roam the lands there.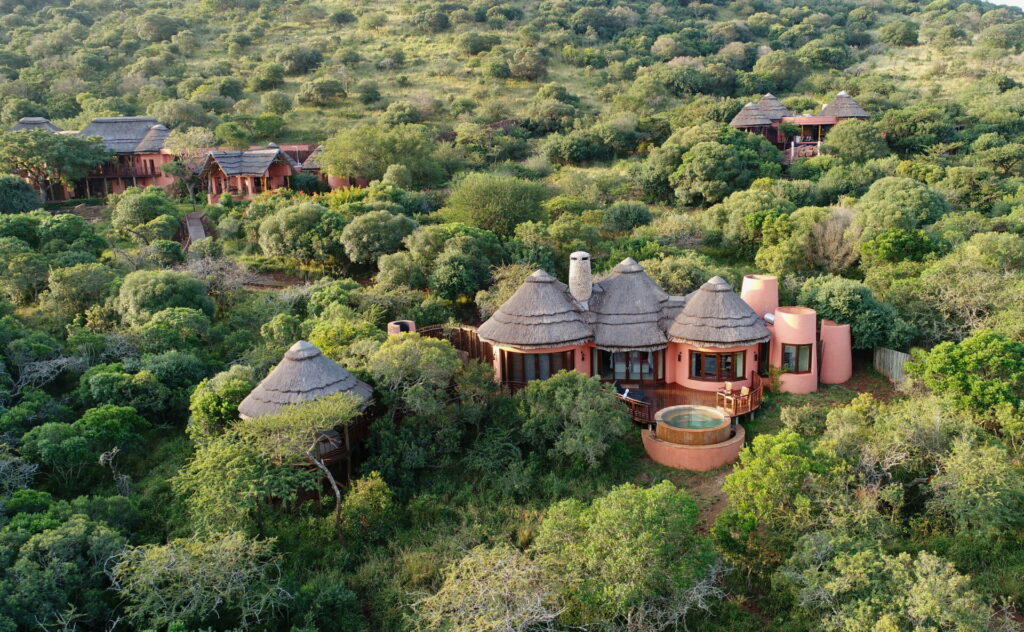 Thanda – which means 'Love' in the language of the Zulu people – is also a founder member of Project Rhino KZN, an intensive anti-poaching and conservation collaboration between KwaZulu-Natal's leading conservation agencies, provincial game reserves and government bodies, private game reserves and anti-poaching security specialists.
Thanda Safari and the Thanda Foundation partner with the reserve's neighbouring communities in a range of job creation, educational and socio-economic upliftment programmes.
Guests are also welcome to visit schools and families in the neighbouring communities, experience Zulu culture and community projects. Thanda Safari supports the Inkanyiso Crèche where volunteers from around the world spend time helping here.
Prices start from ZAR 8665 (£370/AED 1,765) per person per night staying in Thanda Safari Lodge – whose nine suites pay homage to the region's Zulu culture where traditional homesteads are circular in design – and includes game drives and bush walks with a professional guide and tracker, all meals and selected beverages. www.thandasafari.co.za.