The number of eastern black rhinos in Kenya rose by 10 per cent last year, with 938 recorded to be roaming wild up 85 from 2020.
The survey conducted by the Worldwide Fund for Nature (WWF) far surpasses the goal of achieving 830 black rhinos as set in the national Black Rhino Action Plan in 2017 created to asses the constraints on conserving the sub species in the African Nation.
The Kenyan population of eastern black rhinos, a critically endangered species, has more than doubled in the last 20 years from 430 recorded back in 2001.
The significant increase is being attributed to effective conservation measures such as improved anti-poaching capacity and robust monitoring of populations
In 2020, Kenya achieved a significant milestone; zero poaching, the first in over 20 years.
Yussuf Adan, head of biodiversity, research and innovation at WWF-Kenya said: 'In 2021, black rhinos in Kenya recorded an unprecedented increase.
'While this is welcome news, the threat to rhinos continues today. WWF will remain at the forefront working with government agencies and partners to safeguard this critically endangered species for present and future generations.'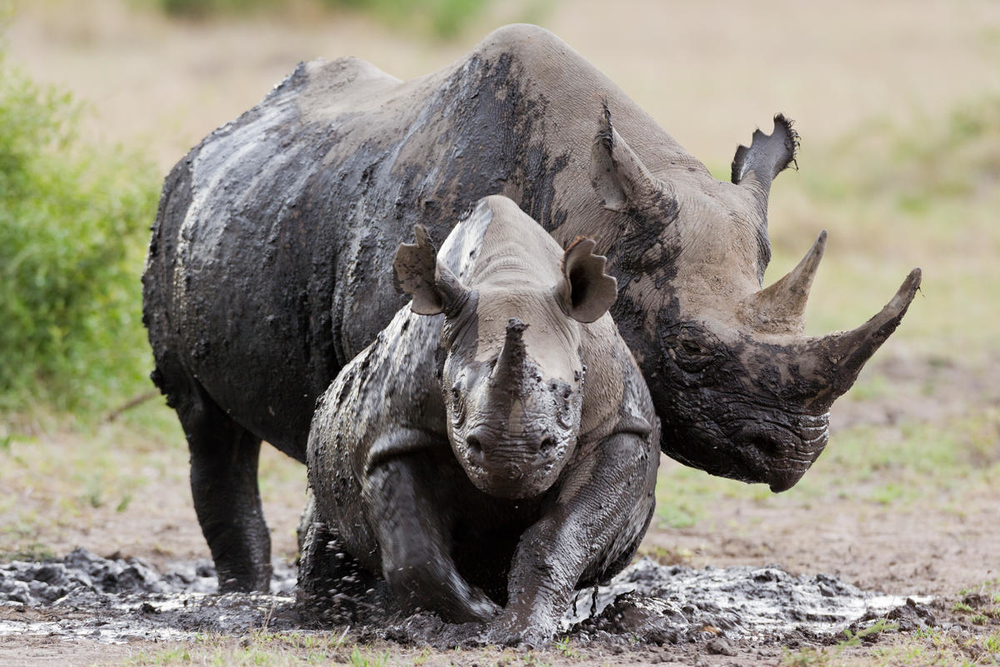 Despite this welcome news, the threat from poaching in Kenya driven by international demand for rhino horn has not gone away with six confirmed cases – one black rhino and five white rhinos killed for their horn – in 2021 alone.
Around 96 per cent of black rhinos were lost to large-scale poaching between 1970 and 1992 across Africa but effective conservation efforts in Namibia, Kenya, Zimbabwe and South Africa have seen the total number grow from 2,600 in 1997 to around 5,630 today.
Conservation Gains
Since the early 1960s, WWF has supported black rhino conservation in Kenya including monitoring numbers, and providing equipment and infrastructure, such as watchtowers in ranges.
The organisation also supports wildlife ranger training, such as scene of crime and rhino monitoring courses, as well as efforts to improve staff welfare including living standards and food supplies.
Katherine Elliott, senior programme adviser – Africa, at WWF-UK, said: 'It is heartening that, thanks to conservation efforts over many years, eastern black rhino numbers are continuing to rise in Kenya. However, the future of the species is still not assured and they remain critically endangered across Africa, and we must keep up efforts to protect these magnificent animals and the habitats in which they live.
'Rhinos play a crucial role in their environment, as their grazing and browsing helps to maintain a healthy balance of shrub and grass cover benefitting other wildlife. Healthy wildlife populations attract tourists which help provide local communities with employment and a source of income.
'By helping to protect the rhino, we can safeguard its environment for the benefit of both people and wildlife for generations to come.'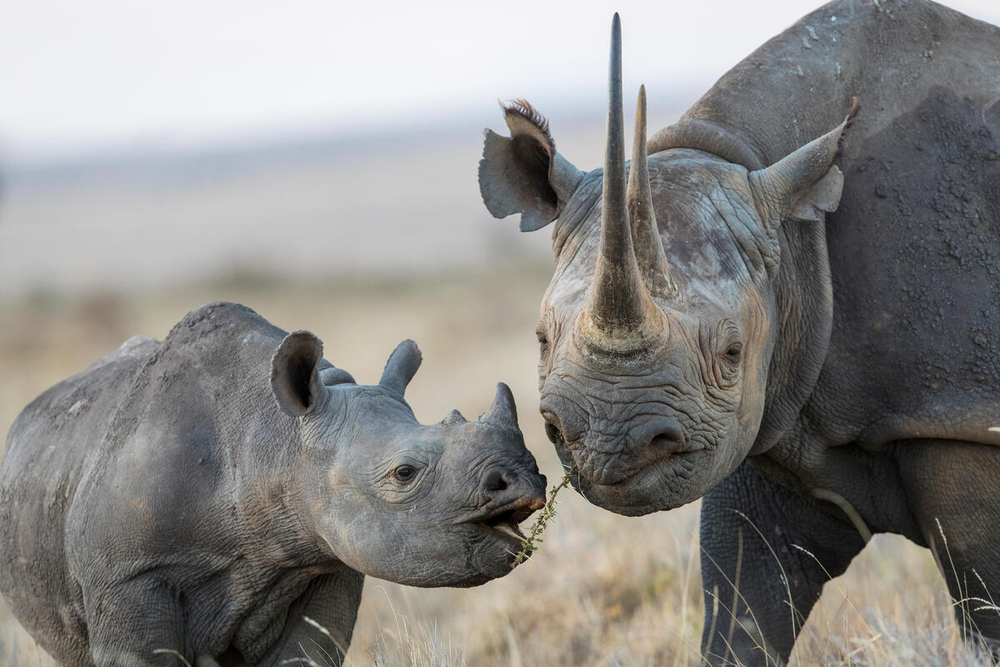 Black rhinos are classified as critically endangered by the International Union for Conservation of Nature (IUCN) Red List. They are the smaller of the two African rhino species and are also called the hook-lipped rhino due to their pointed upper lip. They were once found throughout sub-Saharan Africa, with the exception of the Congo Basin, but are now limited to protected areas in the east and south of the continent.
Kenya is home to 80 per cent of the eastern subspecies of the black rhino. They are distributed among eight national parks, one national reserve (Maasai Mara), one community sanctuary (Sera) and five private sanctuaries.