A total of 230 whales are stranded on a remote beach known as Hells Gates, on the west coast of Tasmania, Australia, and rescuers are currently at the scene.
Half of the pod, thought to be pilot whales, are believed to be still alive with locals covering the stricken mammals with blankets to keep out the cold and pouring water on them to keep them hydrated.
Experts say it is unclear what caused the whales to come ashore, on a sandflat at the entrance to Macquarie Harbour, a large shallow inlet, and the location where Australia's worst whale stranding occurred two years ago.
However global warming could be a contributing factor as rising sea temperatures may disorientate the aquatic mammals navigating abilities.
According to Tasmania's Department of Natural Resources and Environment, the rescue operation is complex due to its remote location far from access roads.
On Wednesday (September 21st) marine conservation experts were at the scene and attempting to refloat those whales still healthy enough to survive.
The regional manager for Tasmania's Parks and Wildlife Service, Nic Deka, said: 'The main pod that's stranded is on a sand bar that's about 100 metres off the Macquarie Heads boat ramp and there's a further pod on another sand bar several hundred metres further out from there.'
Pilot whales are highly social mammals and beach in groups because they travel in large, close-knit communities which rely on constant communication.
Recurring Event on Tasmania Beach
In September 2020, a huge rescue operation was launched when almost 500 pilot whales became stranded in the same location. More than 380 died, but about 100 survived thanks to rescuers.
Australian wildlife scientist Vanessa Pirotta told the BBC that similarities between the stranding and the last one – the same species, at the same place, and at the same time of year – are 'unusual' and concerning.
She said the whales may have 'misnavigated', followed a sick or disoriented leader, or been startled into shallower waters, she said.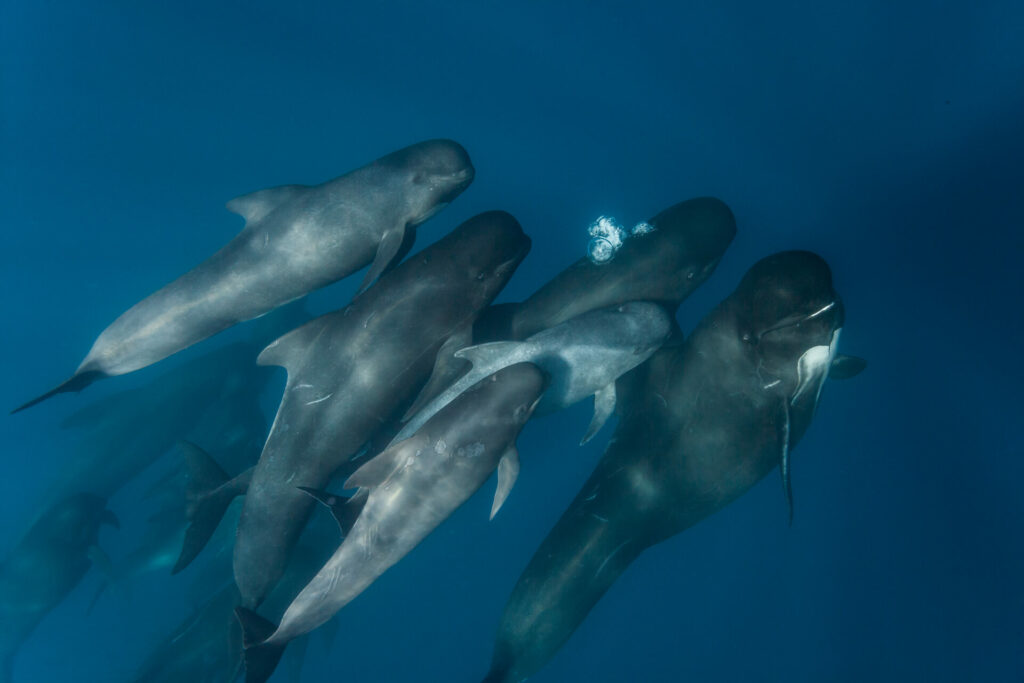 But experts say climate change could have an impact too – as changes in the environment, water temperature, or prey habitats could throw the whales off course.
Speaking when the incident was first reported, former Tasmanian Premier Peter Gutwein, who left office earlier this year, said he had 'made it very clear to those managing the effort that if additional resources are required, we will not hesitate to organise the support needed'.
He added: 'At times like these, Tasmanians work together to respond quickly and compassionately, and my thoughts are with those assisting with the efforts.'
The stranding comes a day after a separate incident in northern Tasmania, which saw 14 young sperm whales found dead on King Island, in the Bass Strait.