Hardly a week goes by without another terrifying headline about the climate catastrophe. Earlier this month the United Nations' rights chief, Volker Türk, warned that the world's current level of global warming meant that 'our air, our food, our water, and human life itself would be unrecognizable' by the end of the century.
The average temperature increase is set to soar to 3°C – well above the 1.5°C limit, as outlined in the landmark Paris Agreement on climate change. 'We must not leave this for our children to fix – no matter how inspiring their activism,' Türk told the Human Rights Council.
Gen Z: The Green Generation
But a recent report has highlighted just how eco-conscious the next generation are and that energy efficiency, sustainability and environmentally-friendly initiatives are the most important things to them.
More than six in ten (64 per cent) of the Generation Z (those born between 1996 and 2010) respondents who took part in the study by E-bike engineering firm, Swytch Technology, said that environmentally-friendly initiatives had the greatest influence over the brands they choose to shop from.
Four in ten (43 per cent) said that energy efficiency is the first thing they look for when purchasing a new product and 60 per cent said they were hoping to secure a career in sustainability.
Gen Z are gradually revolutionising consumer habits, from the growing popularity of apps such as Depop and Vinted – which allow users to buy clothes second hand – to focusing more on 'slow fashion.' This green generation are clearly not going to be capricious consumers and cheap clothes made in sweat shops in third world countries will, hopefully, become a thing of the past.
Almost three quarters (72 per cent) of Gen Z respondents also said that when purchasing their next appliance, they will ensure that it is more energy efficient than their last, too.
From demanding action for climate change from those in power to making eco-conscious decisions on where they spend their money or what type of company they work for, Gen Z is driven by changing the world for the better.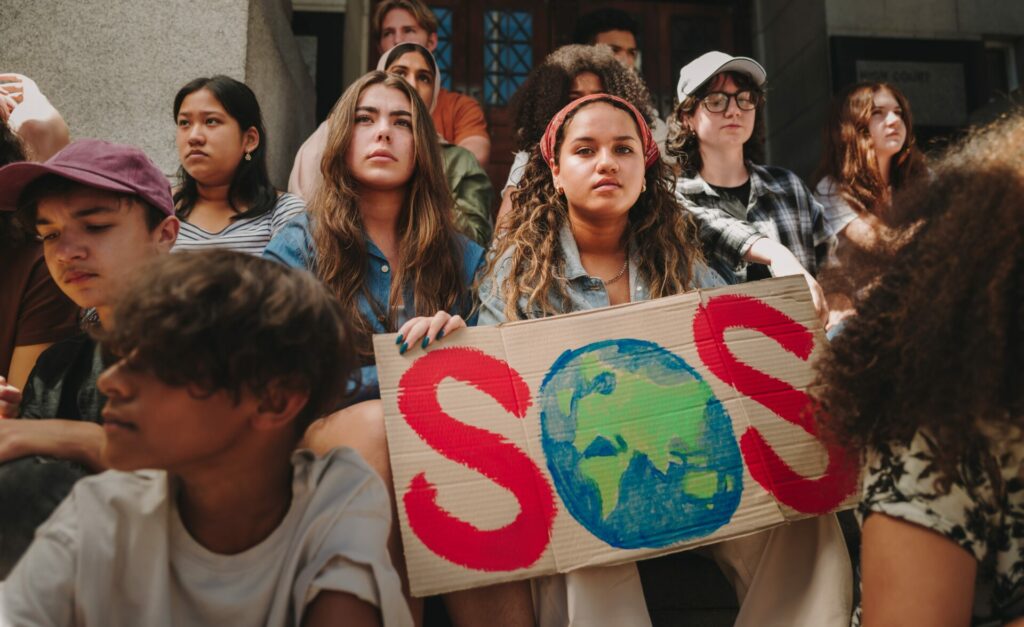 Ellie Kime, 27 year old writer and founder of The Enthusiast & Co, a platform which provides tools to help people feel better, said she hopes her generation will save the planet.
'I'm a 1996 baby, so just fit in the Gen Z category. I'm old enough to remember the dial up tone and understand why the save icon is a floppy disk and young enough to have had a mobile phone in primary school,' UK-based Ellie says. 'And alongside the very real eco-anxiety I have, I also have so much hope that my generation can save the world. Thanks to the internet, we've grown up with maximum visibility of the effect of global warming, not just on the UK but around the world too."
Making A Difference
Ellie says she follows a number of environmental activists, including 'Consumed' author Aja Barber, trainee doctor and climate justice campaigner Mikaela Loach, 25, and political activist Gina Martin, who inspire her to make a difference.
'I also think it helps that the culture is circling back round to the idea that caring is cool – luckily putting the "I don't care" vibes of the 90s/early 00s 'cool girl' to bed,' she says. 'It's no longer frowned upon to have a cause, and to really care about doing right – and long may that continue.'
Maya Vertigans, who is 24, runs Planner Bee VA Services, a virtual assistant firm which supports sustainable businesses with their digital marketing. 'Like many young people, protecting the environment and doing everything we can to halt the climate crisis is something I am hugely passionate about,' she says. 'For my generation, environmental concerns are highly influential in the decisions we make and how we live our lives.'
Maya says a brand's eco credentials often determine whether or not she will buy something. 'I am always keen to support sustainable businesses (particularly small businesses), where possible. For example, I will choose to support a brand that is a registered B-Corp over a brand that does not promote any sustainability credentials. I will also avoid supporting brands which I consider to be 'greenwashing' or that do not have adequate eco credentials,' she says. Maya does own a car but also tries to walk or take public transport wherever possible.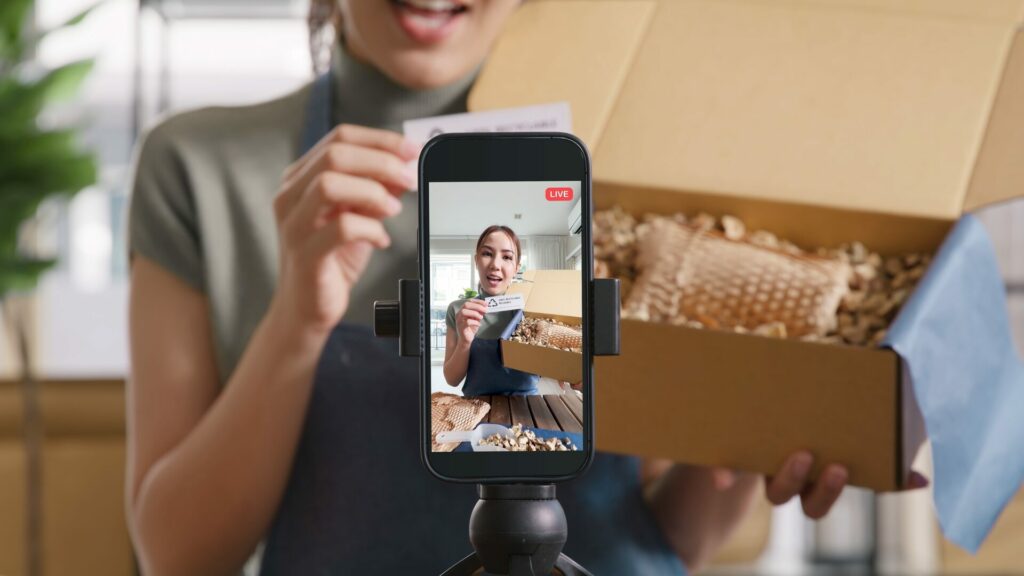 Kyle Frank, founder of Franks Remedies®️, a vegan skincare company, says that the cost of living crisis and the way Gen Z use technology mean that energy efficient products have become increasingly important.
The 26-year-old says he wants to buy consumer goods from brands that genuinely care about the planet and work in a career that matches his values.
'I really like Eco Warrior. They sell shampoo bars, helping to reduce plastic consumption, plus the packaging is also eco-friendly & biodegradable. I don't really drink alcohol, but there is a brand which makes vodka called Solovey Spirit. They have a positive social impact and 100 per cent of their profits go to supporting Ukranian refugees.'
The fact that Kyle is vegan has also shaped his business. 'Sustainability and ethics are really important to me on a personal level and that has greatly influenced how I have created my own vegan brand. And I also think that's why so many other Gen Z people have become regular customers,' he notes.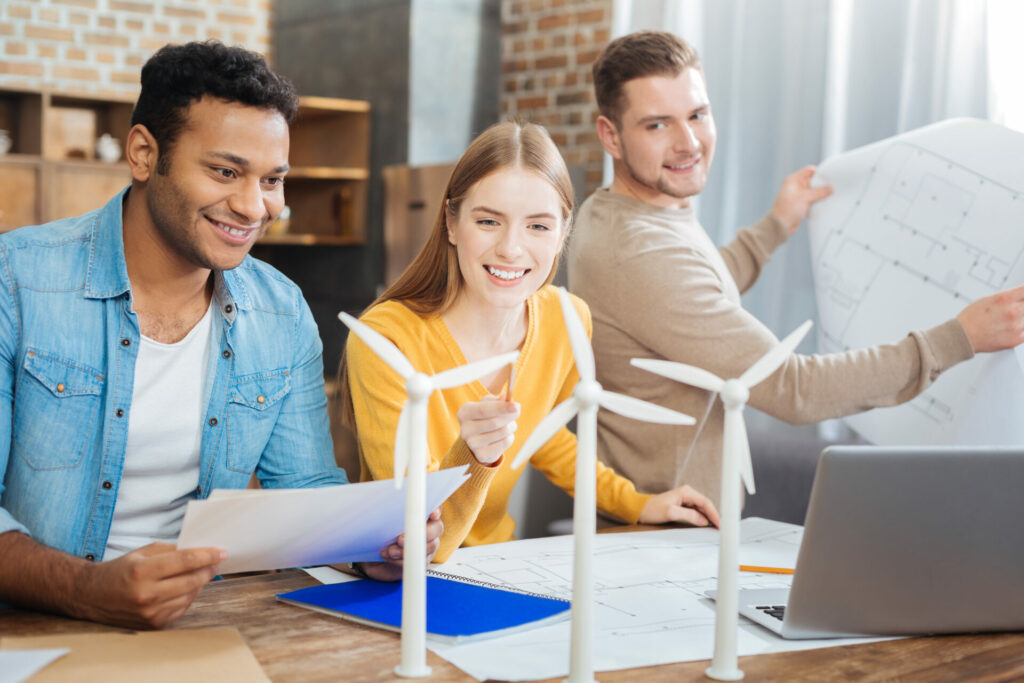 Alex Porter-Currie, 28, the co-founder of High Tide media, a film production company that focuses on sustainable productions which is currently going through the B-Corp application process, says she is a fan of hybrid cars, which combine petrol and electric power.
'I recently told an older family member we couldn't remember where we'd parked our hybrid car, because we hadn't used it for over a week, and they were surprised by how little we drive it,' she says. 'We walk and cycle most places, but living in a city with a very good bus and tram network definitely makes it easier for us.'
Having a career in sustainability is, Alex says, really important to her. "I didn't used to think I could make much of an impact as an individual. But being able to lead the way in our industry has been so rewarding as the impact is bigger than just me.'
Alex says her business tries to ensure clients commission content in a sustainable way. 'This isn't always the case in our industry – with travel to lots of locations, inefficient equipment and fast fashion used for costumes and so on,' she notes. 'Our business has a long way to go, but I'm pleased that we are able to make sustainable choices, like changing our pensions to a green fund, and choosing suppliers that have the same values as us, such as the ethical bank we work with.'
So although many of the headlines on the climate crisis are frightening to read, it's clear that Gen Z have their priorities right and are working hard to reverse the damage their predecessors have caused.