It's never been easier to sell (and buy) used clothes. From online platforms and thrift stores to second-hand markets, apps and Facebook groups – selling pre-loved clothes is fast becoming big business.
That's good news when you take into consideration that 73 per cent of used clothes are sent to landfill or incinerated when 95 per cent of those could be reused or recycled.
There used to be a stigma around wearing pre-loved clothes, but millennials and Gen Z have made it cool, ensuring thrifting is a fashion statement. So much so that the second-hand clothing market is predicted to become twice the size of fast fashion by 2030. That's according to Thredup – a US based secondhand online store – who say that over the next decade the resale market will grow much faster than traditional retail.
But it can be daunting and overwhelming – as well as time consuming – to know the best way to photograph, display and even describe the clothes you want to sell once you've decluttered your wardrobe and found the site you want to use.
We all know that the best choice anyone can make for the planet is to donate, buy and sell pre-loved clothes and accessories so, let's take a look at the best ways to sell your used clothes online, make some extra cash, reduce waste and give your clothes a sustainable second life!
Make sure your clothes are in good shape
Be realistic about which items actually have a chance of selling. Anything that is discoloured, or has stains, tears or prominent holes is better off being recycled. A good rule of thumb is to imagine giving these clothes to a best friend. In addition, ensure any items which make the cut are given a good wash before listing them on any platform.
Photograph in good lighting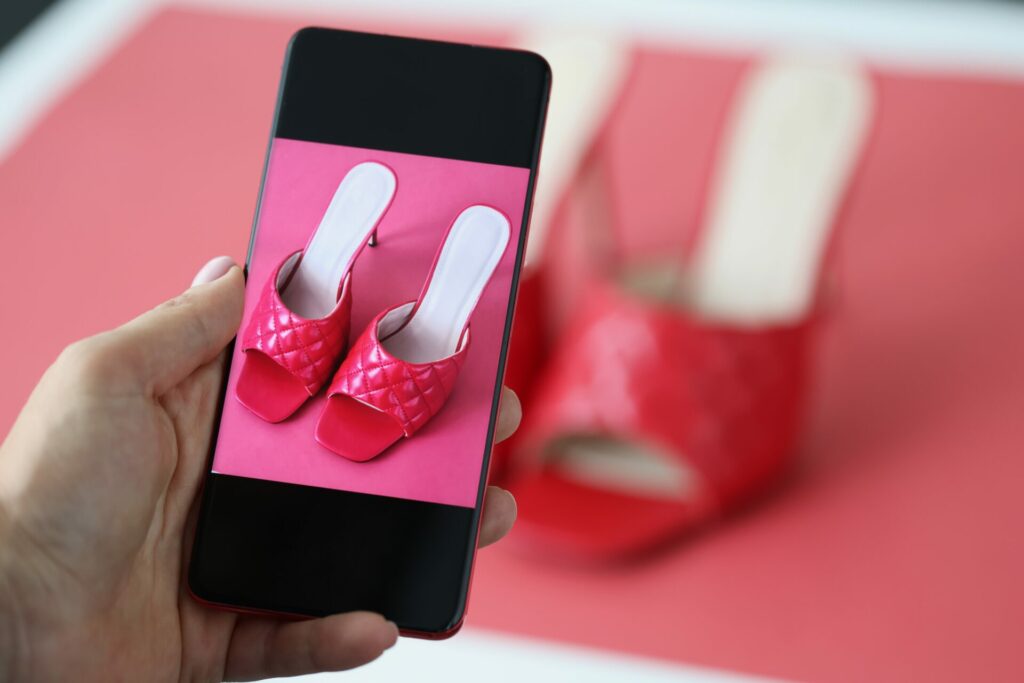 Lighting is everything when it comes to presenting your clothes. While some resale platforms look after the photographing and listing of your items on most sites this is something you'll mostly have to do yourself. In order for your clothes to look good, and for the best chance of a sale, it's worth taking the time to get it right. 
Aim to take photos of your used clothes in natural lighting in front of a neutral background from different angles. Most buyers shop on their phones so the photo needs to be clear and pop. People prefer to see what clothes look like on, so it's recommended to photograph pieces on a person or mannequin. Adding to this, shots of the garments' label and care tags should also be included as well as the back and front of the piece.
Give plenty of details in the description
You'll want to post your photo with the measurements of your garment, brand name and a disclosure about any imperfections it may have – remember, nothing is too small to add. It's better to be honest and cautious than to get slammed with a horrible rating on a selling platform. A good rating builds trust with your buyers. Don't forget, any unique details on the item such as embroidery or meshing should also be mentioned as well as disclosing whether or not your home is smoke-free or pet-free.
Do your research to price fairly
With the help of a quick Google search it's easy to look up the price of how much an item is worth when it's new. From there, you can check how much similar second-hand items have sold for recently. Ask yourself what would you realistically pay for the item and take into account what the buyer will have to pay for delivery.
Know what to list and where
Each platform (or Facebook group) will have a slightly different clientele. What may sell well on one selling site may flop on another. Certain used clothes always do better than others including fashion sneakers, occasion dresses, seasonal items such as sunglasses in the summer and skiwear in the winter and anything that's trending on TikTok.
Timing is everything
You'll fare much better if you're selling something that's seasonally in high demand. If Christmas is approaching, a Christmas jumper or sequins will sell much quicker than a swimsuit!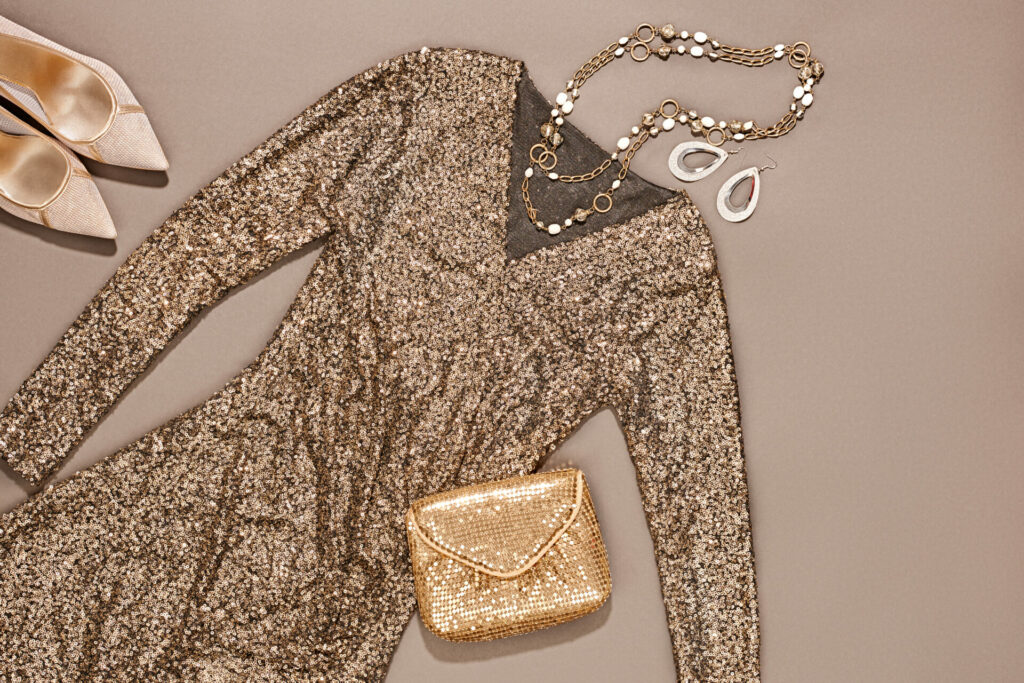 Reduce the price after a few weeks
Your item can sell within a matter of minutes or it could take months to get the offer you want.  Patience is key and it is worth reassessing your photos, title and description if weeks have passed without any significant leads. Bumping up the listing by re-sharing can also help.
Offer special price/bundled discounts
If you're having a major clear out, you may be able to sell more items by offering bundle discounts. In the description of your items mention that you're willing to offer the items at a reduced rate if more than one item is purchased. This is a clever way to lead buyers to your profile and encourage them to buy more than one item.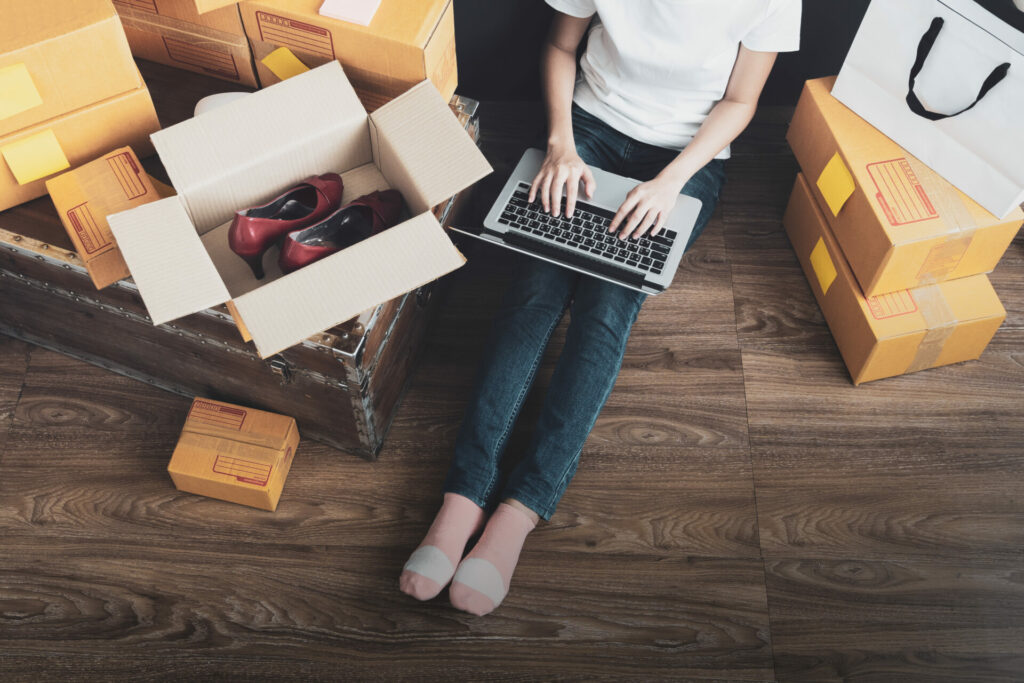 Stay safe online
This goes without saying in all aspects of dealing with the public online. Avoid putting your contact details in your profile or product description. Finally, no matter how trustworthy a buyer seems you should never dispatch an item without receiving payment first.